The Noob-Friendly Guide to Dye-Sublimation Printing
Dye-sublimation printing is one of the standard methods of printing. It has become a popular choice for many enthusiasts fond of creating beautiful things with little effort. Due to many creative options, easy setup, reliability, and durability, these dye-sublimation printing products have become trendier.
The popularity of dye sublimation printing is due to the quality and clarity of the final print. All this becomes possible due to the dye sublimation process. If you are looking for dye-sublimation printing, this guide will benefit you. So, let's have a closer look at all the aspects!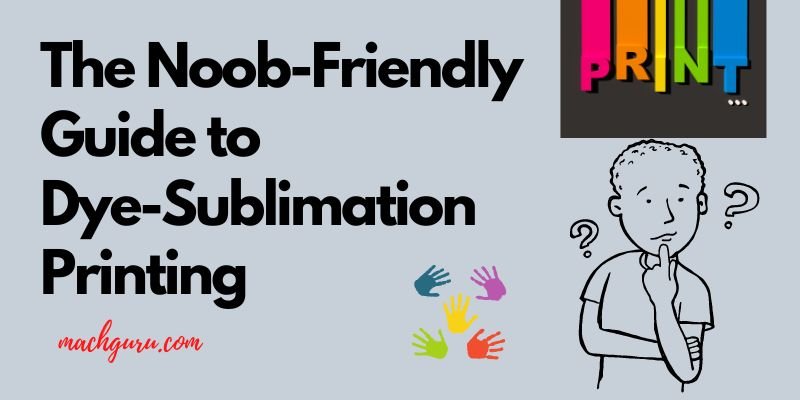 What Is Dye Sublimation Printing?
Dye sublimation is a chemical process requiring a high-intensity heat level, allowing solids to transfer into gases without changing into liquid. There are two phases of this dye sublimation printing process.
The first is to print the artwork using large format printers using water-based sublimation ink. Then print this artwork in reverse so that the graphics and colors appear with faded coloring and mute color depth. In the second phase, heat and pressure will apply to it, and these printed graphics will become realistic and more vibrant.
Through this dye sublimation process, printing ink will permanently fix the surface and make it durable. You can print fabric pop-up stands and banners.
What is a Dye-Sublimation Printer?
Sublimation dye printers work for heating solid ink so that it can deposit on your desired solid surface like ceramic, plastic, and fabric. There is a wide range of uses for dye sublimation printers, and you can do lots of prints according to your requirements. You can use these printers for printing ID cards, photos, and other things like T-shirts, mugs, tumblers, and various other products.
These printers can print various ink colors and use special over-coating instead of black. These dye sublimation printers use a particular coating system of CMYO (cyan, magenta, yellow, over-coating), while the other printers use only black ink.
Regular printers deposit one type of ink of one color on the surface at a time. On the other side, the dye sublimation printer has the quality to produce continuous tones for creating graphics. At the same time, the tone of inkjet printers can vary with the digitizing process. Due to this quality, dye sublimation printers reproduce photos with great accuracy compared to inkjet printers.
What Makes Dye Sublimation Printers Different?
Three main things can differentiate dye sublimation printers from standard inkjet printers. These process capabilities are following through which you can understand the working of dye sublimation printer.
Operation
Sublimation dye printer works on ribbon heating in the gas generation process. It's the latest program that works with multiple colors and reproduces the graphics by pressing and heating them.
Efficiency
When it comes to efficiency, they could be better in this scenario. The three primary colors used in sublimation dye printing color will only transfer partially to the surface. These colors are left behind on the panel and go waste.
Image Quality
The image quality of the dye sublimation printer is similar to the film and creates traditional images and photography with a consistent range of color blends. And you will get a very detailed image that will give a realistic look.
Things to Keep in Mind for Sublimation 101
Here are all the things that you should consider during sublimation printing 101.
Good Heat Source
Heat is essential for pro-sublimation and requires both Infusible Ink and sublimation. It is a good source of heat and will give better results because it provides heat to the whole thing at once. Make sure that the heat plates will cover the entire design. For this, you can try a Cricut Easy Press.
Print Size
Research for a sublimation printer that has maximum print size quality. So that there will be no restriction for size adjustments, consider a printer with a range of sizes up to 11×17 inches. Whether your printer promises more than enough, you will still need a heat press that can cover and press the entire design on the surface.
Suitable Ink
Choose Your Ink Conversion Kit according to the requirements and use different colors for sublimation. After choosing a printer, you must look at various conversion kits and research them before buying. Moreover, keep in mind all the expenses you pay to this point.
Compatible Heat Press
Select Your Heat Press that can match your work criteria. You can use Cricut Easy Press for your sublimation projects until you have another one in size for your work. The sublimation printers can do 10×12 projects to their maximum range. However, it would be best if you had something more significant to consider the best heat press for printing your objects.
Right Material
You Can Only Use Shirts for dye sublimation. Choosing an object with a polyester coating is essential so your object will get a suitable print. As good as the polyester coating the ink will saturate more, and you get vibrant colors at the end.
One more important thing is that if you want to live in an eco-friendly environment, you should remember that this polyester coating stuff will not degrade like other regular objects and will stay in our landfills for a long time. So, try to avoid them if you can.
Other Considerations
Sublimation Blanks are limited, and we try different sublimation brands for prints. But regarding print quality, this range will become more limited. But most of them work excellently and give excellent results with vibrant colors at the end of the process.
However, it is also necessary to remember that you may have to make a considerable investment when starting the sublimation printing projects. The blanks required for the sublimation printing are more expensive than you think, becoming more expensive for large projects. These sublimation prints are permanent and last forever, so this factor adds marks to the sublimation process.
The selection is limited, and you cannot choose from 50 shirts, tumblers, and mugs for sublimation printing. But still, there is a good variety of various types that you can use as sublimation blanks. If you search it, you will get more stuff instead of mugs and shirts like puzzles, coasters, plates, hats, and many more.
Sublimation Business: Does it prospers?
If you want to take sublimation as a business, it is a good idea and a popular one nowadays for many reasons. But at the same time, it may take much work to figure out how to start the sublimation printing business.
Many things should remain in mind for starting a sublimation business. But when you start, it will become a profitable way of earning. People like to buy customized things and find ways to get them according to their needs. It will go to your side, and you can benefit from these customers' needs.
If you want to start the sublimation business, you may require some essential things for your start-up. So keep reading so that you know everything about your earnings.
The first important thing is the dye sublimation printer.
For printing, you should have a heat press machine to transfer your print to the objects.
Get the other basics for supplies like inks and colors.
You can also get other accessories to make your project more attractive and give your business a new way.
Also, keep stock for your business as you may need them any time for an order, and you can quickly get one from your stock and complete the task.
It's a complete list of all the necessities and a checklist of everything you may require for your business setup. However, make sure that everything you invest in will be long-lasting and give a total benefit to you and your business.
Don't try to save money; otherwise, you may face the consequences later in damage or mess of work. You may not need multiple setups or a significant area for this. You can start it from your home by using a sublimation printer.
Always make an intelligent and suitable investment and remain consistent in your choices; try to work with reliable companies that can help you with a new start.
Where To Get Sublimation Prints?
These are the trustable sources for buying the pro world sublimation printer.
Design Bundles
Etsy
The Hungry JPEG
Creative Bundles
Creative Fabrica
What Is a Dye-Sub Printer?
The dye sublimation printers heat ink and then deposit it on the object's surface. The link will infuse into the surface and give permanent images to you. These printers use for printing designs and photos on solid objects.
What is Dye Sublimation Printers?
Dye sublimation printers use for printing solid substrates by using digital printing technology. This technology will transfer the image to the intended substrate and give a permanent and long-lasting impact. These printers are commonly used for signs and banners, decorating apparel, and other sublimation blanks.
Do You Need a Particular Printer for Dye Sublimation?
Various printers are perfect for a particular format, so the sublimation printers are specific for dye sublimation applications. They disperse the dyes on the transfer for the dedicated print. The particular task needs specific printer requirements, so choose it wisely.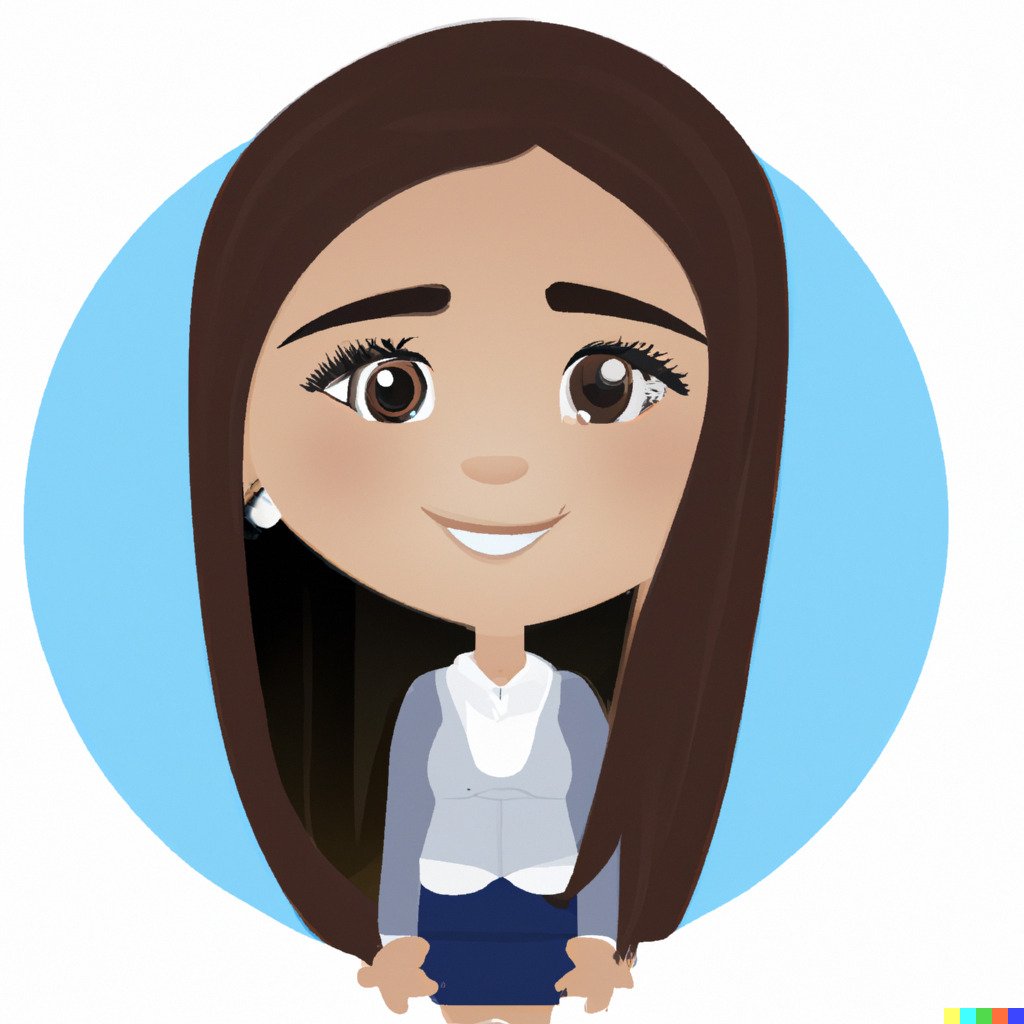 Selena Richard
Selena Richard is a tech blogger and entrepreneur who is passionate about new technologies. She has a keen interest in 3D printing and sublimation printers, which she uses to design crafts and solve problems for small business owners.

Selena provides simple and effective solutions for small business growth. With a team of expert members, she targets the needs of small business owners and takes pride in her work.