The Truth About DTG Printing: Does It Crack, Peel, or Flake?
DTG printing, or Direct-to-Garment printing, has revolutionized the world of garment customization. This advanced printing technique allows for high-quality, full-color designs to be directly printed onto fabrics, offering a level of detail and vibrancy that was once unimaginable. However, a common concern among those new to DTG printing is whether or not the prints will crack over time.
In this article, we will explore the topic of whether DTG printing cracks, peels, or flakes after washing and what factors contribute to the durability of DTG prints. We will also discuss common causes of cracking in DTG prints and provide tips for maintaining the quality of your DTG prints. Whether you're a business owner looking to invest in DTG printing or a consumer curious about the longevity of DTG prints, this article will provide valuable insights into the world of DTG printing.
Understanding the Factors
To address the cracking issue, it is essential to understand the factors that contribute to the durability of DTG prints. Several key elements come into play, including the quality of the ink, proper curing techniques, fabric selection, and post-print care. Let's delve deeper into each of these factors:
High-Quality Ink
The choice of ink plays a significant role in the longevity of DTG prints. It is crucial to use high-quality, pigment-based inks that are specifically formulated for textile printing. These inks are designed to adhere to fabric fibers and provide excellent color retention. Using inferior or incompatible inks may result in subpar wash resistance and increased chances of cracking.
Related: How Does DTG Printing Work? Unveiling the Magic of DTG Printing
Proper Curing Techniques
Proper curing is vital for ensuring the durability of DTG prints. The curing process involves applying heat to the printed garment, which facilitates the ink bonding with the fabric. If the curing temperature is too low or the duration is insufficient, the ink may not fully bond, leading to potential cracking issues. On the other hand, excessive heat or extended curing times can also cause problems. Finding the right balance is crucial for achieving long-lasting prints.
Fabric Selection
The type of fabric chosen for DTG printing can affect the crack resistance of the prints. Fabrics with a tight weave, such as 100% cotton or cotton blends, tend to yield better results compared to loose-knit or stretchy materials. The smooth surface of tightly woven fabrics provides a stable foundation for the ink, reducing the chances of cracking.
Post-Print Care
Proper care and maintenance of printed garments can significantly impact their longevity. It is important to follow the manufacturer's instructions for washing and drying, including recommended water temperatures, detergents, and avoiding harsh chemicals or abrasive materials. By following the appropriate care guidelines, you can minimize the risk of cracks and preserve the quality of your DTG prints.
Tips for Maintaining the Quality of DTG Prints
Here are some tips for maintaining the quality of DTG prints:
Wash your DTG prints inside out on a gentle cycle with cold water.
Use a mild detergent and avoid bleach or fabric softeners.
Hang dry or tumble dry on low heat.
Avoid ironing directly on the printed area; iron on the reverse side or use a pressing cloth.
Store your DTG printed garments folded neatly in a cool, dry place.
Keep them away from direct sunlight or heat sources.
Achieving Long-Lasting DTG Prints
While DTG prints can be susceptible to cracking if not handled correctly, taking the necessary precautions can ensure their long-lasting vibrancy. Here are some tips to help you achieve durable DTG prints:
Use High-Quality Inks: Invest in reputable ink brands that are formulated for textile printing. These inks are specifically designed to withstand washing and maintain their color integrity.
Optimize Curing Process: Follow the recommended curing guidelines provided by your equipment manufacturer. Ensure that the curing temperature and duration are accurate to promote proper ink bonding.
Choose Suitable Fabrics: Select fabrics with a tight weave, such as 100% cotton or cotton blends, for optimal print adhesion and durability. Avoid fabrics with high stretch or loose-knit constructions that may compromise ink integrity.
Follow Care Instructions: Adhere to the garment manufacturer's care instructions to ensure the longevity of your DTG prints. Wash your printed garments inside out, using gentle cycles and mild detergents. Avoid using bleach or harsh chemicals that can degrade the ink.
Avoid Direct Heat: When drying your printed garments, opt for low-heat settings or air drying to prevent excessive heat exposure, which can lead to cracking.
By implementing these practices, you can maximize the lifespan of your DTG prints and enjoy their vibrant appearance wash after wash.
Recommended: HRM Automatic A3 Size DTG Printer Review: The Future of Printing
Frequently Asked Questions (FAQs)
Why is my DTG print cracking?
DTG prints may crack if proper curing techniques are not followed. Inadequate heat or time during the curing process can result in insufficient ink bonding with the fabric, leading to cracking. It is crucial to ensure that the correct curing temperature and duration are used to achieve a durable and long-lasting print.
How long should a DTG print last?
The longevity of a DTG print can vary depending on several factors, including the quality of the ink, fabric type, post-print care, and frequency of washing. With proper care, a well-cured and high-quality DTG print can last for years without significant fading or cracking.
Which is more durable, DTG or DTF?
DTG (Direct-to-Garment) printing is generally considered more durable than DTF (Direct-to-Film) printing. DTG prints directly onto the fabric, allowing the ink to bond with the fibers. On the other hand, DTF prints use a film transfer that adheres to the fabric, which may be prone to cracking or peeling over time. However, it's important to note that both printing methods can yield satisfactory results when done correctly.
Why is my DTG shirt peeling?
DTG shirts may peel if there are issues with the ink adhesion or curing process. Insufficient curing time or temperature can result in poor ink bonding with the fabric, leading to peeling. Additionally, using low-quality or incompatible inks can also contribute to peeling. It is crucial to ensure proper curing techniques and use high-quality inks specifically designed for DTG printing to prevent peeling issues.
What kind of fabric is best for DTG printing and why?
The best fabric for DTG printing is 100% cotton, as it absorbs ink well and produces vibrant colors. However, polyester blends require pre-treatment to enhance ink adhesion. Compared to screen printing, DTG printing offers more design flexibility but may produce lower-quality prints on certain fabrics.
Can DTG-printed shirts be ironed?
DTG printed shirts can be ironed, but it's important to follow DTG ironing tips such as using a low heat setting and avoiding direct contact with the printed design. Compared to screen printing, DTG printing offers benefits such as better color accuracy and the ability to print on demand.
How long does the ink last on a DTG printed shirt?
The longevity of DTG ink on dark fabrics varies based on multiple factors such as washing, heat application, and ink settings. Proper care can extend the life of the ink, but ultimately, it depends on the quality of the ink and the garment's material.
Can DTG printed shirts be dry-cleaned?
DTG printed shirts can be dry cleaned, but it may affect the longevity of the print. DTG printing has advantages over traditional screen printing, such as the ability to print on dark fabrics, but it also presents challenges like proper pretreatment and ink settings.
What is the best way to store DTG printed shirts to ensure longevity?
To ensure the longevity of DTG printed shirts, proper storage techniques are crucial. Humidity control is important, as high humidity can cause the ink to bleed or transfer. Store shirts flat or hang them in a cool, dry place away from direct sunlight.
Conclusion
In conclusion, while concerns about cracking may arise when it comes to DTG printing, it is crucial to understand the various factors that contribute to print durability. By using high-quality inks, employing proper curing techniques, selecting suitable fabrics, and following recommended care instructions, you can achieve long-lasting DTG prints that resist cracking. Remember, investing time and effort in understanding and implementing best practices will ensure the satisfaction of your customers and elevate your DTG printing endeavors to new heights.
So go ahead, unleash your creativity, and embrace the possibilities of DTG printing without worrying about cracked prints. With the right approach and attention to detail, you can create stunning, long-lasting designs that will leave a lasting impression.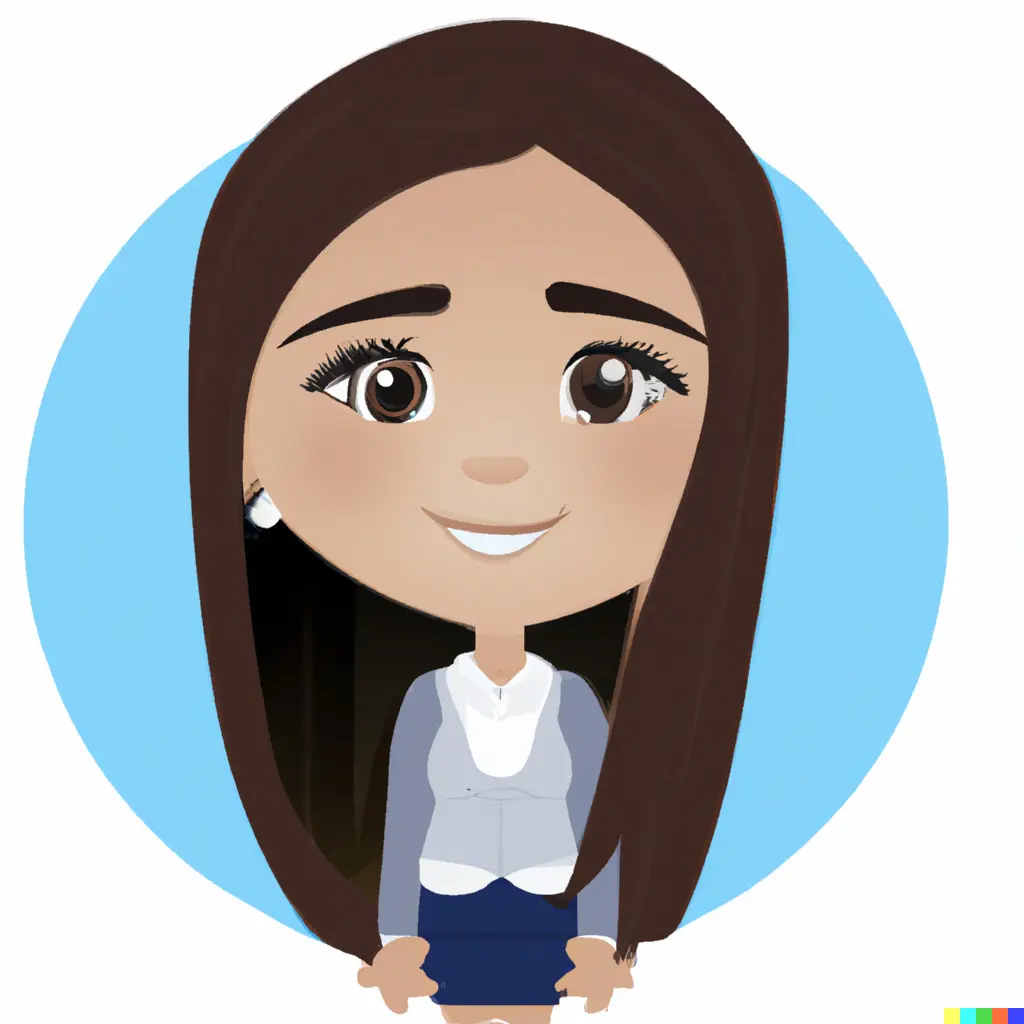 Selena Richard
Selena Richard is a tech blogger and entrepreneur who is passionate about new technologies. She has a keen interest in 3D printing and sublimation printers, which she uses to design crafts and solve problems for small business owners.

Selena provides simple and effective solutions for small business growth. With a team of expert members, she targets the needs of small business owners and takes pride in her work.