How to Convert a Printer to Sublimation
Sublimation is still the best decoration preferred technique for many premium designers since it hits all of the key criteria in terms of performance and long-lasting heat transfers. You get crisp and vibrant graphics that almost step out at you, so they will resist fading, cleaning, and shattering for years and years.
However, the sleek quality and best visuals for which sublimation is renowned do not really come cheap. Yet, so we all admire advanced technology, our budgets frequently disagree. The great news is that you can convert a standard printer to a sublimated printer. You can also enjoy the very same levels of fluid sublimated printing efficiency and ease for a modest investment.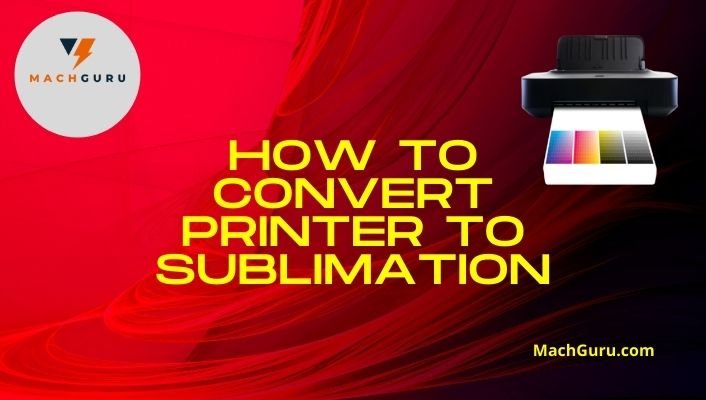 Can I Convert my New Printer into a Sublimation Printer?
Yes. If you have a new printer that has never been used for any printing type, you must set your printer with a CISS system or continuous ink supply. You can connect your outer ink supply with an ink cartridge to enhance the volume, which ultimately improves the ink supply to your PC or laptop.
Keep in mind that a printer that is used for sublimation printing needs a large amount of ink so you have to use refillable cartridges to avoid frequent refilling. You must have to check the printer's compatibility with the sublimation.
Tools and Supplies
New inkjet printer
Sublimation ink
Refillable Cartridge
Plastic gloves pairs
Needle and syringe
READ: Acrylic Prints Vs Canvas Prints – Which is Right for You?
Steps to Convert new Printer to Sublimation Printer
Step 1
In the first step, you must see your printer is working perfectly or not. So as per the instruction, you have to set up your inkjet printer as you usually do with standard printers. The cartridge needs to install as per the instruction which comes with the box.
Step 2
Print the sample to test the nozzle is okay or not. If your nozzle is not adjusting properly, then you can not get sharp and vivid prints. If your output quality is fuzzy and dull in color then adjust the setting as per the manufacturing instruction manual.
Also, keep in mind that if you add sublimation ink to your printer, you can not claim your warranty, so thoroughly check your printer before going to this step. If the printer is not working correctly, then contact customer support to get help.
RELATED: Top 8 Latest Sublimation Printers for Beginners 2022 Picks & Reviews
Step 3
If your printer is working properly, add the sublimation ink in the refillable cartridge with the help of a syringe and needle. Follow the ink cartridge protocol during ink filling.
In most cases cartridge is empty, you have to fill it, but if you receive a cartridge that already fills with the sublimation ink, then skip this step. The most important part is to choose an ink that has an ICC profile to eliminate the color problem.
Step 4
Elevate the printer's cover as well as the ink cartridge holding lever. Remove the inkjet cartridges and swap these with refillable cartridges. Verify that the cartridges have been secured and correctly inserted. When you attach them, you will notice a clicking noise. You may then shut the cover and shut the ink cartridge lever.
Keep the existing cartridges that need to be printed in a secure place if you have problems with your refill cartridges in the future.
Step 5
When you simply get the new cartridge featuring specialized ink, you must clear all previous ink lines and print head before printing well with new ink. Repeat at least 5times to clean the print thoroughly to eliminate the old ink until you start new printing.
Step 6
In the end, you have to check the line's accuracy and straight in position by running a nozzle. If you get broken lines, then repeat the processing unit you get accurate straight lines.
Recommended: DTG vs. Screen Printing – Which One is Better: Digital or Traditional?
---
Can I Convert my old Printer into a Sublimation printer?
Yes. You can convert your used printer to a sublimation printer like Epson. Epson-used printers can easily convert to sublimation printers. As inkjet printer uses other ink types, it is necessary to clean your printer properly and ensure that sublimation ink will not be in contact with the older one.
As a result, you'll have to wipe out the older ink and its entire ingredients from the print head as well as lines before replacing it with the ink. To completely remove all remnants of ink from the ink system, we advise using cleaning cartridges if you already have availability to only one or filling purging liquid in a refillable cartridge.
Tools and Supplies
Inkjet Printer
Sublimation ink
Refillable Cartridge
Syringe and needle
Optional purge fluid or cleaning cartridge
Also Read: Sublimation Transfers vs Screen Print Transfers
Steps to Convert a Old Printer to Sublimation Printer
Step 1
It is important to wear gloves as they protect your hand by avoiding direct contact with the ink. You can just set up the inkjet printer as you always do. Must check the lines on white blank paper with nozzle. If the lines are straight and accurate, the printer is working properly, then go to step-2.
Step 2
Open the printer's cover and the ink cartridge retainer lever. Remove the cartridges containing the old ink.
Step 3
Insert the refill cartridge with bottled purge fluid. Insert the cleaning cartridges if you already have them. Don't miss to double-check that the cartridges are properly fitted and sealed. When loading them, make sure there is indeed a click sound. After that, put the lid back and close the lever of the ink cartridge.
Make sure to keep the cartridges and old ink in a secure place in case you have problems with your refill cartridge later on.
Step 4
To drain off the old ink, you would have to do numerous power cleanings using the cleaning cartridges or purge fluid. After cleaning the print head many times, you must let the printer for an hour at least. Move to the next step if users do not have the clean cartridge and sometimes purge fluid.
Step 5
Fill the set of refilled cartridges with sublimation ink by using injection syringes and needles. Adhere to the guidelines that came with the ink cartridges. Proceed to the next step if your cartridge is pre-filled with sublimation ink.
Step 6
After completing step 5, uplift the printer lid and cartridge holder lever. Get cleaned cartridge
Lift the lid of the printer and raise the ink cartridge holder lever. Remove cleaning cartridges or cartridges containing cleaning fluid.
Step 7
The next step is to install or insert the cartridge having sublimation ink.
Step 8
Repeat the head cleaning process at least five times to get rid of old ink entirely before introducing sublimation ink.
ALSO READ: How to Put a Picture on a Shirt – DIY Steps to Print a Photo on a T-Shirt
Conclusion
You can convert a simple ordinary printer to a sublimation printer by following some steps. After you have finished customizing your inkjet printer, whether old or new, you may believe you are ready to go. Print a test artwork onto photo paper designed particularly for sublimation.
Print the artwork on trial sublimated blank with a suitably sized heat press and verify the quality of the final images. Check to see whether the ink company provides profile files. If your ink demands a printing profile, then use design software that supports color control, such as Photoshop or Corel; you'll need to run Printer Profiles.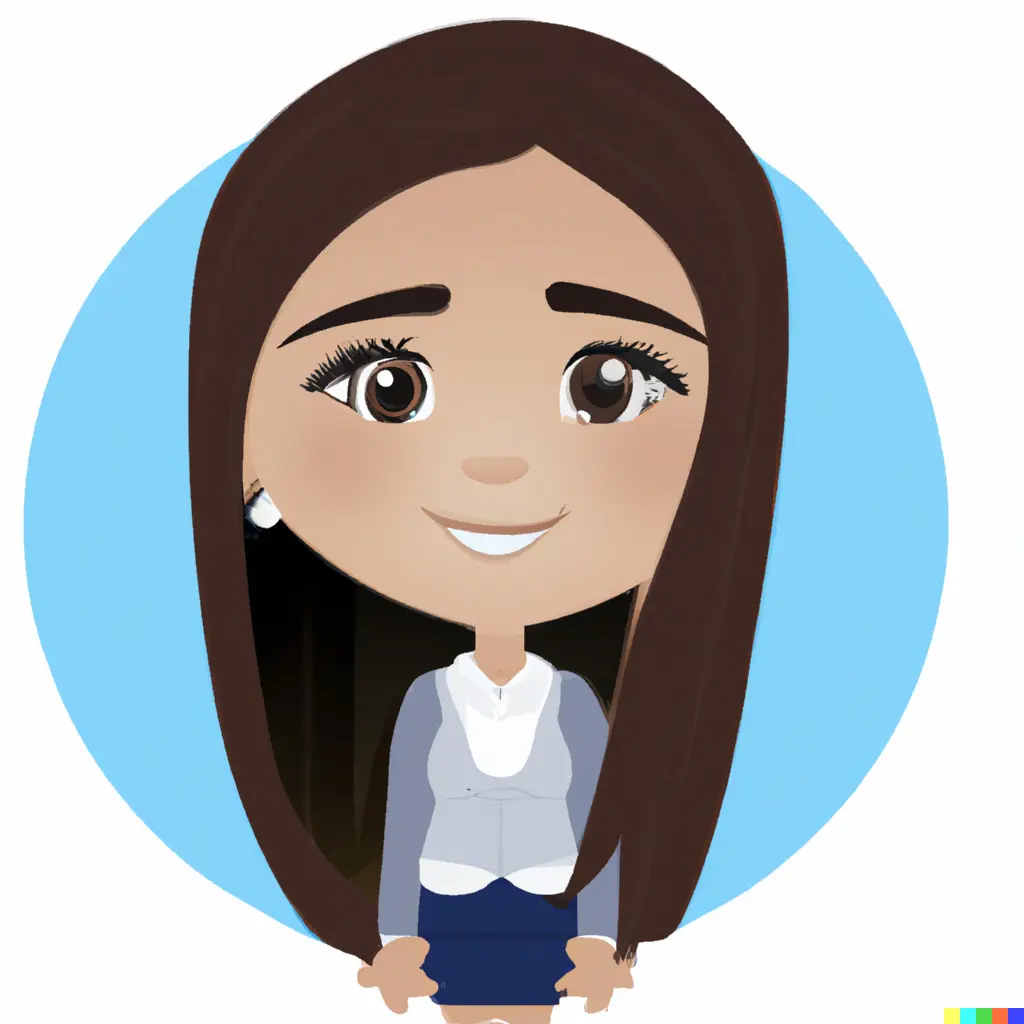 Selena Richard
Selena Richard is a tech blogger and entrepreneur who is passionate about new technologies. She has a keen interest in 3D printing and sublimation printers, which she uses to design crafts and solve problems for small business owners.

Selena provides simple and effective solutions for small business growth. With a team of expert members, she targets the needs of small business owners and takes pride in her work.