Gimp Vs Inkscape: Which Sublimation Software Is Better?
The world of digital design has many tools and sublimation software programs available to designers, each with its own unique set of features and capabilities. Two popular programs that are often compared are Gimp and Inkscape.
Both Gimp and Inkscape offer powerful graphic editing capabilities but differ in their approach to free sublimation design creation. The debate over which program is better has been ongoing for years, but ultimately the answer depends on the specific needs of the designer.
In this article, we will dive into the differences between Gimp and Inkscape, compare their features and capabilities, and explore which program may be best suited for different types of projects. Whether you're a seasoned professional working with the best sublimation printer or a beginner trying to find the right Heatpress machines, understanding these two programs can help you make informed decisions about which one to use for your next project.
Also, if you're interested in garment printing, learning about how Gimp and Inkscape cater to creating designs for the top DTG printers or selecting the best sublimation ink can be incredibly beneficial.
Understanding the Differences Between Gimp and Inkscape
The difference between Gimp and Inkscape is that both can be used for sublimation because they are powerful software programs. However, Inkscape makes a better choice for sublimation projects since it is designed specifically for vector
One of the most noticeable differences between these two graphic design programs is the type of images they create. While Gimp creates raster images made up of pixels, Inkscape creates vector illustrations. This distinction means that Gimp is better suited for photo editing while Inkscape is ideal for creating logos, illustrations, and other designs that rely on sharp lines and geometric shapes.
Another difference between these two programs is their user interface. Gimp has a more traditional design with numerous menus and toolbars that can be overwhelming to new users. Conversely, Inkscape has a simpler interface with icons arranged in a logical manner that makes it easier to navigate.
Additionally, another factor to consider when choosing between these two programs is file formats. Gimp supports numerous file types such as JPEGs, PNGs, and GIFs while Inkscape primarily uses SVG files but can export to other formats like PDF or EPS with ease.
Finally, the learning curve for each program varies; while both have tutorials available online, mastering Inkscape's vector-based workflow may require more time compared to Gimp's pixel-based one.
Key Features and Uses
Vector Graphics (Inkscape):
Ideal for creating logos, illustrations, charts, and infographics.
Resizable without losing quality – perfect for print and digital media.
Tailored for technical and creative illustrations.
Offers a variety of drawing tools.
Supported by an active community that provides ample resources.
Raster Graphics (GIMP)
Suited for photo editing, retouching, and manipulation.
Provides advanced features such as exposure adjustment and color correction.
Offers a wide range of brushes for painting and airbrushing.
Supports opening and exporting almost any file type.
Works smoothly with drawing tablets – a good option for digital artists.
Commonalities between Inkscape and GIMP
Both are excellent free design applications.
Suitable for designers on a budget.
Comparing Features and Capabilities
Inkscape is a vector graphics editor, while GIMP is a raster graphics editor. As a result, GIMP is better for editing photos and creating photo-realistic effects, while Inkscape is better for creating scalable vector illustrations.
Inkscape is designed specifically for sublimation because vector graphics can be scaled without losing quality. Inkscape is the ideal program to use for sublimation, but GIMP can also be used.
There are no fees or restrictions associated with either GIMP or Inkscape. Users and developers can provide support and troubleshooting, and they are free to download and use.
| Feature | GIMP | Inkscape |
| --- | --- | --- |
| Type of Software | Raster graphics editor | Vector graphics editor |
| File formats supported | PNG, JPEG, BMP, TIFF, GIF, PSD, XCF, RAW | SVG, PNG, PDF, EPS, AI, DXF, PS, SVGZ |
| Best for | Editing raster images, creating photorealistic effects | Creating vector illustrations, creating scalable designs |
| Pros | Not as powerful as some other raster graphics editors, not as many plugins are available | Free and open source, vector-based graphics, scalable designs, easy to use |
| Cons | Free and open source, powerful image editing tools, a large selection of plugins | Not as powerful as some other raster graphics editors, not as many plugins are available |
| Sublimation suitability | Can be used for sublimation, but not as ideal as vector graphics editors | Ideal for sublimation, as vector graphics can be scaled to any size without losing quality |
comparison table of GIMP and Inkscape sublimation software
Gimp: A Powerful Image Editing Software
With a focus on advanced tools for manipulating images, Gimp is an image editing software that provides users with the ability to create and modify digital art in intricate ways. One of the standout features of Gimp is its extensive collection of filters, which allow users to apply various effects to their images. These filters range from simple color adjustments to more complex transformations like distortion and blur.
Additionally, Gimp's layer system enables users to work non-destructively, allowing them to make changes without affecting the original image. Gimp also offers a wide range of tools that cater to different design needs. For instance, there are selection tools that allow users to isolate specific parts of an image for editing or copying. There are also transformation tools that enable users to resize or rotate an object within an image.
Furthermore, Gimp plugins extend the capabilities of the software by adding new functionalities such as fractal generation and 3D modeling. Lastly, Gimp brushes provide users with a variety of brush types ranging from pencil-like strokes for sketching and painting to textured brushes for creating more complex designs.
All these features make Gimp a powerful tool for digital artists looking for a comprehensive image editing application.
Inkscape: A Vector Graphics Editor for Scalable Designs
Inkscape is a powerful vector graphics editor that allows users to create and manipulate scalable designs. Unlike bitmap graphics, which are made up of individual pixels, vector graphics use mathematical equations to define shapes and lines. This means that artwork created in Inkscape can be scaled up or down without losing quality.
One of the key advantages of Inkscape is its extensive design tools. Users can draw freehand using a variety of brushes and pencils, or create precise shapes using geometric tools such as circles, squares, and polygons.
In addition, Inkscape supports the SVG format, an open standard for vector graphics that can be used across different platforms and software applications.
Overall, Inkscape is an excellent choice for anyone looking for versatile drawing software with powerful design capabilities.
Determining Which Program is Best for Your Needs
Determining the most suitable vector graphics editor for your specific needs requires an evaluation of various factors. Choosing criteria such as design tools, file formats, and software compatibility are essential considerations when selecting between GIMP and Inkscape. Both programs have unique features that make them suitable for different types of projects.
Skill requirements are another factor to consider when choosing a vector graphics editor. GIMP is well-suited for users who are familiar with raster-based image editing programs such as Photoshop, while Inkscape is more user-friendly for those who are proficient in vector-based drawing applications like Adobe Illustrator.
The user interface is also an important aspect to evaluate since it determines how easy or difficult it will be to navigate the program's functions. Finally, cost comparison can play a significant role in the decision-making process, with GIMP being a free open-source option compared to Inkscape's paid version.
Ultimately, selecting between GIMP and Inkscape depends on project requirements and personal preferences.
Frequently Asked Questions
Can Gimp and Inkscape be used together for a project?
Collaboration options are enhanced by using both Gimp and Inkscape together for a project. This allows for a wider range of design possibilities and workflow benefits, leading to increased productivity and improved project management advantages.
Are there any limitations to the free versions of Gimp and Inkscape?
The free versions of GIMP and Inkscape offer customization options for users but also impose feature limitations. Upgrade options are available for enhanced user experience. However, compatibility issues may arise when using both programs together.
How do Gimp and Inkscape handle color management?
Both GIMP and Inkscape offer advanced color management systems for color accuracy, including support for various color profiles, gamut mapping, color palettes, and correction techniques. These technical features cater to an audience with a desire for innovation.
Can Inkscape be used for 3D modeling?
Inkscape lacks 3D modeling capabilities. While it excels in vector graphics, it cannot compare with other 3D software like Blender or SketchUp. However, Inkscape remains a powerful tool for technical and creative illustrations, logos, and infographics.
Are there any significant differences in the user interface and workflow between GIMP and Inkscape?
A UI comparison and workflow analysis of GIMP and Inkscape reveal differences in toolbars, menus, and shortcuts, but both offer customizable interfaces. GIMP has a more photo-centric interface, while Inkscape is geared toward vector design.
Can Gimp and Inkscape be used for animation?
Both Gimp and Inkscape offer animation techniques such as frame-by-frame and keyframe animation. However, their software compatibility and animation export options may differ. An objective comparison of these features would aid in deciding which software to use for animation projects.
Are there any plugins or add-ons available for Gimp and Inkscape?
Plugin options are available for Gimp and Inkscape, enhancing their functionality. Compatibility issues can arise due to different file types. User interface comparison shows unique features for each software. Feature comparison varies according to user requirements. Community support is available for both softwares with active forums and tutorials.
Conclusion
Gimp and Inkscape are two popular software programs used for image editing and vector graphics design. While both programs have unique features and capabilities, it is important to understand the differences between them in order to determine which program is best suited for your needs.
Gimp is a powerful image editing software that offers a wide range of tools and features for manipulating images. It allows users to edit photos, create digital artwork, and even design user interfaces.
On the other hand, Inkscape is a vector graphics editor that specializes in scalable designs such as logos, icons, and illustrations.
When comparing Gimp vs Inkscape, it is important to consider your specific needs. If you need to edit photos or create digital art, Gimp may be the better option due to its extensive range of tools. However, if you require scalable designs such as logos or illustrations, then Inkscape may be more suitable due to its focus on vector graphics.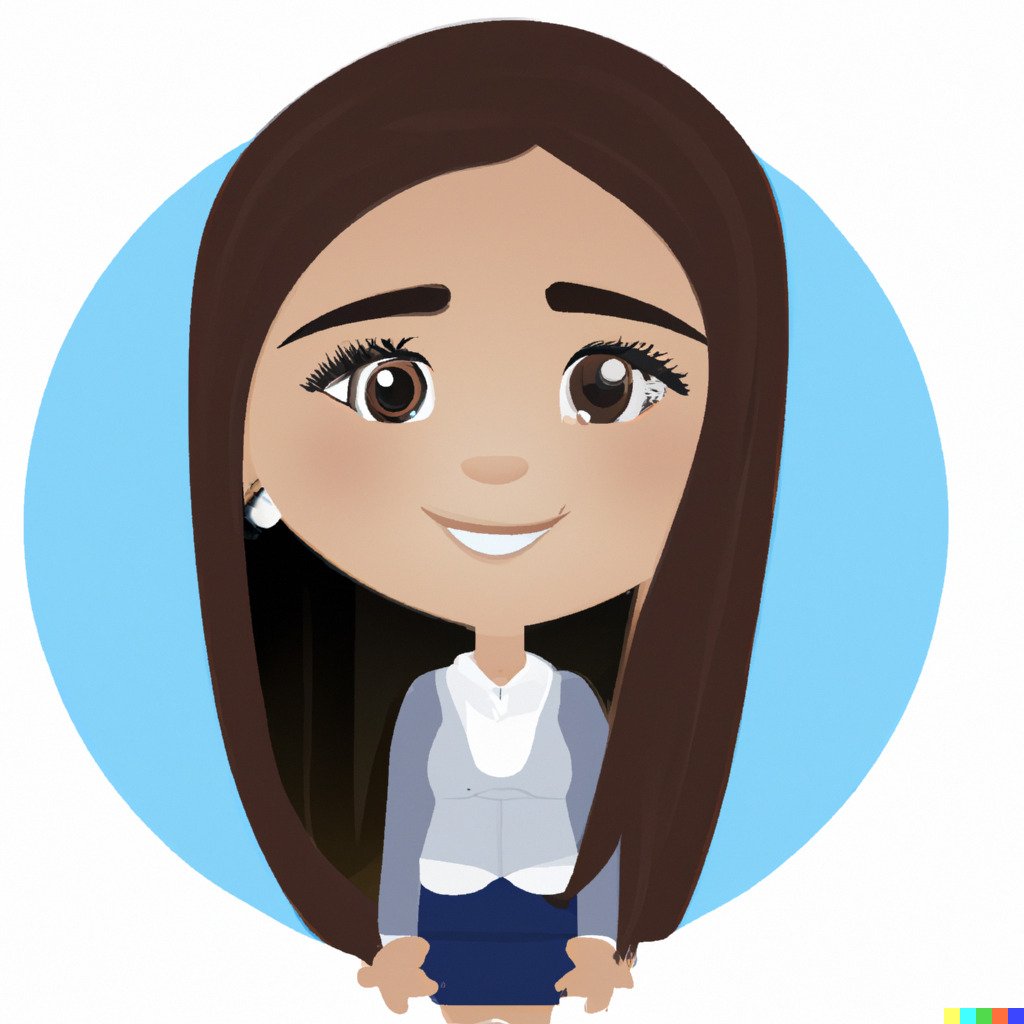 Selena Richard
Selena Richard is a tech blogger and entrepreneur who is passionate about new technologies. She has a keen interest in 3D printing and sublimation printers, which she uses to design crafts and solve problems for small business owners.

Selena provides simple and effective solutions for small business growth. With a team of expert members, she targets the needs of small business owners and takes pride in her work.