DTF (Direct to Film) Printing or DTG Printing – Which is Best?
The digital textile printing industry has experienced enormous growth over the last decade due to the popularity of printed garments. Because of this growing popularity, dozens of companies have come up designing equipment for digital garment printing and continue to innovate as times change.
Three digital printing processes are popular Worldwide
Digital Sublimation Printing
Direct To Film Printing
Digital Textile Printing
We focus on one very common digital garment printing technology – direct-to-film, also known as DTF. The direct to film printing process has a name that suits its functionality well. The artwork is printed onto a film and directly transferred onto fabric material in this process.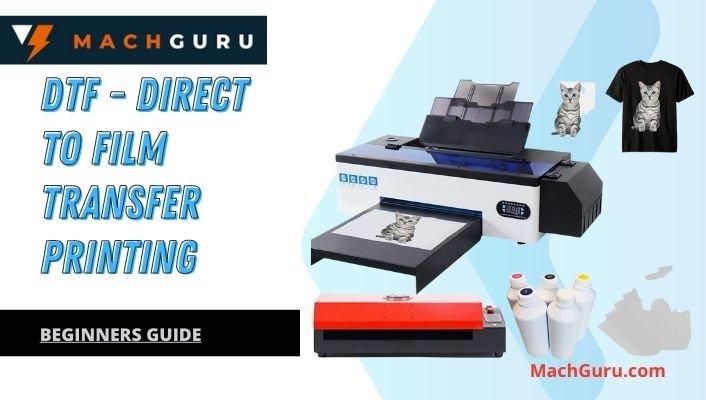 What is DTF Printing?
DTF is an alternative to DTG. Water-based inks are heated to cure and bond onto the desired fabric, which allows for the transfer of an image. You can use various methods to heat cure a transfer depending on your circumstances — where you want to print and how much time you have, etc.
DTF will never replace DTG for cotton printing but does give an excellent alternative when starting up and growing your business or brand. DTF supports you in developing your business when you have a lower level of investment for a stand-alone version or a fully automated system with optimal efficiency for mass production transfers.
What can DTF printers print on?
Direct to film printers print on any type of fabric. The most remarkable advantage of this type of printing option is the freedom to pick the fabric you wish: polyester, cotton, silk, synthetic fibers such as rayon or terry cot – the DTF process won't discriminate against them.
DTG vs. DTF Printing?
The main difference between DTG and DTF is that DTG is more suitable than DTF for large-scale printing and high-resolution applications. The DTG can reach higher resolutions due to more outstanding (up to 8 colors) and offers faster speed, making it suitable for commercial printing such as menus, business cards, or sticker printing. Also, DTG printers have a built-in LCD screen, which saves on the cost compared to a stand-alone computer.
On the other hand, the DTF printers are designed for small-scale printing where you want to print quickly, and good color results are needed, but you don't want to make such a large investment at this stage of your company's growth. Also, sometimes, one needs faster production, which can achieve with DTG by using disposable heaters that give speedier thermal transfer.
Difference Between DTG and DTF
| | |
| --- | --- |
| DTG | DTF |
| It needs pre-treatment | No need for pre-treatment |
| Printing direct to garment | Printing on film |
| White ink usage | White ink usage |
| Printing on cotton | Any type of fabric |
| Final press | Transfer from film to the fabric |
Comparison of DTF and DTG
DTG vs DTF printing results
In DTG, the drawing and the inks integrate with the fabric, and you can end up with a rougher texture that gives a feeling of being made out of felt.
In DTF, the fixing powder makes it feel more plastic and shiny, even if it's actually smoother than that. However, this gives us a better feeling of greater quality as there isn't anything intervening between our eyes and what we see.
DTF Printer Requirements
DTF printing does not require a lot in terms of expense. It can take a huge investment from the user's time to find the right software and hardware options for their printing operation. For example, any business or individual looking to print t-shirts through DTF has to start with the following purchases:
DTF modified printers come with tanks and rollers that work alongside regular CMYK printers. The CMYK can be added directly into the original ink tank to avoid unnecessary complications or confusion during printing. These printers are modified to prevent smudging or bleeding between the various colors on each layer.
DTF films have a thickness of around 0.75mm and can better catch onto the fabric because of their soft properties. Often referred to in everyday language as DTF Transfer Films, these are square sheets or rolls that come primarily in white and can order from almost anywhere film is sold online. Another classification of PET films also exists according to the kind of peeling done after the transfer.
Specialized computer software is integral to transferring any design onto fabric. The design and all aspects of it must load into the software. After this step, the colors within the design will match a CMYK printer's standard, which is more closely related to how ink and fabric are seen when dyed together.
The quality of your prints is also dictated by the software and ensuring that everything is properly set in place before submission. Otherwise, you may experience poor quality or unexpected ink-spills that would be very hard to take care of if there were no simple directions left behind.
The DTF printing powder is white and acts as an adhesive material that binds the colored pigments in print to the fibers in the fabric. Different kinds of DTF hot-melt powders are available that differ based on their micron sizes.
These are specially designed pigment inks available in Cyan, Magenta, Yellow, Black and White colors. The White Ink is a special component that lays out the white foundation of the print on the film and onto which the colored design print.
For the Automatic Powder Shaker to use in a commercial setting, it must be cleaned and then remove all powder that applies. The DTF Automatic Powder Shaker removes almost all excess powder, ensuring that each part contains equal amounts of both ingredients and prevents over-mixing.
The curing oven is a special industrial machine that heats up and presses magnets against the decal on the surface. A heat press machine can also use for this process, but it should be run without contact to prevent bubbles or wrinkles from getting caught in between during the application process.
A heat transfer machine is a special machine used to transfer images from the Thermo film onto clothes. It is a kind of digital printing machine. It can use to heat the thermoplastic powder in the DTF film. The garments made using the DTF film are very soft, shiny, and colorful.
Pros and Cons of DTF
Pros
No fear of fading
Support most fabric types
No pre-treatment needed
Fast printing process
Cons
Vibrancy in colors is a little bit low as compared to sublimation printing
Sublimation Vs. DTF Printing
Sublimation and Direct-to-Fabric (DTF) are two popular methods for printing custom fabric products. Both have their advantages and disadvantages, so it's important to understand the difference between the two before deciding which is right for your project.
Sublimation is a printing process that uses heat to transfer dye onto fabric. This method is often used for printing on polyester fabrics, as the heat helps to set the dye into the fabric. This can create a very vivid and long-lasting print, but it does require special equipment and some experience to get the best results.
DTF, on the other hand, is a direct printing method that doesn't require any special equipment. It's often used for smaller projects, or for fabrics that can't be sublimated (like cotton). The downside to DTF is that the print quality isn't always as good as sublimation, and the colors can fade over time.
So, which is right for you? If you're looking for the highest-quality print, sublimation is the way to go. If you need a quick and easy solution, or if you're working with a fabric that can't be sublimated, DTF might be a better option.
DTF FAQs (Frequently Asked Questions)
Is DTF better than sublimation?
DTF and sublimation printing are both types of heat transfer that use hot stamping, sometimes called the lamination method, to transfer images to fabric to achieve the desired appearance.

In the sublimation transfer ink printing method, there is no need to color in with the, and it is also waterproof. The DTF printing technology makes the fabric look smooth and realistic, like a photograph. It is washable and stretchable, too.

Sublimation paper is unlike typical heat transfers, such as PET film. Unlike sublimation paper, which is made of synthetic materials, PET film has increased washing fastness and elasticity due to its natural origin. However, when it comes to how long a heat transfer will stay vibrant and look characteristic of quality, then DTF is the best option.
Is DTF better than vinyl?
Absolutely. DTF T-shirts are made of 100% cotton, the durability of the final product will enhance. It is because DTF does not print on vinyl. Therefore, there will not be an additional layer that peels off over time. So you can be at ease knowing that your DTF T-shirt will stay intact.
Do DTF transfers crack?
Unlike most print methods, DTF does not crack, stretch or distort the fabric fibers during the printing process. That means it'll stay looking clean and crisp for the lifetime of the garment, even after washing and drying.
Conclusion
Experts predict to see the DTF's (Direct to film) vast expansion over the next decade. DTF also expects to continue increasing its production and market share by using advanced printing techniques and lowering its cost per ton. The demand for fabrics has been increasing faster than the supply, and it is becoming more common to see fabrics in various styles and colors in everyday products.
As there are no limitations on the type of fabric that can deposit onto during dye transfer printing, this process is often more cost-effective when compared with other print processes. It considerably lowers the overall cost of goods sold, effectively boosting profit margins for many businesses.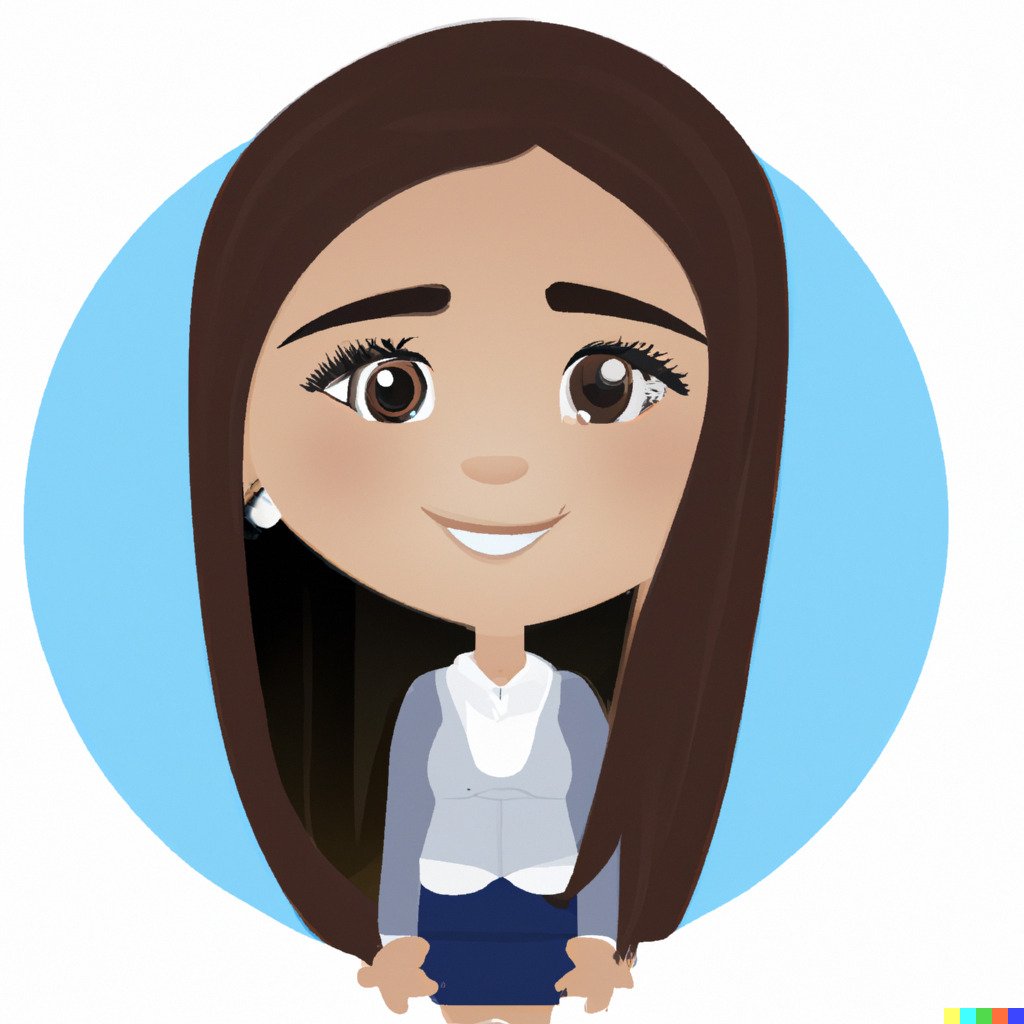 Selena Richard
Selena Richard is a tech blogger and entrepreneur who is passionate about new technologies. She has a keen interest in 3D printing and sublimation printers, which she uses to design crafts and solve problems for small business owners.

Selena provides simple and effective solutions for small business growth. With a team of expert members, she targets the needs of small business owners and takes pride in her work.