The fact that you are reading this indicates either that you already know about Mylar bags or are interested in them. Among the most effective methods of storing dry foods such as rice, beans, and flour for a long period of time is Mylar bags. According to some reports, food can remain fresh and healthy for up to 25 years when properly stored.
It is common to find processed foods on your shelves, usually packaged in Mylar bags, and clearly labeled. When you look at sublimation Mylar bags and pouches, it is quite normal to think about printing them at home. However, it is often true that people do not pursue their interests because they are concerned about the difficulty in printing Mylar. Also, the dilemma of which printing method to choose is a factor that makes them backtrack.
On your shelves, you will often find processed foods, usually packaged in Mylar bags with clearly-labeled ingredients. You will learn how to print on Mylar bags at home, its advantages, and other related information in detail that may prove helpful in the process of printing on Mylar bags.
What Is Mylar?
It will certainly be easier to move forward if we understand what Mylar is first. A versatile material, Mylar finds extensive use in various applications. Polyethylene terephthalate is the scientific name for Mylar. In 1950, it first gained prominence and continued to receive praise for its application on various grounds.
Mylar is a common term used to describe polyester films or plastic sheets. In reality, this is a stretch polyester film. In addition to Melinex and Hostaphan, this plastic is also known as biaxially-oriented polyethylene terephthalate. The food packaging industry can use Mylar in unprecedented numbers since the polyester film is not permeable to gases like other plastics.
Mylar is a trademark of Dupont Teijin Films. The polyethylene terephthalate resin used to make these plastic sheet products is PET, also known as Polyethylene Terephthalate. A true generic term for this material is polyester film, polyester sheets, or plastic sheets.
In the store, we find Mylar which is not pure. The film's surface will be incredibly smooth if produced without any additives.
This would result in layers adhering strongly to one another when folded. In this manner, inorganic particles such as silicon dioxide were introduced to the surface, causing it to become rough.
Read: The 10 Best Polaroid Printers of 2022 – Polaroid Printer Reviews
4 Simple Steps on How to Make Mylar Bags
Cut a piece of mylar film to the desired size.
Fold the mylar film in half, making sure the shiny side is facing out.
Use a sealable bag to enclose the mylar film, making sure to seal it tightly.
Use a heat sealer to further seal the bag, if desired.
Easy Methods for Printing on Mylar Bags
A wide range of applications is suited to Mylar. You can find it everywhere, from birthday balloons to food storage bags in the kitchen. Consider the scenario where you are hosting a lavish party at home, hundreds of balloons are hung everywhere, but they are lifeless. This is unimaginable, isn't it? Furthermore, if they are leveled properly in the kitchen, it will be enjoyable to work in the kitchen.
The question is, how do I print on Mylar? Most people would like to have a printed bag, but they don't know how to accomplish this and can't always afford to visit a store to purchase one. Furthermore, returning to the store each time you need a printed Mylar bag is not to be taken lightly. Moreover, if you run a business, the best way to make the company profitable is to print Mylar yourself.
Method 1
In order to be able to produce in large quantities, a proper industrial setup is necessary, which we will discuss at some point in the future. However, to print for personal use or a small business, you only need the following:
Inkjet printer
Mylar bag
Mylar printing software with printing options
Bag printing frame (optional)
The first thing you need to do is determine what you would like to be printed on the bags. You can use a digital photograph, a sign, or a custom design. Before printing, the image must be stored on the computer.
Make sure that your printing software allows you to print on Mylar before proceeding. If it does not, install an updated version that supports Mylar printing. Since the color ratios and the amount of ink required for digital printing are different from those required for conventional printing.
We will now run the bag through the printer. For added safety, we recommend using a printing frame. This will help prevent problems such as incorrect printing and jamming. Typically, Mylar does not cause printer problems. Your computer should be configured to print Mylar when placed in the printer's feeder. After printing, allow the ink to settle for several minutes.
Method 2
The application of screen printing in Mylar bags is possible if you are comfortable handling ink and brushes. The process is quite simple and relatively inexpensive; however, it will take a considerable amount of time.
To screen print, you will need the following items:
Desired color ink
Plastic knife
Thin cardboard
Mylar bag that is wrinkle-free
An easy screen stencil
A thin cardboard
Squeegees of small size
You'll want to put the cardboard into a Mylar bag, so it doesn't wrinkle. Make sure to spread it out on a hard, flat surface. On top of the Mylar bag, place the stencil. Even if you do not know how to make a stencil or do not have enough time to make one, you can easily purchase one in a store or order one online.
The stencil should be placed exactly where the design is to be printed. Start the screen printing process by loading the ink onto the squeegee. Keep the stencil firmly in place to avoid smearing. Otherwise, you are likely to mess up the design. Be sure to ink your entire design. In order to prevent unnecessary ink wastage, scrape as much excess ink from the stencil before lifting it off.
Check each of the four corners to ensure that the ink has completely penetrated. If any voids are detected, go over them with ink again. Lift the stencil off completely once you are certain the ink has been absorbed. To reuse the stencil in the future, rinse it with water. Use a blow dryer to speed up the drying process or let the ink air dry for at least an hour. Moreover, you can also choose any color you wish to color the design.
Can Laser printers print on Mylar bags?
Electronic devices each have their unique capabilities and limitations. This also applies to printers. In the paper printing industry, laser printers enjoy a dominant market share, with thousands of printers available with hundreds of features. There will be no problem printing any paper-based materials on a laser printer. However, when it comes to printing on Mylar, the answer is "NO."
Plastic material called Mylar is widely used throughout a wide range of industries. In contrast, plastic-based materials, such as Mylar or other types of transparencies, should not be used in laser printers. Laser printers will melt down the material unless they are made specifically for that model. In addition, Mylar is usually a thin plastic that is susceptible to jamming in printers and is difficult to remove.
Manufacturers of printers usually provide a user guide that specifies what it can be used for. The majority of laser printers will be able to handle thicker papers in most cases. Coated papers such as inkjet paper, glossy paper, and vellum seem to be problematic with laser printers. Toner will only adhere to the coating rather than the paper, thus rubbing off easily or simply leaving toner in the printer, which will result in inaccurate and degraded prints.
As an alternative to Mylar, inkjet printers are a great option since they are more flexible. Mylar, as well as any fiber-based material, may be used in an inkjet printer. Inkjet printers can encounter problems printing nonporous materials with uncoated surfaces, such as plastics and Mylar. These materials are difficult to adhere to, so the ink runs together. However, the result would be very different if the coating was designed specifically for inkjet printers.
Best Printer For Printing On Mylar Bags
Everyone wants to know, what printer is used to print on mylar bags?
My time is up for now, but I hope you found this information helpful!
1. Canon PIXMA TR4520 | Wireless All in One Photo Printer For Mylar Bags
The Canon Pixma TR4520 Wireless Printer is designed for light-duty home and home office use. It is somewhat slow and expensive for a printer at this price, but it has a robust feature set and prints exceptionally well, particularly for photos.
This best printer for mylar bags is also compatible with Amazon's Alexa, allowing hands-free printing. I highly recommend this model to home office users seeking a low-cost AIO to handle light-duty printing, copying, and scanning.
2. HP ENVY Photo 7858 | All-in-One Inkjet Mylar Bag Printer Machine
Designed specifically for photo enthusiasts, HP's Photo 7855 All-in-One Printer offers a variety of connectivity options. It is a step up from HP's Envy printer line. It is faster and produces better quality photographs than the HP Envy 7640 e-All-in-One Printer.
In terms of saving money when printing photos and joining HP's subscription-based Instant Ink program, the HP Envy 7855 is a good option for people who wish to save money on photo printing.
With its glossy black accents and matte black finish, the HP Envy 7855 is a stylish printer. Its extended position measures 7.6 by 17.9 by 19.8 inches (measured across the width and depth of the unit) and weighs 17 pounds. There is a 3.5-inch color touch screen on the tilt-up front panel of the device.
The printer comes with a 125-sheet paper capacity and a 15-sheet photo tray. It is equipped with an automatic duplexer, which allows it to print on both sides. This machine supports scanning, copying, and faxing multipage documents to legal size using a 35-sheet automatic document feeder (ADF).
3. Canon PIXMA MG Series | All-in-One Mylar Bag Color Inkjet Printer
The printer does not have a wireless connection. The area of expertise of this printer is printing, scanning, and copying. It does not have an auto-duplexing feature. The PIXMA MG series is a straightforward printer for your home printing needs.
The print resolution will be up to 4800 x 600 dpi3 for color printing and 600 x 600 dpi for black printing, so you will get an exceptional print.
PIXMA MG Series printers make printing documents simple, and you can even use optional XL ink cartridges to reduce the frequency of ink replacements.
How To Store Food In Mylar Bags
Dry food and other items can be stored very effectively in mylar bags. However, if these bags are not used appropriately, the intended result will not be achieved. People are generally aware that goods remain intact in Mylar bags, promoting their use. Unfortunately, a lack of knowledge about using Mylar bags properly can harm the user.
Most people are not aware that an oxygen absorber must be inserted when dry foods are stored for a long period. In some cases, incorporating an oxygen absorber may increase the shelf life by up to 20 years. Sealing is another important factor that should not be overlooked. Even after doing everything right, whatever you put into the bag will rot sooner than you anticipated if you seal it incorrectly.
Mylar bags can be used very easily. Simply place the food directly into the bag. Take care not to overfill the bag. For the bag to be properly sealed, it must be closed across the top. Upon completion of the filling process, the oxygen absorbers should be opened.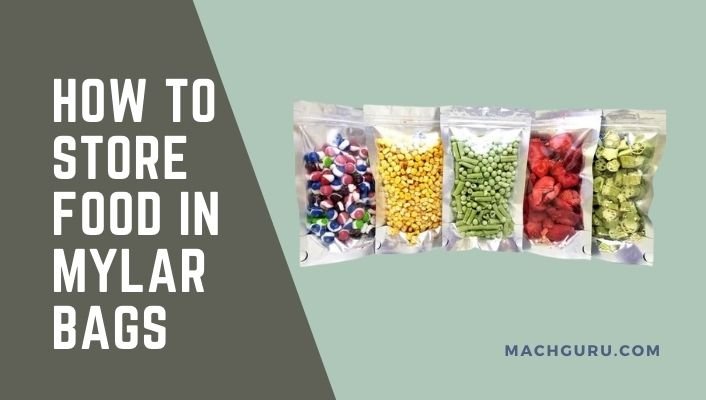 Open the oxygen absorber only when your filling and other related works are completed. As soon as they are opened, the oxygen absorber begins to work. As a matter of fact, while using an oxygen absorber, you are not obliged to vacuum up the air. It's going to do it for you. Now, put one inside the bag and press it a bit deep. Now, hold the bag tightly and seal it.
In order to seal these bags, you should invest in a sealing machine. Irons or hair straighteners can also be used if they are not available. Put the bag against the edge of a box while it is closed across the top. Use the iron machine to apply heat to the bag. A low setting should be used when using the iron. You should run it several times and examine whether the package is sealed properly or not.
If you are using a hair straightener, heat it before using it. Trim it and hold it for approximately three to four seconds. Continue to do this right across the top of the bag. Keep doing this until your seal is satisfactory. As soon as you are finished sealing, level the Mylar bag properly to easily locate it. It is also advisable to write the date on the bag. That way, similar products can be stored on different dates.
What is the purpose of Mylar?
There are numerous applications for Mylar, and it is an ideal alternative for a wide range of applications. It is a type of stretched polyester film that is extensively used as space blanket material, emergency blanket material, and foil balloon material, in addition to equipment. This demonstrates the sturdiness, versatility, and multi-functionality of the product. Due to its remarkable characteristics, the product quickly became an asset to businesses of all types.
Transparent in nature, Mylar has excellent insulation properties and high tensile strength. It is worth noting that both of these properties are highly desired for industrial purposes, especially in unfavorable environmental conditions. Moreover, it is extensively used to contain and protect gas and odors.
Due to its chemical stability, Mylar is reliable, durable, and safe, resulting in increased demand. Although it is a shiny, foil-like material, its durability in adverse conditions is highly regarded. A good example might be Mylar tags, a popular commercial application known for its durability in tough conditions.
Benefits of Mylar Bags
You now realize how beneficial Mylar could be after all these discussions. Mylar finds application in various industries, from food packaging to heavy industry, where the conditions do not always remain favorable. These bags are the best available for preserving food for long periods. As a result, it forms a shield of three protective layers against moisture, light, and odors.
It is also a rare combination of thin and flexible plastic, which is extremely strong and durable. In addition to being puncture-resistant, Mylar also preserves your food's nutrients for a long period of time. Another important reason for Mylar's use in the food packaging industry is that polyester films are less permeable to gases than other plastics.
When used as a laminate such as aluminum foil, polyester, or LLDPE act as excellent barriers to moisture and gas, most notably oxygen, when used as a laminate such as aluminum foil, polyester, or LLDPE.
Let's take a closer look at other Mylar advantages:
Storage of long-term food that can be useful during times of crisis.
When traveling, you should bring along this item.
Photos, magazines, and books are protected with this product.
It can be used to store valuable documents, such as house deeds, legal documents, or even cash.
Provides a prolonged shelf life for herbs and spices.
Various supermarket items can be packaged with this easy-to-find and inexpensive material.
It is also used in the medical and pharmaceutical industries.
A Safety Guide to the Handling and Use of Mylar
Mylar is made from polyethylene terephthalate and is a strong and tough plastic film. Therefore, in handling it, health risks may occur. Therefore, it is important to understand the risks that it poses and how to address them.
Mylar is safe when processed, stored, and used according to instructions. It does not appear to pose any significant hazards with respect to flammability. It is important to note that if the surface temperature reaches 300 degrees Celsius, the surface will start to burn and emit toxic smoke.
The soil is unable to digest Mylar. It remains unchanged even if buried in bacteria-infested soil for 36 months, representing a serious soil fertility threat. It is important to correctly dispose of it.
Where bulk quantities are stored, adequate ventilation is required. Aside from that, bulk quantities should not be stored near flammable materials. Make sure chemical extinguishers are available in the storage facility. Avoid desperate moves during a fire and let the professionals handle the situation.
Mylar is considered a safe material; however, it should not be implanted into the human body or kept in contact with the skin for prolonged period of time. Even though long-term exposure to this type of material is still unknown and subject to extended tests, experts recommend avoiding extended close contact if possible.
If Mylar is run at high speeds, it can pick up a strong static charge. There is a likelihood that if this charge isn't dissipated as it forms, it will become thousands of volts and discharge people or metal equipment in a dangerous way.
High-temperature heat seal bars are commonly used in commercial packaging units to seal packages. As a result, the seal bars could gradually develop copolymer coatings. This buildup may release hazardous fumes if the seal bar is still being used when exposed to heat. You should clean it periodically to avoid this. Besides, maintain adequate ventilation in the packaging facility and keep the sealing temperature within a reasonable range.
Conclusion
The Mylar bags we use for home storage are generally compact in size and are easily inserted into a standard inkjet printer. However, if yours does not fit, you do not have to force it to fit the printer. It is much better to use a printer designed for large-scale projects, like a professional printer.
Those who print occasionally will find Mylar bags convenient for screen printing. This screen printing isn't the best method for mass production on a large scale because it's not realistic.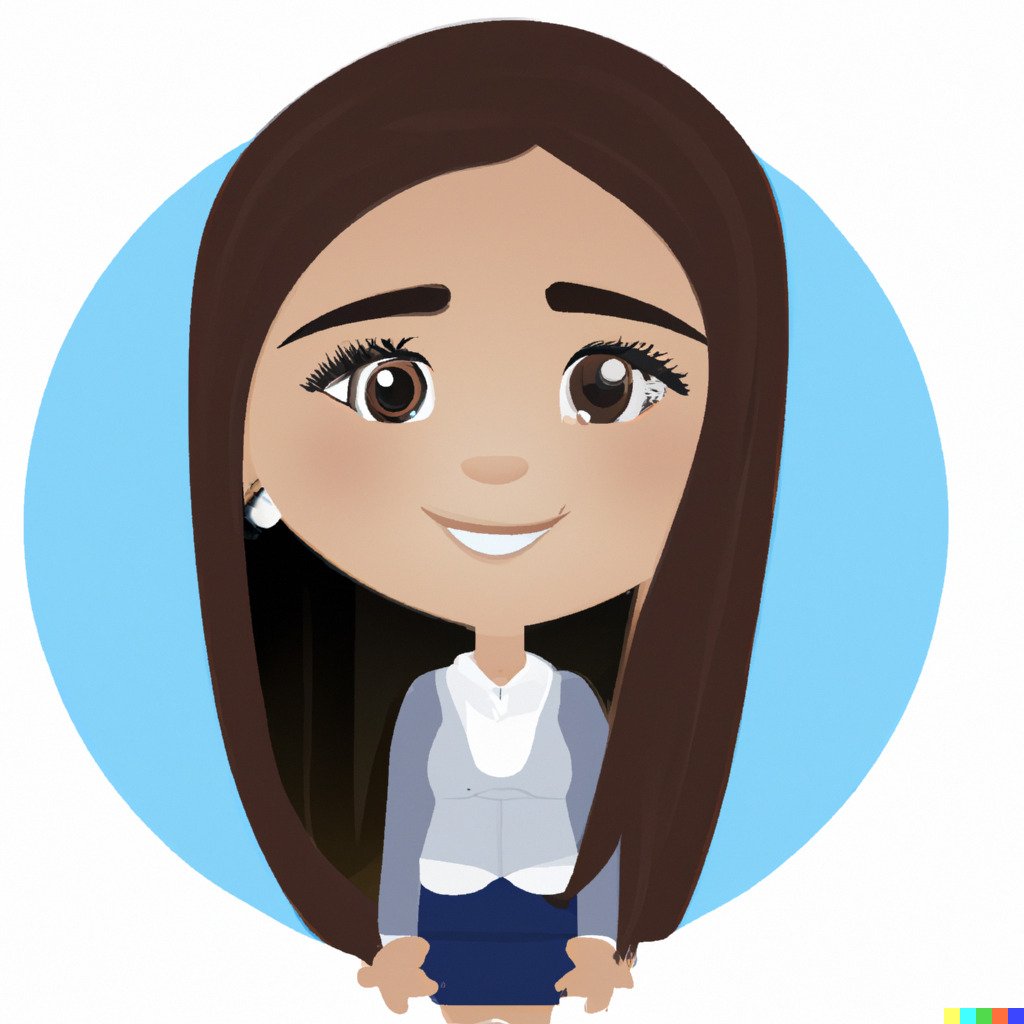 Selena Richard
Selena Richard is a tech blogger and entrepreneur who is passionate about new technologies. She has a keen interest in 3D printing and sublimation printers, which she uses to design crafts and solve problems for small business owners.

Selena provides simple and effective solutions for small business growth. With a team of expert members, she targets the needs of small business owners and takes pride in her work.