Top 5 Best DTG Printers for Small Businesses in 2023 for Print Business
In recent years, technology has been advancing in leaps and bounds, resulting in rapid improvements in the garment printing industry. It's no longer just about screen printing or standard digital printing with conventional inkjet or laser printers. The rise of Direct-to-Garment (DTG) printer options has been an advantage for those who demand professional quality results without paying exorbitant prices.
Buying a DTG printer is a lot like any other consumer electronics. There are several different types available and many brands to choose from, and purchasing a new DTG printer or a used DTG printer can be tricky if you do not entirely inform what features you should specifically keep an eye out for while shopping.
In this article, you will know the 5 best DTG Printers of top-selling DTG printers in 2023. And if you are finding the best DTG printers for beginners or startups and small businesses, then you're in the right place.
What is DTG Printer?
DTG (Direct-to-garment) printer is a machine with various textiles coloring possibilities. This equipment prints digitally and does not need special devices for that activity. In other words, DTG printing machines can directly print onto textile materials, saving the economic expenses necessary to print on machines that cost more than it.
Price of DTG Printers: How Much Does it Cost?
A professional and complete DTG printing setup usually costs between $10,000 to $50,000. A DTG printing setup can easily cost over $250,000. High-end models typically include a warranty and maintenance package. There is also some DTG Printer for small businesses or home use ranging between $4,000 to $10,000.
In order to overcome the high price of DTG printers, we strongly recommend those print shop owners consider purchasing their first DTG printer once they have contracted thousands of dollars of DTG prints.
Comparison of A3 and A4 DTG Printers
There are many choices when shopping for a new DTG printer. It can be confusing to learn about the technical terms. A3 and A4 refer to the sizes of paper or print size that the printer can handle.
Size and Differences of A4 and A3 DTG Printer
An A3 printer is relatively smaller than an A4 printer. Generally, A4 paper is 8.27 X 11.69, whereas A3 paper is 11.69 X 16.53. In an A3 printer, you can easily take print of A3 size as well as A4 size also work in it.
With an A4 printer, you will need less space and it will be more compact. In addition, you can create booklets with A3 paper, or other intensive documents, with ledger paper. You may also print t-shirts in an easy way.
As far as price goes, A4 is cheaper, but you will need to replace consumables more frequently since they do not have high page or print yields. Your business would benefit the most from an A3 if you have a large print volume.
DTG Printers: Selecting the Perfect One!
Understanding the difference between an A3 and an A4 printer will help you narrow down your choices. A4 printers are great if you want a small printer that doesn't require special projects. For those who have a high volume of print jobs and desire more options, the A3 would be a better choice.
Why DTG Printer?
Lower in cost
Best for small business
User friendly
Quick delivery
High Printing quality
Long-lasting prints
Read: DTF (Direct to Film) Printing or DTG Printing – Which is Best?
Our Recommended Top and Affordable DTG Printers
Many people don't know everything about DTG printers, so they select printers that are inadequate for their needs. In other words, how do you choose the best DTG printer for your small business?
You will likely have to choose based on personal preference in the end. Therefore, you should know what each option will offer before choosing one.
EDITOR'S CHOICE
HRM Automatic A3 DTG Printing Machine
Print technology: Inkjet
Print Media: Glossy Photo paper, Fabric
Flatbed type scanner bed
Printing size: 329*500mm
Connectivity: USB, Compatible with PC
PREMIUM PICK
Refretonic Digital Textile Printer MT-TA3
Print technology: Dye Sublimation
Print Media: Fabric
Scanner type: Sheetfed
High resolution up to 2880dpi
Connectivity: USB 2.0, Recommend for Office
BUDGET PICK
HRM A4 DTG Printer T-Shirt Printing Machine
Print Size: 210*300mm
Print Media: Fabric
Max resolution: 5760*1440dpi
Connectivity: USB 2.0, Recommend for t-shirt
Use: T-shirt printer
---
Best Entry-Level DTG Print Machines Reviews – Top 5 Models  
If you want to create awesome custom gear quickly and without compromising quality, you must choose the right direct-to-garment printer for your business. In this article, we will explore some of the pros and cons of popular direct to garment printers for beginners.
I would recommend looking at five different direct-to-garment printer reviews before starting up your own business. This will help you get an idea of what kind of machine is right for you and what features you should look for.
Specifications
Connectivity: USB
Compatibility: PC
Printing Media: Glossy photo paper
OS: Windows XP
Paper Size: A3
This hoodie/t-shirt printing machine has been upgraded to handle fabric or cotton, onesies and t-shirts. Now you can use this automatic machine to create some really awesome patterns. We guarantee that the machine will produce high-quality goods and will satisfy even the most discerning customers out there.
The amazing feature of the automatic A3 DTG Printer is its user-friendly interface. You'll never have to worry about a faulty or complicated computer program getting in the way of what you need it to do – that's because this particular product is incredibly easy to use. You must have to follow the instruction given on the screen and press some buttons and adjust your printer settings accordingly and you're good to go!
This printer is only compatible with PC operating systems. The printer's manufacturer provides download links from their own website and also supports software that works with both Mac and Windows computers. The great part of this good printer is that you get to enjoy the convenience of the built-in self-cleaning filter. It's designed to catch dirt particles automatically, so what you end up with is a smooth-running device at all times.
You might find printing canvas shoes particularly challenging because the material needs to be stretched out before it can be printed onto. But if you have a lot of experience with DTG machines, that shouldn't be an issue.
Pros
Print compatibility over the thick surface
Ease of printing on various fabric types
Having self-cleaning technology
Cons
Printing is quite difficult on shoes
Auto A3 is the best DTG Printer for t-shirts in terms of sales. It is quite impressive that this machine can also print thick materials and multiple kinds of fabric such as leather, cotton, linen, denim, and much more. Plus, it comes with a powerful motor, so you're sure it will run smoothly at all times. There is no doubt to say that this is cost effective DTG printer.
Product Queries
How long does it take to print one shirt?
You can expect to wait anywhere from 2 to 5 minutes to print an image depending on the size of your image and the speed of your network.
Is the ink fast to run out? What is the cost of the ink?
There are usually 90 pieces of A4 size images that can be printed with 100ml. It is best to buy DuPont textile ink that can be purchased locally. Or you can buy it on Amazon: https://amzn.to/3y4LXkt
Is it possible to print on shirt sleeves and is there an attachment for this?
When you print on the garment or on the sleeve, all you need to do is attach the garment to the tray and adjust the picture position. Basically, the printing position has to be adjusted.
Specifications
Connectivity: USB
Compatibility: PC
Printing Media: Fabric
Resolution: 5760x1440DPI
OS: Windows XP
Paper Size: A4
Voltage: 100 – 240 v
The best DTG printer for startup businesses – being one of our most recommended brands overall – is the HRM DTG A4 printer. This model offers many advanced features that make printing documents high-quality easy. HRM A4 DTG Printer will produce terrific print quality at an average speed of 12 prints per minute. It is excellent for printing on knitwear and makes an outstanding return for its price in our market survey.
If you are wondering about a printer that will allow you to print documents as well as designs – we've got good news! This model comes complete with free software called AcroRip 9.0! With this software, you can take scanned images or files and turn them into PDFs that are incredibly easy to share. The software is compatible with Windows and can use with PCs, something many other manufacturers don't seem to take into consideration.
Great news! You can now create outstanding digital images on a DTG printer thanks to its high-resolution technology and vibrant colors that look amazing even after you wash your t-shirt or throw it into the dryer. The machine has a 5760 x 1440 dpi resolution, which ensures your printouts are crisp and clear.
In general, the A4 DTG Printer is designed for home users who want to print items for fun for their friends, family, or small offices. The DTG printer intends to be used by individual consumers within the home. Though it is not recommended for commercial printing, this device can print a broad range of things, including t-shirts, socks, bodysuits, bags, and other items crafted from various fabrics.
Pros
Free Software for printing
Get advantage of high resolution
Compatibility over OS(Windows 7,8,9,10)
Good Printing Speed
Suitable for thinner material
Cons
Not fit for thicker material
Not for commercial
A DTG printer from HRM is a cost-effective option for printing your own shirts, bags, and many other accessories. With the A4 flatbed DTG printer price under $5000, you can print anything from plain white apparel to customized photo tees with high quality and vibrant results.
Product Queries
Is this printer automatic?
There is no automatic continuous printing function in A4 printers, and you need to adjust the height manually.
Is the software compatible with my Apple computer?
The software of this printer is compatible with the computer operating Windows system.
How big can this DTG printer machine print?
The maximum print size if this printer is 210*300mm.
Specifications
Connectivity: USB
Compatibility: PC
Printing Media: Fabric
Printing Size: 210 x 300mm
OS: Windows 7/10
Paper Size: A4
The best inkjet DTG t-shirt printers of 2023 come packed with many impressive features, including a built-in auto-cleaner to ensure easy and hassle-free maintenance every time you use it! Unlike other brands that require you to remove excess ink manually, these printers do all the work for you by cleaning themselves automatically.
This device is compatible with both Windows and Mac operating systems. This printer's other outstanding features include a professional LCD screen, supportive warranties, and backward compatibility to ensure your print quality does not suffer.
The RIP 9.03 free software designs to print through the DTG process using multiple colors on a single piece of fabric in one pass. If you have products that require several different designs or patterns, whether for branding or cushioning, the DTG printer offers an affordable way.
One of the benefits of this DTG t-shirt printing machine is that it can be adjusted to print on fabric up to 210 x 300 mm. If you want to print larger sizes, however, there are a few settings you'll have to adjust. An excellent working PC is required to make your Windows operating system efficient. If you have this kind of PC, then go ahead and purchase this printer to use it for your best DTG services.
Set up can be done in as little as 5 minutes. You'll want to take it out of the box and place it on a table or floor-stand designed to support its weight. Determine the best location for set up, somewhere where you won't get any obstruction or interference with the signal; plug it into an electrical outlet and connect it to your computer via USB cable.
Pros
Good size adjustability options
Setup is easy
User-friendly
Low maintenance because of auto cleaner
Best technical supporting team
Cons
Support thin fabrics
The printer does not work if the weight of fabrics exceed the printer's 50% weight
CxB A4 DTG printer has a user-friendly design, making it easy to operate. In fact, when you purchase this DTG printer, you'll receive 24/7 customer service. It will be invaluable in resolving any issues that might arise while using it.
Specifications
Connectivity: USB
Compatibility: PC
Printing Media: Fabric
Resolution: Up to 2880 dpi
OS: Windows XP
Paper Size: A4
If you are wondering for a cost-effective DTG digital printer that can handle bulk orders of various fabrics, then this is what you need. The great thing about this DTG device is that it offers practically all the features any advanced user would want but at a more affordable price.
We know! It is a great combination because most DTG printers are only capable of handling simple tasks and thus do not represent good value for money, allowing them to be bought by consumers who wish to start small with their business.
As such, whether you're looking to start up your own t-shirt printing business or perhaps simply just get some ID badges made, then look no further than this top quality and easy-to-use device!
Similar to how this DTG t-shirt printing machine is advanced and comes with many features, it's still very easy to use. Just plug in through a USB port in your computer, then follow the instructions provided by the manufacturer.
This printer is compatible with most fabric types, including cotton, polyester, nylon, etc. With this feature, you can choose between using special ink that is heat-fused with the image onto the shirt or ink that will only cover the less porous areas of the shirt like it would on leather.
This DTG t-shirt printer comes equipped with a 2880dpi resolution, allowing you to enjoy prints of the best quality. Thanks to preloaded software, you can ensure that the process is as smooth and simple as possible.
Pros
Awesome build quality
Best for t-shirt printing at smallscale
Don't need of printing plate
Compatibility over many fabric types
Affordable, efficient, and easy to use, this printer delivers high-quality results – ideal for in-house projects. It comes loaded with advanced features – but is also simple enough to be used by beginners too!
Specifications
Connectivity: USB
Compatibility: PC
Printing Media: Fabric
Resolution: 5760 x 2880 dpi
Print Size: 329 x 500 mm
OS: Windows 7 / 10
Paper Size: A3
If you want to print custom t-shirts effortlessly, choose an automatic A3 DTG digital t-shirt printer. This innovative device is ideal for printing a diverse selection of media types, including hoodies, pants, bags, socks, T-shirts, and printing other clothing items like sweatshirts or jeans with specific details to ensure the quality of the printed piece!
The device allows you to get your print jobs done pretty quickly. One thing that makes the printing process easy is adjusting the output tray similarly to an ordinary flatbed scanner. All you have to do is push it down to position your media and then press a couple of buttons.
The great thing about the A3 DTG printer is that it's really easy to set up! Firstly you need to connect your printer to the computer using a USB cable. Then install the driver software provided on either a CD or on our website, and also install any required device software from the PC manufacturer such as cartridges and ink/toner so that you can see your first printed image in only minutes!
Our testing has proven that it produces quality work but can't print on polyester. This is not a deal-breaker in any way, and we encourage anyone who wants a reliable printing device to consider purchasing this item.
Pros
Handling is easy
Multi-functional
Best printing quality
Cons
Not for polyester
Little bit pricey
This wireless printer is known for its excellent printing resolution of 5760x2880dpi. It means that you can set the device to print clear and beautiful images on several fabric types. Furthermore, this entry level DTG printer unit is one of the first to work with flatbed printing.
Top 10 Industrial Level DTG Printers with Price
M & R Maverick | Approx. $70,000 and onwards
Epson SureColor F3070 | Approx. $49,995 and onwards
RICOH Ri 6000 | Approx. $30,000 and onwards
Brother GTX Pro Direct to Garment | Approx. $28,999 and onwards
Direct to Garment TG M6 Industrial DTG Printer | Approx. $17,995 and onwards
Aeoon Flatbed DTG Printer | Approx. $39,995 and onwards
FreeJet 700TX DTG Printer | Approx. $19,995 and onwards
NeoFlex 800 DTG printer | Approx. $17,995 and onwards
Azon Tex Pro DTG printer | Approx. $15,000 and onwards
Summit RT Direct to Garment Printer | Approx. $15,000 and onwards
---
How to Choose the Best DTG Printers – A Complete Buying Guide
Searching for the best DTG machine may seem like an arduous process. There are hundreds of options available, and all of them seem somewhat similar at first glance. However, there are some features that you need to consider when purchasing to get the most out of your DTG printer decision. Moreover, people also use sublimation printers for printing t-shirts.
In this section, we'll look at the factors that make one DTG option better than the other- so you can make an educated choice when buying your own DTG Printer for home use or business.
Budget
Purpose
Size
Speed
Build Quality
Warranty
Read: HRM Automatic A3 Size DTG Printer Review: The Future of Printing
1. Budget
When purchasing a DTG printer, you need to make sure you've established the budget first. How much money do you want to spend on acquiring the device? If you're not willing to spend more than two thousand dollars, then perhaps it would be best for your business if you opt into getting one that is cheaper initially, even though it might not function exactly how you expected it to.
Alternatively, if spending three or even five thousand dollars isn't a big deal for your company, and rather something that can help propel business growth in the future, maybe purchasing an expensive model would be the better option despite its higher running costs.
2. Purpose
When finding a DTG printer, it is important to know what kind of work you plan on doing. For example, if you are looking to print T-shirts or fabric, you should be sure that the machine offers those types of materials. There are many kinds out there, and they all have their own subscriptions, so you must choose what's right for your business. Other models offer various materials, so it would be good to look into more than one before purchasing.
3. Size
Dimensions of the intended printer you'll be using, as this will determine exactly how broad or narrow your print bed/canvas can be. Many DTG printers cover one specific area of printing, but a few have been designed to cover a slightly larger area as well if you need help with large projects.
4. Speed
Another important element that's just as important as the price is how quickly the printer prints. When comparing models, you should ensure that you purchase a model with a high-speed printing ability because it will cut down the amount of time spent waiting. In addition, this feature is particularly vital when completing large projects since it can cut down on the time required to come up with a finished product.
5. Build Quality
When you are investing in something that needs a big amount of money, it is your responsibility to check the build quality of your product. Also, make sure that the manufacturer facilitates you in terms of Warranty and Customer Service.
Many brands selling DTG Printers facilitate their customers with additional tools. These features allow you not to buy these products separately, which ultimately saves time and energy to perform hassle-free tasks.
Some DTG Printers Maintenance Tips
1. Environment Suitability for printing
To keep your printer operating properly, you need to provide it with an environment to work in where there's adequate humidity and heat. On the other hand, dust should be kept at a minimum to interfere with one's overall printing process. Therefore, it's wise not to allow the printer to operate in a location that experiences a regular change in temperature or humidity levels, like your bedroom, for example!
2. Nozzle Maintainance
It's very important to check the print head every day to verify that it is free of any obstructions because when there are paper jams or dust and lint on the nozzle, your printing business will not be as smooth. But if you notice that a nozzle has become jammed permanently over time, i.e., if some of the nozzles won't move up or down anymore, you should call for a tech immediately to avoid costly damages!
3. Ink Flow
If you have an agitator in your printer, it can be helpful to shake the toner cartridge every so often. An agitator can help prevent the toner from settling to the bottom of the container, where it may not reach as easily. Toner could settle over time.
If your printer has no agitator in place, then you may want to let the toner cartridge sit upright overnight after installing it to ensure that all of the ink reaches each part of the printout. It will help you to shake or stir your printer's cartridges before installation. This will help distribute both color and black-and-white toners evenly throughout the spindle before installing them into your machine.
4. Clean Capping Station
The capping station applies a vacuum to the nozzles, drawing ink into them. This action prevents dried ink from clogging the nozzles, so the cap should be cleaned professionally or with demineralized water if cleaning is done manually.
---
Frequently Asked Questions (FAQ's)
Is DTG business profitable?
DTG printing can net you some serious cost-saving for your business. The average price for a customized t-shirt is $20-$25, but designing and producing a single t-shirt using DTG only costs $1-$3 on average.
Do you need a pretreatment machine for DTG printing?
You're correct! You must apply a pretreatment solution to every dark garment you're going to DTG print on. If your job consists mainly of white ink, you'll need to pretreat colored shirts. Likewise, if your jobs consist mainly of using colored ink, your white shirts will need the treatment.
What are the maintenance procedures for DTG Printers?
Usually, the routine of an attention-seeking printer is to alert someone about his schedule for the day. Usually, he'll shake any remaining ink from his tank, turn on his machine with his noisy copy head to commence a nozzle check, and prime his lower tank with water along with a standard cycle before proceeding to make numerous copies of any available scrap or unwanted materials lying around in close proximity.
Can a DTG printer print on hoodies?
Absolutely. A DTG printer can print on thick materials such as hoodies and pants, but the best idea is to review the item ahead of buying it just to make sure that's what you want!
What fabric can be used in DTG printing?
DTG printing is best used on cotton, combed cotton & linen fabrics, but it also works with lighter colored polyesters.
Final Verdict
When starting up a business, it's easy to get carried away with all the different suppliers out there clamoring for your attention. The best DTG t-shirt printer will help you create custom designs. These printers also offer precision, reliability, and efficiency, making them so popular today.
After research, the Automatic A3 DTG Printer falls in the best DTG printers for the small business category. But let us be clear, we won't waste your time, and these are quality products we've handpicked especially for you based on our years of expertise.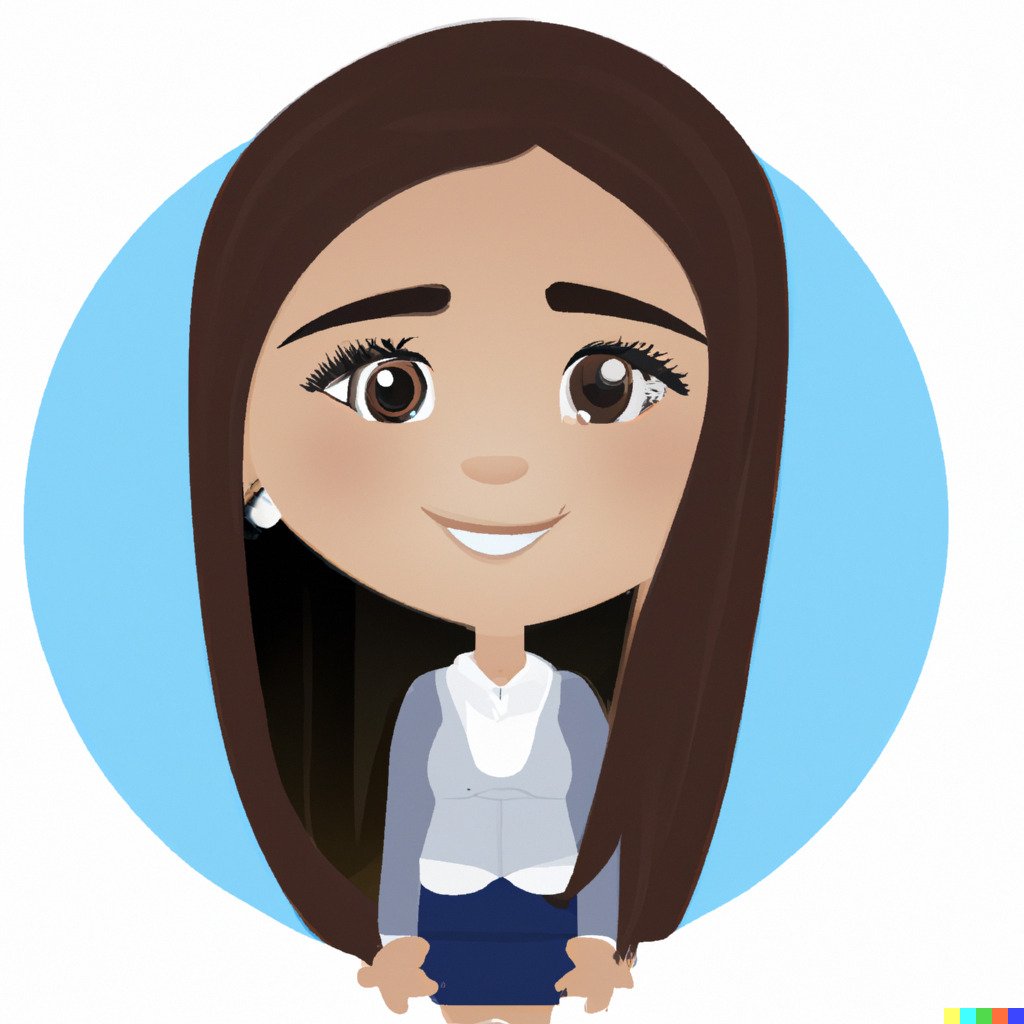 Selena Richard
Selena Richard is a tech blogger and entrepreneur who is passionate about new technologies. She has a keen interest in 3D printing and sublimation printers, which she uses to design crafts and solve problems for small business owners.

Selena provides simple and effective solutions for small business growth. With a team of expert members, she targets the needs of small business owners and takes pride in her work.