The Top 8 Best Wide Format Sublimation Printers For You!
Choosing the right wide sublimation printer is a crucial step in printing. Companies are always searching for ways to cut expenses, but sometimes it's not worth skimping on quality to save a few dollars on ink or paper. The outstanding quality and low cost of wide-format printers make them perfect for professional use. If you're in the market for a new printer, give these wide sublimation printers some serious thought.
We typically examined a dozen different models for the best wide format printers for sublimation printing. We spent a lot of time putting them through their tests on different projects to determine which ones came the closest to matching the quality of the best. This piece presents the study's findings. You'll find in-depth evaluations of the best wide-format sublimation printers available today.
8 Best Reviewed Wide Format Sublimation Printers 2022
1. Epson WF-7210 | Best Reviewed Sublimation Printer
Specifications
Connectivity: Wi-Fi
Printing Technology: Inkjet
Recommended Uses: Office, Home
Maximum Color Printing Speed: 10 ppm
Maximum Monochrome Printing Speed: 18 ppm
You need to choose a quick and dependable printer that can cater to your specific needs and specifications if you want to make high-quality wide-format prints. The WorkForce WF-7210 is a multifunction printer that can print on sizes up to 13 by 19 inches in size and has the added benefit of being able to take up less room in your office thanks to its front-feeding paper tray.
The WF-7210 also comes equipped with PrecisionCore technology, a printing system from the next generation that offers both fast speed and outstanding excellent printing of your images and graphics at a resolution of 4800 by 2400 dpi will ensure that they come out looking clear and crisp.
It also includes the ability to print from iOS and Android smartphones, an excellent capability. You can print from virtually anywhere with this wireless printer, and the generous 250-sheet input tray means you won't have to keep stopping to reload paper.
If you're in the market for a gorgeous device that can handle work and pleasure, the Epson WorkForce 7210 sublimation printer is a great option. Ultimately, our team found outstanding printing and all the characteristics that fulfill our office requirements. I highly recommend this printer for on-time results for routine sublimation task printing jobs.
2. Epson SureColor P900 | Best Editor's Choice Wide Sublimation Printer
Specifications
Connectivity: Wi-Fi
Printing Technology: Inkjet
Recommended Uses: Office, Home
Maximum Color Printing Speed: 1 ppm
Maximum Monochrome Printing Speed: 1 ppm
Epson's SureColor P900 positions itself as a high-end, professional-quality wide sublimation printer. In addition, the Epson is easy to set up and use and places few constraints on the user in terms of print medium and size.
Prints from the SureColor P900 Printer are known for their remarkable speed, durability, and clarity thanks to the printer's use of New Micro Piezo AMC printhead technology, which employs 10 separate channels. However, you may only use Epson ink cartridges with this machine.
Therefore, this is what our team means when they state that this printing machine is remarkable compared to its competitors in terms of its ability to create high-quality pictures. It utilizes a brand-new driver technology known as carbon black. Consequently, this mode significantly enhances Dmax for maximum black densities on flat surfaces.
Additionally, this printer produces long-lasting prints. According to one of the experiments, c prints have a 200-year lifespan, while black-and-white prints likely have a 400-year lifespan. Printing on various professional-grade media is a breeze with the P900 Printer.  The maximum sheet capacity of the top tray is 30 sheets of paper, depending on their thickness.
The P-900 doesn't have a fine art tray because it can handle all types of paper in its single top load tray. Text documents can be scanned without problems using the P-900's default resolution of 5760 x 1440 DPI.
Epson's SureColor P900 Sublimation Printer is one of the most cost-effective wide-format sublimation printers available, both in terms of its initial purchase price and ongoing operational expenses. Despite this, it is possible to obtain high-quality results while remaining within an acceptable range.
Specifications
Connectivity: Wi-Fi, USB
Printing Technology: Inkjet
Recommended Uses: Office
Maximum Color Printing Speed: 6 ppm
Maximum Monochrome Printing Speed: 6 ppm
You will have the power to copy, scan, and do technical and straightforward drawings and share your pans and renderings with this elegant wireless printer that features a 24″ integral scanner for CAD, engineering, architecture, and corporate graphics.
Due to its convenient size and high-quality construction, it is an excellent complement to any size of business. It is especially well-suited to architecture, engineering, graphic design, and building experts who operate from home or in a tiny office.
Outstanding clarity, dazzling colors, and sharp lines on smudge- and water-resistant, durable, instant-dry prints are provided by the Epson MicroTFP PrecisionCore printhead technology and all-pigment-based-quality archival UltraChrome XD2 inks. The SureColor T3170 sublimation printer provides the remarkable consistency you want with print resolutions of up to 24,000 dpi for precise drawings and annotations.
In addition to the advantages above, this Epson SureColor sublimation printer boasts impressive speed when printing, copying, and enlarging documents for you, your staff, your vendors, and your lead generation efforts.
In as little as a quarter of a minute, the T3170M printer can create a print that is A1D in size. The auto-sheet feeder can handle paper sizes up to 11 by 17 inches, and the machine can handle rolls as big as 24 inches.
In the modern architectural office, renderings and blueprints can be printed without leaving the desk. Finished, full-size mockups can be quickly printed and delivered to clients by today's graphic designers. Engineers and other construction professionals can use the sleek, portable printer to make technical prints on-site or in a mobile trailer.
Specifications
Connectivity: Wi-Fi
Printing Technology: Inkjet
Recommended Uses: Office, Home
Maximum Color Printing Speed: 9 ppm
Maximum Monochrome Printing Speed: 17 ppm
Epson's EcoTank 15000 is a dependable printer that can meet any of your organization's printing requirements. You might save up to 90 percent on the cost of ink by using replacement ink bottles, which are relatively inexpensive, and you could print for up to two years without changing your cartridges.
In addition, the paper capacity of 250 sheets guarantees that you will never be without paper at an inopportune moment when you require it the most. In addition, you can complete your work in a timely and productive manner using the auto 2-sided printing feature.
The high-yield ink bottles with the wide format ET-15000 provide a cheap cost per page, and you'll never have to worry about replacing cartridges.
You can have your job done exactly how you want it to be done because there are many other ways to print, like printing on both sides of the page.
You will be able to spend more time generating high-quality products and less time and energy sitting for them to finish, thanks to print rates of up to 17 pages per minute (ppm).
Epson ET-15000 users benefit from a reduced cost per page and the elimination of cartridge replacements. There will never be a time when you run out of paper because of the massive storage capacity. There are a variety of printing options available, so you may get your job done just how you want it to. Give it a go, and I guarantee you won't be let down.
5. Epson ET-8550 | Best Economic Choice Wide Sublimation Printer
Specifications
Connectivity: USB
Printing Technology: Inkjet
Recommended Uses: Office, Home
Maximum Color Printing Speed: 12 ppm
Maximum Monochrome Printing Speed: 16 ppm
The Epson ET-8550 is a superb large format printer that does not require the usage of cartridges to produce printing of lab-quality results. Such refinements make it an excellent choice for everybody, from casual users to business executives.
In addition, because it is compatible with such a wide variety of media types, you will be capable of printing everything you require, whenever you require it, regardless of the type of media. The best part is that the ET-8550 is relatively economical, so you can quickly save significant money when printing photos.
Get professional-looking printouts without having to spend a lot of money on cartridges. Because it does not require using cartridges in printing, you can print anything you need, when you want, using a wide variety of different types of supported media.
Users concerned about their financial situation will find that the Epson EcoTank ET-8550 wide printer for sublimation is quite reasonably priced, making it an excellent option. Because the ET-8550 is so intuitive to operate, you won't waste time getting started with it.
If you're looking for a way to cut expenditures on photo printing without sacrificing quality, look no further than the Epson ET-8550. With a wide variety of supported media types, you can print whatever, anytime you need to, without worrying about running out of ink. As an added bonus, the ET-8550 requires little to no training before it can be put to work.
6. Epson WF-7720 | Best Professional Choice Sublimation Printer
Specifications
Connectivity: Wi-Fi
Printing Technology: Inkjet
Recommended Uses: Office
Maximum Color Printing Speed: 13 ppm
Maximum Monochrome Printing Speed: 18 ppm
The fact that this sublimation machine consumes up to 80% less power than others of its kind makes it a more financially sensible choice for high-volume printing. So, its capacity of 500 sheets and two trays makes it simple to manage huge print projects.
Moreover, because it is capable of wireless networking, you can print nearly anywhere within your house or workplace due to this technology. In case all of that wasn't enough, the Work Force 7720 also includes an automatic document feeder that can hold up to 35 pages for convenient scanning.
This wide sublimation printer uses recyclable packaging and includes an energy-saving technology that regulates the brightness of the printing machine display based on the amount of time left. It can also shut down automatically if not used for prolonged periods.
This Epson large format printer is hard to beat when it comes to cost savings and reduced environmental impact. Scanning multiple pages is a breeze with the 35-page automatic document feeder, allowing you to get a lot done in a month.
Specifications
Connectivity: Wi-Fi
Printing Technology: Inkjet
Recommended Uses: Office, Home
Maximum Color Printing Speed: 12 ppm
Maximum Monochrome Printing Speed: 25 ppm
Using the Epson WF 7820, you can get printouts that are both detailed and quick to dry. This printer is ideal for high-volume print jobs in fast-paced work environments. This printer protects your sensitive information as you print by preventing unwanted access to it with its streamlined scanning and robust security features. It's simple to implement and begin going with straight away.
The Epson WF 7820 can reliably print many pages in a short amount of time thanks to its high output for black ink cartridges and its highest monthly printing rate of 30,000 prints. Its sturdy construction shields the printer from dust, sunlight, and everyday wear and tear.
The WF 7820 has a built-in flatbed scanner that can upload scans to your local network or the cloud. With its automatic document feeder, you may scan multiple pages without manually doing so, and it can scan on both sides of a page. You may easily and quickly begin.
This printer's Wi-Fi, USB, and Ethernet connections are simple. The print head in the WF 7820 is built in, so you only need to replace it when it needs to be and not worry about switching out individual colors.
If your company has to print many copies rapidly, the WorkForce - WF 7820 is a wonderful option. This high-volume printer is ideal for secure, high-traffic offices thanks to its integrated scanning and advanced security measures.
8. Epson WorkForce 1100 | Best Eco-Friendly Wide Sublimation Printer
Specifications
Connectivity: USB
Printing Technology: Inkjet
Recommended Uses: Office, Home
Maximum Color Printing Speed: 5.5 ppm
Maximum Monochrome Printing Speed: 13 ppm
Printing images isn't the only thing that wide-format printers excel at. They can create lovely billboards, posters, and massive prints that do an excellent job of capturing the magnitude of your goods.
Epson provides a product line that is ideal for online businesses. The WorkForce WF-1100 is a printer designed for professionals with sharp images and impressive print speed. It provides separate ink cartridges and utilizes the MicroPiezo (print head technology), which contributes to the assurance of detection and location for each print.
Therefore, whether you're printing sublimation designs in form of images or posters, the WF-1100 printers will assist in making your products appear as good as possible.
Not only is it capable of printing swiftly and simply, but it also has a high paper capacity, which enables you to print more essential papers or numerous copies of the identical page. The WF – 1100 is a high-speed printer that can handle large volumes of print work and creates prints with vivid colors and fine detail.
The new Micro Piezo print head and additional eco-friendly features hooked our testing team on Epson's WorkForce 1100 printer. Even more, it's made to print gorgeous documents and turn in polished output without losing efficiency or value.
---
Best Wide Sublimation Printer Buyer's Guide 2022
Consider several considerations before settling on a wide format printer for your sublimation printing business. Make sure the printer can handle your needs before continuing. After that, check to see if it is suitable for your current computer setup. The printer's paper requirements and the types of materials it may accept are other essential considerations. Make sure you check:
1. Print Size
8.5 inches by 11 inches is the typical paper size. There are instances when printing on a larger size, like a 13 x 19-inch sheet, is preferred. Simply adjust your printer settings as you would if you were printing on standard letter-size paper.
In order to have a meaningful discussion regarding current printing trends, it is necessary to examine developments in the field of wide format print. It's easy to make prints that look great on any surface, despite the common misconception that this method is only helpful for banners and posters. These printers are available in a wide range of sizes, from desktop versions to those designed specifically for high-throughput businesses.
2. Quality
Wide-format in the t-shirt printing industry, where wide format Dye-sublimation is commonly used, printers play a crucial role. Choose a printer that can produce high-quality prints as much as you care about its features. Although numerous printing devices exist, not all produce equally high-quality prints. Before settling on a choice once and for all, it is essential to consider the many forms of printing your company requires.
3. Speed
The time required for a single page to be printed by a printer is referred to as its printing speed. In an office setting, the word is typically used when contrasting several printer models. The printing speed depends on several factors, including document type and quality.
4. Cost
Should you invest in a new high-quality sublimation printer for huge formats? Which do you prioritize more: making a smart investment or fast money?
The priciest printer is a broad sublimation printer, which can run between $300 and $1,500. Chemical ink is vaporized in these printers before being deposited on paper under heat and pressure. Their durability and high standard of quality make them perfect for use in business.
Frequently Asked Questions (FAQs)
Final Thoughts
It's clear that wide format sublimation printers have the potential to be a very useful asset for commercial use. Because of their outstanding print quality, ease of use, and potential cost savings, they are a wise investment. Investing in a wide sublimation printer is the best option if you need a device that can print multiple pages in a short amount of time by not compromising the quality.
Hopefully, this article will help you finalize your dream printer that suits your work requirement. Still, you are wondering about the best of 3 options for ease in making the final decision? Don't worry; here is the list:
Happy printing!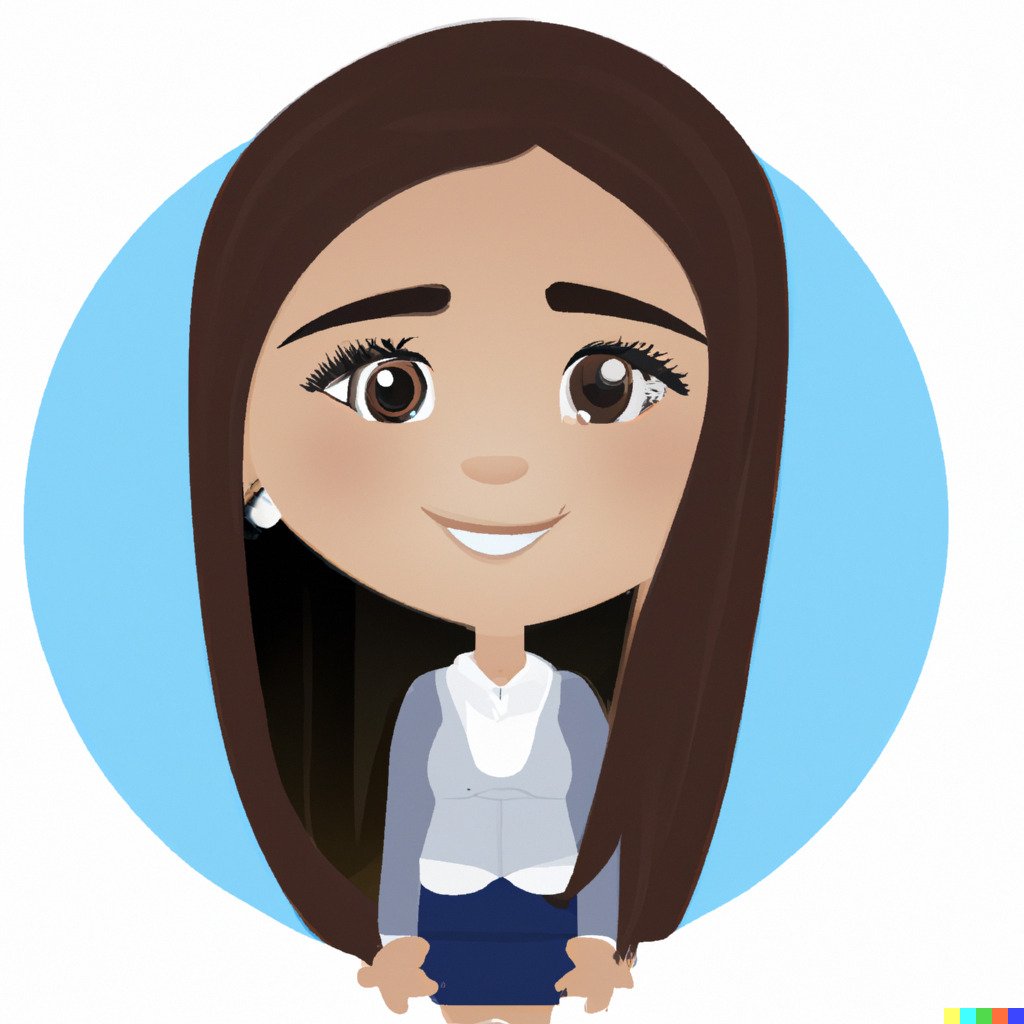 Selena Richard
Selena Richard is a tech blogger and entrepreneur who is passionate about new technologies. She has a keen interest in 3D printing and sublimation printers, which she uses to design crafts and solve problems for small business owners.

Selena provides simple and effective solutions for small business growth. With a team of expert members, she targets the needs of small business owners and takes pride in her work.