Free Sublimation Designs | Find Out Best Places For Great Designs
We are here to guide you to the best places where you can find great sublimation designs just for free! So if you are interested in sublimation technology as a hobby or business but can't find good sublimation designs, you have landed at the right place. Download free sublimation print files for your best sublimation printer without a watermark.
You will find clipart, templates, logos, backgrounds, shapes, text arts, word clouds, etc. There are multiple file formats available to download images in formats such as PNG, SVG, JPG, PDF, and more. Moreover, you can easily print wonderful free sublimation designs even if you don't have good knowledge about Coreldraw, Silhouette Studio, or Adobe Photoshop.
You can also use a simple image editor to access these websites once you download the image files. However, you can easily print them with no copyright issues. They are all open-source images, so you can get them free. So come on! Have a look at the free download sources of sublimation designs.
High Resolutions Free Sublimation Design Sources
This article explains how to find free SVG and PNG sublimation designs. Below is a list of websites where you can find free sublimation designs with commercial License downloads. You will easily get sublimation free designs for t-shirts, mugs, tumblers, mats, etc. There are also designs according to the festival.
Read: Best Epson Printer for Sublimation – Top Picks, Reviews & Rating
1. FreeSvgDesigns | High Resolution Free Sublimation Designs
There are over a thousand free sublimation images available at FreeSvgDesigns. The free sublimation files are available in PNG formats (300 dpi) and SVG, DXF, and EPS files compatible with Cricut Design Space, Silhouette Designer Edition, Adobe Suite Inkscape, and Corel Draw.
There are more than 50 categories of designs that you can choose from. Whether you're looking for St Patrick's Day designs, Christmas or Santa designs, Halloween designs, Thanksgiving designs, Valentine's Day designs, inspirational designs, monograms, or any other design, thousands are available here. Right here, you'll find everything you need.
You can sublimate on many items using our high-resolution designs, such as t-shirts, wood, mugs, koozies, acrylic, tile, and glass.
2. IllustratorGuru | Free Sublimation Designs
When you run a custom printing business, you're always trying to come up with creative ways to engage your customers. If you have trouble finding a product design studio that can create artwork for you, IllustratorGuru is your best free alternative.
You have to lay out the stakes of your presentation for your audience. There is no good way to differentiate yourself from the competition than by offering professional clipart, SVG designs, digital cut, and sublimation files sold by IllustratorGuru for $0.00 each.
There are over thirty categories of artwork available to you so that you can choose from t-shirts, mugs, wine glasses, and even baseball t-shirts with baseball, football, flowers, Halloween, and artwork from many other genres. They show that you enjoy interacting with professionals and can do the extra mile.
3. TheHungryJPEG | Free Graphic Design Resources
Looking for high quality, free sublimation designs? Then look no further than TheHungryJPEG! With a wide variety of designs to choose from, you're sure to find the perfect design for your next project!
TheHungryJPEG offers a huge selection of free designs! Whether you're looking for a specific design or just want to browse, you're sure to find something you love!
So what are you waiting for? Check out TheHungryJPEG today and start saving on high quality sublimation designs!
4. FreeSvg | Free SVG Vector Files
If you would like to use sublimation printing to fill an order, FreeSvg is also a free artwork resource that you can use. You can easily download and utilize unlimited SVG vector graphics from this website when your clients need you to design a mug or a t-shirt for them.
All your needs will be met. You can easily get all the latest designs like Coronavirus, Lockdown, Cricut SVG, Bunny, Easter, and SVG cut files. Every month, it publishes more than 1000 sublimation graphics to ensure that the graphics cater to the market's current needs.
The CC0 license would be more attractive if it applied to all graphic formats that used vector images? Throughout the past and into the future, it weaves all the rights related to copyright into one. You need to take practical steps to multiply your sales power.
5. SvgStop | Cutable, Printable Designs
Finding free sublimation designs is so easy because this one also gives you mind-blowing designs with a simple click and download. There are a lot of SVG freebies available at SvgStop, one of the best resources. When you are short on time, money, and workforce, it will solve some of the urgent problems related to sublimation printing.
Make any design more professional using clipart, freebies, and cut files of SVG, PNG, DXF, and EPS formats at $0.00. Make sure you must know your target market. Who, what, and how are businesses, organizations, and individuals looking for this? You will get graphics, quotes, numbers, alphabets, visual and floral arts on the projected surfaces, whether you want to sublimation on wood, tumblers, t-shirts, mugs, glass, or any ceramic tiles.
Customers want creative ideas that make them think. Your exemplary printing abilities and intriguing designs drive the products and services that end consumers want.
6. DesignBundles | Free Clipart, Vectors, Illustrations, Embroidery Designs
It is likely that you now have an overall understanding of how your printing business can benefit from free sublimation designs. Let's dive into the details once your eyes have been peeled off.
Get free graphic packs, illustrations, icons, templates, backgrounds, textures, and seasonal cut files with Design Bundles. You can also customize your marketing materials for maximum performance.
Load up a free design using your software, print it on your transfer paper, and heat press it by heat press machine. The kit includes png files for t-shirts, mugs, tumblers, signage, key chains, tags, and calligraphy. Therefore, your audience is now quite ready to hear what you have to say.
Top websites list to Get Sublimation Designs for Free
Whether you're looking for a simple design or something more elaborate, we've got you covered.Here are some other websites list.
So what are you waiting for? Get started today and download some free sublimation designs from these sites!
DesignBundles.net
FreeVectors.net
Vexels.com
Freepik.com
Canva.com
CreativeMarket.com
Pikwizard.com
Unsplash.com
Pexels.com
Shutterstock.com
123RF.com
Depositphotos.com
iStockphoto.com
Gettyimages.com
Vectorstock.com
Freepixels.com
Freeimages.com
Publicdomainvectors.org
Cgtrader.com
Turbosquid.com
3dexport.com
Yeggi.com
Formidables.co
Dribbble.com
Behance.net
UpLabs.com
ZippiGraphics Etsy Store
TheHungryJPEG.com
CreativeFabrica.com
SublimationKits.net
Conclusion
Keep remembering! Whenever you want to start printing, you must know your targeted customer and what you want to deliver. Our recommendations above are more efficient if you're looking to get started quickly without investing any money.
There are many other free SVG image sites other than those mentioned above sites. But we will recommend you the top sites where you get the great data absolutely free. As a result, I believe you will be able to gain insights regarding sublimation designs using free designs.
Frequently Asked Questions (FAQs)
Which sublimation design software is best?
The best software that you can use for sublimation design is Adobe Illustrator. I would say that it is basically an editing tool for vector graphics that is best suited for designing graphics, artwork, logos, etc., used for sublimation printing.
Which sublimation printer is the best budget-friendly option?
It is worth mentioning that Epson Ecotank 2720 costs $199. In consideration of its quality and price, this is a very economical way to buy a sublimation printer. The eco tanks are also very easy to use. All you need to do is fill them up with sublimation ink and print. You may have to piece prints together if you want bigger designs since the print size is limited to 8.5*14 and there is no borderless option.
Which shirts are best for sublimation?
The best sublimation t-shirts are Vapore Solar and Ultra Club 8422.
Where can I buy polyester t-shirts in bulk?
It is convenient and easy to buy bulk t-shirts from Rooter Sports International.
Why is the mug's color fading?
There are two causes for the gradual fading of color at one edge of the mug: perhaps uneven pressure is causing it, or the heat may not be reaching the edges. It would be best if you checked the temperature with a temperature gun. Alternatively, you can decrease the size of the picture.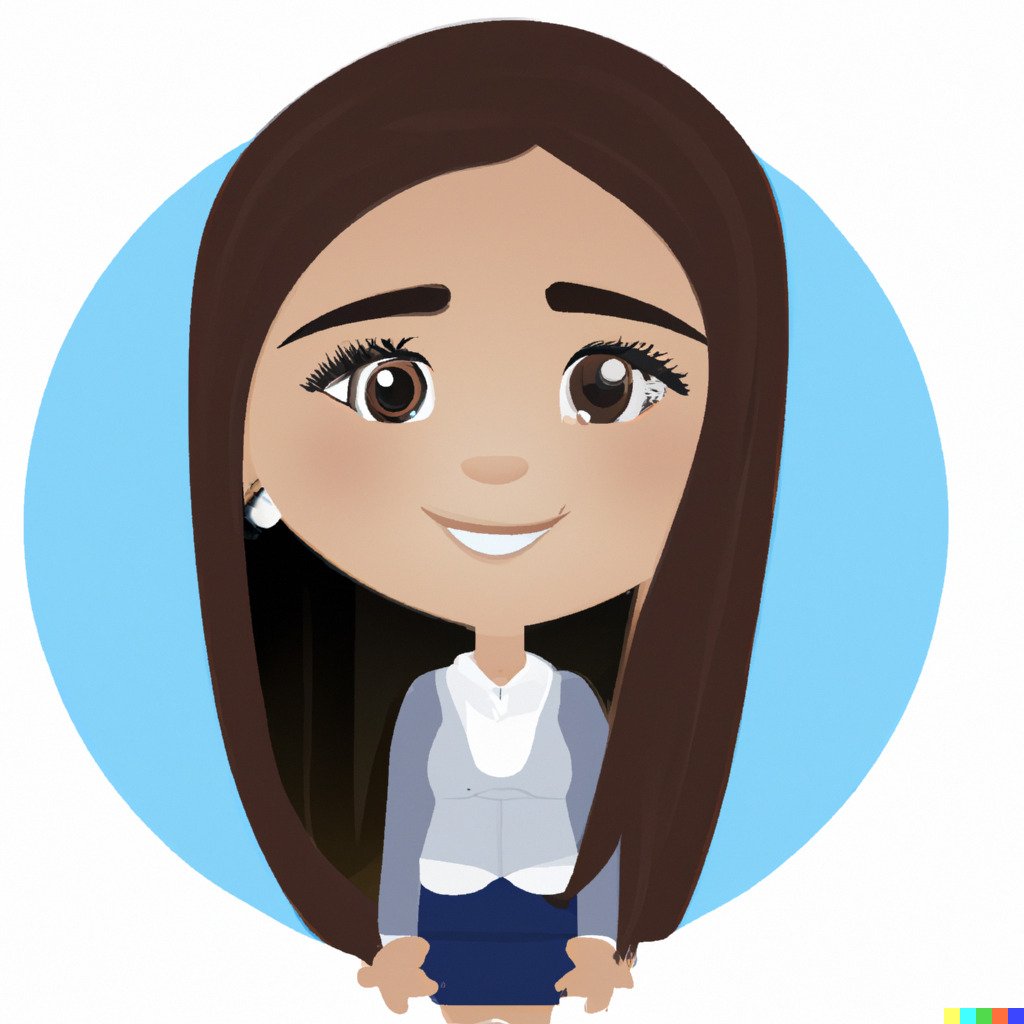 Selena Richard
Selena Richard is a tech blogger and entrepreneur who is passionate about new technologies. She has a keen interest in 3D printing and sublimation printers, which she uses to design crafts and solve problems for small business owners.

Selena provides simple and effective solutions for small business growth. With a team of expert members, she targets the needs of small business owners and takes pride in her work.