What Do You Need to Sublimate a Phone Case: Easy-to-do Steps
You carry your mobile phones everywhere; everyone likes having a unique and customized phone case. Sublimation on phone cases is becoming trendy; you can personalize your phone case with your favorite designs and prints.
You can gift these sublimated phone cases to your friends and family or start your own small business where you can buy transparent phone cases and sublimate different designs on your phone cases. Let's have a complete insight into how you can sublimate a phone case.
Read: How to Convert a Printer to Sublimation
What Do You Need to Sublimate a Phone Case?
Phone case printing takes place with the help of a heat press machine; a heat press machine is best for the exact sublimation of the design on the phone case. Along with a heat press machine, you also need design software; you can create this design yourself or copy it somewhere on the internet.
After creating the design, you will need a sublimation printer for phone cases to take a printout of your design and the sublimation ink that will sublimate your design. After creating the design and taking a printout, you will need sublimation phone case blanks to heat press the design.
Let us discuss each of these components that are essential for phone case sublimation in detail;
1. Phone Case Heat Press Machine
To start the process of sublimation on a phone case, you will need the heat press machine. The phone case blanks have a thin aluminum flat sheet that will act as a substrate with the heat press. Multiple heat press machines are available to sublimate mobile cases and other objects. Some of these heat presses include;
TUSY Heat press
This heat press is available in different sizes. Pro 5 is best known for phone case sublimation. There are many options for this heat press with different sizes available. You can decide after testing the heat press yourself.
Cricut Heat Presses
Cricut heat press is one of the best sellers in the market for sublimation not only on phone cases but on other objects such as bags, hats, cups, etc. A Cricut mini is also available for mini printing to make a Cricut phone case. The Cricut easypress phone case is famous, and everyone loves the uniqueness of the design.
Fancierstudio Heat Press
The fancier studio heat press prints out solid designs and is distributed evenly on the surface. This heat press is well-known in sublimation for its best temperature control powers.
3D Vacuum Heat Press
Many other heat presses available give out the best sublimation on phone cases. 3D vacuum heat press machines are best for 3D designs. For 3D sublimation, you need a flexible sublimation film that will help wrap tightly around the phone case before putting it under the heat press.
2. Sublimation Paper for Phone Cases
Along with a good heat press machine for phone case sublimation, we also need a sublimation paper for phone cases. A contemporary phone case consists of two things; one is a flat aluminum substrate, and the other thing is a good quality sublimation paper.
Sublimation on a phone case is like sublimating on an aluminum blank. Along with a good quality sublimation paper, you will also need a good sublimation ink, Cricut infusible ink. Some of the excellent quality sublimation papers include;
Stratford Brands Sublimation Paper
Stratford brands sublimation paper is an 8.5 x 11 inches sheet that significantly functions in sublimation socks, gaiters, face masks, watches, etc. It is compatible with the sublimation ink of the respective brand. You can use this paper with other brands, including Epson, HP, Canon, and Sawgrass. This sublimation paper helps in the sublimation of the phone case.
Stamp color Sublimation Paper Heat Transfer Paper
This sublimation paper works excellently with the sublimation ink and is compatible with different inkjet printers. It is easy to use and gives away single-sided print; the correct print side is white. It has a high transparent rate of 98%; there should be no fracturing or fading.
Hiipoo Sublimation Paper
Hiipoo sublimation paper is well-known for its instant dry rate and high transparent rate. The paper comes out of the printer completely dry and undertakes smooth printing without any gear prints. It is easy to use and can adjust the heat press setting to give the paper the required heat.
3. Sublimation Phone Case Design Software
There is different and unique design software available to design a perfect and innovative design for your sublimation on the mobile phone. Following is the list of software you can use for any design related to sublimation.
Adobe Illustrator.
CorelDraw.
Silhouette Studio.
Cricut Design Space Desktop.
Canva.
Affinity Photo.
Affinity Designer.
These are software helps you create your design and template. If you want to start your own business, you can do phone case sublimation by printing your client's picture on your phone case.
4. Sublimation Printer for Phone Cases
After creating a unique and innovative design with the help of design software, you now need a sublimation printer to take the sublimation printout. There is a significant difference between a sublimation printer and a regular printer.
One is the sublimation ink used in the sublimation printer, while in the inkjet printer, you use regular ink. There is also a sublimation resolution in different printers; a sublimation printer has 600 DPI resolution, while a regular printer has 300 DPI resolution.
Read: List of Epson Printers Convertible to Sublimation Printers
Regular sublimation printers except for 8.5 x 11 inches of paper, and you can use much larger paper sizes in a sublimation printer. Different printers in the market work for the sublimation of the phone cases, such as; Sawgrass Printers, Epson Photo Printers, Epson Workforce Printers, Epson EchoTank Printers, etc.
5. Phone Cases for Sublimation Printing
After getting your design ready and printing it with the help of a sublimation printer that uses sublimation ink, it is time for the sublimation on phone cases. For this purpose, you will need a blank phone case to undertake the sublimation process with a heat press machine. Multiple heat press machines are available in the market; you can buy them online too.
How To Make Phone Cases with a Heat Press?
Let us now move toward the process of making phone cases. The phone case has two parts: the outer protective layer that protects the phone and the inner aluminum sheet that makes sublimation possible for a phone case. There is step-by-step guidance for you to make a phone case with the help of a heat press.
Step 1: Create Your Design
Use design software and create s design you want on your phone case. This design can be anything; a picture, some print, 3D designs, and others. Make the design a little larger than the phone case design to ensure the camera lens detects the whole design.
Step 2: Print a Mirror Image
Now you have the design, take the print of a mirror image on the sublimation paper with the help of a sublimation printer and sublimation ink.
Step 3: Remove the Protective Film from Case
After taking out the print, cut the print to a size a little extra than the phone case and then carefully remove the protective film of the case from the aluminum plate portion of the phone case.
Step 4: Set the Heat Press
It is time to use a heat press on your design and phone case. First, warm up the heat press by setting the temperature between 350 F to 400 F; this temperature can vary depending on the quality of the phone case and how much heat it can bear.
Step 5: Heat Press the Design
Set the printed design on the blank phone cover like it will be printed and secure it with heat tape. Now take this taped design and add it inside your heat press. Add a protective layer on the top and bottom of the cover. For this purpose, you can use a silicon sheet, butcher paper, parchment paper, and Teflon sheet. All these materials will help in protecting the case inside the heat press machine.
Now, close the heat press machine and set the timer between 80 to 120 seconds; this timer can be different for a different quality phone cover or according to the manufacturer's direction. It's time for magic; the sublimation ink will show the trick and sublimate the paper on the phone case flawlessly and beautifully. Remove the sandwich from the heat press and cool it down before picking it up.
Step 6: Remove the Paper
Now, you can remove the paper and see the design if it is ideally heat-pressed and there is no default in the design attachment. You can also remove the protective film from the flexible phone case; this will show how great it looks when entirely adhered to the phone case back.
You will have a shiny aluminum side on the back; you can quickly move the aluminum case on the adhesive back of the case with the help of your finger. Do not add extra pressure or heat with the help of a heat press. Now the sublimation on the phone case is done and final. You can use your newly sublimated phone case on your phone and take it wherever you want.
Final Words
This article lists all the things you may need to sublimate a phone case. Everything from sublimation paper to heat press selection is essential when doing sublimation on the phone case. You can also follow the process given above to quickly make customized phone cases and impress others with your craft and skills. I hope you have liked the article; if so, don't forget to leave feedback in the comment section.
Can You Sublimate on Silicone Phone Case?
Yes, you can sublimate on a silicon phone case; during sublimation, protective layers are added on the top and bottom of the flexible phone case. These protective layers can be silicon or any other paper, including butcher paper, Teflon sheets, parchment paper, etc. It is up to you what type of material you need for the sublimation on the silicon phone case.
How To Print on Phone Cases at Home?
You can print a phone case at home easily by taking all the materials discussed above if the heat press machine is something you are worried about taking home. Moreover, you can buy a mini heat press machine such as Cricut easy press 2, which is small and portable. You can easily take it to your home and take desirable printouts.
What Should Be the Phone Case Sublimation Temperature?
You can adjust the sublimation phone case temperature between 350 F to 400 F; these temperature ranges are flexible on different heat press machines. There can be a specific guideline given by the manufacturer as well.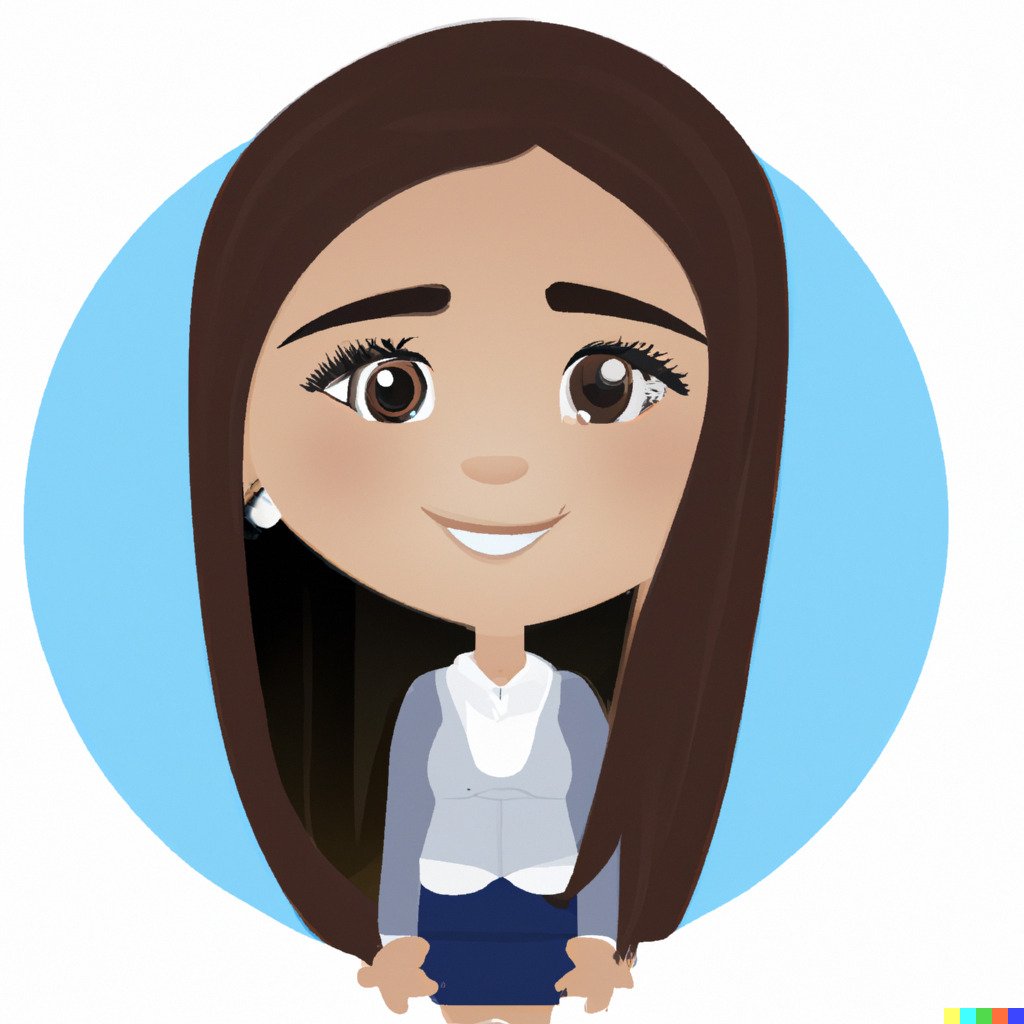 Selena Richard
Selena Richard is a tech blogger and entrepreneur who is passionate about new technologies. She has a keen interest in 3D printing and sublimation printers, which she uses to design crafts and solve problems for small business owners.

Selena provides simple and effective solutions for small business growth. With a team of expert members, she targets the needs of small business owners and takes pride in her work.