Epson Et-8550 Review: Wide Format All-in-One Photo EcoTank Printer
Primarily, having a printer at home can be fun as you can easily take prints inside the ease of your home. But it can be a little costly sometimes; you have to spend a significant amount on buying a printer, printer ink, and paper and then take the prints. Epson Ecotank Et-8550 printer helps you to make prints at an affordable price. Now, you can take these prints easily, and the efficiency of these printers will leave you astonished.
I bought this Epson 8550 recently, and I could not be happier with this purchase. After reading many positive reviews and professional results, I decided to buy this printer. This printer has a sleek, contemporary design and comes in a perfect small size that can easily fit inside any office or on the study table at home. This Epson Et-8550 review will discuss some of its unique features and how they can benefit your business. So, stay tuned!
Epson Et-8550 Specifications
Here are some Epson Et-8550 specs that will fill all your requirements;
Print quality is 5760 x 1440 DPI
Maximum print speed 12 ppm
Maximum Print Speed Monochrome 16
The printer Output is a Color print
4.3 inch fully color touchscreen display
Maximum media size 13 x 19
Item Dimensions 20.6 x 29.8 x 16.9
Connectivity through USB
Automatic Duplex technology
Inkjet printer technology
Wireless
Warranty 2 years
Read: Best Dual Tray Printer For Notary SIgning agents
Epson Et-8550 Main Features
Epson Et-8550 has many astonishing features, including; cartridge-free printing that gives lab-quality photos that help you in graphics and creative projects. This printer has a fantastic value and discount compared to the other competitors. Let us have a detailed look at its other features.
1. Fantastic Print Quality
Epson Et-8550 gives a cartridge-free printing technology that helps you print lab-quality photos and graphics. Thanks to it, you can now get lively colors and razor-sharp text with the high accuracy adopted by this printer. Epson printer uses one of the best printheads and Claria ET Premium 6-color inks. With the help of printer technology, you can print a 4 x 6 inches photo fast; this takes up only 15 seconds to print one photo.
2. Amazing Ink Quality
Epson printer has genuine Epson ink for high quality and above standard prints. Epson strongly recommends its users and clients use Epson ink only to take prints of premium quality. If you use another ink that does not have an Epson label, you can cause severe damage to the Epson printer that will not include in the warranty that comes with this printer.
3. Extraordinary Picture Quality
This printer uses a media support that gives out 13 x 19 inches borderless photos that accommodate cardstock CDs/DVDs and other specialty media more than 1.33mm thick. This excellent printer also has auto 2-sided printing that you can turn off and on from the settings given when you attach the printer to your laptop.
4. Zero Cartridge Waste
Epson et-8550 printer involves zero cartridge waste and uses high-yield ink bottles. The cartridge waste is zero; replacing one ink bottle set will equal 100 individual ink cartridges. The inkjet used in this product is worth a hundred times more than regular cartridge ink.
5. Low-Cost Ink
The ink that comes with the Epson printer is affordable and economical. You can save more than 80% with these low-cost ink bottles if you compare them with ink cartridges. Those cartridges are 2000$ each, allowing you to print 6200 extra pages for the same amount of money if you use Epson printer ink.
6. Connectivity
Epson sublimation printer connects with your mobile phone device wirelessly. The Epson intelligent panel app makes printing easy and swift with just one click from your mobile phone, and the print is out in less than 15 seconds. You can also set this printer on your screen and control it right away from your smartphone. It supports both your iOS as well as android.
7. Intuitive Touch Display
Epson sublimation printer has an intuitive touch display with excellent wireless connectivity. This printer has 4.3 inches color display with voice-activated display printing. More importantly, you can also move too fast and with easy performance with its diligent wireless technology that helps this printer work efficiently and effectively.
8. Exclusive EcoFit Ink Bottle Design
Replacement ink is a chore, so this sublimation printer came with a large-capacity bottle with an automated stop. It means you won't have to change the ink as frequently, and when you do, you won't have to deal with the mess you're now dealing with. Various options are available. You'll save money as well because you'll be using less ink. You can quickly fill different colors with its EcoFit design.
9. Built Quality
Epson ET-8550 is a well-built and sturdy printer consisting of premium quality plastic. This printer comes with a removable power cord that makes it easy to replace if there is any damage. There is also a scanner lid with a thick foam backing to smooth out uneven sheets and extended hinges that help take out thicker items such as notebooks. Epson sublimation printer also has a separation down the middle to hold the document in place when you are lowering the lid.
11. Ease of Use
This Epson et-8550 is very easy to use and simple to set up. As this printer has multiple trays and comes with an essential guide, it does not make this printer complex. You can set up the printer by downloading the app on your monitor and mobile phone and connecting it to the printer. You can also scan the QR code given on the Epson display to download the app, and you are good to start printing from it quickly.
12. Warranty
This product comes with an outstanding 2-year warranty with registration. This warranty also includes the replacement of the ink bottle sets. Not every company offers this fantastic ink offer in the warranty. But this printer gives this feature, and you can easily replace the printer if any damage occurs within 2 years. The company will bear the complete loss.
Recommended Reading: Why is My Sublimation Printer Printing Lines | How to Fix This Error
What's in the Box?
Included in the Epson ET-8850 are all of the essentials you have to get started:
Quick Setup Guide
Six Epson 552 Ink Bottles
1 x Black
1 x Photo Black
1 x Yellow
1 x Gray
1 x Cyan
1 x Magenta
Power Cord
Ergonomics of Epson Et-8550?
Epson Et-8550 is not a much larger printer than any other productivity printer. Its size is 20.6 inches wide and 14.9 inches deep. This printer fits better on a separate table when you use its rear photo feed. This printer requires only three feet front to back to use the photo feed at the rear side for an 8 x 10. If you print from the top or bottom trays, this printer will take up less space. Due to this, the printed photos will stick out ten inches from the body.
This ET-8550 has three main spaces for paper. The first space is the trays underneath the front of the printer, one piece of paper is standard with a measurement of 8.5 x 11, and the other is in smaller size 5 x 7 photo paper. The rear tray feed gives 9 x 13″ paper and a smaller paper from the top rear of the printer placed behind the scanner bed.
Epson et 8550 Best Price
Epson ET-8550's best price is $699 approx.
Pros
Can print borderless photos up to 13 x 19 inches
Refillable ink tanks that can give thousands of prints.
Available at a meager cost per print.
Prints are colorful and sharp.
Cons
Some colors are visibly inaccurate.
A bit slow in high-color quality mode.
Frequently Asked Questions: FAQs
Can I use other non-Epson sublimation inks?
It would help if you only used the Epson Inks created explicitly with this printer because the printers have been intended to function with these.
How long does the ink last?
Epson ET-8550 sublimation ink is available in 140 ml bottles and has a shelf life of up to two years, making it ideal for long-term storage. You can estimate how long a print will survive based on the ink used.
Is Epson Et-8550 easy to use?
Setting up the print might take some time, but it's easy to use once you set it up. This printer is straightforward; you can connect it to your mobile phone, and things become pretty straightforward when you download the Epson printer app. You can also connect it to your PC or laptop easily.
Final Verdict
Epson Et-8550 is an excellent option for many photographers who like to take their printouts at home. If you don't want to take 16 x 20,16 x 24, or larger prints daily, this Epson printer is an economical device. The upfront cost is pretty high, but the ink cost is meager.
You will have to pay $90, and you can get a complete set of refill bottles. This ink will be enough for 2,000 prints of 4 x 6 size. When you first buy the printer, it will already come with a great full ink, which s excellent. In conclusion, I would like to say this is a wise choice of printer, and you will not be disappointed after purchasing this printer.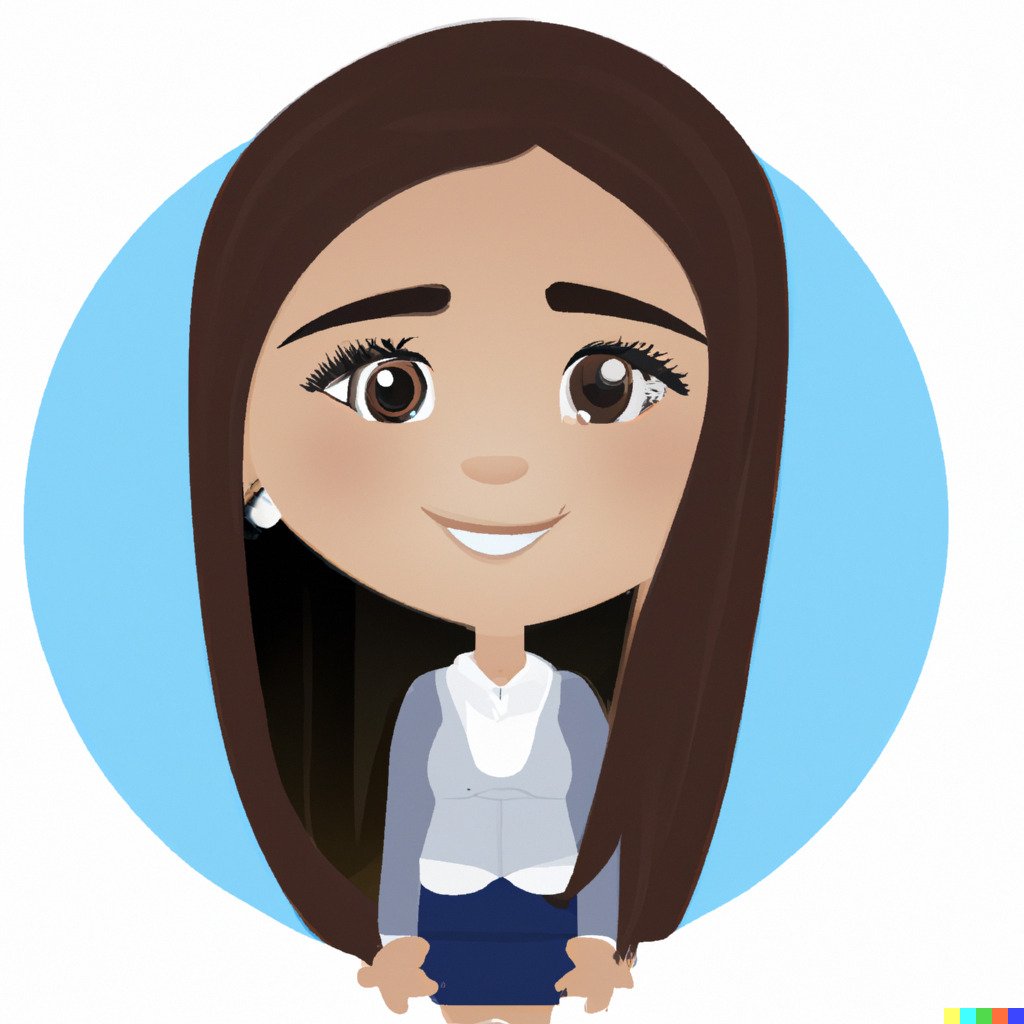 Selena Richard
Selena Richard is a tech blogger and entrepreneur who is passionate about new technologies. She has a keen interest in 3D printing and sublimation printers, which she uses to design crafts and solve problems for small business owners.

Selena provides simple and effective solutions for small business growth. With a team of expert members, she targets the needs of small business owners and takes pride in her work.