Best Printers for Art Prints, Artists, And Graphic Designers in 2023
Anyone who has a passion for creating quality art will know that finding the best art printer for their projects is an absolute must. Many take to digital art to design without having to produce any physical copies but making a physical copy of the artwork can be hugely beneficial for anyone hoping to become a truly successful artist because it can help raise awareness and bring them closer to their dreams as it makes consumers pay attention and allows potential buyers to better connect with their work.
Many companies choose not to delve into the intricacies of the art printers they are selling. It made me question why anyone would buy one without more information. I thought it would be beneficial to do a detailed review with a buying guide for artists and designers. My list of the eight best art printers below gives you an overview of the best options on the market based on quality, budget, and customer satisfaction.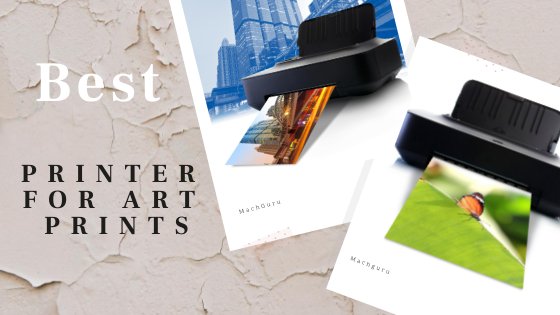 Best Printer for Art Prints – Inkjet or Laser Printer?
Simply put, the difference between the two is that an inkjet printer uses ink to print images while a laser printer uses a laser, simple right? Although the primary way they operate is distinct, one needs to know a few more things in detail if you consider pricing options and speed comparisons.
The first difference you might note is that laser printers tend to have faster printing speeds, larger paper trays, and higher print capacities for laser printers and inkjet printers. Laser printers are more challenging to operate, heavier, and more expensive than comparable value models.
Inkjet printers generally have smaller paper trays and are more expensive to operate than laser printers. What's great about the Inkjet type of device is that your high-resolution output is precise, and you can print photos on any kind of paper without losing quality. So Inkjet is preferably used when you print your art and craftwork.
What Qualities Should a Printer Have When it Comes to Making Art Prints?
If you are planning on selling your art online, hanging your work in a gallery, or even just assembling a professional portfolio, here are the printer features and qualities you will want to look for:
High Resolution
Long-Lasting Ink
Wider Printing format
This list contains all of the products I considered the best printers for art prints. They are all featured for different reasons, and whether you're purchasing a printer for your Mac or PC as well as mobile phones, tablets, or eReaders, each device will come in handy at some point.
Best Art Printers 2023 (Economical to Professional Art Printers)
Canon Best Art Printers
Specifications
Print Technology: Inkjet
Connectivity Through: USB, Wi-Fi, Ethernet
Compatibility: Laptop, PC, Smartphones
Best for: Home, Office
Art Printing Size: 13×19 Inch
Resolution: 9600×2400 DPI
Art Printing Speed: 14.5 PPM(Monochrome), 10.4 PPM (Color)
With a versatile home office like the Canon IP8720, which is a perfect choice for hobbyists and professionals alike, you can print your artwork with high-quality results up to 13 x 19 inches on photo paper. This photo printer also comes standard with an auto-duplex 50 sheet automatic document feeder (ADF), making it the best art printer for home offices and small workgroups.
A six-color system is excellent for more accurate color representation, with a gray ink cartridge module for enhanced black and white and grayscale prints as well. Also, using the right paper, the prints can last up to 300 years.
While using, I just say that the resolution from the Canon FINE print nozzle and the six color wells create beautiful images. But not good enough for art pieces that are destined for museums or galleries, but more than acceptable for portfolio development or artistic endeavors in your free time.
Connectivity on the Canon IP8720 is some of the most advanced market – whether wirelessly via Google Cloud or directly through AirPrint and high-speed USB. This printer is so easy to use, it's perfect for a photographer with little experience in printing work.
Pros
Ease of use
Best printing quality
Good compatibility
Running cost is low
Cons
Only Print from Bluetooth
The Canon Pixma iP8720 Wireless Inkjet Photo Printer is a remarkable new device that offers a low initial price and can print at up to 13 by 19 inches. It has lots of features aimed specifically at the slightly more demanding photo enthusiast.
Specifications
Print Technology: Inkjet
Connectivity Through: Wi-Fi, Ethernet, USB
Compatibility: Laptop, PC
Best for: Home, Office
Art Printing Size: 20×30 Inch
Resolution: 2400×1200 DPI
Art Printing Speed: 4-10MPP
If you're an artist who sells their work or wants clients to be thrilled by their purchase, high-resolution printers such as Canon Pro 2000 printers are excellent. The Canon Pro 2000 delivers a print, which with its incredible detail, depth and accuracy of registration, color fidelity, and subtlety, actually does represent my work and vision.
The quality and precision of the bubblejet head, the print algorithms, color management and precision alignment, the ink quality, and many other factors make this a dramatically better art printer. With no practical limit on length, the machine will accept up to 24-inch wide stock, including an ultra-wide variety of media types.
It comes with accounting manager software. You input a paper type, and the software will calculate how much you've spent to create a print in factoring both your paper and ink used during its construction. If you plan to sell any of the prints you make, this accounting manager software can help you set better margins.
The Canon image PRO2000 and the photo dyes and standard inks use 11 colors plus white to create archival quality prints that build to last. Ensuring precise alignment and registration is easy and emailing or shipping mission-critical images before the job is complete is possible because of the imagePROGRAF Pro2000's built-in Ethernet connectivity.
Related: Top Trending Vinyl Cutting Machines with Complete Guide
Pros
Best printer for arts and crafts
Outstanding build quality with durability
Color Gradations, Fidelity, and Shading, are awesome
The Canon PRO 2000 is the best printer for art prints 2021 provides the best quality, affordable prints for any artist's collection. Whether you're creating representative work to submit to gallery showings or for sale online or in person, this option is sure to leave a wonderful impression on customers.
Specifications
Print Technology: Inkjet
Connectivity Through: Wireless, Ethernet, USB
Compatibility: Smartphones
Best for: Home, Office
Art Printing Size: 13×19 Inch
Resolution: 4800×2400 DPI
Art Printing Speed: N/A
The lowest-priced art printer on my list offers a significantly higher value than its competitors due to being manufactured by Canon. The Canon Pixma Pro-200 is technologically advanced, featuring an array of 8 printer ink cartridges, providing highly accurate color accuracy, thus enhancing the realism and depth in color images.F
The Canon Pixma Pro-200 is truly a versatile professional tool for artists, photographers, designers, and other creative professionals. It boasts excellent print quality, media flexibility, and outstanding performance across the board – essentially a "one printer" solution for most people's printing needs.
The colors popped off the page, and they looked completely natural and true-to-life even at their most vibrant. It also had a very professional feel, like an expert is working hard on creating something just for you. In the best budget art prints category, the Pixma pro-200 falls in this.
The Canon Pixma Pro-200 is the company's top-of-the-line printer and the one I would recommend to photography hobbyists who are already sick of the mediocre results from lower-end printers. Plus, it boasts ultra long-lasting prints with incredible detail and vibrancy thanks to the ChromaLife100 ink system – up to 300 years.
Pros
Outstanding grayscale output
Superb print quality
Auto-detect nozzle clog
Low cost of running
Updated software
Cons
Lack of roll media support
Canons Pixma Pro-200 is one of the best home printers if you have a lot of cut sheets to print out many "borderless photos" and artwork.
Epson Best Art Printers
Specifications
Print Technology: Inkjet
Connectivity Through: USB, Wi-Fi, Ethernet
Compatibility: Laptop, PC
Best for: Home, Office
Art Printing Size: 8.5×14 Inch
Resolution: 4800×1200 DPI
Art Printing Speed: 15PPM (Color)
Epson has some great products for your creative studio, and their ET-4760 is just one example. Not only can you use it to print out invoices, announcements, and correspondence, but it's also perfect if you need a printer that can handle your daily art prints processes because of its colorfastness capabilities.
Epson EcoTank ET-4760 is an all-in-one printer, offering good print quality and a whole lot more. If you're looking for a multifunctional tool to solve various problems like photo editing, sharing photos around the web, or enhancing them with creative layouts and borders, it will suit your needs.
ET-4760 delivers crisp, consistent performance with well-shaped characters and attractive formatting that rivals laser printers. And Epson is renowned among printing professionals for making high-quality art printers as long as you start from good-looking digital files and use state-of-the-art media.
Standard connectivity options on the ET-4760 include 100 Mbps Ethernet, Wi-Fi 802.11 b/g/n, and connecting to a single computer via USB 2.0. For other mobile features, you can utilize Apple AirPrint, Google Cloud Print, Fire OS support, and Mopria Print Service, as well as Epson Connect.
Pros
Ease of use
Good printers for art students
The best printing quality of the artwork
Fast Printing
Low running cost
The Epson EcoTank ET-4760 is an excellent art printing device for small offices, homes, and art students who don't have to compromise on features whatsoever to enjoy low running costs both now and in the long term.
Specifications
Print Technology: Inkjet
Connectivity Through: Wireless, Ethernet
Compatibility: Laptop, PC, Smartphones
Best for: Home, Office
Art Printing Size: 13×19 Inch
Resolution: 5760×1440 DPI
Art Printing Speed: 9.2 PPM(Monochrome), 9 PPM (Color)
Next up on my list of best printers for art prints is Epson Expression Photo HD XP 15000. It is a great basic printer for printing onto canvas because it has a manual back tray that allows you to print borderless up to 13×19 inches, and it's able to work with many different types of material, including fairly heavy card stock.
The ink used in this art printer is Claria HD ink which comes in six colors so that you can create your own gradation and different variations based on what you're trying to accomplish. While Epson does not directly claim the ink to be archival, it can last up to 300 years in proper storage conditions.
This Epson photo printer offers a good balance of features and print resolution for the price. It is fast, quiet, and replaces several other items on your desk since it's fairly small for what it does compare to the more expensive printers out there.
The Epson XP-15000 will provide better color accuracy than the Canon above. It does not have quite as high resolution but still is capable of HD quality art prints. This art printer is faster and quieter, and customers report that it is very easy and intuitive to use.
Pros
Best art printing quality
Accuracy in colors
Ease of use and quick printing
Compatible with many devices
The Expression Photo HD XP-15000 Wide-Format Inkjet Printer makes a lot of sense for home photographers and graphic artists alike since it's as expressive as more expensive professional models yet still won't add a significant dent to your budget.
Specifications
Print Technology: Inkjet
Connectivity Through: USB
Compatibility: Laptop, PC
Best for: Home, Office
Art Printing Size: 13×9 Inch
Resolution: 5760×1440 DPI
Art Printing Speed: 9 PPM (Monochrome, Color)
My personal favorite is the Epson Stylus of all the art printers available on this list. The company's R2880 photo printer offers crisp photo prints with incredible color accuracy and detail resolution, making it by far one of the best options for serious artists or graphic designers.
Epson provides you with several advanced technologies that bring out the best in your prints. It includes Vivid Magenta UltraChrome K3 ink cartridges, accurate and consistent colors, smooth transitions between hues, shades, and grays, and more vibrant blacks than you're used to seeing from other printers.
Epson has created an innovative head with eight cartridge slots for their newest line of printers, and one can feel the fresh air coming in when looking at all the delicious and promising possibilities. You don't have to be a charming baker to know you'll want to try out all of your favorite flavors from this printer.
In the best art printer a3 category, the Epson R-2880 will stand out with great printing onto canvas or other materials because it can handle roll-fed media. It also allows for thick card stock and glossy, luster and flat photo stock, as well as fine archival cotton up to 13 inches wide.
Pros
Outstanding color accuracy
Art Printing is of exhibition quality
Minimal printing cost
Ease of use and set up
Cons
Skin tone is slightly cool
Artists who want to venture into the world of fine-art photography should consider purchasing a slightly more expensive printer. The Epson Stylus Photo R2880 is the best fine art printer to make all the difference — no pun intended — and it is quite a leap in quality.
Also Read: Epson SureColor F570 24-Inch Dye-Sublimation Printer Review
HP Best Art Printers
Specifications
Print Technology: Inkjet
Connectivity Through: USB, Bluetooth, Wi-Fi, Ethernet
Compatibility: Laptop, PC, Smartphones
Best for: Home, Office
Art Printing Size: 3×5 – 8.5×14, Legal, Letter, Envelope
Resolution: Up to 1200 DPI
Art Printing Speed: 13 PPM (Monochrome), 7PPM (Color)
The ENVY 7855 is great for printing art and craftwork, particularly large-scale projects involving tons of paper and ink. I found the printer to work with exceptional quality and accuracy compared to other models in its class, especially when it came down to implementing gradients and color calibration.
The accuracy on this thing rocks, stretching pictures out as big as 8×10 without losing detail. Images were always sharp, oddly enough. Alongside this, I was also surprised by how versatile the output tray can be, such as with envelopes or solid stocks–not only a bonus but quite handy if your business happens to use those types of products.
The HP Envy 7855 is a printer, copier, and fax machine that can print from or scan to an external memory device such as thumb drives or SD cards. It also features ePrint technology, which allows one to send an email attachment with a file for printing at home or thousands of miles away.
The HP ENVY Photo 7855's roomy paper tray is a great space saver, accommodating up to 125 sheets of plain paper on the main input tray. Its output tray can hold up to 25 printed pages in one go. There are high-capacity cartridges in this printer, but you can also choose third-party brands cartridges for your use, be aware that your warranty will be voided in doing so.
Pros
Exceptional color accuracy
Best a2 printer for art prints
Scan to email option
Multi connectivity options
The HP Envy Photo 7855 is a fine choice as a home art all-in-one printer, provided you opt for HP's subscription-based Instant Ink Program.
Specifications
The HP ENVY 5055 is an all-in-one printer intended for those with little printing use but need a scanner. However, it suits families and students better than professionals with its lack of an automatic document feeder meaning that scanning multi-page documents is more cumbersome here – which is important to consider if you foresee ever having to do this regularly.
HP ENVY 5055 art printer prints smoothly, and the color is much better than most printers. Also, the photos look particularly good. The printer also has little trouble getting solid colors right on the page with no shading, which is a real plus. There's no ethernet or external storage support, but thankfully, this can be done wirelessly using HP's mobile app.
HP includes wireless and wired options in their Envy 5055 printer. HP's wireless connectivity is great for allowing you to print directly from your laptop or desktop computer without any added fuss, as long as both connect to the same wireless router.
The HP Envy 5055 is an excellent choice for families who need to print in color but don't want to break the bank. And for those who sign up for its subscription service, it can be even more of a value. Spend less on ink and never run out with optional HP Instant Ink.
Pros
Running cost is minimal
Best printer for art prints on a budget
It comes with HP Photo Creations
Work with Alexa
Cons
Lack of Auto Document Feeder
Lack of SD Card Support
The HP Envy 5055 is a delightful printer that prints perfectly and is highly accessible, making it the perfect choice for families with children who love to draw and make art out of anything or anyone. Or even for a small home-based office looking for something easy to run.
---
Best Art Printer-Ultimate Buying Guide for an Artist
It is difficult to choose the right art printer for your needs because you have so many options. You have to consider a lot of different things before deciding on a printer. It can get very stressful, especially if you don't know what to look for. We have come up with a simple guide on what you need to look for in an art printer.
Paper Size
If you plan on selling your art online or through a gallery, consider whether or not you'll be able to print on a variety of paper sizes. Most desktop printers can print A4 and A5 sizes, but it would be immensely beneficial to get the right printer equipped with a larger printing area if you're creating larger art pieces.
One of the most important things to consider when buying new printers is what types of paper the models you're considering accept. Some printers allow users to flush, scrapbook, or other fancy papers and specialty media like canvases and photo paper, while others might not fit all of these paper types.
Printing Speed
If you're going to be printing art in large volumes, it's worth considering the print speed of your chosen machine. Printing speed is normally given as pages per minute, indicating that a printer can produce one page in one minute.
The speed of printing depends on several considerations. First, you need to look into the price of the digital file, how big your print size is, and the type of printer you plan on using. You should then consider if your color scheme is black and white or full transparency.
Additionally, other factors are involved, such as paper types or network connections. In that case, this can affect how long it takes to bring a project from start to finish printing, with no issues or errors occurring that demand additional time for edits.
Toner and Ink Cartridges
When printing on your Inkjet, make sure you use a top-quality ink cartridge. It will look blotchy if you don't do this and then print something like photographs because the ink is clogged by the magnetic particles used in toner cartridges.
Inkjet printing can be inconsistent if the print head is not tuned constantly to ensure a straight, clean design line. For art prints to be displayed proudly in a public setting, such as a school or workplace, it's best to use an inkjet printer with at least four cartridges for uninterrupted printing.
Resolution (DPI)
When you're buying a printer, it's essential to check your prospective machine's DPI (dots per inch) resolution. The higher the DPI, the richer and more accurate the color on your final print-out. A low resolution can mess up an image and reduce its quality.
Your printed output can look better than your original design if you have a higher DPI number than your file size/resolution setting. This number even determines the amount of ink used on an average when printing.
Suppose you're going to be printing a number of your images for art prints or something similar. In that case, 600 dpi or higher consider high resolution because this is the standard amount of dpi that standard desktop printers will struggle to produce.
Taking the next step up in quality would allow you to create beautiful art prints that accurately reflect how attractive and colorful your paintings are. I would say most art created at 1200 or more dpi will show no visible difference to the naked eye.
Connectivity
You'll find that most of the printers listed here as the best printer for home use will often have lots of connectivity options. Most commonly, these are USB, Ethernet & Wi-Fi. Sometimes you'll find other ways to send your work, such as NFC (Near Field Communication used by android devices) and SD card slots to achieve direct file printing.
It is undeniably more reliable and ensures a solid connection without problems like internet dropouts or loading interruptions. When purchasing a new printer, you should consider both the layout of your office and whether it will be more convenient to connect your computer with a wired or wireless network to avoid any unnecessary complications down the road.
FAQ's (Frequently Asked Questions)
What Epson printer is best for art printing?
Epson XP-15000 is the best Epson printer for art printing. You will get incredible color reproduction and detail because this printer is compatible with Epson's extra-large cartridges, you'll be able to enjoy more prints at a better price.
What is the best printer for artists?
Canon Pro 2000 printer offers the best value to your artwork when it comes to the best printers for artists. On the other hand, if you're working within a budget, HP ENVY 7855 is the best printer for art prints on a budget.
What printer do artists use?
Most artists use XP-15000 because of its wider format, better output quality, and long-lasting ability.
Final Verdict
Whether you are designing your art prints or creating artwork for a client, it is important to work with an experienced provider of paper printers. Take a look through my selection just above and choose from eight top-performing models that are also very affordable for any artistic needs. These printers have the most advanced features and various options to fit all print projects.
3 Best Printer for Arts and Crafts
The best printers for artists' prints currently have the highest-quality print materials, cost-effective yet not overpriced – making them high value for money. I recommend these to creative people who want their final artwork to look professional. If you want in-depth guidance on art printing, please feel free to leave a comment below, and I'll help you find the right direction.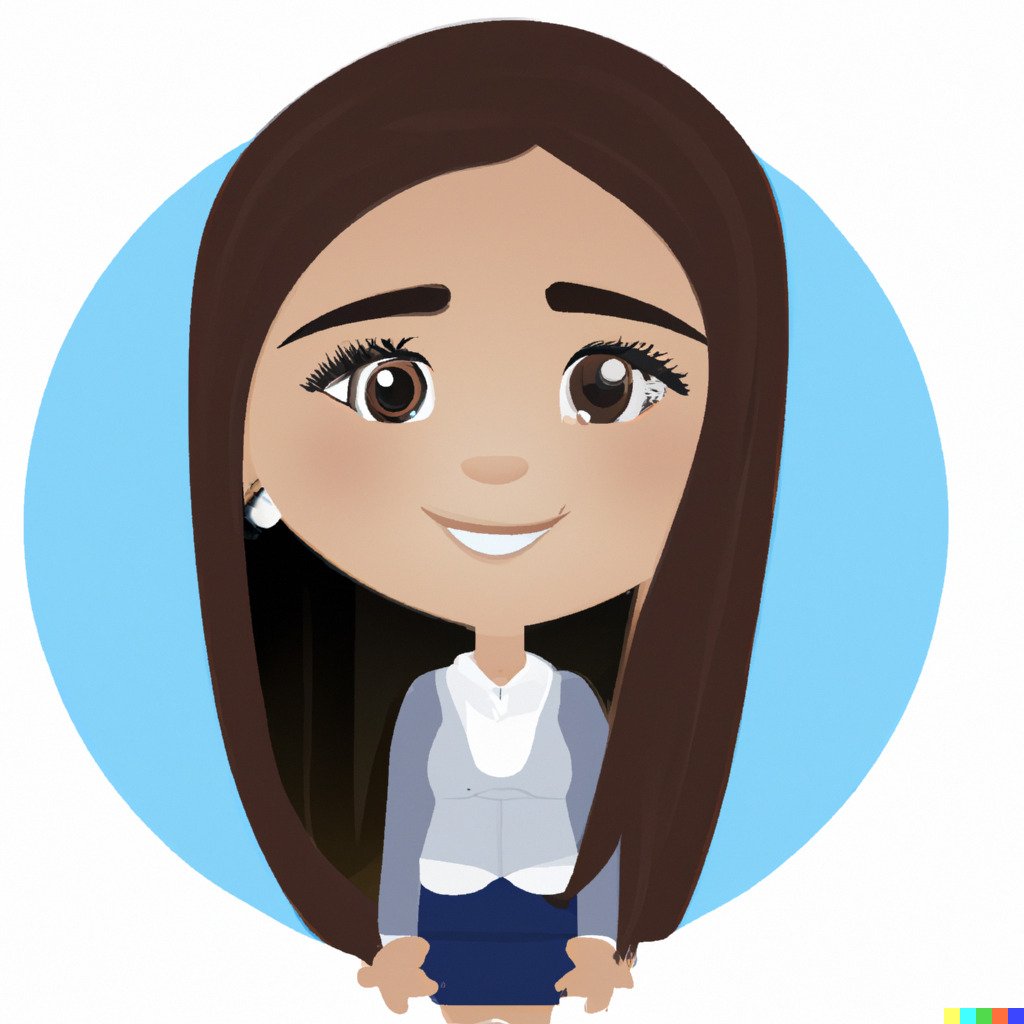 Selena Richard
Selena Richard is a tech blogger and entrepreneur who is passionate about new technologies. She has a keen interest in 3D printing and sublimation printers, which she uses to design crafts and solve problems for small business owners.

Selena provides simple and effective solutions for small business growth. With a team of expert members, she targets the needs of small business owners and takes pride in her work.