Printable Vinyl – What is it and How Does it work?
I love working with printable vinyl. If you've ever wanted to produce your vinyl stickers, wall posters, or handmade things to sell on your online or physical shop, this article is for you to get the basics of printable vinyl. Whenever you begin working on a new product, if you're anything like me, you have a dozen questions ready to ask yourself before you even get started. Not to worry, I'll deliver you a crash lesson on printable vinyl and its use.
What is printable vinyl
Printable vinyl is similar to standard adhesive vinyl, except it may be printed with vibrant graphics and then cut with your Silhouette or Circuit cutting machine.
Printing is where the magic happens. One side features a standard adhesive backing, while the reverse side features a unique substance that allows printing on vinyl.
Several Advantages of Printable Vinyl include the following:
Complex, colorful designs are simple to create
Unlike traditional vinyl, which requires layering colors after colors, printable vinyl allows you to achieve perfect color matching in a single process with your printer.
Experiment with various designs
On a single sheet, you may experiment with a variety of colors, shapes, and fonts, allowing you to rapidly select a successful design without loading many rolls of vinyl or bothering with layers.
Create some truly adorable stickers and labels
No prior experience is necessary to work with printed vinyl. To be honest, the possibilities for projects simply limits by your creativity.
Types of Printer Vinyl
Printable vinyl is available in three types:
These are all available with waterproof, repositionable, or permanent adhesives.
Additionally, you'll see that there is:
Circuit Printable Vinyl ( slightly thinner, more conforming to curvatures, and feels more premium)
Silhouette Printable Vinyl (transparent laminate cover sheet protects the print vinyl from fading, bleeding, and scratching)
How to Use Printable Vinyl
Let's get started with your first project using printable vinyl. We'll print and cut the vinyl with Cricut Design Space and an inkjet printer.
Start gathering materials:
Cricut vinyl
Vinyl cutter
Mat Cutter
Inkjet Printer
Jars (or any other DIY-friendly object)
weeding or tweezers tool
Step 1: Calculate the Dimensions of the Label
Begin by measuring the space where your vinyl label is to place. A rag or any ruler works great.
Step 2: Set up Your Designs
Go to Space Design, select 'New Projects,' then add a form. Simple start. Select a circle. Once your circle has been establishing, click it to pick it. You can turn the form black or alter the color. The very next action is to modify the size. Type your chosen dimensions into the field of size.
With your current size, you have to add a word to your design. Click on the left text icon and enter in your first label word. Your word is likely to come out much too wide. To redimension the text, click on the red tape button at the lower right of the text area, drag and position the text in a smaller size in the circle you want.
Repeat this procedure for the amount of labels you would like to try. Make sure that all labels are lined up in a printed area so that they are not overlapping. All projects require knowledge of Cricut's printing area, which measures 6.75″ by 9.25″. It is crucial to align all your labels, cleaning labels, vinyl decals, or other designs in these dimensions with various designs.
But don't worry. After creating your creation, Cricut has covered it. Just tinker with the number of copies just on the left until your project area is complete. You can upload the image directly by clicking the left-hand upload button and exploring until you see an image you like. After uploading the image, you will have to reduce the picture to the same level as the words.
We're near to completing Step: 2. Just pick all your labels and afterward click the "Flatten" button on the lower right. It helps to ensure you remove the label as a solid piece instead of cutting the text or the image. Click the 'Make it' green button in the top right corner.
Step 3: Send to Printer
After clicking the 'Make it' button, the print screen will appear. To send to a printer, click the green 'Send to Printer' button. Pause here for a second to load your printer with the printable vinyl. Not the glossy surface of the vinyl, but the matte side. The correct way to feed printable vinyl into most printers is liner side down and always double-check your machine.
Return to the screen once the record is properly loaded. Ensure that 'Bleed' is enabled, and then click the print button.
Step 4: Set it Down on the Mat
Congratulations! You've printed your lovely vinyl labels, and they should look fantastic! All that remains is to remove them. Using your cutting mat, lay down the printable vinyl paper and center it so that the top left corner is straight. It should be smooth. Ensure that your printable vinyl artwork is positioned on the mat in the same manner as it appears on the Design Space screen.
Step 5: Cutting the Labels
Returning to the Cricut page, click 'Browse All Material' and type in printable vinyl. Certain machines may include a manual dial for selecting the material. In the Cricut, put the mat well with printed vinyl. Verify that your machine is equipping with a fine point blade. Return to the design screen and select 'Fast Mode.' On your machine, press the flashing Cricut button.
Step 6: Remove the Label
Once complete, click 'unload' to remove the mat and printable vinyl labels. Use your fingers to pull the printable vinyl labels from the backing, using a Cricut weeding tool or a pair of tweezers.
Step 7: Apply the Labels
Label the item of your choice with your labels. If necessary, flatten out the printable vinyl to remove any minor creases.
Avoid Frequent Mistakes
If you're a professional like me or want to avoid making frequent mistakes, so here are a few areas to avoid on your first few projects:
Detach the backing paper but leave it in place.
Take care when using your ink.
Allow the inkjet printable vinyl to dry before dealing with it completely.
Avoid the use of laser printers.
Leave this project on the back paper if you donate several DIY vinyl decals or a homemade vinyl sticker book.
While some printable vinyl is suitable with laser printers, the heat created by the printer's operation frequently melts the vinyl or prematurely activates the adhesive vinyl backing. I strongly advise beginning by including an inkjet printer or with printable vinyl created exclusively for laserjet use.
Several Project Suggestions
You can not limit yourself to one idea; you may improve your abilities to other projects like:
Wall stickers made of vinyl to brighten up your workspace
Utilize vinyl stickers to personalize your laptop
Customize your bottles of water, coffee mugs, and phone cases with your own design
Create a side business selling custom vinyl vehicle decals
Utilize unique labels to organize your culinary and cleaning accessories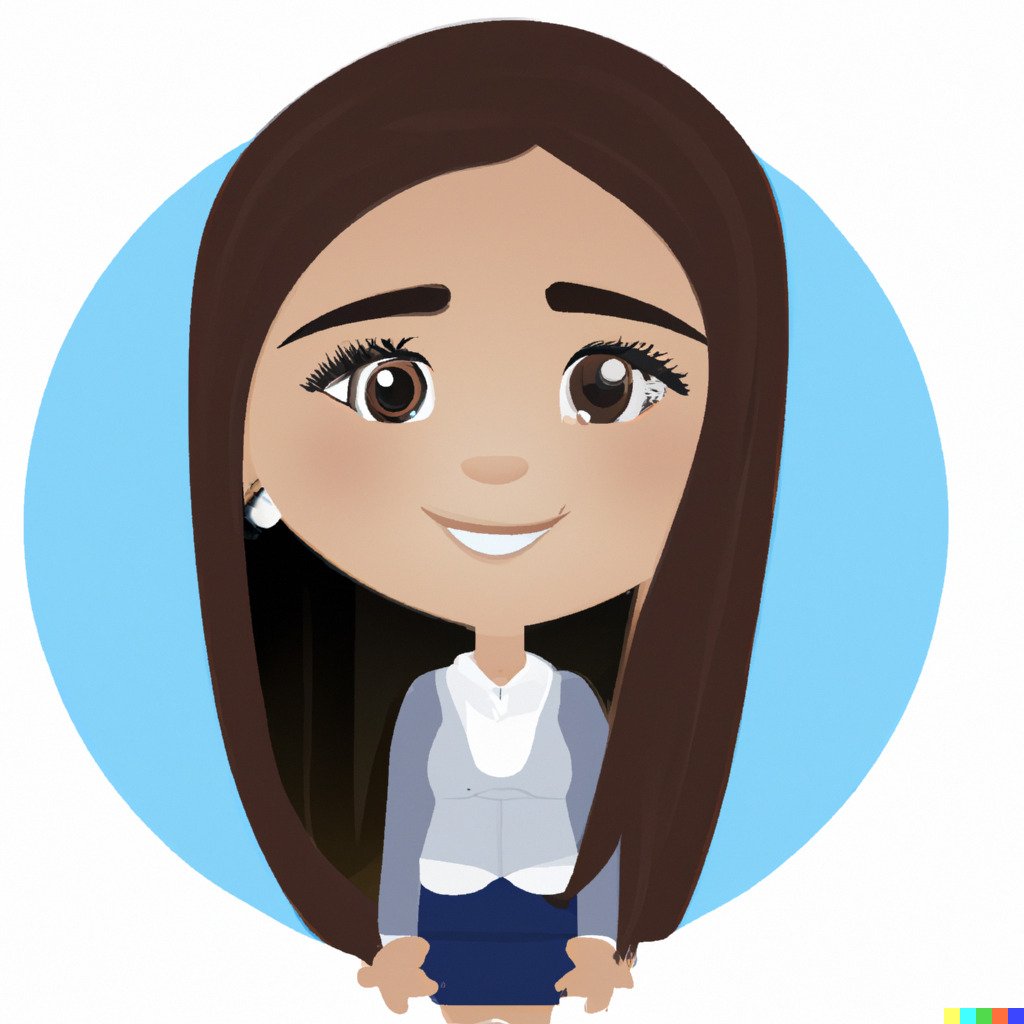 Selena Richard
Selena Richard is a tech blogger and entrepreneur who is passionate about new technologies. She has a keen interest in 3D printing and sublimation printers, which she uses to design crafts and solve problems for small business owners.

Selena provides simple and effective solutions for small business growth. With a team of expert members, she targets the needs of small business owners and takes pride in her work.