DTG Printer (Direct to Garment Printer) – A Complete Guide
In this modern era garment decoration technology has advanced rapidly, and it is used not only for printing on textiles but also for embroidery, etc. This development has led to the emergence of several digital printing methods. In conversation, one common instance is direct-to-garment (DTG printer), more commonly known as Digital Textile Printing. Finding the best DTG printer machines for your business is not a cup of cake. So, read this article to clear your confusion about the DTG printer machines.
DTG Printing has been a game-changer in the fashion industry since its invention in the 1990s. But despite the innovation, it's never lost sight of what made it so revolutionary – which is why satisfied customers keep coming back! What exactly is DTG printing? How does DTG work? What type of design works best with DTG? How Does The DTG Printing Process Work? How much does DTG cost? Pros and Cons of DTG? Let us answer your questions.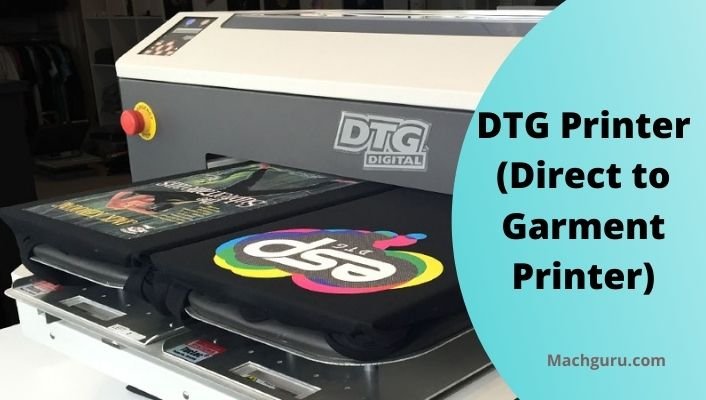 Read: DTG (Direct to Garment) Vs. Sublimation Printing| (Process, Use, Cost)
What is Direct-to-Garment Printing, and How Does it Work?
Direct-to-garment (DTG) printing is a method of printing on textiles using specialized inkjet technology. In DTG printing, the ink is applied directly to the fabric of the garment, allowing for high-resolution prints with vibrant colors and fine details.
The process of DTG printing begins with a digital design, which is typically created using specialized software. The design is then transferred to the DTG printer, which is a specialized inkjet printer that uses water-based ink. The garment is placed on the printer's platen, which holds it in place during the printing process.
To print the design on the garment, the DTG printer uses a print head that contains tiny nozzles through which the ink is jetted onto the fabric. The print head moves back and forth across the garment, depositing the ink onto the fabric to create the desired design. The ink is absorbed into the fabric, resulting in a high-quality, durable print.
Once the printing is complete, the garment is typically heat-cured to fix the ink in place and make it wash-resistant. This helps the print to last longer and maintain its vibrancy over time.
DTG printing offers several advantages over other printing methods, including the ability to print high-resolution designs with fine details and vibrant colors, the ability to print on a wide variety of fabrics, and the ability to print small quantities of garments quickly and cost-effectively. It is often used for custom printing, such as printing personalized t-shirts or other garments with unique designs.
DTG: Best Design Type
DTG printers give customers many color options, which means you can print a detailed design or image with almost no color limitations. A business needs to choose the most appealing colors to encourage people to create lasting memories by using your item.
One thing you want to avoid in an industrial DTG printer is transparency. Any element less than 100% opaque will not translate well in industrial direct to garment printer; print software will try to fill in the missing color by spreading the ink, which will cause huge gaps in your product.
To create graphics in the best color, I suggest creating them in the sRGB color profile. It fits standard DTG printer capabilities perfectly, making them look about as good as your marketing manager wants them to.
DTG: Eco-Friendly
DTG (Direct-to-Garment) printing is a more sustainable option for clothing in terms of the environment because it's a more efficient way of avoiding overproduction and cutting down on garment waste. With 92 million tons of textile waste in the fashion industry each year, businesses that now take care to print these products only once someone has already bought them are making a real difference to the world around them.
DTG printer makers are creating advances in technology aimed at being eco-friendly. For example, Kornit's printers focus on cutting waste by using water-based vegan inks that they formulate and produce themselves, ensuring the highest quality level. These eco-conscious printers also use less energy and reduce your company's carbon footprint so that you aren't wasting precious natural resources.
7 Steps Printing Process of DTG Printing
DTG printing technology and decades of combined experience produce 240 full-color garments per hour, meaning 20 full-sized shirts in just 5 minutes!
Here's a look at the printing process of DTG that you might encounter when looking for quality custom garments:
Step 1:
Firstly, you have to make sure the format settings on your computer are set as your art format, which can be a bit tricky if you've never done this before! Then it's important to pay attention to The type of material, color, and quality of the graphic design all must match.
Step 2:
Once the artwork is edited, it needs to get ready to be sent to the printer
Step 3:
Before you can use the garment, it has to be pre-treated, and there is no exception to this. A dedicated machine will treat your garment and make it ready within minutes.
Step 4:
After the DTG pretreatment procedure, it takes about 30 seconds of heat pressing at around 330 degrees Fahrenheit for the garment to be completely dried.
Step 5:
When the garment is dry, it has to be positioned on the DTG printer and locked into place with a hoop.
Step 6:
The machine prints your artwork design paste onto the garment at this stage.
Step 7:
When your design has been printed onto fabric, a piece of silicone sheeting is placed above it, and the shirt is ironed on high heat. So after that, garments and prints are checked for quality inspection at the end of each printing process to ensure customers get exactly what they ordered.
DTG Cost Overview
DTG Printer cost
Printing with DTG may require a lot of setups. Different levels of varying costs are associated with the varied materials required to complete a DTG printing setup. The setup costs will range from $20,000 up to hundreds of thousands depending on the level of DTG printer and raw materials you're willing to invest in for completion. If you are wondering for the best industrial t-shirt printer with a complete setup, you need an investment of around &500,000.
DTG Printing Cost
Economy ($4-5/Shirt): 100%-cotton or 50/50 blend T-shirt (Hanes, Gildan, Anvil).
Standard ($5-6/Shirt): Fashion Fit, Ringspun 100% cotton T-shirt (District, Anvil, Gildan).
Premium ($6-7/Shirt): American Apparel and Bella + Canvas t-shirts and other brands such as Next Level or Alternative Apparel.
DTG Benefits and Drawbacks
Pros
Setup Fees are $0
Get Auto Print in a short time while getting an order
Work well on light-color and dark-color apparel
Best to boost your business
Cons
Printing takes little time
Design placement is limited
FAQs (Frequently Asked Questions)
Is DTG printing the right choice for your business?
Direct-to-garment printing is just as much of a hassle for buyers. They don't have to worry about keeping stock. This method is perfect for any business that wants to use printing services on-demand. With DTG, the entire design print in one goes without color limitations.
As a result, there's no downtime for printing to get started. It means a wide range of possibilities for you as an entrepreneur through ease of market expansion and growth with greater freedom and lack of restrictions brought over from traditional printing techniques.
What's better: DTG or Screen Printing?
DTG and screen printing both yield quality prints, but they differ in process and cost. DTG uses a printer to spray the ink onto a garment, while screen printing layers ink on top of the fabric (which can sometimes result in smeary ink if the shirt isn't white).
Most importantly, DTG enables order fulfillment on-demand with no upfront cost, while screen-printed products order in bulk. But because of their higher up-front costs, brand-building companies tend to go with DTG since they don't have the money to spend on large quantities of any one product.
Is DTG better than sublimation?
DTG printing is the most suitable means of fabric printer for natural fibers like cotton, linen, canvas, or jeans. Even darker materials can produce quality prints. Sublimation printing does well with objects that have a coat in polyester or polyester paint, such as T-shirts.
How long does DTG printing last?
Direct to Garment Ink provides natural colors using the specific heat application process. So direct to garment printing are like the fabric of your dreams. The combination of inkjet technology and cotton fabric makes for a seamless method to bring your visions to life. Whenever you pass someone on the street who is sporting any of your DTG designs, you can assure they're wearing quality clothing that will last not just weeks or months but years.
Final Verdict
Are you looking for a successful way to grow your business? DTG printing allows you to introduce new designs to your store. With this method, it's easy to keep your initial investment low and maintain a higher level of growth. Additionally, since DTG printing is eco-friendly, you can rely on the fact that today's customers care about the products they purchase and how they affect the environment.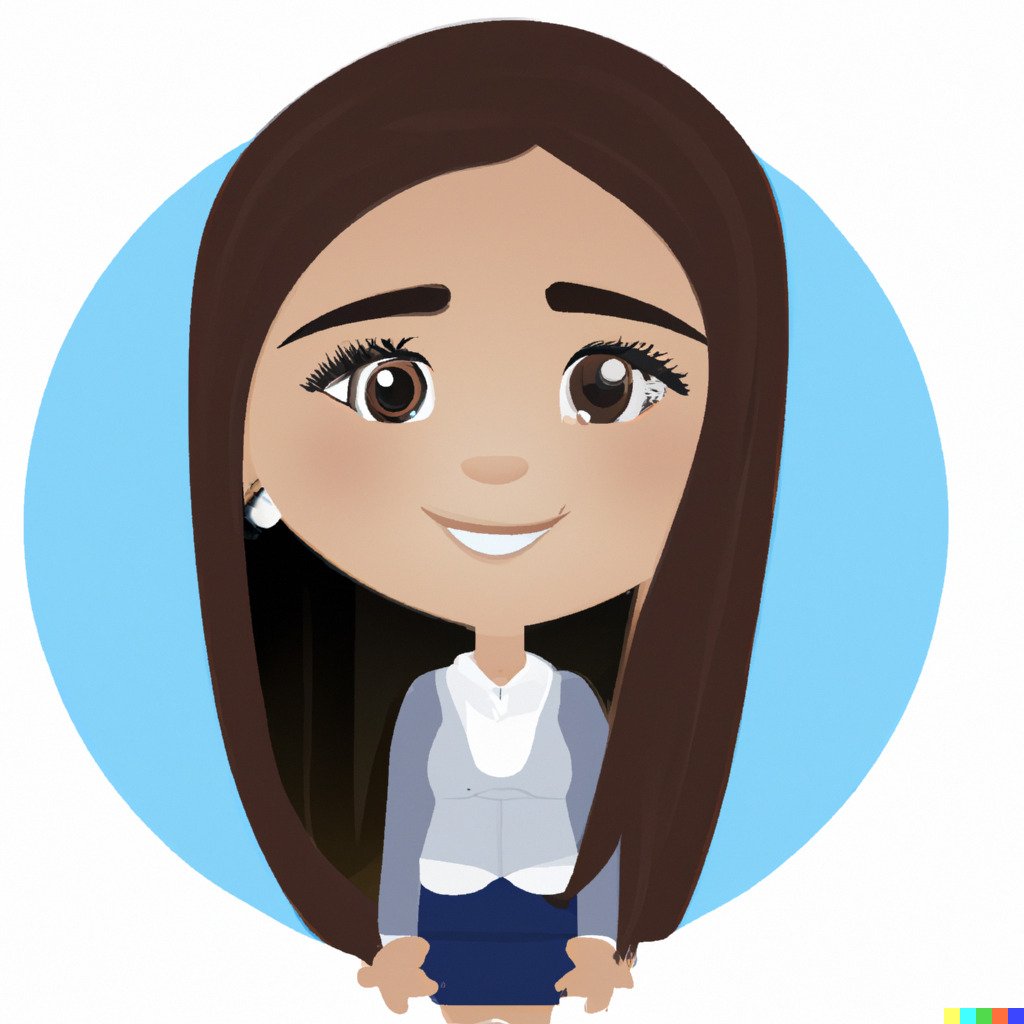 Selena Richard
Selena Richard is a tech blogger and entrepreneur who is passionate about new technologies. She has a keen interest in 3D printing and sublimation printers, which she uses to design crafts and solve problems for small business owners.

Selena provides simple and effective solutions for small business growth. With a team of expert members, she targets the needs of small business owners and takes pride in her work.