What is the Difference Between an Inkjet Printer and a Sublimation Printer?
If you've been shopping for a printer, you might have seen the terms inkjet and sublimation. What does it mean? Which is better? A printing process can either be inkjet or sublimation. Inkjet printers work by utilizing CMYK inks to produce an image on paper, whereas sublimation printers use heat to transfer images onto fabric.
Here are some of the benefits of using a sublimation printer:
Prints images up to 18 times faster than inkjet printer.
The heat required for sublimation printing can make it easier to print on irregular surfaces like foam, plastic, and vinyl.
Sublimations are also more durable because they are water resistant.
There is less risk of smudging with sublimations because the image is created by heat rather than ink.
Read: Top 8 Latest Sublimation Printers for Beginners 2022 Picks & Reviews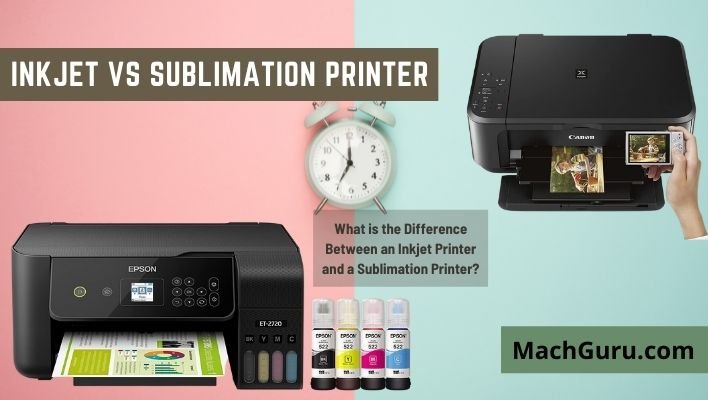 What is an inkjet printer?
Inkjet printers are a type of printer that uses liquid ink in a cartridge. The print head moves over the paper and sprays ink onto it. Inexpensive and popular with photographers, inkjet printers can produce high-quality images on photo paper.
What is a sublimation printer?
A sublimation printer is a type of printer that uses heat to dye polyester fabric sheets with special inks. This method is often used to make custom products like T-shirts, phone cases, and wall art. The fabric isn't coated with a layer of plastic or metal, so it's more durable and doesn't crack or peel when washed.
Recommended: Best Sublimation Inks of 2022 – Compatible with Epson and SawGrass
Differences Between Inkjet and Sublimation Printers
The main difference between the inkjet printer and the dye-sublimation printer is not just in the high-quality prints, but also in the method employed to create the picture. Ink-jet printers utilize the cartridge to create an image with a resolution of 300 by 300 dots per inch (dots for every inch.) The majority of printer cartridges don't produce an image with a resolution that is authentic image quality. The majority of customers complain that their printer cartridge isn't stocked with enough pigment to produce more than 20 or 25 images before they need to replace it.
Dye sublimation printers employ ribbons that create prints with 5760 x 1440 pixels and print 16.77 million colors. The printer can print up to 256 colors on one dot, with an asymmetrical resolution. This means that the color is identical across both sides. The ink-jet doesn't have this ability.
Read: How to Change a Cricut Blade
Certain ink-jet makers claim that their cartridges print images that last for hundreds of years. However, some customers have complained that their photos fade within a couple of years. Additionally, if the photos get wet, the color fades. It appears that nearly every printer cartridge brand has this issue. When tested in factory settings, dye-sublimation printers generate images that do not fade, and the colors don't run when they are they are wet. If a cup of coffee that has been drenched is placed on the photographs and it does not create an earring.
Dye sublimation is a procedure that melts the dye, not ink, onto paper. The dye takes its form as a ribbon, which produces a gas that is defused when it is heated. The specially formulated receiving layer of the newspaper absorbs the dye. By using different temperature settings, you can produce the color needed, the paper to create the various shades. The printer head can print more than 256 colors of each. The dye is bonded onto the paper with a special over-coating layer. This shields the image from water damage, fingerprints, or UV light. Once the prints are removed from the printer, they're dry and ready to be touched. This prevents smudging, running, and blotching.
Because dye sublimation printers create a continuous tone, the requirement for a higher resolution isn't required. Dye sublimation is able to confuse the human eye to the extent that 300 dpi resolution is equivalent to an inkjet printer printing at 4800 dpi.
Also Read: Silhouette Cameo 4 Reviews: Specs, Features, Price & Rating
Dye sublimation is frequently shortened to dye is well-known for its superior performance and continuous output of tone. The entire spectrum of color is utilized to create this continuous tone effect. For instance, if you show the scale from black to white Continuous tone printers prints all shades of gray which occur between real white and black. Inkjet printers employ half-tone shades.
Which is Better for You?
Opinions about which is better are mixed. Inkjet printers are cheaper, they're popular with photographers who use them to print photos from digital cameras or mobile phones, and they can produce high-quality images on photo paper. Sublimation printers are more expensive to purchase, but they're more durable because the fabric is dyed rather than coated with a layer of plastic or metal.
The right choice depends on what you want your printer for – if you want something that's cheap and easy to use for taking pictures, an inkjet printer might be best. But if you have a business where quality matters and durability is important, sublimation printing may be the best option for you.
Read: Epson SureColor F570 24-Inch Dye-Sublimation Printer Review
Conclusion
There are a lot of misconceptions about the differences between inkjet and sublimation printers.
Many people believe that an inkjet printer is the best option because it's the cheaper option, but there are a lot of drawbacks to this type of printer. A sublimation printer is a better option because it is more durable and produces a higher quality print. This article will discuss the differences between these two types of printers and offer some helpful tips for deciding which one is right for you.
Also Read: Best Epson Printer for Sublimation in 2022 – Top Picks, Reviews & Rating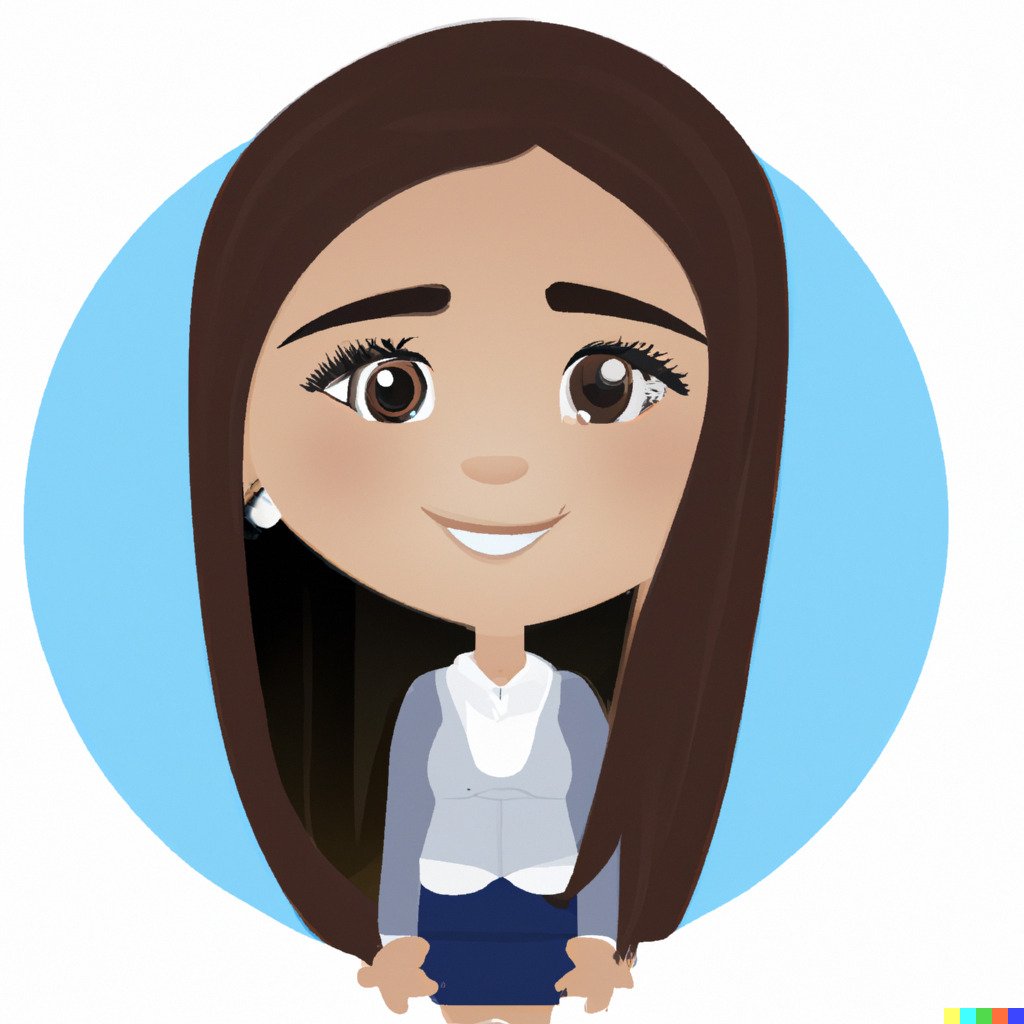 Selena Richard
Selena Richard is a tech blogger and entrepreneur who is passionate about new technologies. She has a keen interest in 3D printing and sublimation printers, which she uses to design crafts and solve problems for small business owners.

Selena provides simple and effective solutions for small business growth. With a team of expert members, she targets the needs of small business owners and takes pride in her work.