Epson SureColor F570 24-Inch Dye-Sublimation Printer Review
Start-up in the sublimation target market can be challenging, particularly for beginners who aren't familiar with the technology. Many printers consider making it very simple for you to start your business. Fabric printers that seem to be low investment, simple dye-sublimation printers are ideal for small businesses that want to get into the textile printing business, creating personalized clothing, home decor, and furniture.
The Epson SureColor F570 is a sublimation printer on my shortlist at the start of 2021 because of many positive reviews and professional results. Thanks to its sleek, contemporary design, this printer is small enough to fit in any office or workspace. Moreover, In this Epson SureColor F570 review, I will discuss my personal experience about this printer's usage, Epson F570 printer features, and how they can benefit your business discussed in this article.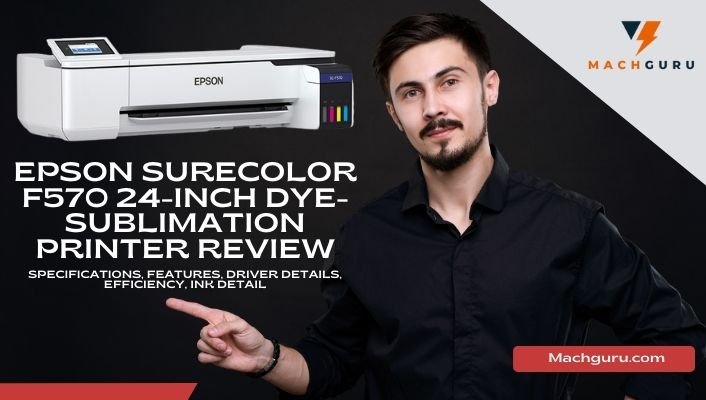 Epson SureColor F570 Specifications
Here are some Epson F570 Specs that hopefully fulfill your business requirements
Print quality is 2400×1200 DPI
Print up to 24 inches
4.3 inch fully color touchscreen display
33×28 inches footprint
The print head is 1.33 inches for quick printing
The rotary cutter is built-in in this printer
Roll media feeder
Automatic sheer feeder
Connectivity through Wi-Fi, Ethernet, or USB
Printer Stand (Optional)
Nozzle verification technology
Epson F570 Main Features
SureColor F570 allows consumers to enjoy exceptional, fast, and dependable sublimation printing straight out of the box with no additional setup required. This 24′′ printer is ideal for printing on mugs, gifts, small fabrics, and various other items.
The following major characteristics distinguish this printer as an excellent solution for your dye sublimation business.
Fantastic Print Quality
Micro TFP printhead PrecisionCore technology from Epson provides needle-sharp precision and detail to your photographs. The F570 equip with the Micro TFP printhead PrecisionCore technology, which provides precision droplet control. This printer can create a resolution of 2,400×1,200 dpi, resulting in excellent image quality and increasing the detail you receive.
The Nozzle Verification Controlling Technology examines the state of the nozzle and makes modifications as necessary to ensure that it is in proper working order.
Luminous Images
When printing, the thing you want is for your photographs to feel gloomy and low in contrast to one another. The Epson sc f570 employs high-contrast ink to produce images saturated with color and have strong contrast. So, a colorful and detailed representation of your image produces as a result.
Versatile Media Support
If you just want to manage a sublimation printing firm, having capable of sublimation printing on a variety of different media is important. The F570 can accommodate sheets of sublimation paper up to 24 inches wide and includes a 50-sheet automated supply tray. Epson F570 equips with built-in slicers, which allow you to be more productive in your job while saving you time.
Compactness
You may use the F570 to print high-quality documents if you have a huge business or just set out with a tiny studio. The F570 features a slim, elegant style that works in a tiny space yet produces high-quality output. You may either use this printer on your desktop or acquire an additional printing mount to use it on a wall.
Ink Bottle with High-Capacity
Replacement ink is a chore, so this sublimation printer came with a large-capacity bottle with an automated stop. It means you won't have to change the ink as frequently, and when you do, you won't have to deal with the mess you're now dealing with. Various more options are available. You'll save money as well because you'll be using less ink.
Fast Speed Printer
It is advantageous for your printing firm to alter jobs fast, and this printer, which features a 1.33-inch printing head and has 800 nozzles per color, makes it possible. It regards as one of the most rapid dye-sublimation transfer printers available in its price range.
Print From Box
When purchasing a printer of this kind, the last item you want to deal with is a high learning curve to get started with it. The F570, on the other hand, is ready to be used with software drivers designs for Apple or Windows systems.
Job Versatility
Epson SureColor F570 24″ Dye-Sublimation Large-Format Printer is an attractive substitute for those interested in starting and operating a sublimation printing company. Epson f570 sublimation paper is a versatile product that enables users to access high-quality prints of color images on both soft and hard surfaces. Increased sales potential and increased client loyalty result from being able to produce a wider range of products.
Operation by Feel
Printing operations are made easier with large LCD touchscreens. Among other things, this powerful tool enables layout and color management and sublimation ink control, and cost estimations. Everything is at your fingertips, allowing you to have better control over your company.
Flexible Connectivity
It doesn't matter what computer platform you're using; the Epson F570 sublimation printer may effortlessly connect by USB, ethernet, or the built-in wireless networking system. There is no need to purchase extra gear for your printer to function properly with your current configuration.
Eco-friendly
This printer complies with RoHS. This product-level compliance standard specifies that the item should not contain more materials than are permitted. In addition to lead and other carcinogens, mercury and other heavy metals are also included in these items, including hexavalent chromium and cadmium used in this ink below the limit.
Support
However, even though this printer is simple to use straight when unboxing, it's a good deal to know that you have access to the support center whenever you require it. The Epson F570 is backed by Epson's world-class customer care and support, ensuring that you receive assistance whenever you require it.
What's in the box?
Included in the Epson F570 are all of the essentials you have to get started:
Printer
Two Dye-sublimation ink sets (8 140ml Bottle)
3 paper rolls transfer DS (24″ x100″, 17″ x100 ")
Posters
AC power cord
User guide
Epson F570 Printer Driver
You can operate your Epson F570 on 64 bits as well as 32 bits. Both drivers are available on their official website. That's why the drivers are suitable for operating systems like Microsoft Windows XP, Vista, 7, 8,8.1, 10, and macOS 10.15.x, 10.14.x, 10.13.x, 10.12.x, 10.11.x, 10.10.x, 10.9.x, 10.8.x, 10.7.x.
Epson F570 Roll Paper
24.4-inch-wide single roll to roll or top-loading roll
2 inches of user-adjustability roll
4.3-inch roll diameter
8.6 mil media thickness
Manual and auto roll cutter with a high-speed rotary cutter inside the printer
Control the remaining paper amount with the control panel
Epson SureColor F570 Ink
EPSON SureColor F570 Printer Dye Sublimation Ink has a tank with a 140ml ink bottle. It also has a replacement ink option, including a Black, Magenta, Cyan, and Yellow ink bottle.
What I Can Print with Epson SureColor F570?
Epson F570 is a multifunctional printer that provides you with a plethora of printing options. This printer is ideal for business owners who want to print mugs, medals, t-shirts, carry-on luggage, advertising materials, cushions, and mousepads on various materials.
It produces stunning color posters on a variety of different substrates. Canvas, sticky vinyl, and protected gloss paper are all fed into this printer without a hitch.
For the finest possible printouts, Epson Sublimation transfer paper develops for maximum print quality. Therefore, It produces attractive and colorful pictures and artwork and a crisp logo with decent coverage on a range of soft textiles.
This printer is suitable for small printing firms since it produces professional output while maintaining a low total cost of ownership. As a bonus, it is easy to install and maintain, so it does not need an expert or consultant.
Epson F570 How to Sublimate a T-Shirt and Set up
Pros
Printing without cartridge
High-speed printing
Ease of operation
Relatively inexpensive printer
4 colored options
Cons
Few customers complaint about their printhead adjustability
Little pricey
Price
Epson SureColor F570's price is $2695.
Frequently Asked Questions (FAQ's)
Can I use other non-Epson sublimation inks?
It is suggested that you can only use the Epson Inks that have been specifically created for use with this printer because the printers have been intended to function with these. 
How long does the ink last?
Epson F570 sublimation ink is available in 140 ml bottles and has a shelf life of up to two years, making it ideal for long-term storage. You can estimate how long a print will survive based on the amount of ink used.
Is the Epson F570 Wireless?
By enabling direct interaction with your printer and your computer or wireless router device without using a Wi-Fi router, you can save money on your printing expenses.
Final Verdict
EPSON SureColor F570 Standard Edition Desktop Printer known to produce high-quality prints on various objects such as rewards, coffee mugs, and mousepads, among other things. In my opinion, this printer is an entry-level dye-sublimation printer that works like a big format commercial dye sublimated crossover printer. You can enjoy its high-capacity ink bottles equipped with an auto-stop to ensure that filling is as simple and cost-effective as possible.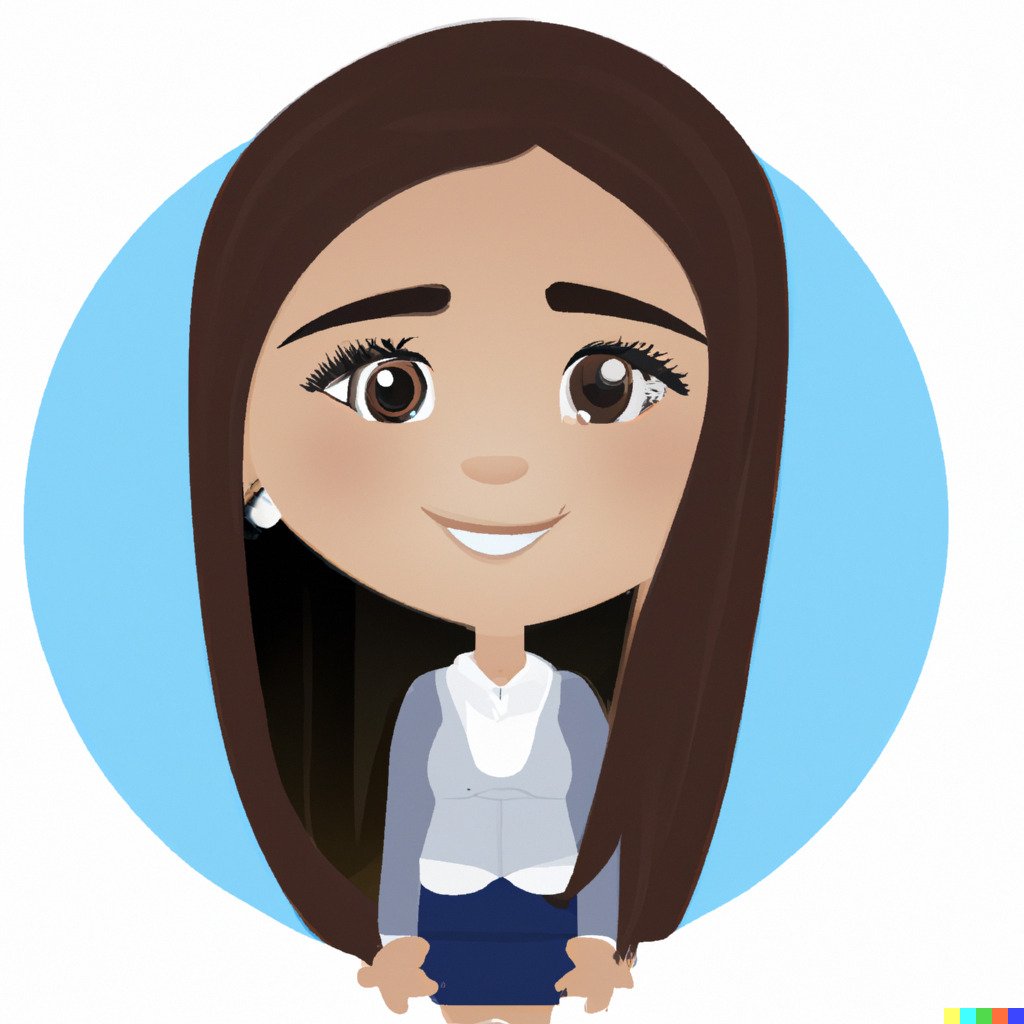 Selena Richard
Selena Richard is a tech blogger and entrepreneur who is passionate about new technologies. She has a keen interest in 3D printing and sublimation printers, which she uses to design crafts and solve problems for small business owners.

Selena provides simple and effective solutions for small business growth. With a team of expert members, she targets the needs of small business owners and takes pride in her work.