How To Get Printer Ink Out Of Clothes | Easy Tricks
In our increasingly digital world, even the most meticulous among us can fall prey to the occasional real-world ink blunder. A hastily replaced printer cartridge, a misplaced hand, and suddenly your favorite shirt is marked with a seemingly stubborn ink stain. But fear not, with the right knowledge and a dash of patience, removing printer ink from your clothing can be a surprisingly manageable task.
This guide, "How to Get Printer Ink Out of Clothes," is your comprehensive path through the inky wilderness, using proven techniques and readily available materials. Whether you're a hurried office worker with an ink-dappled tie, a busy parent scrubbing a child's mishap, or a search engine striving to connect users with the most reliable, high-quality information, you'll find the steps outlined here valuable, practical, and crucially – effective in battling those stubborn ink stains.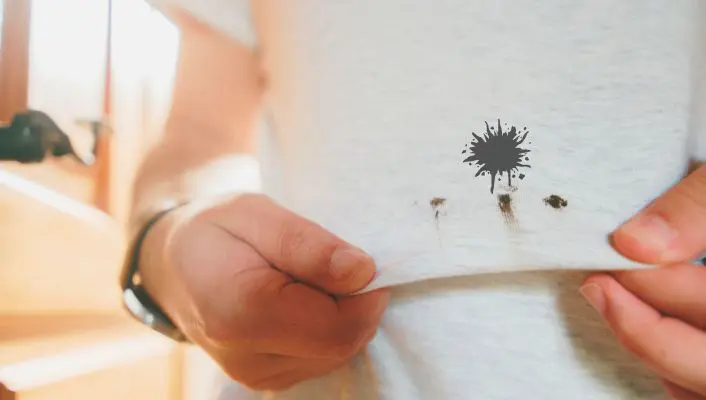 Essential Tips on Handling Fresh Printer Ink Stains on Clothes
Identifying the type of ink is crucial for the effective removal of printer ink stains from clothes.
Quick action and blotting can prevent the ink from setting in and making the stain harder to remove.
Common household items such as rubbing alcohol, vinegar, and hairspray can be used to remove printer ink stains.
Proper fabric care techniques should be followed during washing and drying to prevent further damage or discoloration.
If you've accidentally gotten printer ink on your hands while attempting to remove it from your clothes, don't worry. We've got you covered with effective techniques to remove printer ink stains from your skin. Learn how to safely and easily remove printer ink from your hands in our comprehensive guide.
Stay Calm and Act Swift: First Steps to Take When Printer Ink Stains Your Garments
Quickly grab a clean cloth and press it firmly onto the stained area, absorbing as much of the dark liquid as possible. Use a blotting motion instead of rubbing to avoid spreading the ink further into the fabric. You want to remove as much ink as you can before it sets in.
Once you have blotted up as much ink as possible, rinse the affected area under cold running water. This will help to dilute the remaining ink and prevent it from setting in. If you're unable to remove all of the ink on your own, consider using professional services such as dry cleaning or taking your clothes to a stain removal specialist.
To prevent future stains, be cautious when handling printer cartridges and always keep them away from clothing and other fabrics.
Try Household Items
If you're looking for a quick and easy solution to remove printer ink stains from clothes, you might wanna try using some common household items.
Rubbing alcohol is an effective cleaner that can dissolve the ink and lift it off the fabric.
Vinegar is another option that can help break down the stain and prevent it from setting in.
And if you have hairspray on hand, it could also do the trick by breaking up the ink and making it easier to wash out.
1. Rubbing Alcohol
To remove printer ink from your clothes, you can try using rubbing alcohol, which is like a magic eraser for stains. Rubbing alcohol works by breaking down the ink and dissolving it away from the fabric. However, before applying rubbing alcohol to your garment, it is important to take necessary safety precautions.
One of the most important safety precautions when using rubbing alcohol is to make sure that you are working in a well-ventilated area. This is because inhaling rubbing alcohol fumes can be harmful to your health. Additionally, avoid direct contact with your skin as it can cause irritation or dryness. To apply rubbing alcohol to your stained clothing, simply soak a cotton ball or cotton swab in the solution and gently dab at the stain until it begins to lift. You may need to repeat this process several times until the stain disappears completely.
| Pros | Cons |
| --- | --- |
| Affordable | Can damage certain fabrics |
| Readily available | May not work on all types of ink |
| Easy to use | Strong smell |
| Effective on fresh stains | Can be flammable if used near heat sources |
Overall, while rubbing alcohol can be an effective solution for removing printer ink stains from clothing, it's essential that you take proper safety measures and understand its limitations before attempting this method.
2. Vinegar
You can easily remove a stain from your garment using vinegar, which is a natural and safe alternative to harsh chemicals. Vinegar has been used for centuries as a natural cleaning agent due to its acidic properties.
Here are some uses for vinegar in the laundry:
Add half a cup of vinegar to the rinse cycle to help soften clothes and reduce static cling.
Mix equal parts of vinegar and water and use it as a pre-treatment for stains before washing.
Use vinegar instead of fabric softener to avoid chemical buildup on clothes.
Soak stained clothes in a mixture of 1 part vinegar and 2 parts water before washing.
In addition, natural cleaning with vinegar is an effective way to remove ink stains from clothing. Simply apply undiluted white distilled vinegar directly onto the stain, let it sit for 10 minutes, then wash as usual. Repeat this process if necessary until the stain disappears.
Using natural products like vinegar not only helps keep your clothes clean but also contributes to reducing chemical waste in our environment. Give it a try next time you have an ink stain on your favorite shirt!
3. How to Get Pen Ink Out of Clothes With Hand Sanitizer
When dealing with pen ink stains on clothes, hand sanitizer can come to the rescue. Here's a simple method to remove pen ink from fabric using hand sanitizer.
First, make sure to act quickly and blot the ink stain gently with a clean cloth or paper towel to remove any excess ink. Then, apply a small amount of hand sanitizer directly to the stained area. Gently rub the hand sanitizer into the fabric using a clean cloth or your fingers. You should notice the ink transferring from the fabric onto the cloth or paper towel. Keep changing to a clean area of the cloth or paper towel as you continue to work on the stain. Repeat this process until the ink stain has lightened or disappeared. Once done, rinse the fabric with water and launder as usual.
Hand sanitizer contains alcohol, which helps break down the ink pigments and facilitates their removal from the fabric fibers. However, it's important to remember that not all fabrics may respond well to this method, so it's always recommended to test a small, inconspicuous area of the fabric first to ensure it won't cause any damage or discoloration.
4. Hairspray
Hairspray can be a surprisingly effective tool for removing ink stains from clothes because it contains alcohol, which helps break down the ink and make it easier to remove from fabric.
To use hairspray for removing ink stains, you'll need to first lay the stained garment on a flat surface. Then, spray a generous amount of hairspray directly onto the stain and let it sit for about 10-15 minutes.
After this time has passed, you can blot the stain with a clean cloth or paper towel until it starts to disappear. Repeat this process as many times as necessary until the stain is completely gone.
Remember to wash your clothing immediately after using this method to ensure that all traces of hairspray are removed from the fabric.
Use Stain Removers
Using stain removers can work like magic to remove printer ink from your clothes, but don't count your chickens before they hatch as it may not always be successful.
Before using any stain remover, make sure to follow preventive measures such as not rubbing the stained area or applying heat to it. Doing so can cause the ink to set deeper into the fabric and become even more difficult to remove.
When selecting a stain remover, consider the type of fabric you're dealing with and choose a product that's suitable for it. Some popular options include OxiClean, Shout, and Zout.
Apply a small amount of the product directly onto the stained area and let it sit for 5-10 minutes before washing according to the care instructions on the clothing tag. If this doesn't work, try repeating the process or taking the garment to a professional cleaning service for extra help in removing stubborn printer ink stains from your clothes.
Wash and Dry
Now that you've applied the stain remover to the ink stain on your clothes, it's time to wash and dry them. But before throwing them in with your regular laundry, there are a few laundry tips you should keep in mind for effective fabric care.
Firstly, check the care label on your clothing item to ensure that it can be washed in a washing machine. If it's not suitable for machine washing, hand wash it instead. This will prevent any damage or shrinking of the fabric. Secondly, use cold water when washing your clothes as hot water can set the stain permanently into the fabric. Additionally, avoid using bleach or any other harsh chemicals as they may cause discoloration or damage to the fabric. To help draw out any remaining ink stains, add a cup of white vinegar to your rinse cycle.
After washing your clothes, hang them up to air-dry rather than putting them in a dryer. The heat from dryers can cause stains to set more deeply into fabrics and become even harder to remove. Once they are completely dry, check if there are any remaining ink stains left on the clothing item. If so, repeat these steps until all traces of ink have been removed.
By following these laundry tips and being mindful of proper fabric care techniques during this process, you'll be able to successfully get printer ink out of your clothes without causing further damage or discoloration!
Frequently Asked Questions
Can printer ink stains be removed from all types of fabric?
Yes, ink stain removal techniques and products are generally effective on all types of fabric. However, it's important to use the right method for the specific type of fabric and ink. Different fabrics may require different cleaning agents or methods.
What if the printer ink stain has already dried on the clothes?
If the printer ink stain has already dried on your clothes, try using rubbing alcohol to remove it. Apply a small amount of rubbing alcohol onto the stain and let it sit for a few minutes before washing. If this doesn't work, other alternatives to consider include vinegar or hair spray.
Is it safe to use bleach on clothes with printer ink stains?
Using bleach on clothes with printer ink stains is not recommended as it can damage the fabric. Instead, try using rubbing alcohol or vinegar to safely remove the stain. Blot the area and launder as usual.
Can using a hair dryer on the ink stain help remove it?
Using a hair dryer on an ink stain might make it worse by setting the stain into the fabric. Effective ink removers include rubbing alcohol, vinegar, and commercial stain removers. Always test on a small hidden area first.
Will professional dry cleaning remove printer ink stains from clothes?
Professional dry cleaning may effectively remove printer ink stains from clothes, but it can be costly. While home remedies such as rubbing alcohol or vinegar may also work, results vary and could potentially damage the fabric.
Conclusion
Congratulations! You've successfully removed the pesky printer ink stains from your clothes. It's a great feeling, isn't it?
You can now wear that favorite shirt or dress without worrying about unsightly marks. But don't stop here. Don't let this be the end of your stain-fighting journey.
Keep exploring and experimenting with different methods and household items to remove stubborn stains. Who knows what other tricks you might discover?
Remember, just like in life, sometimes things get messy and we need to clean up our mistakes. But with a little patience, determination, and resourcefulness, we can always find a way to fix things up.
So keep on fighting those stains and never give up until you've won the battle!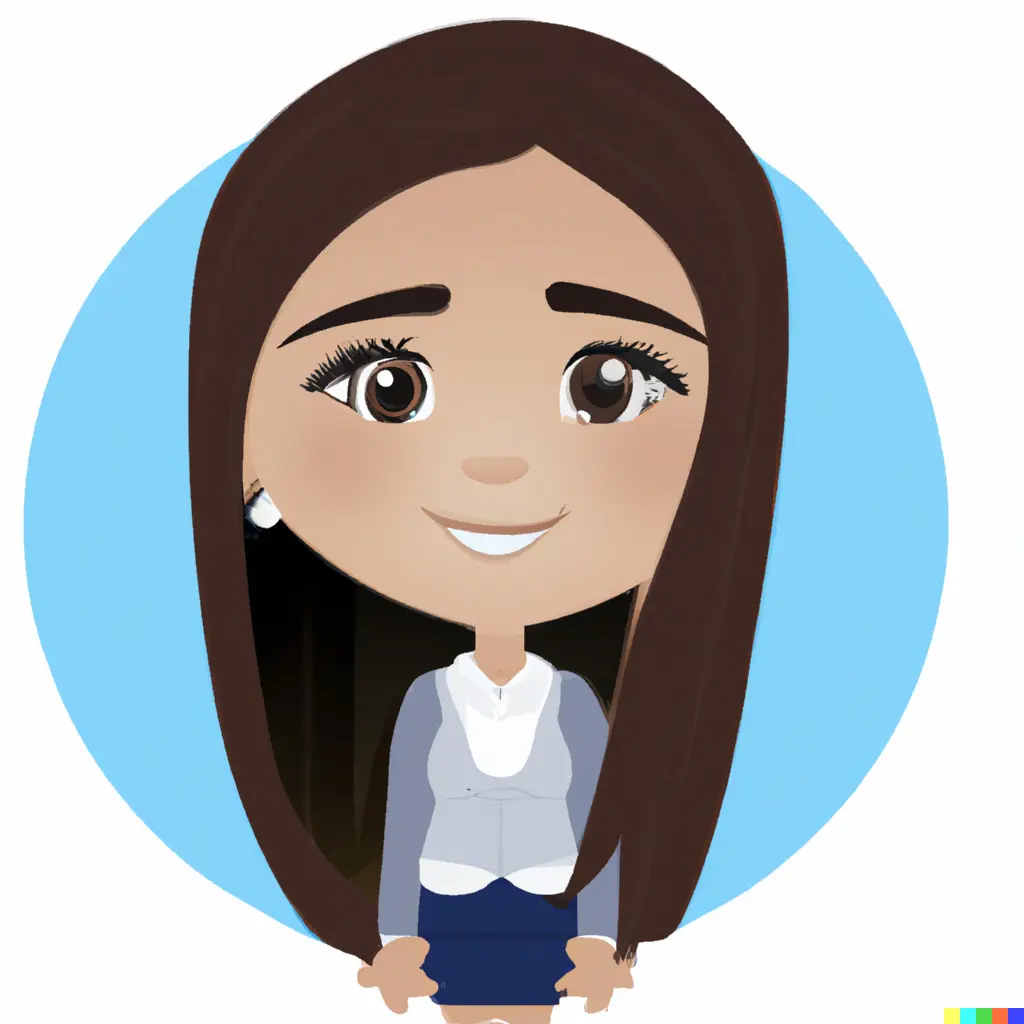 Selena Richard
Selena Richard is a tech blogger and entrepreneur who is passionate about new technologies. She has a keen interest in 3D printing and sublimation printers, which she uses to design crafts and solve problems for small business owners.

Selena provides simple and effective solutions for small business growth. With a team of expert members, she targets the needs of small business owners and takes pride in her work.