How To Print On Envelopes
Printing on envelopes can be a daunting task, especially if you're not familiar with the process. However, with the right equipment and some simple steps, it's easier than you might think.
In this article, we'll guide you through how to print on envelopes at home so that your mail looks professional and polished.
First things first, make sure you have the right printer for the job. Not all printers are capable of printing on envelopes or other thicker paper stocks. Look for a printer with a manual feed tray that can handle envelope sizes and weights.
Once you have your printer sorted, it's time to adjust your settings to ensure optimal results. Follow our step-by-step instructions to prepare your blank envelopes and print them out flawlessly every time!
Critical Considerations for Printing on Envelopes
Choose a printer with a manual feed tray for envelope sizes and weights
Adjust printer settings for envelope size and orientation
Properly package envelopes with the correct size and addressing etiquette
Print a test envelope before printing the entire batch
Choose the Right Printer
You'll want to make sure you've got a printer that can handle envelope printing with ease, so don't just assume any old printer will do the job.
There are different types of printers in the market but choosing the right printer for envelope printing is an art. So, there are a few things to consider while choosing a printer for envelopes either HP, Epson, or Brother brands. First and foremost, you need to decide whether you want an inkjet or laser printer. Inkjet printers use liquid ink while laser printers use toner. Both can be used for printing on envelopes, but laser printers tend to be more durable and produce sharper text.
Another important factor is wireless connectivity. Many modern printers offer wireless connectivity options such as Wi-Fi or Bluetooth, which makes it easy to print from your phone or tablet without having to physically connect your device to the printer. This can be especially convenient if you're frequently on the go and need to print documents quickly and easily from your mobile devices.
Overall, when choosing a printer for envelope printing, take some time to research different models and consider your specific needs before making a decision.
Adjust Your Printer Settings
To ensure that your envelopes are properly aligned and printed, it's important to adjust your printer settings accordingly. Start by selecting the right envelope size in your printer settings. If you're not sure about the size, measure the envelope and select it from the list of options provided by your printer.
Next, make sure that you choose the correct orientation for printing on envelopes. This means selecting landscape or portrait mode depending on how you want to position the envelope on your printer tray.
If you experience any troubleshooting issues while printing, check if there are specific instructions provided by your printer manufacturer for printing envelopes. Additionally, consider customizing envelope templates in software programs like Microsoft Word to ensure that all text fits within the designated space without any overlap or cut-off letters.
With these adjustments, you can confidently print out professional-looking envelopes with ease!
Prepare Your Envelopes
Before sending out your message to the world, it's important to properly package it like a gift being wrapped with care. Just as a well-wrapped present can make all the difference in how it's received, preparing your envelopes with attention to detail can set the tone for how your message is perceived.
To ensure that your envelopes are ready for printing, you should follow these simple steps:
Choose the right envelope size: The first thing you need to do is make sure that you have the correct envelope size for your message. Whether you're sending a formal invitation or a business letter, using the appropriate size will help ensure that everything fits neatly inside without looking cramped.
Addressing etiquette: The way you address an envelope can say a lot about who you are and what kind of message you want to convey. Make sure to use proper etiquette when addressing your envelopes, including using titles and full names wherever possible.
Prepare your envelopes: Before printing on your envelopes, take some time to prepare them properly by folding any flaps or creases and smoothing out any wrinkles or bumps. This will help ensure that they feed smoothly through your printer and come out looking neat and professional.
By following these simple steps, you can ensure that your printed messages arrive in style!
Print Your Envelopes
Before you start printing your envelopes, make sure to preview your print job to ensure that the layout is correct. It's also important to print a test envelope on regular paper first to check for any errors or alignment issues.
Once you're confident with the test print, go ahead and print your final envelopes on the appropriate setting for your printer.
Preview Your Print Job
Now you can see how your envelope will look before printing it, simply by selecting the 'Print Preview' option in your printer settings. This feature allows you to check that your design and text are properly aligned on the envelope.
Here are some tips to make the most of this preview:
First sub-list:
Check for spelling errors and typos
Make sure all elements fit within the designated print area
Second sub-list:
Adjust font sizes or spacing if necessary
Try printing a test page on plain paper to confirm everything looks correct
By using Print Preview, you can save time and money by catching any issues before wasting envelopes or ink. Take advantage of this helpful tool as part of your envelope printing process.
Print a Test Envelope
Once you've got your design just right, it's always a good idea to run off a trial envelope to ensure everything looks shipshape and Bristol fashion. This practice run will allow you to catch any mistakes or errors before printing out the entire batch of envelopes. To do this, load a single envelope into the printer tray and print your design onto it.
To help troubleshoot errors during your test print, use the following table as a guide:
| Problem | Solution |
| --- | --- |
| envelope jammed | Remove the jammed envelope and adjust the settings |
| Design is crooked or off-center | Adjust margins and alignment settings |
| Ink smudging or bleeding | Check ink levels and paper type compatibility |
By taking the time to print a test envelope, you can avoid costly mistakes and ensure that all of your envelopes come out perfectly every time. Happy printing!
Print Your Final Envelopes
Get ready to see your beautifully designed envelopes come to life with just a few clicks of a button! Once you've tested your design on a test envelope and made any necessary adjustments, it's time to print your final envelopes.
Here's how:
Load the envelope into the printer according to the printer's instructions.
Make sure your printer settings are set for envelopes and that the correct orientation is selected.
Double-check that all addresses are correctly formatted according to addressing etiquette standards.
Hit 'print' and watch as your unique and professional-looking envelopes come out!
Remember, proper addressing etiquette is important when printing on envelopes. Make sure all names, titles, and addresses are formatted correctly and legibly. With these tips in mind, printing on envelopes has never been easier!
Tips and Tricks
You'll be pleasantly surprised at how easy it is to print on envelopes with these helpful tips and tricks. First and foremost, avoid common mistakes such as not aligning your envelope properly or using the wrong size envelope for your printer.
Double-check the settings on your printer to ensure that you've selected the correct paper type and size.
When addressing envelopes, remember to follow proper etiquette by placing the recipient's address in the center of the envelope and your return address in the upper left corner.
Use a clear and legible font that's easy to read, such as Arial or Times New Roman. Additionally, if you're printing a large batch of envelopes, consider doing a test print on one or two envelopes before printing out the entire batch to ensure accuracy.
By following these simple tips and tricks, you can easily create professional-looking envelopes for any occasion.
Frequently Asked Questions
Can I print on all types of envelopes?
To ensure successful envelope printing, it's important to choose the right envelopes. Consider factors such as size, weight, and printer compatibility. Follow envelope printing tips for best results on all types of envelopes.
How do I align my text to print perfectly on the envelope?
To align your text perfectly on an envelope, adjust the margins and choose a font size that fits. Investigate theories on envelope printing to make the process more enjoyable.
What do I do if my printer consistently jams when printing on envelopes?
If your printer consistently jams when printing on envelopes, try troubleshooting solutions such as adjusting the paper thickness setting or using a different brand of envelopes. Check your printer compatibility with envelope sizes and types before printing.
Can I use colored ink or do I have to use black ink only?
When printing on envelopes, it's best to use black ink for optimal readability. However, if you choose to use colored ink, make sure it contrasts well with the envelope color and doesn't bleed or smudge during printing.
How do I know when it's time to replace the printer's ink or toner?
If you notice faded or streaky prints, it may be a sign of low ink or toner. Troubleshoot printer issues by checking the ink levels and replacing cartridges as needed.
Conclusion
Well done, you've successfully printed your envelopes! Who knew it could be so easy?
Now all that's left to do is send them off and wait for the response. But wait…did you remember to put enough postage on them? Did you double check the address? Ah, the joys of sending mail.
But don't worry, with your newfound skills in envelope printing, you're one step closer to becoming a master of snail mail. And who knows, maybe someday you'll even find yourself writing love letters or penning handwritten notes just for fun.
So go forth and print those envelopes with confidence, knowing that your recipients will surely be impressed by your attention to detail (and not just because they can finally read their name without squinting).
Congratulations on a job well done!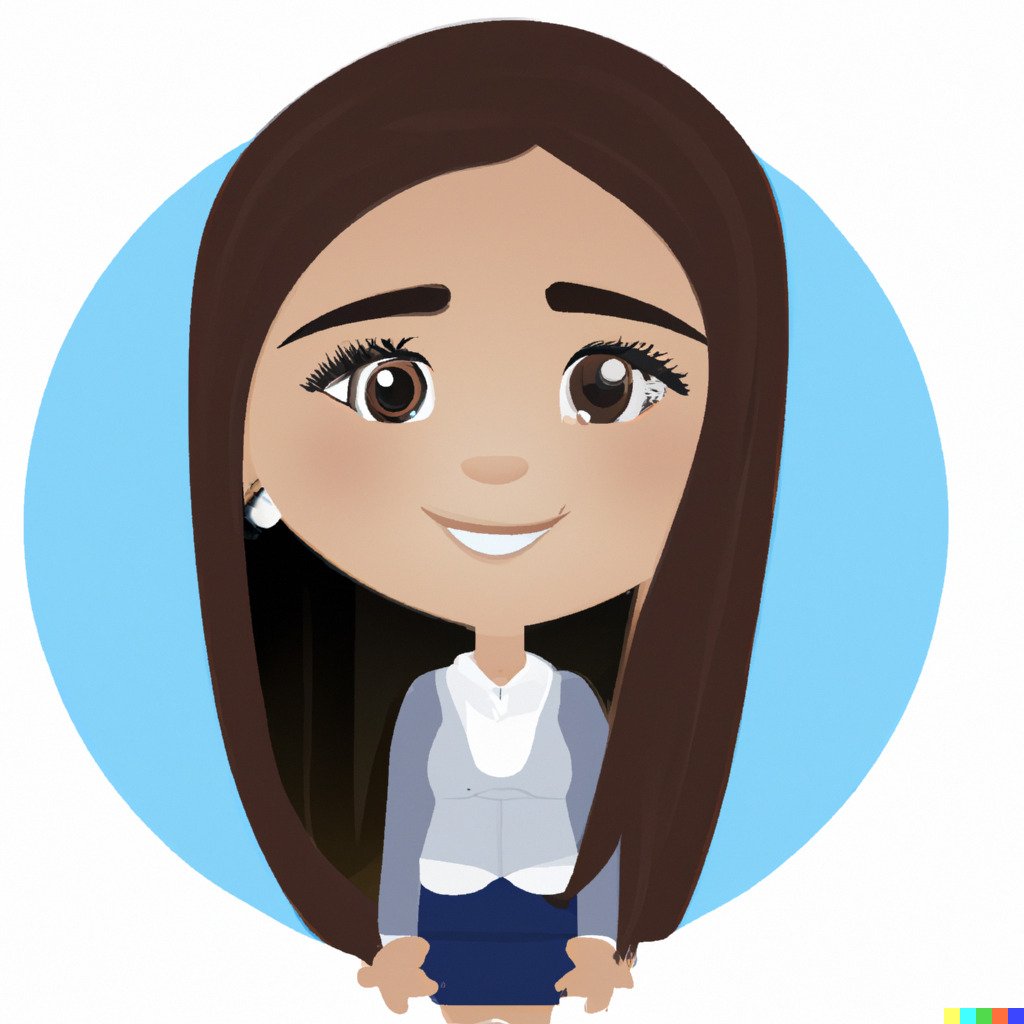 Selena Richard
Selena Richard is a tech blogger and entrepreneur who is passionate about new technologies. She has a keen interest in 3D printing and sublimation printers, which she uses to design crafts and solve problems for small business owners.

Selena provides simple and effective solutions for small business growth. With a team of expert members, she targets the needs of small business owners and takes pride in her work.