How Much Does It Cost To Print Pictures At Walmart
As the saying goes, a picture is worth a thousand words. Whether it's capturing a special moment with your loved ones or preserving a cherished memory, pictures are an integral part of our lives.
In this digital age where most of us store our images on smartphones and laptops, printing them out has become somewhat of a lost art. However, fear not! Walmart provides a range of exceptional photo printing services that can effortlessly bring your precious moments to life. Additionally, if you're seeking the best portable photo printer, we've got you covered with top-notch options that offer convenience and quality.
From standard prints to customized collages, Walmart has you covered. Not only are their prices competitive but they also offer same-day pickup options for those last-minute print needs.
So why let your precious moments linger in the digital abyss when you can have them printed and displayed in all their glory? Let's take a closer look at how much it costs to print pictures at Walmart and what options are available to you.
Core Consideration About Walmart Photo Printing Prices
| | | |
| --- | --- | --- |
| Print Size | Pickup in 1-Hour | Ship to Home |
| 4×4 | $0.38 | $0.18 |
| 4×6 | $0.12 | $0.12 |
| 4×5.3 | $0.12 | $0.12 |
| 5×5 | $0.98 | $0.48 |
| 5×7 | $1.18 | $0.68 |
| 8×8 | $2.84 | $1.84 |
| 8×10 | $2.94 | $1.94 |
| Wallet | $0.58 | $0.38 |
Price Chart of Photo Printing at Walmart
Walmart offers a range of photo printing services, including standard prints, collage prints, custom prints, and canvas prints in various sizes.
Prices for photo prints at Walmart start at 12 cents per print for standard prints and 4×6 prints.
Walmart uses high-quality paper and the best photo printers for printing photos and offers same-day pickup options for photo prints.
Walmart's photo printing services are available both online and in-store, making it easy for customers to order and receive their prints.
Overview of Cost of Printing Photos at Walmart
You'll be pleased to know that Walmart's photo printing services offer a wide range of options for all your photo needs, from standard prints to canvas prints and everything in between. One of the benefits of using Walmart's photo printing services is its affordability. You can print photos starting at just 12 cents per print, which is significantly lower than some other popular photo printing services.
In addition to being affordable, Walmart's photo printing services also offer high-quality prints. They use state-of-the-art equipment and high-quality paper to ensure that your photos come out looking great. When comparing with other photo printing services, Walmart stands out for its convenience as well – you can order online or in-store and pick up your prints in as little as an hour.
Overall, if you're looking for an affordable and convenient option for printing your photos, Walmart's photo printing services are definitely worth considering.
If you don't have a nearby Walmart store, don't worry! CVS Pharmacy is here to assist you with printing your photos. With over 3,400 stores across the United States, CVS offers reliable copy and print services. You can check out their CVS Pharmacy printing services and prices.
Standard Photo Prints Cost at Walmart
If you're looking to print standard-sized photos, Walmart offers a range of affordable options.
A 4×6 print costs just 12 cents, while an 8×10 is priced at $1.94.
These prices are among the lowest in the market and make it easy for you to get high-quality prints without breaking the bank.
Pricing for 4×6 prints
The cost of printing 4×6 pictures at Walmart can vary depending on the quantity, but typically runs around 12 cents per print, making it a budget-friendly option for capturing memories.
Experience the breathtaking beauty of vivid colors, pristine details, and fade-resistant prints as you showcase your cherished memories on our premium 4″×6″ Fujicolor Crystal Archive paper, perfect for sharing with your loved ones.
Pricing for 8×10 prints
With Walmart's selection of print sizes, you can easily get high-quality 8×10 prints at an affordable price. The cost per print varies depending on the type of photo paper you choose. For standard glossy or matte photo paper, the cost is $1.94 per print.
Collage Prints
Hey, you'll be pleasantly surprised to know that making collage prints at Walmart is an affordable way to showcase your memories with loved ones.
With the help of Walmart's easy-to-use design software, you can create personalized collages by selecting multiple photos and arranging them in a creative manner.
Here are some reasons why you should consider making collage prints at Walmart:
You can choose from various collage design ideas, such as grids, clusters, mosaics, and more.
Collage prints are available in different sizes, ranging from 4×6 to 20×30 inches.
You can add text or captions to your collages for a more personalized touch.
Collage prints offer creative display options, such as framing or mounting on canvas.
Whether you want to gift a photo collage to a friend or decorate your own living space with cherished memories, Walmart has got you covered.
The prices for collage prints may vary depending on the size and format of the print but rest assured that they won't break the bank. Plus, with Walmart's same-day pickup option, you won't have to wait long before admiring your beautiful new creation!
Frequently Asked Questions
Does Walmart offer any discounts or promotions for photo printing services?
Looking to save on photo printing at Walmart? Walmart often offers coupons for photo printing services. You can find these coupons in their weekly ad or on their website.
Are there any restrictions on the types of photos that can be printed at Walmart?
To print photos at Walmart, ensure they meet the accepted formats and photo quality requirements. Accepted formats include JPEG, BMP, PNG, and TIFF. Photo quality should be high resolution for best results.
How long does it typically take for photos to be printed and ready for pickup at Walmart?
When you choose Walmart for photo printing options, the turnaround time is typically one hour or less. Simply upload your photos online or bring them to your local store and they'll be ready for pickup in no time. They also offer ship-to-home services for your prints.
Can I order prints online and have them shipped to my home instead of picking them up at the store?
By coincidence, you can order prints online at Walmart and choose to have them shipped to your home instead of picking them up in-store. Online ordering options include various sizes and finishes, but shipping fees may apply.
Does Walmart offer any additional services, such as photo editing or restoration, for an additional fee?
Walmart offers photo restoration services and editing options for an additional fee. Their photo restoration process can repair scratches, tears, and discoloration. Editing options include red-eye removal, brightness adjustment, and cropping.
Conclusion
Congratulations! You now know all you need to about Walmart's photo printing services. From standard prints to custom ones, they've got it all covered.
So, what are you waiting for? Go ahead and capture those precious moments and let Walmart turn them into beautiful prints that you can cherish forever.
Imagine holding a picture in your hands that captures the essence of a moment so perfectly that it takes your breath away. That's what Walmart's photo printing services offer – an opportunity to preserve memories in the most beautiful way possible.
Whether it's a collage of your child's first year or a custom print of your favorite vacation spot, Walmart has got you covered with their affordable prices and high-quality prints.
So, don't wait any longer and head to Walmart for all your photo printing needs!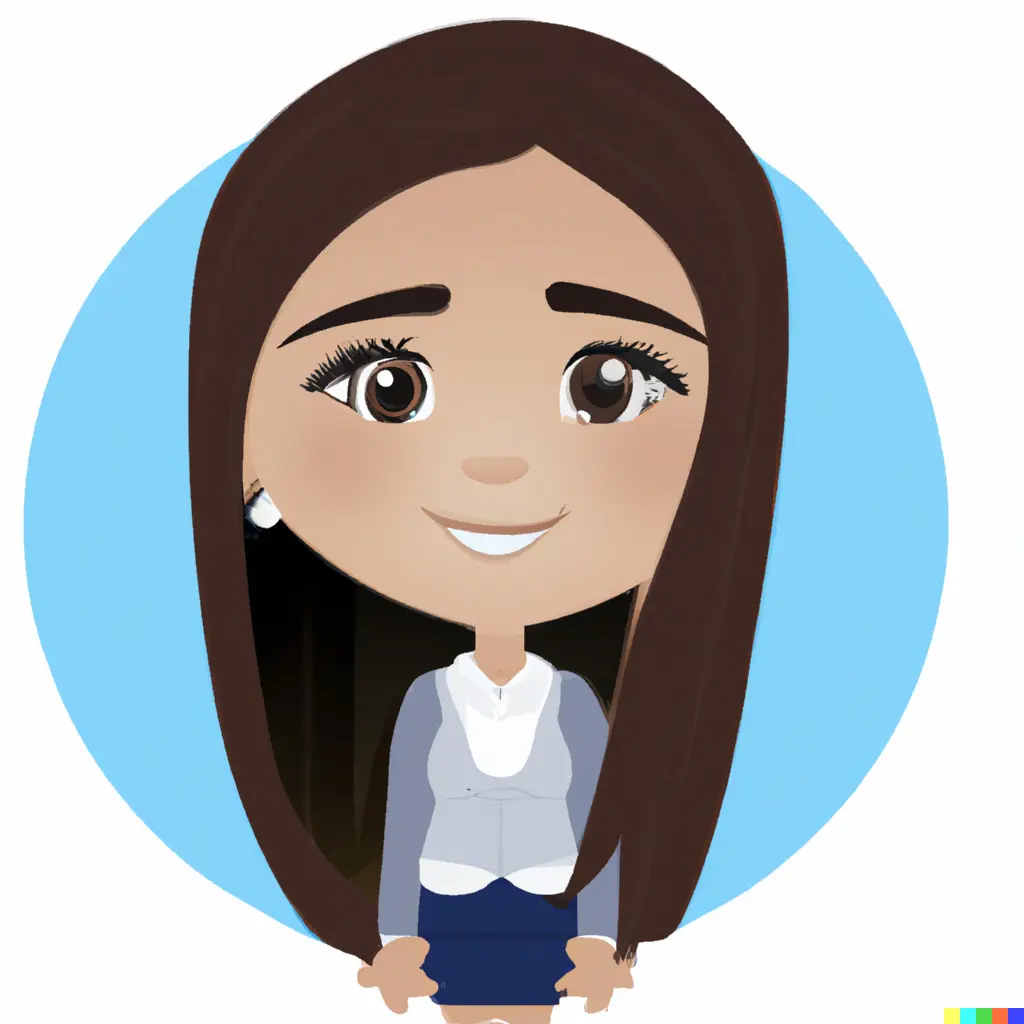 Selena Richard
Selena Richard is a tech blogger and entrepreneur who is passionate about new technologies. She has a keen interest in 3D printing and sublimation printers, which she uses to design crafts and solve problems for small business owners.

Selena provides simple and effective solutions for small business growth. With a team of expert members, she targets the needs of small business owners and takes pride in her work.