Sawgrass SG500 Sublimation Printer Review – Is It The Best One For You?
The Sawgrass SG500 is an advanced sublimation printer from the Sawgrass SG400, released on June 2020. It will provide exceptional print quality on your merchandise, and it will operate perfectly on a range of different polymers.
It will also assist you in printing on a range of objects such as Sublimation T-shirts, mugs, glass, wood, and other similar goods. With a surge in demand in your sublimated printing business, the Sawgrass SG500 is an excellent sublimation printer to consider upgrading your current setup with.
In addition, it is an excellent alternative for those looking for an additional source of income in addition to their usual 8-hour occupations.
This printer will meet all of your huge print needs while also being small enough to fit on your desktop. With this letter-sized printer, you can print your creative designs with exceptional higher reliability, regardless of their size.
RELATED: Top 8 Latest Sublimation Printers for Beginners 2022 Picks & Reviews
SG400 to SG500
For those who want to upgrade their SG400 printer but are concerned about the accessories that came with their older SG400 printer, you no longer have to be concerned about that. SG500 printer is utterly compatible with the peripherals included with its preceding version, ensuring that no resources are wasted on your end.
Sawgrass SG500 Reviews
The Sawgrass SG500 Sublimation Printer is a great choice for anyone looking to get into the sublimation business. It's an affordable option that is packed with features, making it a great value for the price.
The printer comes with everything you need to get started, including RIP software, inks, and transfer paper. The SG500 is a reliable printer that produces high-quality prints.
It has a maximum resolution of 1200 dpi and can print at speeds of up to 28 pages per minute. The printer uses Sawgrass' exclusive Siser EasySubli inks, which provide vibrant colors and sharp images. The inks are also designed to be heat resistant, so they won't fade or transfer when used on garments.
Overall, the Sawgrass SG500 Sublimation Printer is an excellent choice for anyone looking to get into the sublimation business. It's an affordable option that produces high-quality prints.
In the Box
Sawgrass Sublimation Printer
SubliJet-U HD Sublimation Ink
Optional Install Kit Size in Standard – 31ml or Starter – 20ml
CreativeStudio Design Software
Print Manager
Power Cord
USB Cable
Free Setup with one-on-one
Onboarding
Sawgrass SG500 Specification
4880 x 1200dpi Print Resolution
Dimension is 15.75×17.25×8.5 inch
Maximum Media Size is 8.5 x 14 inch
Two-year warranty with lifetime technical support
Key Features
Software with free online Creative design
Ultra HD Sublijet Inks
Ink Cartridge choices with installation kit
Optimized Image Output with Modulated Dot Technology
Auto maintenance mode
Buying Guide of Sawgrass SG500
Durability
The design creates with the SubliJet-UHD sublimate for the long term. Surface composed of solid substrates will not shatter, flake, or scrape when exposed to extreme conditions. As a result, it doesn't matter how many times you wash your clothing; the colors will never fade or fade away.
CreativeStudio
A complimentary license to CreativeStudio, the only design tool designed mainly for dye sublimation printing, is included with every Sawgrass SG500. Because it includes built-in item layouts, thousands of primed designs, and smooth interaction with the Sawgrass SG500 printer, CreativeStudio eliminates the frustration of product production. The purchase of a Sawgrass printer includes the creation of an individual account.
A premium subscription to CreativeStudio is now available, granting you access to many additional features and original artwork. When you join through Sawgrass and use the code COASTAL, you'll save 30percent off your annual subscription.
Print Manager
It is a program that allows you to print documents. As various materials and papers impact the way colors look on sublimated objects, it is necessary to modify the ink output to achieve the best possible results.
The Sawgrass Print Manager software program takes care of all of the necessary modifications on your behalf. Print Manager is a program that runs in the background and manages the flow of color information from the digital artwork to the Sawgrass printer.
It helps you save money by reducing the amount of ink that you waste, and it guarantees that the colors on your completed items are as precise and brilliant as possible.
RECOMMENDED: Can You Use Sublimation Paper in Any Printer?
Auto-Maintainance
The Sawgrass UHD Virtuoso SG500 sublimation printer, like all Sawgrass sublimation printers, performs on its own self-maintenance, allowing you to enjoy trouble-free printing and complete peace of mind. Simply keep your SG500 turned on while it is not used, and it will take care of the rest.
Sawgrass SG500 Sublimation Inks
After placing an order for the Sawgrass SG500 print machine, you will have the option of selecting one of three ink cartridges for your printer: Siser EasySubli, SubliJet-UHD, or ChromaBlast-UHD.
Sublijet-UHD is Sawgrass's flagship dye-sublimation ink, which is the ink that most users will require. Print on a limitless range of polyester textiles and poly-coated objects such as ceramic mugs, keyrings, keychains, photo panels, mousepads, and many more items with this ink since it is the most versatile. SubliJet-UHD can also be using with sublimatable heat transfer vinyl, according to the manufacturer.
Siser EasySubli sublimation ink designs to operate with sublimatable heat transfer vinyl. It enables the transfer of unique graphics and photographs to cotton and dark-colored materials. Additionally, EasySubli performs admirably on a variety of other hard as well as soft surface materials.
ChromaBlast-UHD is an ink specially created to create bright transfers on light-colored cotton and cotton mix clothes. Ink produces a similar effect to that produced by inkjet heat transferring papers. Because ChromaBlast is not a sublimation ink, it will not work on items and is intended for usage on light-colored cotton materials only.
SawGrass 500 Wi-Fi Connectivity
Printing is possible from any location and at any time. The Sawgrass virtuoso SG500 has Wi-Fi connectivity, which means you no longer have to be physically present near your printers to submit tasks to the printer for processing. Wireless setup is simple, and you'll be printing wirelessly from your printer in no time after completing the process.
At the bottom of this article, we have also covered how to connect Sawgrass printer to wifi. So, keep reading and clear your question regarding the Sawgrass sublimation printer.
Printing Quality
Using modulated dot technology, the Sawgrass SG500 provides the highest possible print quality on sublimation transfer paper, resulting in the most vibrant picture output possible. This method enabled more accurate dot placement and improved dot uniformity, resulting in higher quality transfers.
In addition, the SG500 printer produces at a resolution of up to an impressive 4880×1200 dpi for ultra-fine photo-quality reproductions at high resolution. It is suitable for sublimation work on a variety of different materials, including aluminum picture panels.
Sawgrass SG500 Print Size Bypass Optional Tray
By default, the SG500 will print up to 8.5 x 14, which is ideal for printing on a variety of personalized products such as mugs, keychains, mousepads, coasters,  and other items like that. However, if you discover yourself needing even bigger prints, this printer can accommodate your needs. Up to 51″ sheets can be fed through the SG500's bypass tray, an optional accessory.
The Sawgrass SG500 printer is compliant with the bypassing tray for the Sawgrass SG400 series printer, allowing for seamless integration. As a result, if you're upgrading from Sawgrass SG400, you won't have to purchase a new bypass tray.
Affordability
When you consider all the extra features and business-building capabilities that have to add to the new Virtuoso printers, you may consider paying a little more for them. Despite the addition of Wi-Fi, high-quality print modes, more vibrant UHD ink, and a comprehensive suite of layout, operation, and marketing services, the pricing of the new SG500 remains unchanged from the previous model. A Sawgrass SG500 is available with UHD install kits.
Pros
It prints well on all sublimation materials except cotton
It grants a free Sawgrass online creative studio license
You receive exclusive access to their artworks
Compatibility with SG400 accessories
It is both wired and wireless
Cons
Sublijet ink is not suitable for cotton stuff
Compatible ink and sublimation paper cost is high
How to Connect Sawgrass SG500/SG1000 to Computer
First of all, remove all the orange tape on the exterior of the printer.
Now for the ethernet plug, you have to plug the ethernet in the ethernet port.
Attach the Power Cord and attach it to the outlet source in the printer.
Turn ON the Power button of the printer.
Open the ink cover from the front side, place ink cartridges into their correspondence slots.
The screen will show you that it will take 7 minutes to charge after placing ink cartridges.
After that you have to put Heat Transfer Paper in the SG500 printer. Keep remember that the shiny side will be down while placing.
Download SawGrass Print Manager onto your system. You can get this software by SawGrass Official website.
After downloading, select your language and complete the installation setup.
At the end of setup installation, You select the "I want to manually reboot later" option and finish the setup.
There is a shortcut icon of SawGrass Print Manager on your desktop. You have to open it.
Now, you will agree to their agreement after reading. After that you will put an existing account or create a new one.
Select your printer model Sawgrass SG500 then click install button.
Click the guidelines to proceed with installing the printer.
If you're using a USB cable, now you will attach your USB cable with your printer and system or computer you want to attach.
After finishing the printer setup in Sawgrass Print Manager.
Again go to Sawgrass Print Manager, selecting the ink as "SubliJet UHD SG500" and save the setting.
Reload the Sawgrass Print Manager, congratulations your printer is ready to work.
If you want to check the ink status, right click the print manager located bottom right side of your windows toolbar bar and select printer utilities.
How to Connect Sawgrass SG500 to Wifi
Keep remembering, you don't have a USB cable or Ethernet Cord for wireless setup Sawgrass printer.
First, push the "Menu" button.
You can use arrow keys to navigate the menu.
Scroll down the "Interface" setting and push "Ok".
Select "Network" and push "OK".
Scroll down to "LAN Type" and Press "OK".
Select "Wireless LAN" and Press "OK".
Go back to press the Cancel button.
Now, select "Wireless LAN Easy Setup" and Press "OK".
Go to "SSID Auto Search" and push "OK".
Here select which wireless network you want to connect with your printer.
Write down your network key with the help of the bottom button.
Hurrah! Your printer can be easily wirelessly connected by the above simple steps.
Conclusion
The Sawgrass SG500 sublimation printer is an excellent choice for upgrading your merchandise business; it ensures that all of your orders are handled and fulfilled in the shortest amount of time possible.
Besides that, you can use the SG400's tray as an additional input tray for the SG500, allowing you to print colossal sublimation artwork without segmenting them. Additionally, this will ensure that the print quality and quantity are not impacted. If you are a novice with some knowledge of sublimation print, you can purchase this product and immediately begin establishing a high-quality brand.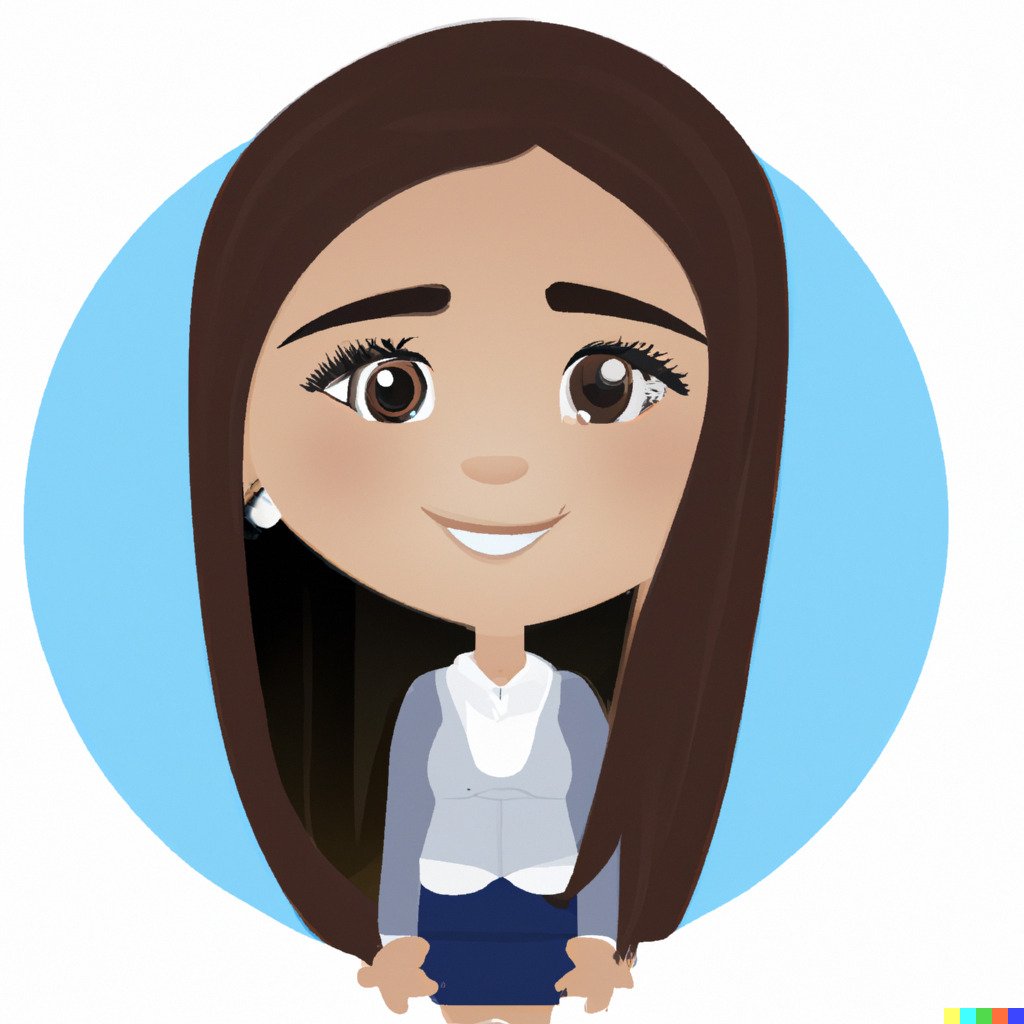 Selena Richard
Selena Richard is a tech blogger and entrepreneur who is passionate about new technologies. She has a keen interest in 3D printing and sublimation printers, which she uses to design crafts and solve problems for small business owners.

Selena provides simple and effective solutions for small business growth. With a team of expert members, she targets the needs of small business owners and takes pride in her work.