How to Sublimate on Black/Dark Shirt? ( An Easy Step-by-Step Guide)
Undoubtedly, sublimation on shirts is a very creative and easy to do the task. But if you are going with dark or black shirts, it can be tricky. Don't worry if you're failed to get the results on dark shirts. So, in this article, we solved your query about how to sublimate on dark shirts? Our experience shows that sublimation prints do not produce good results on black or dark shirts. Traditionally, white bases or layers have been printed on black shirts to establish whether the print will be viable.
Our approach here, however, is a little bit different. To be more specific, we do not have any white base on the shirt and are directly printing a sublimation image on the shirt. If you have an inkjet printer or a large format ink publishing printer, you can easily accomplish this with ease.
Estimated reading time: 7 minutes
If you follow the procedures described below, you will be able to do this. This dye sublimation shirt printing solution allows you to easily create vibrant, long-lasting dye sublimation on black or dark shirts that can withstand long-term washing.
When dye sublimation printing, the most important thing is that the shirt must be light-colored and made of 100% polyester. Mostly people are worried that when we sublimate on a 100% cotton dark shirt, the pattern will not be true to life. Fortunately, we do not follow our traditional ways, and we go one step further.
Therefore, we are not directly printing the design onto the black or dark shirt by sublimating it. As a substitute, we sublimate directly onto heat transfer vinyl and press it onto the t-shirt.
Also Read: List of Epson Printers Convertible to Sublimation Printers in 2022
Sublimation On Black T-shirts – Steps To Do
A printing company can do this for you, or you can do it yourself and buy sublimated black t-shirts. Here is the guide to learning how to print ink on a dark garment, so it looks vibrant. Now that we know what materials we need for sublimation on black t-shirts, I will make a list of them.
Material That You'll Need To Sublimation On Black T-shirts
For sublimation printing on black or dark t-shirts, you will need to have the following materials:
Blank dark/black t-shirt
Heat transfer vinyl
Parchment paper
Cricut machine or vinyl cutter or scissors
Lint roller
How To Sublimate A Black/Dark Shirt?
Now let's take a look at the process of how to sublimate on a black T-shirt in more detail:
Step 1: Drawing Image Using Software
Draw the image you want to print on the t-shirt using Illustrator, Coreldraw, or other product design software. Be sure to set the printer settings to high quality before you start printing. You can also print your images without borders if you have large images.
Your main concern is that you are printing directly on the sublimation vinyl. It is not recommended to mirror the image.
When it comes to dye sublimation, we always mirror our images by default. Nevertheless, you should not mirror your image if you are printing directly on sublimation vinyl.
Step 2: Check Your Sublimation Paper
Knowing how to place the vinyl on your sublimation printer is essential before printing your image.
The dye sublimation paper (subli Easy) has two sides. There is a glossy finish on one side, and on the other, there is a smooth finish. Keep remember; you should print the graphic on the rough/matt side rather than the glossy side. This is because the glossy side will not be able to hold the ink.
Step 3: Use Scissor or Vinyl Cutter
You can use scissors or a vinyl cutter to remove the excess backing from the printed design.
Read: Silhouette Cameo 4 Reviews: Specs, Features, Price & Rating
Step 4: Setting the Heat Press Temperature
You can smooth the surface of the shirt by using a roller. It is recommended that you set the temperature of your heat press at 360 degrees Fahrenheit. To remove any moisture that might be remaining on your shirt fabric, you should press the t-shirt for 5 seconds.
Step 5: Peel off the backing
Keep in mind the shiny side of the vinyl we discussed previously. In this step, you will need to peel off the backing like you would peel off an adhesive. You will need to remove the backing before placing the transfer on the t-shirt. We do the peeling before hot stamping to avoid ghost images. Other people do the peeling after hot stamping, but we do it before.
Step 6: Completing heat Transfer
It is best to position your parchment paper over the top of your heat press and heat it for 15 seconds at a temperature of 360 degrees Fahrenheit. In this period, apply an average pressure of 30-40 psi or 2-3 bars.
If your transfer has been completed and cooled, you will be able to wear your fully sublimated black shirt.
Recommended: Best Sublimation Inks of 2022 – Compatible with Epson and SawGrass
Heat Transfer Vinyl Vs. Heat Transfer Paper
The most common type of paper that we use for sublimation printing is heat transfer paper. However, we use heat transfer vinyl for sublimating dark/black shirts such as cotton, cotton blends, leather, and shirts made from 100% polyester blends and polyester.
Heat Transfer Paper
Now, let's examine the topic of heat transfer paper, which is also referred to as a two-step heat transfer print process.
In the first step, thermal transfer paper is printed on transparent paper or transport paper using the sublimation printing method. You can make the desired effect with the right type of printer, either a tap printer or a sublimation printer, or even a white dust printer. It is possible to print on both white and dark clothing.
By using a heat press, you can apply your design to an adhesive sheet. When you heat press the transfer sheet, you peel off the adhesive sheet. After that, you transfer the design to the garment or substrate with a heat press. As a result of heat pressing the layer of transfer paper, you peel it off in order to reveal the printed image on the garment or substrate. It's also possible to use this same process to sublimate metal or wood, as well as hard surfaces such as paper.
As we discussed, we will now examine the two-stage heat transfer method, which includes submerging heat transfer paper in vinyl printing.
Vinyl Heat Transfer
When it comes to heat transfer vinyl, there are several different ways to use it. Furthermore, the most common way to cut vinyl is to either use a vinyl cutter or do it by hand. In other words, we are suffering from areas without impression or empty vinyl and we have to tolerance only one printed area precisely. In contrast to heat transfer paper, where the unwanted areas are not cut, we use this special type of paper.
Over vinyl heat transfer there is a transparent plastic covering. On the back is heat-sensitive adhesive. Cutting your design on one side of the adhesive sheet and removing the clear plastic sheet on the other ensures that it remains in place until it is applied to the substrate.
Therefore, this is how the heat transfer paper transfers and works as vinyl.
Read: What is the Difference Between an Inkjet Printer and a Sublimation Printer?
Final Words
It is therefore possible to create a sublimation impression on a black shirt. Moreover, we are able to perform sublimation on dark colored shirts. As a result, the impression is very light, wash-resistant has vibrant colors, and does not require a heat-resistant bar during transport.
Frequently Asked Questions (FAQs)
Can you sublimate on black shirts?
Despite the fact that you can't directly sublimate dark colors, you can get the same look with a Silhouette CAMEO, a Sawgrass Sublimation Printer, and a sheet of white glitter HTV.
Can you sublimate a black cup?
Black mugs can be printed with sublimation on the white patch, resulting in brilliant, true-to-color results.
Why are my sublimation shirts dull?
The first time a sublimation print is done, it is absolutely normal for the ink to appear dull. Sublimating a print using high heat and pressure transforms the ink into a gas, which is then absorbed into the polyester. The result is bold, vibrant, and vivid colors.
Why is my black sublimation brown?
It is possible that your black has become brown if you normally print at 180 degrees for 8 minutes. Sublimation covers, after being printed, fade away if they are heated extra. This can cause the black color to change into brown.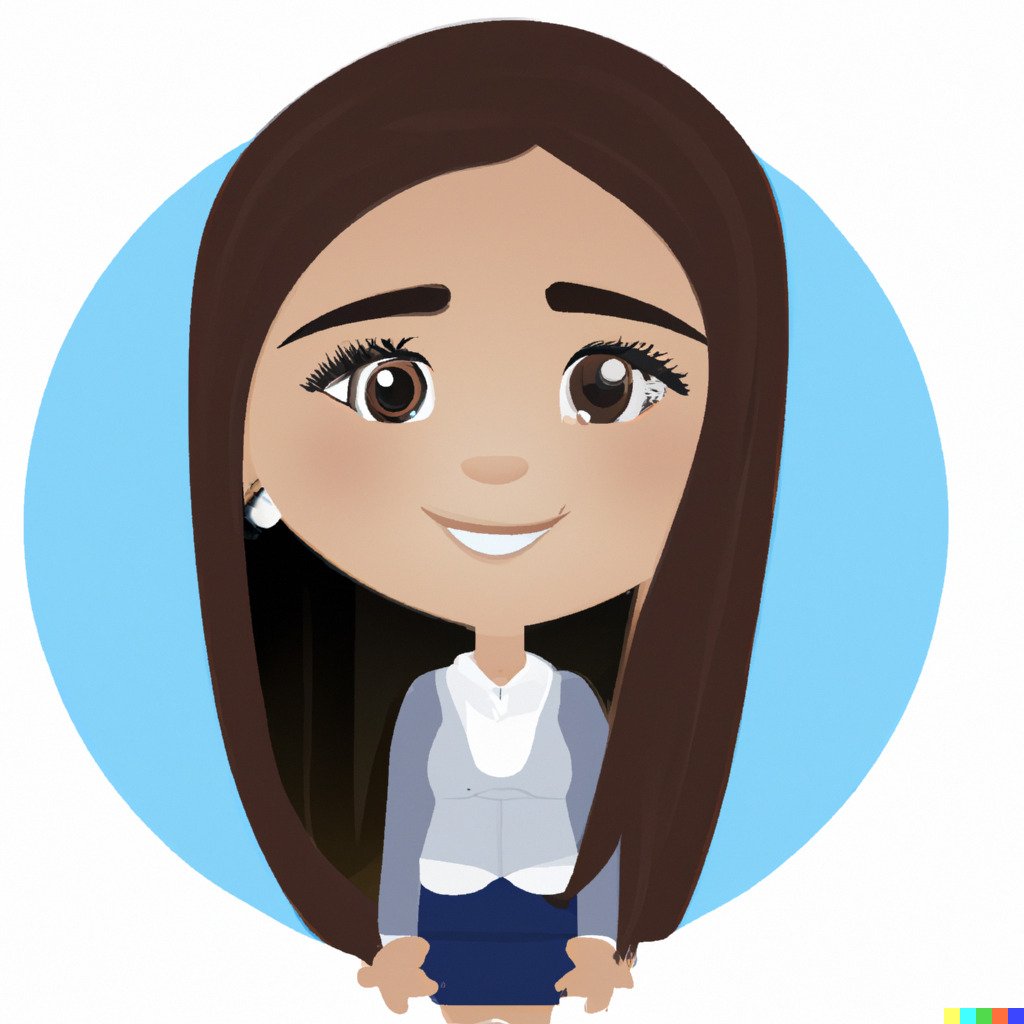 Selena Richard
Selena Richard is a tech blogger and entrepreneur who is passionate about new technologies. She has a keen interest in 3D printing and sublimation printers, which she uses to design crafts and solve problems for small business owners.

Selena provides simple and effective solutions for small business growth. With a team of expert members, she targets the needs of small business owners and takes pride in her work.