The Ultimate Guide to Sublimation Heat Press: Everything You Need to Know
Sublimation heat press machines are best known for transferring creative designs on t-shirts, mugs, and bags. You can convert your creative ideas and designs onto different objects. This business is flourishing with the changing time with the help of heat press machines.
If you are new to the heat press business or thinking about starting a sublimation business by using a sublimation heat press, you are reading the right article. This article contains all the information about the sublimation heat press and everything you need to know about it. So, stay tuned!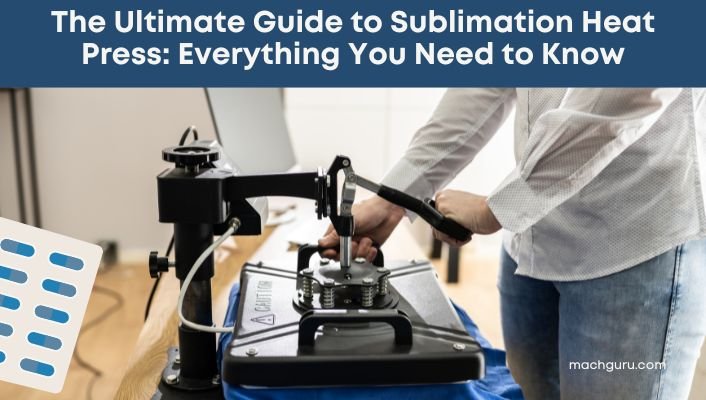 What is Sublimation Heat Press?
A sublimation heat press is a machine more like a printer that uses a specific type of ink to convert designs and prints onto objects, including T-shirts, mugs, and bags. These sublimation machines use heat and sublimation ink to print out designs on objects. These heat transfers are not for a short period; the ink used in these printers helps in the long-lasting stay of the prints.
The sublimation heat press machines can reach the temperature and pressure needed for perfect sublimation. Through these heat press machines, you can get high-quality graphics. You can also set the desired temperature and pressure for the perfect sublimation. Sublimation businesses can go places with these sublimation heat press machines, and customers love innovative products.
Benefits of Sublimation Heat Press
Using a sublimation heat press machine for printing and apparel has many benefits. With the help of a sublimation heat press machine, you can have vibrant, colorful, bright, and full dye sublimation on different objects.
You have to create a design, and then by sending the design to the heat press machine, you can have the print of the design on your object. This machine has revolutionized the dying business.
When a heat press machine sublimation gets a print on the fabric, the ink is attached to the fibers and adheres firmly. The design is pasted on the garment so that when the fabric is out of the heat press machine, it feels as if the design is not separately attached but part of the fabric. You can print different designs with any color you want and even design your prints.
What Type of Material Can You Use to Print?
You can use 50% polyester or polymer-coated substrate garments with the instruction "dye sub ready." These garments are to print any average print without any particular color. But if you want to add vibrant colors to your fabric, try using 100% polyester to have a complete, colorful, vibrant look on your clothes. Use white garments if you want the colors and pattern to dominate.
There is a contradiction in this regard; some users think that some other substrates support heat press machines but make sure you use polyester as risking your machine based on some random people's advice can damage your machine.
How To Choose the Right Sublimation Heat Press Machine for Your Business?
To choose what type of sublimation heat press for crafters will be best for you, try to find the one that is already in demand and coated by many users. Do not limit yourself to fewer given options; try to find something creative and something that has good ratings and reviews. There are multiple options on the internet and shopping websites that give you multiple ideas about the best heat press machines.
You can also visit fabric printing factories where workers use these machines to extract thousands of heats-pressed designs on different fabrics. You can see the prints of those machines and decide which machine will work better for you.
What Heat Press to Use for Sublimation?
Choosing the exact heat press machine for sublimation can be tricky; you can decide after looking at some designs and workings of these printers. Different designs are available in the market, but; the flat heat press works well for fabrics. You can also check different styles and sizes of these heat press machines; some are clamshell, swing-away, and drawer-like heat press machines. Clamshell heat presses are more common and efficient as well.
It would help to consider many factors before buying the best sublimation press. It should be efficient and takes less time; its temperature and pressure should be adjustable and accurate for perfect sublimation with easy press. These heat press machines are also available in different sizes; you can choose depending on your use. Buy a large sublimation heat press machine if you have a big business and want to heat full-size press shirts.
What Can You Do with Dye Sublimation?
If you know about printable dye sublimation materials, including paper, blanks, and other materials, you can easily decide what to do with dye sublimation. Dye sublimation heat presses involve printable materials; they can easily dye on the sublimation paper. These materials are applied to the fabric with the help of a heat press. The materials include twill, glitter, flock, etc.
Take a 100% polyester garment and use the sublimation press dye with the help of dye sublimation paper. If you use a white color, the sublimation dye will look best on it. Try to use a light color and cloth for better color vision; the lighter the color more vibrant the prints will be. But, if you use darker cloth, the print will look lighter and less visible.
If you want to make things with the help of dye sublimation, you can try sister textured glitter or textured glitter HTV; both use polyesters. You will also need dye sublimation paper and sublimation blanks, and you can create customized products such as; desk name plates for your office, name badges, coasters, and business card, holders.
There are many other objects made from this type of dye sublimation. You can create vivid displays on an HD photo panel and make different products, including; license plates, keychains, and puzzles that might have your name or photo on it.
Mug Press Vs Convection Oven
If you are looking for a better sublimation option between a mug press and a convection oven, keep in mind that both work tremendously as custom gifts or if you want to sell them as a business. If you want to choose one among them, you will have to decide based on the type of product you need from them. There are a few things that you can consider before deciding which one is better;
Cost
Cost is a vital factor that can help you decide which is better. If you use a convection oven, the cost is comparatively less than a mug press, costing you around $200 to $400. But if you use a convection oven, the cost is less than half; $100.
Supplies
There is a difference in supplies that you will need for both of these options. Supplies needed for a mug press include heat resistant pad, heat tape, tape dispenser, Lint roller, Scissors, Sublimation ink, printer, sublimation paper, and sublimation blanks. At the same time, the accessories used for the convection oven are; temperature gauges, silicon wraps, Nomex pad, shrink-wrap, etc.
Size
There is also a difference in the size of these two; some of these ovens are very large. But the mug press is of adequate size and can come in handy. The convection ovens are way more significant in size and work great for large quantities of fabrics. But if you need smaller sublimation, you can buy a mug press.
Many factors differ in both, but the most important thing that differs is the method. The method of heat press in mug press and convection is different, but the outcome is similar. Many sublimation mug press for sale are available at different shopping retailers; you can buy one as it is handier and easier to use for small spaces like home.
Sublimation Without Heat Press
It is also an intriguing question if you can do sublimation without a heat press. There is another method of sublimation that does not require a heat press. You can do sublimation with the help of an iron. But then, some other questions come to our mind when we decide to sublimate with iron; will the heat be enough for the exact transfer of design, and will the iron be capable enough to do this process that requires a whole machine?
If you use the household iron for your sublimation, use the iron at the hottest temperature after removing all the water from the steamer. Sublimation without heat press uses sublimation ink for the iron and sublimation blanks for the printing of the design. There are some other materials you will use along with the household iron; protective paper to prevent the fabric from burning, heat-resistant tape to protect the other parts of the fabric, and a protective mat.
Sublimation Heat Press Vs Heat Press
There is a significant difference between a sublimation heat press and a regular heat press; the significant difference between a sublimation heat press and a regular press is that a sublimation heat press uses the heat press at the highest temperature. At the same time, the regular heat press uses vinyl HTV, which uses less heat than the sublimation heat press.
The sublimation with heat press also uses a spot of sublimation ink, while the regular heat press uses vinyl that bonds to the top of the fabric. The sublimation heat press uses the sublimation ink that binds the design to the fabric and applies heat and pressure so that the design looks like a part of the fabric.
Sublimation heat press times less than the regular heat press. The regular heat press requires 300 and 325 degrees, while for the sublimation heat press, you ideally need 400 F temperature to heat press.
Final Thoughts
This article contains all the necessary information about sublimation heat press machines, their uses, and their benefits. You can get a complete guide about the sublimation process; if you are looking forward to starting your own sublimation business, this article is beneficial as it contains all the essential information about a sublimation heat press. You can create clothing and other materials with the help of a heat press machine; all these materials will contain full color and high-quality graphics.
Frequently Asked Questions About Sublimation Heat Press Machines
What Is the Average Cost of Printing with Sublimation Ink?
The average cost of printing with the sublimation ink depends upon the type of products you need from the machine. There are different parameters you will have to keep in mind before determining the cost; you are printing on fabric or garments, and the volume of production you will need for the printing. What type of investing are you making? What size and capacity of the printer, cutting, sewing, and ink consumption? Keep all these factors in mind; they will help you determine the cost of the sublimation ink.
Does Sublimation Affect the Quality of The Product?
One of the significant benefits of sublimation is that it sticks to the product permanently and gives out the best color variety. The ink permanently adheres to the fabric and makes it look natural. The ink penetrates through the fabric's surface, and you can wash the fabric multiple times, but the design will not fade, crack, peel or spoil in any other way. The colors will also stay vibrant and beautiful after every wash,
Is Sublimation on Dark Fabric Possible?
No, sublimation on dark fabrics is impossible as the design will not print as we want it to. Sublimation on dark fabrics destroys the design, and the colors are changed completely. Already colored materials are impossible to sublimate. It would help if you always sublimated on pure, good-quality fabric to keep the colors intact and to live.
What Are the Uses of Roll Heat Press Machines?
Pressing machines work best to transfer heat and temperature to the surface for a while. The roll heat press machine helps roll the fabric, and the surface keeps on moving, and heat and temperature distribute to the desired places only for the period required.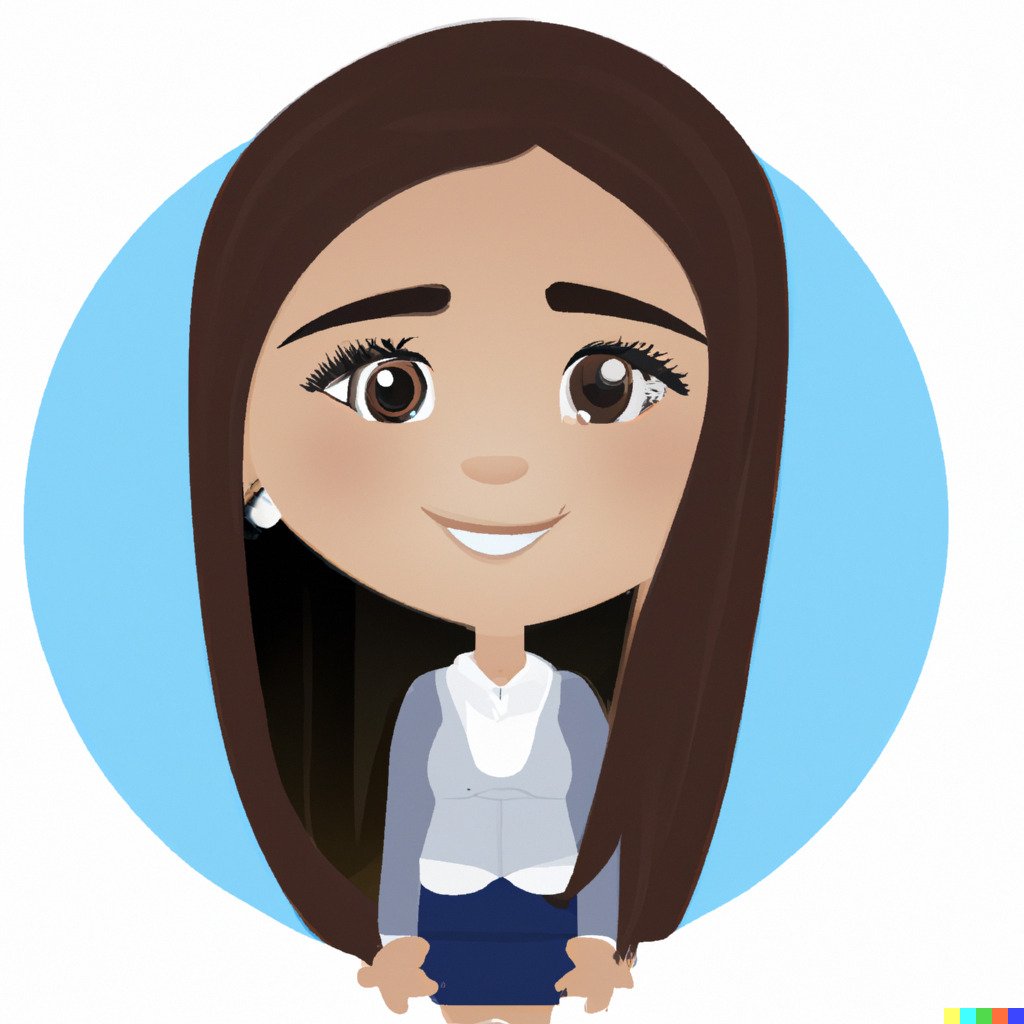 Selena Richard
Selena Richard is a tech blogger and entrepreneur who is passionate about new technologies. She has a keen interest in 3D printing and sublimation printers, which she uses to design crafts and solve problems for small business owners.

Selena provides simple and effective solutions for small business growth. With a team of expert members, she targets the needs of small business owners and takes pride in her work.