Sublimation Transfers vs Screen Print Transfers
Making fabric prints is a fun and extremely rewarding activity that can be done at home. Choosing a printing method, on the other hand, will be required when doing so. It is possible to print something from the company logo, texts, images, statistics of all kinds, and much more. Some companies even offer the option of creating custom coffee mugs, mousepads, badges, and other promotional items.
Choosing the appropriate method will, however, be necessary. Despite the fact that both screen printing and sublimation are excellent choices, they are fundamentally different processes. Specifically, we would like to explain what they differ as well as how you might select the most appropriate one based on your requirements and expectations. As a result, there is no time to waste as we go over almost everything about each.
RELATED: Top 8 Latest Sublimation Printers for Beginners 2022 Picks & Reviews
What is Sublimation Transfer?
The dye sublimation transfer technique consists of printing a digital picture on sublimation paper, which then bakes into the paper. This piece of paper finally place next to a blank piece of cloth or object, and the picture is directly transferred into the blank using a heat press machine.
Although it takes time and effort to perform sublimation correctly, the results are long-lasting and aesthetically pleasing. Printing is of exceptional quality, and the overall durability is exceptional. Without a doubt, specialist equipment and the use of proper procedures require. However, the ultimate result is well worth the effort.
RELATED: How Does Sublimation Printing Work? The Complete Guide
What is Screen transfer?
The screen transfer technology, also known as serigraphy or silkscreen, describes the process of printing a design on a surface using a stencil and then painting it with ink to create the desired pattern. In this case, ink throw over the stencils, and a cotton-like tool distributes the ink uniformly throughout the surface of the material, allowing it to penetrate.
If you want it done correctly, screen transfer will take a long time, but it can be performed multiple times with little difficulty. The results are frequently brilliant and dazzling, resulting in printing quality that is one of a kind. Despite the fact that screen printing doesn't really necessitate the use of advanced technology, it is vital to have the appropriate tools. Despite this, it produces outstanding outcomes.
RECOMMENDED: Can You Use Sublimation Paper in any Printer?
Sublimation Transfer vs Screen Transfer
Factors to Consider
So, what exactly is the distinction between screen transfer and sublimation transfer? You've already been familiar with their concepts and primary processes. It's time to get into the details of the matter.
Color transfer
When it comes to screen printing, the color utilization is more sophisticated, and it works best with simple designs. It is required to use a single layer/stencil per ink color while screen printing to achieve color transfer. Not only does this make it more time-consuming, but it also increases the likelihood of committing mistakes with the print.
Sublimation has the advantage of being able to print in multiple colors at the very same time. That implies there will be no mess while adding color, there will be a little hassle, and there will less time require to print.
Image Quality
It is possible to find both screen transfer and sublimation transfer to create photorealistic graphics that are just stunning.
Screen printing is a little more complicated, which increases the variety of effects that may achieve. Screen transfer does not provide a time and effort-saving benefit. The four-color method can use to replicate simpler designs. With screen printing, you may create metallic appearances, 3D effects, foil, and shimmer by using a variety of inks that are not available with any other method of the production process.
Sublimation makes use of CMYO inks, which stand for cyan, magenta, yellow, and overcoat. Users will be able to print complicated designs without exerting too much effort or spending too much time. When it relates to the visual quality of the image, they both deliver excellent results. Sublimation, on the other hand, makes it very easy to print intricate images. Screen printing, on the other hand, provides more ink options for creating one-of-a-kind images.
Volume & Pace
Another significant distinction between screen transfer and sublimation transfer is that they operate at varying paces and have varying volume capabilities.
Sublimation works well for low quantity batches and a wide variety of products because of the lack of complexity. It is quick, but it still takes some time when dealing with huge quantities of data.
When it comes to large volumes, screen printing transfer is usually faster and more efficient. Repeating motifs becomes a breeze to accomplish once the stencil is in place and the ink colors have been determined.
So, if you have a huge number with the same design to print, screen printing is the best option for you. However, if you need a greater variety of prints in tiny numbers, sublimation transfer will be your best alternative for the job.
Durability
When evaluating sublimation transfer vs screen transfer, the endurance of the prints is an important factor to consider as well.
The screen transferring technology produces reasonably long-lasting effects. They are, on the other hand, susceptible to fading and peeling over time. After washing, the ink might still split (if it is of poor quality) or chip away, depending on the circumstances.
Sublimation, on the other side, is more durable and resilient. Each dye particle thoroughly infuses into the fabric through a homogeneous heating process, which helps avoid chipping, cracking, and even fading with the passage of time.
When it comes to long-term durability, sublimation transfer printing is the greatest option.
Compatibility
Screen transfer can use on a wide range of materials, including cotton, polyester, latex, and other comparable fabrics, to create a finished product. The ability to print on porcelain, glass, and plastic, on the other hand, is the most significant advantage.
Sublimation lacks these above capabilities. It is most commonly used in polyester clothing and products with a polymer covering – such as shirts, trousers, accessories, and various types of plastic goods – rather than in other materials. Aside from it now, the materials must be white or with light in color.
Therefore, when it refers to compliance, screen printing is by far the most effective method.
Costs
The cost of sublimation transfer versus screen transfer is also something to consider. You will discover that sublimation requires a significant amount of time and work, as well as a significant financial investment. However, it delivers intricate shapes quickly and efficiently, which is especially important when producing small numbers.
Screen Printing technology is also expensive and time-consuming, requiring a significant amount of effort. It, on the other hand, is extremely effective for huge volumes and basic designs. As a result, the costs are relative.
Sublimation is the best option if you're printing tiny quantities of intricate patterns. On the other hand, screen printing is the cheapest option if you are printing in large quantities or just a few simple graphics.
Recommended: Sawgrass SG500 Sublimation Printer Review – Is It The Best One For You?
Problems That Could Arise
Screen and sublimation are two techniques that may provide some difficulties for you to master. However, the challenges in both cases are not quite the same.
When working with screen transfer, it is more likely that colors will overlap if the stencils are not properly aligned. In addition, if you are using excessive ink, the colors may run and ruin the textiles you are using. In certain instances, the ink from earlier designs remains on the stencil and left a mark on the fresh one.
Sublimation, on the other hand, does not provide this result. However, you may suffer overheating fabrics, which will result in darker-than-normal outcomes. Furthermore, on the dark side of the surface, the color may not appear as vibrant as it should be.
Limitations
It's also important to consider the differences between dye sublimation and screen printing in terms of limits.
Screen transfer technology requires that only one color uses at a time when it is applied. It requires a significant amount of time and limits the likelihood of producing complex images. When it comes to constraints, screen printing has the fewest, making it the most practical of the printing techniques.
Sublimation, on the other hand, has a few additional drawbacks. For starters, it only performs well with polyester textiles and things that have a coat with a polymer. Otherwise, it will not adhere. Sublimation requires surfaces that are white or bright in color. Otherwise, the image will not appear to be very appealing.
Related: Make Money From Sublimation Business
What is the Difference Between Sublimation Transfer and Screen Transfer
Choosing between screen printing and sublimation is a difficult decision. So, how do you know which one of these will be the best fit for you? We have enlisted rapid decision-making factors to overcome this issue to think about.
Select Screen Transfer if:
You print simple designs in vast volumes
Simple designs using few colors.
Use dark hues like black, brown, etc
Select Sublimation Transfer if:
The design is multi-colored and complicated
You don't need to print in bulk
Want something resilient durability
Final Words
There are many benefits that come with printing on sublimation fabric. The most notable of these is that it's eco-friendly. Unlike screen printing, there is no need to use toxic materials like ammonia and other chemicals in order to transfer the ink onto the fabric. This means you can print without worrying about harming people or contaminating our environment! All you need is water and heat! Another benefit of sublimation over screenprinting is how versatile it can be. With a dye-sublimation printer, you're not limited by what colors your ink happens to be; any color imaginable can be printed onto a piece of fabric using this type of printer.
Enjoy the print transfer!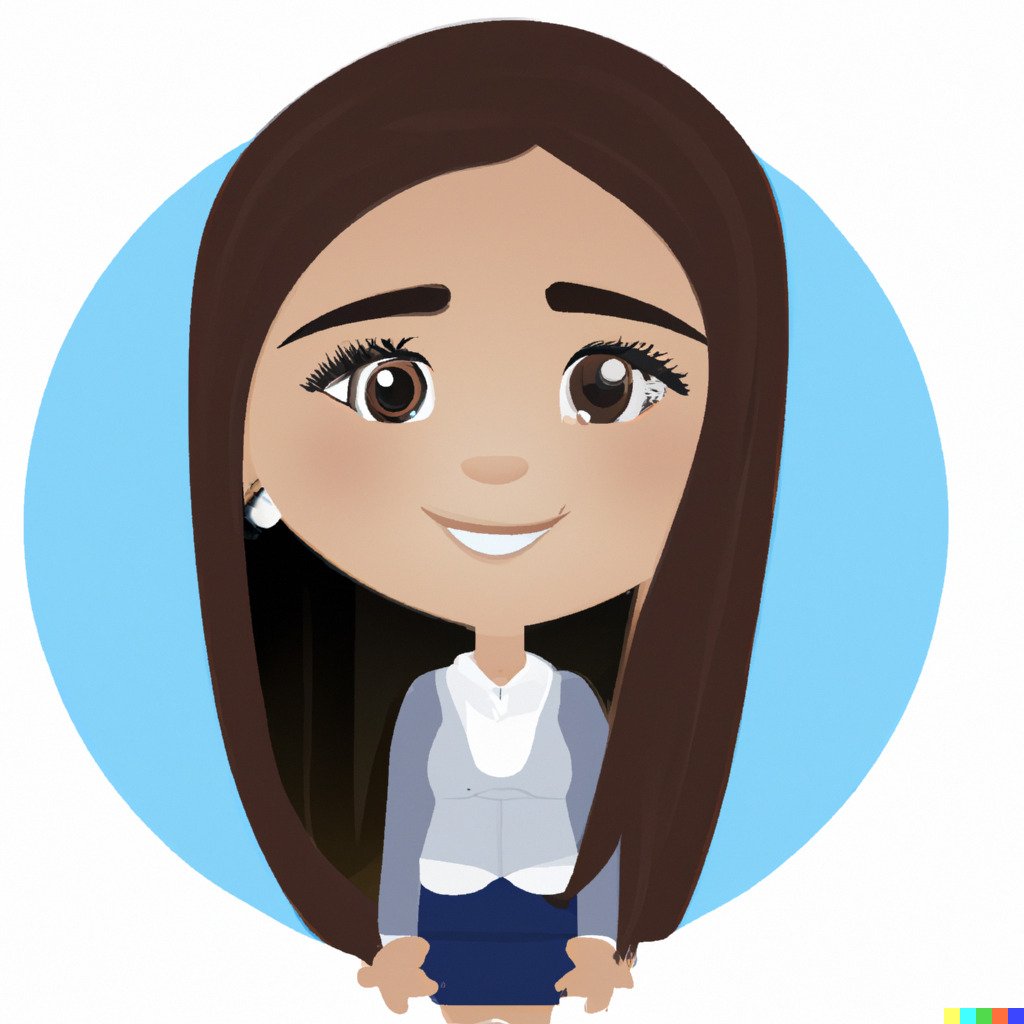 Selena Richard
Selena Richard is a tech blogger and entrepreneur who is passionate about new technologies. She has a keen interest in 3D printing and sublimation printers, which she uses to design crafts and solve problems for small business owners.

Selena provides simple and effective solutions for small business growth. With a team of expert members, she targets the needs of small business owners and takes pride in her work.