Best Heat Press Machine Reviews of 2023- Top 8 Heat Transfer Printing Machines
It makes no difference if you're a startup or an established company looking for the next big move or an entrepreneurial family on the hunt to create lasting memories. There is nothing more satisfying than making your t-shirt. The heat press machine is one of the best investments that any growing business can make, and it also makes a great gift idea for your loved ones. If you want to do business on a large scale, you may go for the DTG printing machines trending in the market.
I know what you are thinking. We have seen enough heat press machines, and we want to see some results. Well, not so fast there. What separates a good machine from the best heat press machine is its details and features that will truly meet your needs. This article will take on eight of the most reliable options for all your heat machine needs without any frills or fussiness. All machines are just quality products at affordable prices with excellent customer service support, plus they have warranties.
Related: Top Trending Vinyl Cutting Machines with Complete Guide
The Top 3 Heat Press Machines on the Market
Are you looking to buy a heat press machine but don't know which one is the best? Check out our reviews of the top 3 machines and find out what features make them so great. We have reviewed all from budget-friendly models to high-end professional tools.
EDITOR'S CHOICE
SHZOND 15″ x 15″ Heat Press Machine
Printing area: 15 x 15 in inches
Adjustable five heating element
Audible Alarm
Safe use with 360 degrees swing away
PREMIUM PICK
TUSY Heat Press Machine
heating plate is 15 x 15 in inches
temperature range is 0 – 482 °F
LCD board for time and temperature control
Pressure gauge adjustment
BUDGET PICK
Cricut 2 12X10 EasyPress Machine
heating plate is 12 x 10 in inches
Customize the temperature and time
Two heating elements
Comparison of heatmaps
---
What is a Heat Press Machine?
A heat press is a machine press used for transferring heat-sensitive materials such as inks and foils onto various types of substrates. The substrate can be a fabric or paper-based material in sheet form either by itself or bonded to another material such as plastic.
Heat presses are used in t-shirt printing to apply for transfers onto t-shirts, sportswear, jackets, and other garments like caps which must be able to withstand the temperatures that range from 250°F to 300°F (120°C – 149°C).
Presses are used for applying screen printing, sublimation, and foil transfer to t-shirts, mousepads, caps, or other items. This can be done at home with the use of a DIY heat press machine.
A DIY Heat Press Machine is also known as a T-Shirt Press Machine has many different names, Hotronix Heat Press Machine, Global Heat TransferHeat Press Machine, T-Shirt Gun.
The DIY heat press machine is available in two styles: full size and junior size presses for t-shirts and mid or mini-sized machines for smaller items like mousepads, mugs, and caps. While the full-sized press requires a fair amount of valuable bench space, the mid-sized presses are much more convenient to store.
Types of Heat Press Machine for T-Shirt Printing
There are three types of heat press machines for t-shirt printing:
Manual Heat Press Machine.
Automatic Single Station Heat Press Machine.
Fully Automatic Multi Station Heat Press.
Manual heat press machines are the most basic but they require a bit of hand strength to apply pressure on your garments with the help of a lever or screw mechanism. They have very few moving parts and they are very cheap and affordable. Manual presses take time to reach the desired temperature and pressure so it's not always possible for you to produce more than one or two prints per minute.
Manual heat press machines give inconsistent results, every time you need to set up your heat press machine according to the thickness of the garment or substrate which means you need a lot of practice to learn how to operate manually so most people prefer automatic heat press machines for t-shirt printing.
The automatic single station is a type of heat press that comes with interchangeable plates which help you print on different types of garments without having to buy different types of presses. These are the most common type of heat presses in use today. The press can be used to print on garments of different sizes, shapes, and thicknesses so you don't have to change the plate for each job.
Automatic single station heat press machines are suitable for low-volume applications where you need to print on a few garments every day. This technology has revolutionized custom printing because while automatic presses are expensive, they print the same design consistently and quickly.
As mentioned above, automatic machines usually come with interchangeable plates, these plates are called station dies. They're placed in the machine and the platen (heated) plate descends to apply pressure while you add your ink or other adhesive to each station die according to your design for perfect alignment of your artwork.
Fully automatic multi-station heat presses are the most advanced in the industry. They come with 6 or more dies for different purposes so one machine can do multiple jobs without having to change anything. Fully automatic machines give you the ability to print on both light and dark garments, they have pre-set timer sequences that help you achieve consistency.
Pre-set timer sequences allow you to set print duration and cool downtime per station which is also known as dwell time. Pre-set timer sequence means the machine will pause at each station for a certain period of time before it moves to the next station. So if you decide to finish printing in 20 seconds, your machine will take longer than 20 seconds to print each station because it pauses at every stage according to your pre-set timer sequence.
Read: How to Get Printer Ink Off Your Hands – Easy Tips
---
Our Top 8 Best Heat Press Machine Picks
Check out the best heat press machine that caters to your need. We give a detailed review of each product according to its features, heating size, performance, and quality of print. You can easily pick heat press machines either you are a beginner, professional, or for a small business. You can also find multifunction heat press machine review here;
Key Features
The printing area is 15 x 15 inches
LCD with complete digital time and temperature control
Fuse can replace to protect electric shock and overheating
Heat plates with Teflon coating
Adjustable pressure
It is possible to create your t-shirts, hoodies, and mousepads using the PowerPress Heat Press. The one-of-a-kind fitting rubber coating offers the best grip and protection possible. The Panel pressure will be increased by turning the adjustment knob in the clockwise direction. The first element is a specialized American plug safety system. Professional plugs protect you from potential risk. The heat plate has a non-stick Teflon coating that distributes pressure evenly and prevents scorching or burn scars.
It is our high-rated and best heat transfer machine, the PowerPress Industrial-Quality Digital Sublimation Heat Press. This incredibly versatile machine is ideal for anyone who has to perform any heat transfer operation. You will not be dissatisfied with this device, whether you use it for personal or commercial purposes. This machine performs an excellent job of transfer of heat vinyl onto various objects and surfaces. When purchasing a heat press, the primary test is not whether it can correctly apply vinyl to the product surface. To be honest with you, this gadget can surely do the job.
Those two elements are entirely under digital control. Temperature range is from 32 to 455 degrees Fahrenheit, time range: 0 to 999 seconds, digital time and heat regulation, exact time setting. The PowerPress is a great heat-pressing tool for all your pressing needs. The machine can handle everything from t-shirts to sweatpants, puzzles to canvas bags, and much more.
When the handle is pressing down, it delivers industrial-grade pressure and an even heating temperature to the material, ensuring the transfer will last the duration of the garment. Temperature Monitoring Chips can safeguard the machine against shocks equivalent to double the voltage and current regulation.
Pros
More pressure and strength with best handle grip
Regulate current and voltage
Non-sticky heat plates
Prevent burn marks
Cons
Temperature control is average
The PowerPress is the best t-shirt press machine with a revolutionary new product that allows you to create your t-shirts, sweatshirts, mousepads, and more. The best part about this DIY kit? You can customize over 50 unique materials.
Recommended: Best Sublimation Printers For T-Shirts | Top Model Picks & Reviews
Key Features
The printing area is 12 x 15 in inches
Best temperature range (32 to 430 degrees Fahrenheit)
The power output of 1000 Watt with 220/110 volts at 50-60Hz
Pressure knob for adjustability
Heat plates are Teflon coated
F2C Pro 5-in-1 heat press machine has several valuable and convenient features. Even though some features may appear the same to you, the entire experience is much more valuable than having something of lousy quality despite having the same features like higher quality.
The non-stick surface prevents scorching of transfers and does not require an additional silicone/Teflon sheet to achieve the same results. Separate updated aluminum alloy base for use with cups, plates, caps, and cushions pieces.
The large 12 x 15-inch heating press provides a large surface area for creating your custom T-shirt. It can transfer colorful pictures and characters created with sublimating and dispersed printing ink to the mirrors and textiles such as pieces of cotton and flax, chemical fibers, nylon, among other materials.
F2C Pro comes with a swing-away design with 360º rotation and a professional appearance. Digital control ensures excellent precision and sensitivity, and a built-in fuse assures that the device is safe to use. If the heat plate is not flat, please first ensure that the machine is positioned on a flat surface and that sufficient pressure is applied by regulating the pressure knob to prevent the plate from shaking.
Beyond T-shirts, this 5- in -1 multifunctional machine includes a hat, cup, and plate attachments so that you can create custom mugs, cushions, and caps in addition to T-shirts. A pressure-control knob with a wide range of adjustments allows you to customize the pressure to match the layer thickness you are transferring.
Pros
Build quality is good
Functionality is good with Modularity
Easy to use
Time adjustability
Cons
Few attachments require maintenance
The 5 in 1 F2C Pro Heat Press machine is an excellent multipurpose press for individuals looking for a high-quality machine. It is more robust and durable, ideal for both residential and industrial use. With superior quality comes a premium price.
RELATED: Top 8 Latest Sublimation Printers for Beginners 2023 Picks & Reviews
Key Features
Printing area: 12 x 15 in inches
110 volts with 1800 watts of power voltage: 110 volts
Temperature ranges from0-699 degrees Fahrenheit
Time range from 0-999sec.
Touchscreen display
FrancierStudio press 15 x 15 inches size, making it ideal for t-shirts and other comparable clothes, but it is not as convenient for more extensive procedures or garments. Shirt transfers are one application for the device, but it could also change mousepads, board games, ID badges, or ceramic tiles.
The FanicerStudio press is constructed in the manner of other heat presses available on the market. Two ceramic sheets and a handle are coupled to a power box, pressing one ceramic plate against the other. The grip is made of rubber and is suited for a variety of applications. It operates at a voltage of 110-volts, so check sure your plugs are appropriate.
It has a power output of 1800 watts, which is usual for this type of machine. The temperature varies from 0 degrees Fahrenheit to 699 degrees F. User parameters for timing and heat are entering into a digital display accessible via a touchscreen.
It also arrives with a Teflon attachment; however, some models do not include this extra, which means that a user must use a covering for each clothing press performed. Fan clubs, designers, and students can all benefit from using a printing press to produce t-shirts. However, according to the manufacturer, it may not withstand severe industrial use and is best suited for individual hobbyists than large-scale production. There are some upgrades over the previous model as well. There is now a sheet and a coating on the plate, which increases safety and security. The silicon-rubber base is cementing down, so it does not shift when moving around the room. It contributes to the sturdiness of the design while also increasing user interest in the quality because it is less prone to slip.
Pros
Easy to handle
Best price
Suitable for multi surfaces
Pressure adjustability as per thickness
Customize time and temperature
Fancierstudio power heat press can handle the needs of both new users and advanced users who require a smaller, less expensive alternative. Additionally, the press is excellent for persons with common space because it is compact and easily stored.
Key Features
Printing area: 15 x 15 in inches
Adjustable five heating element
Large surface area
Audible Alarm
Configuration is easy
As SHZOND 15″x15″ has a big sufficient base plate press that can transmit heat to any dimension of a design for a t-shirt, it can work with any size picture to print t-shirts. This machine has five separate heat-shifting parts, including a pair of various-sized plate presses, a mug press, a cap press, and the base plate press itself.
It is also more economical to acquire Teflon-coated heating elements, so you don't have to squander money on Teflon sheets. There is no risk of fabric clinging to the heating source, and the cotton and silicone pad are also easily removed. Due to the adjustable upper platen and a built-in fuse, you are safe. If a power surge were to occur, the heat press power cut instantly.
Heating elements are a fantastic choice for upgrading your t-shirt press because of the high quality that they offer. It is not a worry for those people because the machine's high price does not affect their growth.
Two sturdy storage trays are mounted on the upper platen, making handling and transferring the machine easier. If that's the case, then you don't have to overlook your favorite size of an image while creating a t-shirt anymore. For the most part, the machines that are identical to the heat press machines don't include a notification feature. The SHZOND Heat Press equips with an audible warning that goes off once the heat transfer is complete.
This heat press machine comes with a user handbook that helps you understand its ABCs. You must search the web for instructions with most devices, as the package comes with a manual. You don't need to devote a lot of time to swap out the heating elements; it requires only a little room and a screwdriver.
Pros
Safe use with 360 degrees swing away
Avoid damage by Teflon platen
Heating elements adjustability is easy
Attractive price
SHZOND Heat Press 15 by 15 diameter is an appropriate press size for nearly all types of design, with five components that may use to promote your business. This device comprises all the essential characteristics that can make your firm proud, except for a guarantee.
Key Features
5 in 1 heat press element
Alarm and time maintenance
Teflon protective cover
Non-slippery
Pressure adjustment knob
The Splendor is the best multifunction heat press machine constructed of a press-cast hotplate with a superb build. It features a Teflon covering that helps to keep the vinyl transfers from being damaged. The Teflon coating makes the machine heat resistant, provides stability in printing, and is easy to clean and maintain. The inclusion of a non-slip rubber grip makes it easier to hold and carry cups and dinner plates.
The 360º swing-away cover protects from an incident as the heating element is moved to the side, allowing for safe operation. The heat press operates on 110 volts and has a temperature range from 0 – 482 degrees F with highly accurate timing. Once you've set the timer, an alarm will sound to notify you when the period has expired.
To interchange, the other element, the lower vinyl platform multipurpose heat press is used to detach. Both the cotton and silicone pad removes easily. The kit contains one machine built with a platen, one hat press, one mug press, two plate presses of different sizes, and a user's Guide.
T-shirts, ceramic plates, ceramic tiles, mugs, mousepads, and board games are just a few of the substrates that the Sublimation Combo can transfer to with excellent results. Due to the obvious technologically sophisticated printing method, the press can transfer colored images onto various surfaces such as glass, ceramics, metals, and fabrics such as silk, cotton, flax, and nylon.
Pros
Precision work with swing ability
Sturdy design with the good built quality
Adjustable balance with multi-spring
Easy use because of rubber grips
Cons
Somewhat difficult to operate
The Slendor heating machine is a fantastic versatile machine that uses for many different tasks with durability. It is a well-regarded and widely used multipurpose press and ideal for people new to the press and those using it for recreational or small-business purposes.
Recommended: DTG vs. Screen Printing – Which One is Better: Digital or Traditional?
Key Features
The heating plate is 12 x 15 in inches
110-Volts voltage with 900watt power
The power cord is 4.5 ft
The timer control is 0-999s
The temperature Range is 200-450F
SURPCOS is a 5 in 1 best heat transfer machine with an exceptional sublimation heat press that perfectly presses the design into the fabric. Assembly and disassembly of this heat press are both straightforward. Its stability, style, efficiency, and portability will make you fall in love with this blue-colored heat press. You can control the time and temperature using digital technology. Configure the necessary time and temperature settings as needed.
SURPCOS is the best multifunction heat press machine with a swing design. The guide rail allows the heating element to rotate in 360 degrees, preventing the operator from coming into contact with the heating element by accident. An anti-slip silicone pad on the plate and a Teflon coating make it easier to use and prevent slipping.
Handrails that are easy to grip and non-slip, as well as solid arms, enable you to work without exerting excessive effort. The Multi-Spring balancer makes certain that pressure is distributed evenly in order to produce the most remarkable results.
Prints will be very stunning because of the Sublimation heat press. In fact, the silicon pad, Teflon coating, mechanism to control pressure with a knob, and transfer faultless heat transfer design are all included in the package. It is a beautiful 5 in 1 heating machine for beginners.
Pros
Avoid incidental contact with 360-degree rotation
When it is not in use, the heating plate toss aside
Durable for long use
Silicon pad with Teflon coated
Not only does the innovative design aid the assembly and disassembly of the heating machine, but SURPCOS also pays attention to the comfortable, safe, beautiful, and efficient feeling while also including the qualities of sturdiness, efficiency, and portability.
Read: Top Epson SUblimation Printer of 2023 – Review and Buying Guide
Key Features
The heating plate is 12 x 10 in inches
Available in 3 hand sizes
Customize the temperature and time
Comparison of heatmaps
Two heating elements
The Cricut EasyPress 2, with a 12′′ x 10′′ heating plate, is the perfect size for giant crafts like quilting and sewing. It has an adjustable heat setting up to 205°C and produces professional iron-on effects in 1 min or less, depending on the fabric. It combines the pace of a heat press with the ease of iron to deliver fast, dependable results that hold up even after multiple washes and uses less energy than either.
Circuit 2 has the best heat presses, with an excellent choice for crafters of all levels. The result is that this device is a significant step ahead of an iron, but it is not quite at the very same level as professional heat press devices just yet. Cricut is a well-known and well-regarded company, and they provide excellent customer service. Aside from that, they are always up to speed with the latest changes and new products.
Cricut has tried to clear a void in the industry for crafters who appreciate a little bit of heat transfer vinyl crafts but do not want to pay in a large heat press equipment for their projects. It is a This machine is excellent for getting started in your projects from the ground up.
Circuit Easy Press 2 heat press machine is excellent at distributing constant heat throughout the press. In addition to having a digital clock and temperature display, the press has a convenient feature that automatically shuts it down after 10 minutes. The press includes a heat-resistant safety base for added protection. We like how simple it is to put up the press and how simple it is to operate.
Pros
Portability is easy
Easy and safe to use
Durable
Professional results
Cons
Press area is small
Manual pressure application
Cricut 2 Raspberry EasyPress is the best affordable heat press with unquestionably one of the best quality developed by Cricut. It is an asset that we will undoubtedly enjoy in the coming years.
Key Features
The heating plate is 15 x 15 in inches
The temperature range is 0 – 482 °F
The time range is 0 – 999 seconds
LCD board for time and temperature control
Pressure gauge adjustment
If you're searching for an industrial-grade heat pressing machine that's simple to operate, produces excellent results, and is reasonably priced, then TUSY Heat Pressing Machine should be at the top of your list. This heat press is equipped with all necessary capabilities and successfully transfers images to a range of substrates; also, the price tag is pretty reasonable, which adds to its appeal.
The TUSY is a digital sublimation heat transfer machine. It features an oversized capacity heat platen for image transfer to a range of products, is simple to use, is ruggedly constructed, and delivers high-quality results. It is the best option because of its versatility and affordable price tag. We adore this device as the best home heat press for personal home usage since it provides all the advanced functionality you need in a simple-to-use package.
TUSY digital sublimation heat press machine features a wide pressure adjustment knob, which is ideal for working with various material thicknesses. Clamshells have a reputation for being inefficient pressure distributors, yet we discovered that this press provided consistent heat pressure application.
The press's temperature range is 0-482ºF, which is ideal for home users but may be too restrictive for small-business operators. We appreciate the large work surface and find it to be relatively easy to use. We highly suggest it to any hobbyist. The heat press machine has an automatic shut-off system that prevents overheating and includes a built-in alarm to alert you when the temperature reached out.
Pros
Portability with compactness
Timer to adjust temperatures
Pressure adjustability knob
Large working area
Affordable
The Tusy is the best heat press machine for vinyl with an excellent option for anyone looking to buy a good machine for personal or professional use. With its many advanced features and affordable price, this can be a hard one to pass on.
---
Things to Consider Before Buying a Heat Press Machine: Complete Buyer's Guide
Imprinting designs on various objects such as t-shirts, mugs, and caps have become a very lucrative business in recent years as more users pay for personalized products. Press machines make it possible to make this type of customization. These machines use heat and pressure to imprint graphics on surfaces.
On the market today, there are several brands and types of thermal printing machines. As such, you are securing the best one of these for your ventures might be rather tricky. This section contains an in-depth discussion of the aspects to consider while purchasing your ideal machine.
Type of Transfers
The heat press's heating capabilities must meet the specifications of the transfer you intend to employ. Inkjet, laser, sublimation, and plastisol transfers are the most popular forms of transfers. The pressing machine should effectively transfer the heat to the substrate to ensure the highest possible quality of imprints. Additionally, you may utilize one of the most delicate vinyl cutters for t-shirts to create customized heat transfer paper.
Number of Heating Elements
The amount of heating elements on a plate of the heating machine determines the uniformity of the heat generated. Cold areas on a platen can harm not just your transfer but also your garments. An insufficient number of heating components causes the presence of cold areas.
In addition, improper placement of heaters can cause warping. The best heat press machines are ones with a large number of closely spaced heating components. It will ensure that the platen is heated evenly from edge to edge.
Platen Thickness
A platen's thickness links closely with its ability to maintain heat or not. Compared to light and thin platens, thick and heavier platens will also maintain more heat. It is critical if you intend to maintain lengthy production runs.
Maintaining heat is critical if you want consistent imprints. Even so, if you require consistent impressions on an enormous volume of objects, you should use a heated printing machine equipped with an incredibly thick and hefty platen.
Machine Size
If the press remains in one place, it's essential to pay attention to the size. To bang for the buck, choose the widest press size that fits your budget. The standard press dimensions are 16 inches by 20 inches. The minimal size I would recommend is 15″ by 15″.
Presses with more enormous capacities generally offer multiple advantages. Pressing large-size garments is simpler using it. You can quickly unload and load oversized garments on a more significant press, such as hooded sweatshirts and jackets. You may even jam a whole slew of tiny objects at once.
It's crucial to bear in mind that heavy machinery is less portable. If you are planning to drive your vehicle, little machines are preferable.
Operation Mode
A Heat press machine can be manual, automatic, or semi-automatic in terms of its operation. Automatic machines create air pressure. Their extra features and ease of use are typically increasing. However, the cost of automated systems is significantly more than that of manual and semi-automatic printing presses.
They additionally need extra maintenance. You can regulate the pressure in the manual machines, which gives you more options for pressing needs. Even though they are less expensive than automated models, they are somewhat more challenging to operate.
Warranty Type and Customer Support
A great machine should work without fail or be free of charge for a certain amount of time after purchase. The equipment can need some technical assistance or advice, so it's best to have a technician around. It must be offered before and following the expiration of the warranty.
A technical support team is required since some user guides may be challenging to understand. In accordance with who will be handling the device, the vendor should provide suitable product training.
ALSO READ: How to Put a Picture on a Shirt – DIY Steps to Print a Photo on a T-Shirt
---
How Does the Heat Press Machine Work?
Heat press machines are easy to use. You just have to place the design on the transfer sheet, then take that paper under the lid of the heat press machine and close it tightly. It takes only a few minutes for transferring designs onto T-shirts or other materials. But always remember not to move the heat press machine while it is working.
How To Use Your Heat Press Machine Properly?
While using a heat press machine it should be kept in mind that you can't move the press until and unless it has cooled completely. It may also cause harm to the fabric and other items to which you want to transfer your design. Always close the heat press machine properly after using it, if not then it may lead to a mishap while you are using it next time.
It is also recommended that the heat press machine should be kept in a vertical position when not in use; else the excess heat can damage the machine. The temperature of the plate should be set properly, if the temperature is too high then it would result in damage to different fabrics.
Heat Press Machine Benefits
The heat presses have several benefits such as:
Heat presses provide fast and efficient results.
The heat presses can be used to print on different types of garments, for example you can print on t-shirts, sweatshirts and even caps with heat presses.
You can use heat press machines to apply any type of printable adhesive such as foil, glitter and flock.
Heat presses help you achieve different effects by adjusting temperature and pressure.
It allow you to print the same design every time without any inconsistencies as it's very easy to use them.
They can be used for other purposes such as cutting, creasing and forming.
Heat presses are easy to operate.
They're not expensive.
Recommended: Sawgrass SG500 Sublimation Printer Review – Is It The Best One For You?
How to Take Care of Your Heat Press Machine?
The heat press machine is a very important device for a T-shirt business or any other business where you want to print logos on t-shirts, mugs, etc. To take care of your heat press machine it should be kept clean always, the spices and all dirt which are deposited in between the press plates should be removed.
Also when you are using your heat press machine, it is important that it should be kept in a vertical position with all the knobs closed properly, if not then it can cause mishaps with your device or fabrics.
Final Verdict
Finding the best heat press can be a complicated process. Luckily, this article is here to provide you with all of the information that you need so that your research and decision-making will go smoothly. Many types of press machines are available in the market, but some stand out more than others due to their functionality or ease of use. You want something for both beginners and experts alike.
We provide all the information necessary for you and advice based on past experiences so that not only are your expectations met but surpassed. Our goal with this site is not just to help others find out more about their options before making decisions; it is also in hopes that they can be better informed during those rough patches when things don't go according to plan. After a critical analysis of heat press reviews, we find 3 top-rated heat press machines for you.
Happy pressing….!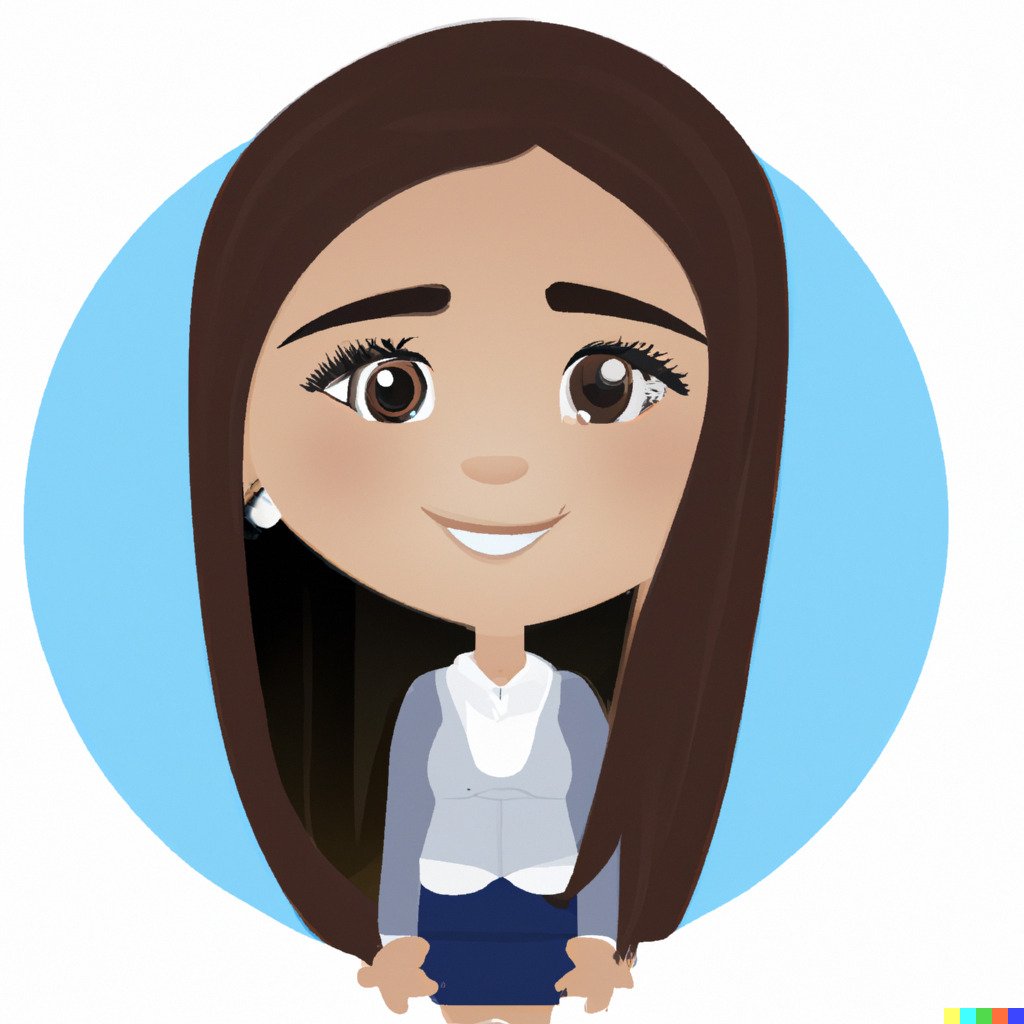 Selena Richard
Selena Richard is a tech blogger and entrepreneur who is passionate about new technologies. She has a keen interest in 3D printing and sublimation printers, which she uses to design crafts and solve problems for small business owners.

Selena provides simple and effective solutions for small business growth. With a team of expert members, she targets the needs of small business owners and takes pride in her work.