Best Vinyl Cutting Machines in 2023 – Top Picks, Reviews & Ratings
Create customized items for your company or offer yourself a competitive advantage in your favorite activity. The vinyl cutter is especially appropriate for families because it keeps them busy while simultaneously teaching them artistic abilities. When deciding whether or not to buy a vinyl cutting machine, many considerations may come into play, including the opportunity to better your craft /abilities.
It can be tough to find the best vinyl cutter if you're new to the product and don't know where to start. We looked at all the different features of various machines before finding the best one. The key to finding the right vinyl cutter is to balance several factors, including cost and the machine's capabilities. We have compiled a list of the best vinyl cutting machines after vinyl cutters' reviews, the best purchasing recommendations, and, well, pretty much everything else you need to know about purchasing a vinyl cutter, all in one convenient place.
RELATED: Printable Vinyl – What is it and How Does it work?
Find the Best Vinyl Cutter From The Editor's Picks
Our Expert Review Reveals the Best 9 Vinyl Cutters on the Market Today!
The Cricut Maker gives individuals the opportunity to explore many tasks, including vinyl cuts, paperwork and iron-on, and leather crafting and sewing projects, with a great rotary cutter. The powerful, separately marketed knife blade cuts through sturdy loads and makes sewing and quilted projects easy to undertake. Additionally, for increased precision, the Adaptive Tool System automatically adjusts the orientation of the blade.
The machine features its app to design your project for further versatility on your smartphones and computer. The Cricut Maker may use by novices and professionals alike and is compatible with every common media file. You do not have to keep your data in the cartridge using cloud-based Storage.
The vinyl cutter features enhanced software, which needs a high-speed internet connection. Alternatively, you can utilize the app (iOS Design Space) if you want to work offline. With the built-in Smart Dial tool, the correct settings can easily select by using a few keys.
Among the best Cricut for vinyl, Cricut maker is one of the most powerful and hence the greatest all-around vinyl cutter. It is why we've chosen it. Users say that it is the personal vinyl cutting machine for them. They can easily program and are pleased with the glider and rolling motion of the enhanced rotary blade that correctly and rapidly cuts across all materials.
Key Features
Force of 4 kg is tolerable for cutting
12×24 cutting size in inches
Item weight is 1 lb
Dimension is 23x7x6 (LxWxD) in inches
It comes with a 1-year warranty
Specifications
Drive housing with a rotary blade
USB, Bluetooth compatibility with Android, iOS, Windows, and Mac
Finest point pen
50 ready-made project with a 25-sewing pattern
Circuit maker versatility use for various tasks, including cutting paper, cards, acetate, fabric, and other materials. One of the big reasons I bought the machine was because I didn't have to constantly buy pricey dies, which allow me to utilize my graphics.
The Cricut Explore Air 2, design for home usage, cuts and draws twice as fast as its predecessor. This gadget is Bluetooth-enabled so that you may print directly from your mobile device. It gives you the ability to design and upload graphics from your iPad, smartphone, or desktop computer. It's quite simple to regulate the device's settings using the Smart Set dial, and you may cut over 100 types of materials, including vinyl and leather.
Cricut Explore Air 2 is the best vinyl cutter among the competitor. You may quickly add your projects, and more than 3,000 projects are offering, which is fully prepared. Reviewers were full of praise for the double tool holder of the Cricut Air 2, which allowed them to cut and score or cut and write in a single step. This machine is very adaptable because of its changeable cutting and writing speeds.
Cutting size is the maximum size which is even more than standard machines of this kind, and the Explore Air 2 is no exception. Even while the software (Cricut Design Space) requires operating the machine, it can upload images and fonts and transform them into patterns for free, making it an attractive option for more experienced designers. You may also create wirelessly on your smartphone or tablet using an iOS app, which is handy for transmitting your work to the cutter for engraving.
Key Features
400 grams cutting force will be bearable
12″ x 24″ cutting size
14lbs item weight
The dimension of this item is 24″ x 9.5″ x 9.5″ (LxDxH)
A one-year warranty backs it
Specifications
USB, Bluetooth compatibility with Android, iOS, Windows, and Mac
Save money by uploading your photos ( Svg. PNG. jpg. bmp. Dxf. gif. formats)
Twice as quick and adaptable speed of cutting and writing
Cricut cartridges compatibility
The Circuit Air 2 vinyl cutter machine has completed my collection of the great Cricut machines since it is your money-saving gadget. It is an incredible deal for the products you get: an easy-to-use, reliable and adaptable home vinyl cutter that can handle practically any project you can chuck.
Regarding Silhouette Cameo 4, a brief look at the features offered will show you why it is considered one of the finest vinyl cutters for smaller firms. It is compatible with Mac and PC and maybe connected using USB 2.0 high speed and Bluetooth. The Cameo 4 comes with an integral roll feeder, which feeds vinyl toward the machine constantly if necessary.
In addition, the machine incorporates a dual carriage and dual motor system. The first carriage has remarkable speed, whereas the second carriage has more cutting power. In addition, there is an ultra-intelligent system in the short stack of the double carriage system that can detect the types of instruments you use.
Once the equipment detects, it prompts the Studio silhouette software to make the appropriate adjustments on your computer. It should also affect the positioning of the blades during cutting. That said, you will have to upgrade it to 4.3.341 or higher if you have previously utilized Silhouette Studio software for the device to work.
This option provides an increased cutting force relative to Cameo 3 and other earlier generations of the machine. It is true for blades and even for more advanced features such as Kraft and rotary blades. The cameo machine does light work with thicker materials and does not degrade the cut quality. The manufacturer attributes this feat to the intelligent peripheral technology that works along with the blades.
Key Features
For carriage 1, the cutting power is 210 grams, 5 kg in carriage 2
In the cutting mat cutting size is 12″ x 24″ and for lined media cutting size is 12″ x 10 '
Item dimension is 22.44″ x7.68″x6.69"
Support USB2.0 and Bluetooth
One year warranty (labor and parts)
Specifications
Efficient tangential mode for fabric cutting without a stabilizer
A 3mm space to accommodate thicker materials
Panel with feather touch sensitivity
Embedded cross cutter
Lid with lighted touch panel
Cameo 4 is the best vinyl cutter that we crafters have longed for at a price that rivals competition, blows away, and reduces everything accurately. I recommend you to go to your favorite craft shop, don't stroll to check out Cameo 4 silhouette. The stuff you can do is endless. Do some investigation, and you are going to see this is your machine.
This machine has a very close design to the actual Silhouette Portrait, a great option for personal use. The silhouette vinyl cutter is compliant with your computer and works much like a home printer. This digital cutting machine cuts vinyl, paper, cardboard, and fabric with a thin blade instead of printing. This machine is ideal for someone who does an enthusiast since it includes an auto-adjusting blade and is capable of cutting through even more than 100 items.
It is among the greatest machines available for newbies, and users frequently comment on how simple it can be to set up and use, owing to the straightforward software. Possessing the Silhouette Portrait 3 entitles you to one complimentary month of access to the Silhouette Online store's new shapes and designs.
The compact design of this vinyl cutting machine allows it to be conveniently tucked away in a closet when not in use. A budget-friendly machine for novices – but don't make a mistake, it still cuts precisely and gives results comparable to those obtained with the machines twice the price. The Portrait 3 can carry designs up to 10 feet in length, but the maximum width of the cuts is 8 inches, restricting many users.
Key Features
The maximum pressure is 210 grams
The maximum cutting size is 8×10 inches
Item dimensions is 18x8x9 inches
Connectivity through USB and Bluetooth
It comes with a 1-year warranty and lifetime support of the product
Specifications
Registration for print and cut
Compatibility with PixScan
By company own studio you get limitless cutting designs
Maximum cutting length up to 60 ft
Cut up to 60 feet in length
Auto-detection of tools
The Silhouette Portrait 3 is the best cutter appears to be a well-made vinyl cutting machine from its looks. While it may not be the most powerful digital die cutter on the market, it provides many advantages over the competition.
If you're good at a book of sketches and would like anything to convert your hand-drawn drawings into cuts, the Brother ScanNCut is an option for you today. As we have suggested, this includes an integrated scanner, which you will use to add new and unique patterns to your machine. Before beginning scanning, though, you may choose to practice and become acquainted with the device's other features.
The machine comes pre-programmed with approximately 682 ideas. Some of these are, however, most useful exclusively when sewing quilts. If new patterns and designs are available for download, they can also be uploaded to this cutting machine using the provided USB port. Additionally, you may alter the pre-loaded drawings and those you upload on this brother machine's 5″ touchscreen. It places it near the top of the list in terms of adaptability.
The automatic element sensor technology is also deserving of praise. It combines with an automatic blade and holders that adapt to the machine's thickness. While this method works in most cases, the company urges consumers first to conduct a scrap material test. In this manner, they can identify any issues before ruining the vinyl. Additionally, the machine excels at cutting tougher materials, including cardboard, foam, and felt. As with other vinyl cutters, however, it has a maximum thickness of 3 millimeters.
Key Features
The maximum cutting size of this item is 12×24 inches
Product dimensions are 21″ x 8.5″ x 6.8″
Auto-adjustable blades
Wireless connectivity and USB connectivity optioned
1-year warranty
Specifications
680 ready-made designs
Nine-letter fonts
5-inch LCD touchscreen
There are 76 SVG files
Cut up to 3mm thickness
The Brother SDX125E is an excellent tool for individuals that need a little harder craftsmanship. It's highly suggested to make your design, scan, and cut in one location. Remember that you require a manual that needs to download online as it is not straightforward to operate at first.
The Sizzix Big Shot is an excellent alternative for individuals searching for a mobile vinyl cutter machine. It works with a wide variety of materials, from cardboard to paper to thin leather and fabrics. You may use this machine to generate personalized greetings, scrapbook pages, cards, and quilting designs, among other things. The Sizzix Big Shot 660425 is the best home vinyl cutter. It is a simple-to-use vinyl cutting machine beneficial for beginners who are new to arts and crafts and perform well for even more experienced ones.
Cutting materials up to 6″ wide with the Big Shot is a basic operation, setting up the machine itself. Its flexible extended multipurpose platform, which allows this cutter for various tasks, is frequently praised by users. It is possible to test hundreds of different Sizzix designs with this vinyl cutting machine, which is also suitable with dies from other manufacturers.
All you want to do is rotate the handle to turn the rollers to allow the machine to do the rest to run the Big Shot cutter. The roller is heavily loaded and smooth, and it produces outstanding results on vinyl, cardstock, paper, and fabric, among other materials. Besides vellum and felt, this machine may also cut out paper wood, sheet magnets, self-adhesive rubber, and various other textiles. The Sizzix Big Shot comes with full instructions to assist you in getting started as a beginner.
Key Features
The cutting size is 6″ x 14″
The dimensions of the item are 14″ x 12″ x 7″
The weight of the product is 4.52kg/7.50lb
3-year warranty
Specifications
Large plastic-backed embossing tools and dies
Basic cutting pads
Adjustable multipurpose extension
Fully compatibility with Sizzix's whole product line
The Sizzix Big Shot 660425 is smaller than its names imply. It accomplishes its job admirably and almost perfectly. It is not flawless but rather trustworthy. You can do things that you don't expect to accomplish, such as pruning, and obtain expert results with it.
Crafter's Companion-Gemini features a low-profile design and operates at greater pressure than other devices in its range. It also contains a range of buttons for ease of usage. The embossing and die cutting machine works with any type of embossing file or thin die, and, unlike the rest of the models we tested, it is a freestanding machine, so it does not require a computer to be used properly.
The machine is simple to operate; all you have to do is insert your preferred file or die between plates and click a button to send it through. The resume, pause, and reversed buttons make operating the die cutter a breeze. The Gemini is ideal for card makers, scrapbookers, and anybody interested in do-it-yourself arts and crafts and collages. While this is not a suitable machine for commercial use, it may be useful for small enterprises that require this type of machine on a limited basis.
One of the features we enjoyed the most, which was cited positively by other reviewers, is using several dies simultaneously. The stop button provides peace of mind by allowing you to double-check your combinations, while the reverse button is useful for reversing out tiny dies once they have been cut.
Key Features
The maximum cutting size is 8.5″ x 11″
The dimension of the item is 23″ x 7″ x 6″
The weight of the item is 15.23 pounds
16 seconds pass through time
Rewind and pause features
Specifications
Unique dual-sided dies
Connecting Foilpress to multi-media dies for needlework enthusiasts
Allows for edge-to-edge A4 cutting
Compatible with the majority of thin metal dies
Crafter's Companion's Gemini is the best friend of anyone who loves to craft. This machine can be quite useful when installed on your workstation, so make some room for it. It may be expensive, but this can help you to improve your craft to a new level.
MH Series vinyl cutters are the best vinyl printer cutter. Design to be used both at home and in a professional environment. In our opinion, it is the greatest option for professional enthusiasts and small enterprises who work with vinyl signs. It is so expensive to most vinyl cutters while having a significantly bigger capacity keeps this vinyl cutter popular. The 34-inch edition has a height of 31 inches and a maximum length of approximately 8 feet.
Despite the fact that it performs admirably on straightforward tasks, it lacks the necessary memory or skill to be particularly effective for more complicated and intricate designs. It has also been reported to lose its luster over extended runs. Thus it is recommended to keep designs simple and supply them in small batches.
With the USCutter bundle package, you'll get vinyl rolls, transfers tapes, magnetized blanks, a knife, a squeegee, a chart, and unlimited phone assistance for a lifetime. It is necessary to include a materials bin, which is highly suggested in order to avoid static electricity snagging your vinyl as it runs through the machine, which is particularly important with this heavy machinery.
Key Features
96″ cutting length
350gram of maximum pressure
39inches per second is the maximum speed for this cutter
The dimension of item 14″ x 28″ x 34″
1-year warranty
Specifications
Standard blade compatibility
DM-PL HP/GL automatic detection command sets
Use of stepper motor
It supports VinylMaster Cut software
The USCutter-MH Series is a good vinyl cutting machine for a hobby or a small entrepreneur specializing in sign production. It's reasonably priced, and it cuts out simple shapes with relative simplicity, which is a plus. It is useful for small projects, but you should choose something more complex for bigger assignments. It suits cutting vinyl on a smaller scale.
9. Cricut Joy Machine | Portable DIY Vinyl Cutting Machine
---
Buyers' Guide: How to Choose the Right Cutting Machine for You and Your Business?
The vast array of specs may confuse those who have never acquired a top vinyl cutter before. Because hundreds of various models are available, you need to evaluate the features and characteristics you need for your projects before deciding which machine to buy.
Cutting force
When choosing a vinyl cutting machine, an important thing is a cutting force, which influences how exact the cut and the materials the machine can handle. Although force is less critical for home usage than for a skilled workshop cutter, you should review this criterion if you get to use the tool for large-scale projects.
Cutting Size
The cutting size relates to the amount of material that can be cut in both lengths as well as width. For home projects, many versions, such as the Cricut Air 2, are capable of cutting materials up to 12″ by 24″, which is more than others in space.
Dimensions
The machine's physical dimensions are crucial, particularly if you do not have many available workspaces. Our finest model, the Cricut Maker, measures 23 inches by 7 inches by 6 inches, which is ideal for your desktop. However, if you are seeking a 15 x 23 x 23-inch heavy-duty cutter like the USCutter MH Series, you should bear in mind that you will likely need a little more room to accommodate it.
Connectivity
Not all vinyl cutting machines are equipping with wireless connectivity, and some, such as the Sizzix Big Shot, are completely devoid of any form of networking. Models with wireless connectivity, like the Brother ScanNCut SDX125EGY, come with their app, and they may also provide cloud-style storage space for all of your drawings.
Material Compatibility
Among the most important items to consider is this. Figure out what materials you're going to work with before starting because some models can't cut through everything. For cutting materials like leather, metal, or balsa wood, you should ensure that the cutting machine you purchase can handle these.
Usage
In addition to cutting power, the size of the material it can slice through and the strength of the machine are both crucial whether it comes to hobby or professional uses. If you're planning to use your vinyl cutting machine daily for business purposes, choose a professional model, as home models will wear out and not deliver the precision you require.
Warranty
Before you select a model, please check out the manufacturer's warranty. While some models have one-year warranties, some come with extended three-year guarantees, like the Sizzix Big Shot 660425. For machine maintenance, make sure to check the customer support availability and the purchasing price before purchasing.
FAQ's (Frequently Asked Questions)
Final Verdict
You may use a vinyl cutting machine to streamline the workflow of your craft and designs by speeding up production, making better copies of your work, and easing complex craft projects. But, before you can experience the full advantage of getting one, you must first choose the correct vinyl cutter, specifically one that will satisfy your personal or business demands.
After a vinyl cutter comparison, we find out the top 3 editor's vinyl cutting machines to suit your needs:
This post has provided valuable information on some of the greatest vinyl cutters available on the market, including their features, strengths, and drawbacks. Your alternatives are thus: make a choice, take it home, and bring it back.
Happy Vinyl Cutting…!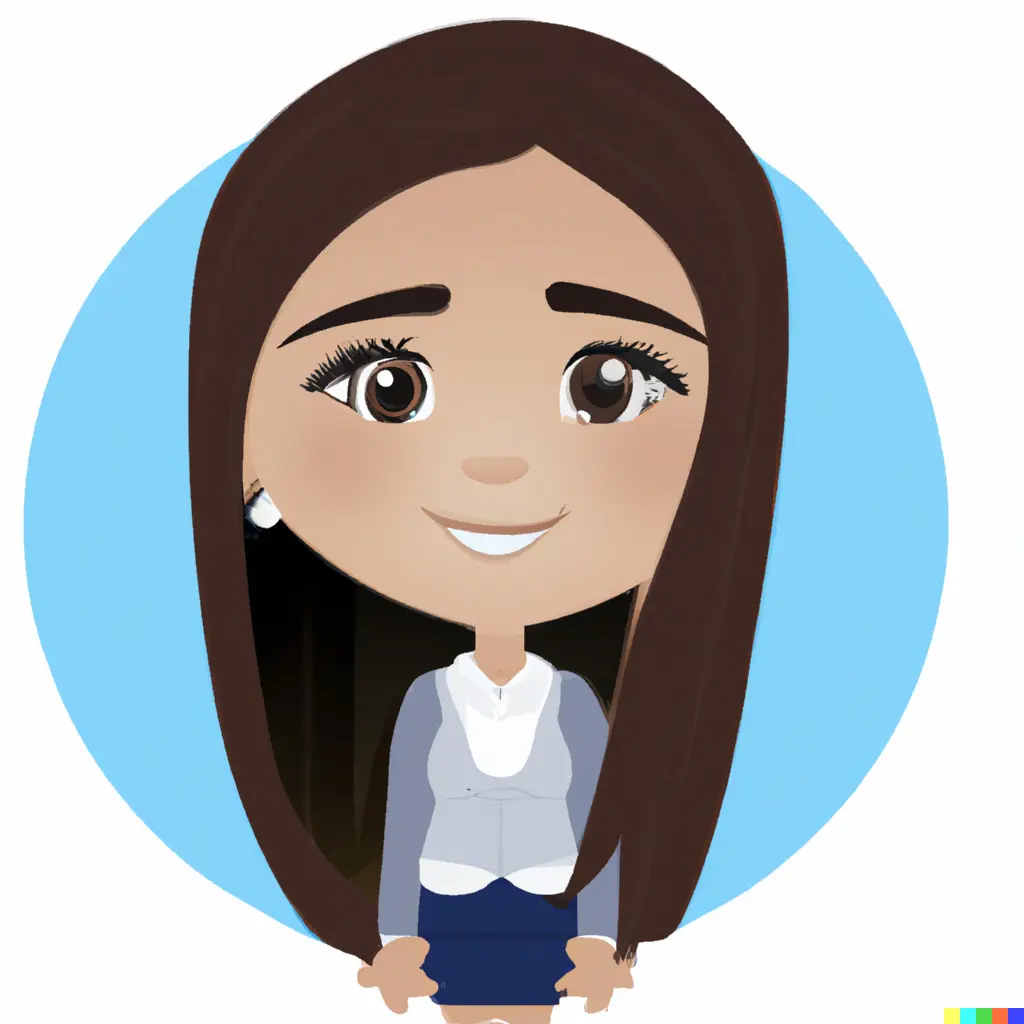 Selena Richard
Selena Richard is a tech blogger and entrepreneur who is passionate about new technologies. She has a keen interest in 3D printing and sublimation printers, which she uses to design crafts and solve problems for small business owners.

Selena provides simple and effective solutions for small business growth. With a team of expert members, she targets the needs of small business owners and takes pride in her work.