DTG vs. Screen Printing – Which One is Better: Digital or Traditional?
If you're looking to create and see your creativity live on your t-shirts or other material, you have probably come across these two terms: direct to garment printing (DTG printing) and screen printing.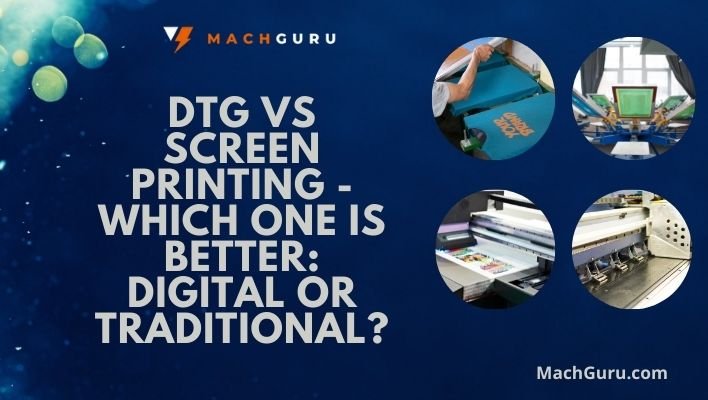 What is DTG?
The techniques of DTG and screen printing are both used to print custom designs on fabrics. Screen printing is a more traditional method that involves pushing ink on the t-shirt cloth with a stencil. In contrast, DTG printing is a more recent technique that involves applying ink to the t-shirt using a printer to create the design.
DTG Process
DTG printing is a technique of personalizing clothing that involves printing ink directly on the garment's fabric. DTG printing is a relatively new t-shirt printing method that has gained a great deal of fame in recent years, thanks to technological advancements in DTG printers. DTG printing produces an accurately printed craft with a fine resolution because of its high precision.
DTG printing functions in the same way as the inkjet printer at your workspace or home offices. The printer is responsible for transferring the digital pictures or graphical files to your blank t-shirt. DTG printers are powerful and large, with the printing capability of a wide range of designs in various colors. Ink is water-based which applies in only a single layer to the shirt's fibers, where it quickly accumulates into the fabric.
However, as with other techniques like screen printing, the DTG procedure is accurate. It generates best-quality outcomes, but the DTG ink does not infiltrate as deeply in the fabric as it does with other methods such as screen printing.
RECOMMENDED: Can You Use Sublimation Paper in any Printer?
Best Suited Designs for DTG
Particularly ornate T-shirt designs
Designs that incorporate a large number of different colors
What is Screen Printing?
It is the classic and tried and true technique for printing on fabric by pushing ink through an open woven grid stencil on the fabric.
Throughout the years, Screen printers refined their craft to produce garments that are both attractive and long-lasting. Due to the fact that screen printing is a more labor-intensive process, it produces beautiful, saturated colors as well as a distinct, authentic appearance.
Screen Printing Process
Screen printing pushes ink through a knitted mesh stencil and on a fabric surface to create a pattern. Because of this, screen printing best adapts to certain types of t-shirt designs than other printing methods. It does, however, produce high-quality outcomes that have made it extremely famous with consumers for many years.
Each color used in the material on a separate screen means that your design should first divide into layers based on the background color. It is typically accomplishing through the use of design software such as Photoshop or Illustrator.
Best suited designs for screen printing
T-shirt designs with large graphics or typography are popular right now
Designs with only a few different colors
RELATED: Epson WorkForce WF-7720 Wide-Format All-in-One Printer Reviews
Discrepancies Between Screen Printed and DTG
Although both printing processes produce high-quality t-shirts printing with DTG vs Screen Printing when done correctly by a professional with the appropriate equipment, some significant differences between them must consider depending on the design.
DTG Vs Screen Printing Ink
In contrast to screen printing, DTG printing only leaves a monolayer of ink to craft your final design, whereas screen printing leaves several layers. It has several significant consequences, particularly in terms of how you use color in your design.
DTG Vs Screen Printing Color Vibrance
Screen printing produces a design that is more vibrant than the DTG process and more saturated colors. The labor-intensive transformation process of your design into multiple stencils, on the other hand, restricts the range of colors that you can use.
DTG Vs Screen Printing Colors options
DTG printing tends to produce a slightly faded design because it uses only ink of monolayer, but there are no restrictions on the several colors you can use in your design. Although there are some restrictions, specific color combinations can be made more difficult due to these restrictions. For instance, it can be difficult for digital printing machines to create designs using ink of light color on dark fabrics because of the contrast between the colors.
Because of this, many t-shirts designs the best suited to certain methods than others. Screen printing is best suited for simpler, idealized designs with text or graphics in a limited number of colors. In contrast, DTG printing is better suited for more elaborate designs in a greater number of colors, usually on light-colored fabric.
Dtg Vs Screen Printing Durability?
Screen printing is more washable when compared to DTG printing, but this does not imply that direct-to-garment printing is less durable. If there is an issue and a DTG print does not remain as durable with washing. There is the possibility that the print is not properly pre-treated or cured before use. When it comes to print durability, it all comes down to the ink's use and the machine's reliability, and whether or not the print has been properly pre-treated and cured. To ensure that a print is washable for a long time, harsh detergents, avoid using hot water, or excessively hot or lengthy drying times. If these steps follow the letter, a DTG print will last for several washes with little to no fading.
Screen Printing Cost
Screen printing is the most cost-effective technology for manufacturing large quantities of t-shirts. The stencil process results in slightly higher set-up costs, but it also tends to make screen printing more efficient when printing large quantities of a single design simultaneously. More colors than the suggested number of colors, on the other hand, slows the process and raises the final price because each color requires its screen stencil to be created, which increases the cost.
DTG (Direct-to-garment) Cost
Small-run bespoke t-shirt printing is most cost-effective when done with direct to garment printing (DTG). The ultimate cost will be unaffected by the total range of colors chosen. Because printing multiple shirts at once requires more ink and time, the expense of print will be higher.
Recommended: Sawgrass SG500 Sublimation Printer Review – Is It The Best One For You?
Is Dtg Or Screen Printing Cheaper?
In contrast to DTG vs Screen Printing For Workwear, personalized printing does not typically offer huge savings. Screen printing is usually cheaper assembled in as you print so many t-shirts. The use of master stencils with each layer simplifies the printing process as the number of shirts printed increases.
Which Is Better Dtg Vs Screen Printing?
Following your learning on DTG versus screen printing durability and the cost-effectiveness, quality, quantity, and finished product, you can choose the best method for the enterprise and print personalized apparel that will properly display your client's brand to maximize profits. In terms of high DTG printers, less printing quantity but more in color option. In screen printing, there is precision printing which is more in quantity but less in color option. So select the printing option as per your needs.
DTG Vs Sublimation Vs Screen Printing
DTG is the modern technology of printing on a garment in which the artwork has been printed successfully with a connected PC. DTG somehow doesn't require any set-up or screens, so it is easy to print one or two items at a time; DTG is becoming increasingly popular.
Sublimation printing is a type of digital printing that is also available. Despite this, designs are printed on large sheets of transfer paper and then applied to % white nylon t-shirts that used a heat press during the printing process.
Despite the fact that screen printing seems to be the most well-established method of printing, it is the most widely used method of printing in the community. The industry of screen printing is well with its expertise in the field, and with good reason. In addition to printing vibrant spot colors and simulated full-color photos, this printer is capable of producing an extensive range of additional effects.
The method you use to print items for your company's needs is critical when creating printed materials. The printing type you choose will significantly impact both the cost of the products and the quality of the finished products. Screen printing, direct to garment printing, and sublimation printing are excellent options for many printing jobs.
The most appropriate method determines by factors such as the type of printing required, the type of material used, and the quantity required. If you're not sure which method is the best for you, you can always seek advice from a printing company.
RELATED: Printable Vinyl – What is it and How Does it work?
DTG vs Screen Printing Comparison Table
If you're still having trouble deciding which printing technique is best for you, start taking a look at the following comparison table for some guidance:
| Factors | DTG | Screen printing |
| --- | --- | --- |
| Detail Designs | Yes | No |
| High-Quality Prints | Yes | Yes |
| Orders Minimums | No | Yes |
| Unlimited Color Palette | Yes | No |
| Bulk Discounts | Yes | Yes |
| On-Demand Fulfillment | Yes | No |
| More Sustainable | Yes | No |
| Require Upfront investment | No | Yes |
Comparison Table Screen Printing vs DTG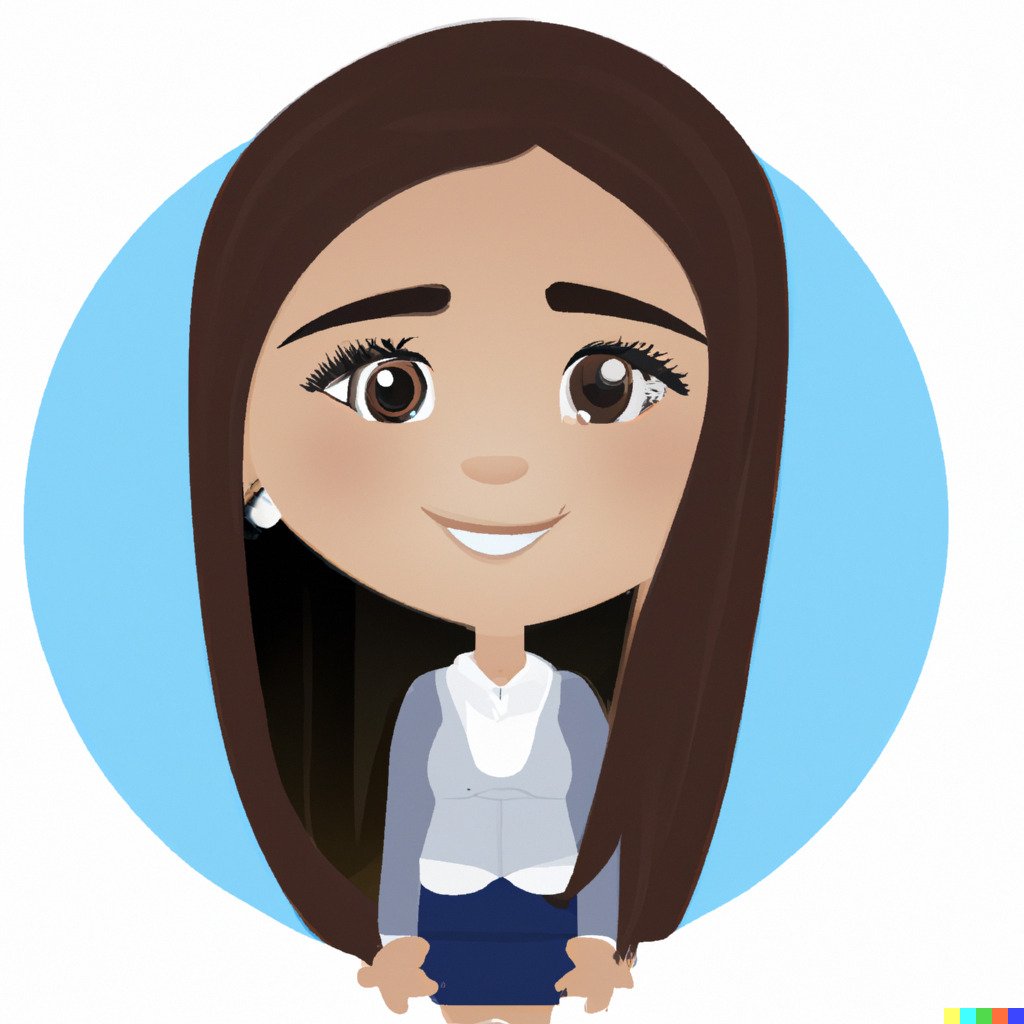 Selena Richard
Selena Richard is a tech blogger and entrepreneur who is passionate about new technologies. She has a keen interest in 3D printing and sublimation printers, which she uses to design crafts and solve problems for small business owners.

Selena provides simple and effective solutions for small business growth. With a team of expert members, she targets the needs of small business owners and takes pride in her work.