Epson F170 Vs Sawgrass SG500: The Ultimate Comparison of Sublimation Printers
Sublimation printers are ubiquitous nowadays and beneficial as you can create beautiful designs on any material. Although various companies produce sublimation printers, the Epson F170 and Sawgrass SG500 are good and primary sublimation printers for every typical user. They are two of the most famous sublimation printers currently available.
Most of the features are the same in both sublimation printers, but the things that can differentiate both are their performance and functions. These sublimation printers are convenient to use and easy to set up.
But the question is which is the best sublimation printer, the Epson F170 or Sawgrass SG500. For this, read this guide as I will help you to figure out the best sublimation printer in both of them according to their advantages. So let's begun!
Epson F170 vs. Sawgrass SG500: A side-by-side Comparison
Unlock the full potential of your Epson printer by converting it to a Sublimation printer in 2023. Check out our comprehensive list of Epson printers that are eligible for conversion and take your printing game to the next level
If you want Sawgrass vs Epson sublimation printer review and need help deciding which one is best, here is a comparison between both printers to help you understand which one suits you.
Print Size's
The Epson sublimation printer can produce large sublimation prints on large sublimate materials. You can print from its maximum size of 8.5×11 inches to the minimum size of up to 8.5×14 inches, which is more than enough to create large sublimation products.
While the Sawgrass sublimation printers do not have any categories according to their printing ability, instead of this, they offer two essential kinds. And these are SG500 is one of them. It has the quality to produce extensive material, and the maximum size range is about 11×17 inches. These sublimation machines can produce the smallest print of about 8×13 inches. These size ranges are generally the same as those of Epson printers.
However, after looking at the size feature, it is clear that Epson F170 and SG500 are equally good. So if the size matters, you can pick F170 or SG500 according to your needs.
Printing Speed
When comparing Sawgrass vs Epson sublimation printing speed, no sublimation printers can compete with the speed of Sawgrass printers. The Sawgrass printers offer an excellent speed range, and you can print any material in less time.
The Sawgrass SG500 can print on any sublimate material with a resolution of about 600×600 dpi within 15 seconds.
However, it may require only 49 seconds to complete the printing process if you want to print advance-quality photos. You will not see any error or defect in their function and performance, even at this high speed.
On the other hand, the printing process of Epson printers is slow as compared to Sawgrass printers. However, you can use multiple colors for printing in Epson, just like the Sawgrass printers.
When you work with a mono-color print, the Sawgrass can print a maximum of 18 pages per minute, but if you use a variety of colors, then it can print only 10 pages per minute.
While on the other side, the Epson printer can print 10 pages per minute of mono-color, and with multi-color shades, it can print 4 pages per minute.
It is a considerable difference between Epson and Sawgrass sublimation printers. You will get a massive advantage when using a Sawgrass printer compared to the Epson in terms of speed. If you want quality work in no time, use Sawgrass printers for sublimation.
Ink Usage Mechanism
Printing is impossible without ink, and the sublimation process depends on ink. The Epson printer can store large quantities of ink in their performance because it contains ink cartridges or ink tanks. You can refill them any time the ink runs short; users will remain tension-free about the ink during the sublimation process.
The Epson printer has excellent quality as they didn't consume ink on a large scale, and due to this, they are more versatile than other sublimation printers.
But the Sawgrass sublimation printers do not have any refill sources because they have separate ink bottles that will come with Sawgrass sublimation printers. Once they finish, you may recycle them or throw them away, as there is no use for these empty bottles.
For the new project, you may require new ink resources for Sawgrass sublimation printers, which may cost you a lot. However, the Epson printers are best in this feature compared to the Sawgrass SG500.
Cost
Epson vs Sawgrass price range is the primary differentiating factor between both printers. It is one of the most general reasons that can lead users to buy a sublimation printer. Affordability can give more importance to one thing than the other.
The Epson F170 is very affordable and can cost around $399. This price range is a little if we look at the features of Epson printers, and they are worth it!
But the price range of Sawgrass SG500 is very high if we compare them to the Epson printers. Sawgrass price range from $750 to $799. This significant price difference changes the buyer's mind looking for an affordable option. They may end up buying an Epson printer instead of Sawgrass.
However, it is up to you to decide, but both printers have many similar features. You can pick any of them.
Software Programs
The software program in any sublimation printing machine will allow users to create beautiful designs according to their needs and help them sublimate to the material quickly.
There are various compatible software programs for sublimation, and you can use any app or software for Epson printers. These programs include canvas, photoshop, and illustrator. You can create extraordinary and quality output designs for your substrate. Due to the compatibility with several software and apps, you have more space for creativity.
But when it comes to Sawgrass printers, they support only a few software programs. Creative studios are one of the software that can work for the Sawgrass sublimation printer. So, using this specific software for creating your designs is essential.
When we compare Sawgrass sublimation printers with Epson for their software, the Epson printer gives an advantage to Sawgrass. So, the Epson printers perform better in this scenario than the others.
Size of ink Cartridges
These ink bottles or cartridges are elementary sources of ink storage in all sublimation printers. There are four ink cartridges in the Sawgrass printers, and black color has more capacity storage than other colors.
Sawgrass can store about 40ml of black ink and 29ml for other ink colors. It is the minimum storage capacity in the Sawgrass sublimation printers. You can do limited projects with one ink refill; after that, you may go for another second refill.
According to the size of ink cartridges, the Epson printers have a good advantage over the Sawgrass SG500 printer. These Eco tanks have built-in ink tanks and provide a vast storage capacity for sublimation ink.
While the Epson printer can store 42ml of black color to its maximum range and offer 15ml for the other three colors, this ink cartridge feature of the Epson sublimation printers makes way for them in the race of sublimation printer brands. Although the Sawgrass printers are also best in ink storage, they cannot compete with these Epson printers in this category.
Connectivity
All of the sublimation brands offer connectivity options for their printers. How is it possible that these two popular sublimation printers did not provide this feature?
Connecting the Epson and Sawgrass to any nearby working device is elementary. While USB, PC, Laptops, Macs, and SD are the primary devices, you can use them for the connectivity process.
Furthermore, these advanced sublimation printers have wireless connectivity options with Wi-Fi and voice control features. So, you will get control of every function through your voice commands, and they did their work very well and followed all of the instructions without any mess and error. So enjoy your work with your voice commands.
Printing Cost
If you want something that can sublimate your products at a low cost for your business, then the Epson and Sawgrass are excellent in this scenario. Both printers have almost the same functions, so it's impossible to profit less.
You can also get information about the printing cost of these printers from your nearest printing press. However, these sublimation printers may cost almost 20 cents to print every square inch of your substance. But sawgrass printers may be more expensive than Epson F170 as they cost high and also make an expense in the form of ink supplies for print.
But it is also a fact that more investment in your business will make you more profit. So you can use Epson SureColor F170 and Sawgrass SG500 to earn a good income.
Sawgrass VS Epson Ecotank: Printing for Small Business
If we look at the features of both printers, they have many similar functions and performances. Eco tanks have massive cartridges that can store a good amount of ink for printing. They are also low in price as compared to the sawgrass printers. And you can also save money on replacing inks while, on the other hand, the inks supplies are costly for Sawgrass SG500.
You can do many prints with one single ink refill with an Eco tank. But for Sawgrass, you may run out of the inks and use limited colors for printing. At the same time, Eco tanks offer a variety of colors for printing your images on products.
Is Sawgrass Better Than Epson for Sublimation?
Both printers are suitable for sublimation, but Sawgrass provides impressive customer service. Although the Sawgrass printer and its inks are more expensive than the others, they give consistent results. That's why it may be advantageous to use Sawgrass rather than Epson.
You will get a beautiful clean design with vibrant colors when you print your product using Sawgrass inks. The sublimation inks of Sawgrass are reliable and give permanent application with full color to your artwork. You can decorate various products, including housewares, apparel, drinkware, etc.
Is the Epson sublimation printer better than Sawgrass?
Epson F170 gives you a wide range of ink colors for sublimation printing, and the ink cost is very reasonable compared to the sawgrass printer's inks. They have a large capacity for ink storage and less cost than sawgrass printers.
Is the Epson Eco tank suitable for sublimation?
These Epson Eco tank printers are beneficial as they contain tanks to store sublimation ink and make printing easy for their users. They are suitable for home use and are very affordable sublimation printers. It will be a good choice if you cannot afford an expensive Sawgrass SG500.
Sawgrass Sublimation Printer Vs Epson: Final Remarks
When it comes to the Epson F170 does not offer unique printing options, but most people don't consider it an important issue. However, remember that it is just a printer with no special ink. And it is not a good idea to invest in a printer that cannot give you a print with different qualities. But if you are computer savvy to perform vital maintenance and cannot afford any expensive sublimation printer, then the Epson F170 will be good for you.
While on the other hand, if you want a grip on your work and also look for hand-holding technical support, then consider Sawgrass SG500 as a sublimation printer. Its vibrant prints and permanent application of colors on your product make it more reliable for you. The sawgrass printers offer you speed for work, and no printer can compete with it for speed. You can do your work in no time. Although it is expensive, it is worth this cost due to its brilliant results.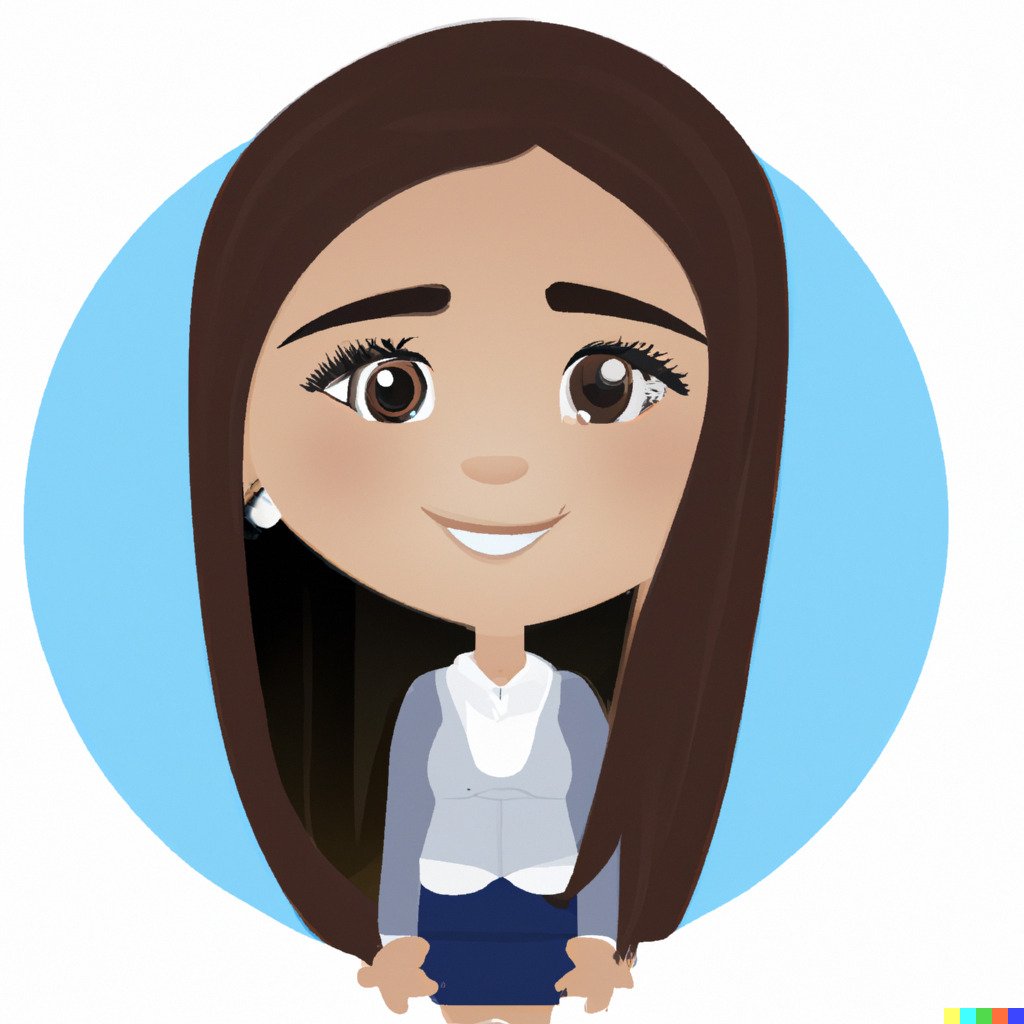 Selena Richard
Selena Richard is a tech blogger and entrepreneur who is passionate about new technologies. She has a keen interest in 3D printing and sublimation printers, which she uses to design crafts and solve problems for small business owners.

Selena provides simple and effective solutions for small business growth. With a team of expert members, she targets the needs of small business owners and takes pride in her work.