Discover the Best Epson Workforce Sublimation Printer in 2023
If you are new in the sublimation business and trying to find a perfect printer for sublimation, this article contains a list of the best Epson WF Sublimation printers for you. With the help of these printers, you can print out photos and different designs on your t-shirts, tote bags, mugs, and other objects. The best Epson sublimation printer is the best substitute for printing these photos and designs. You can convert these printers into sublimation and have an excellent quality print that will give you great value in the market.
Epson printers are best in such a way that they are super affordable and come in premium quality. Their printouts, pictures, artwork, and other transfers are perfectly qualified. These printers work great on all different occasions, and the pictures are vibrant and not affected by any light. Epson printers are available in different sizes, and you can choose from diverse options. All these printers perfectly fit all your needs and are very easy to set up.
So, let's get started!
Epson Workforce Sublimation Printer Comparison: Which Model Delivers the Best Results
| Editors' Tag | Best Overall | Best for Connectivity | Best for Fast Printing | Best for Fast Printing | Best for Price |
| --- | --- | --- | --- | --- | --- |
| Title | Epson WorkForce WF-7710 | Epson Workforce Pro WF-4833 | Epson Workforce Pro WF-4820 | Epson Workforce Pro WF-3820 | Epson Workforce WF-2830 |
| Star Rating | 4.3 | 3.7 | 4.3 | 4.3 | N/A |
| Reviews | 2847 | 22 | 565 | 1527 | N/A |
| Connectivity | WiFi, Bluetooth, Ethernet | WiFi, Bluetooth, Ethernet | WiFi | WiFi | WiFi |
| Weight | 40.80 Pounds | 19.4 Pounds | 22.50 Pounds | 19.40 Pounds | 11.5 Pounds |
| Dimensions | 32.2 x 22.3 x 13.4 inches | 16.7 x 14.9 x 9.8 inches | 16.7 x 19.8 x 10.9 inches | 16.7 x 19.4 x 9.8 inches | 14.8 x 8.6 x 11.8 inches |
| Maximum Print Speed | 18 pages per minute | 25 pages per minute | 25 pages per minute | 21 pages per minute | 25 pages per minute |
| Price | $1,199.80 | $219.00 | $219.99 | $178.00 | $109.99 |
Comparison table of Epson Workforce Sublimation Printer
---
Top 7 Best Epson Workforce Sublimation Printers
The best Epson WF sublimation printer print perfectly designed photos on t-shirts, bags, and other objects. Different products are available in the market with almost similar specifications, making it difficult for the buyers to decide among them.
To help the customers decide, I have made this list of the best Epson Workforce Sublimation printers. Making this list took me several weeks due to in-depth performance analysis and comparison of these products. Let us have a detailed look at their specs and features.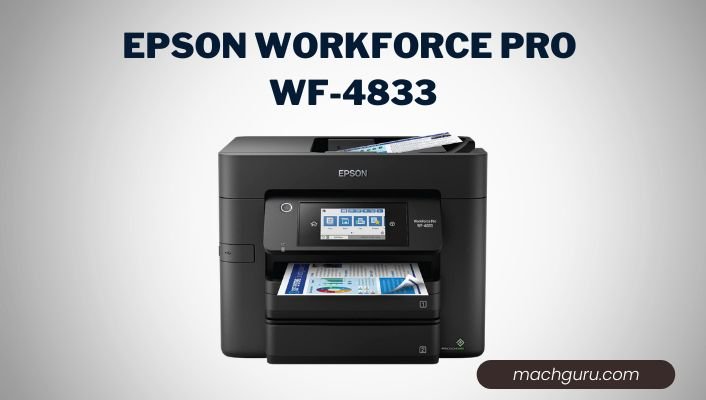 Specifications
| | |
| --- | --- |
| Brand | Epson |
| Connectivity | Bluetooth, Wi-Fi, Ethernet |
| Model Name | WorkForce Pro |
| Max Print speed | 25 ppm |
| Operating System | Android |
| Item Weight | 19.4 Pounds |
I bought Epson Workforce Pro WF-4833 a month ago as a starter in printing and find this printer very efficient and fast. So, wanna to sublimate photos and designs on t-shirts or sublimation on Glitter HTV and sell them in the market to start a side business. I find this printer convenient for this purpose as I can print a premium quality print to sublime on my shirt. Let us look at its other unique features.
Read: How To Check Printer Ink Level: Epson, HP, Brother, & Canon Printers
Build Quality
The Epson workforce pro 4833 sublimation printer has the excellent built quality and a sturdy plastic body. It has two paper trays that give out different paper sizes to make the paper jams and ink cartridges easy to access. Epson printer has a lid that stays open and saves you with the extra hand to hold the lid to insert the paper. It also has extended hinges, allowing thicker textbooks and magazines to pass through easily.
Display Screen
The display screen is 4.3 inches LCD touchscreen display. Its display is excellent, highly responsive, and has a user-friendly setting menu. The visibility of this display is clear and reasonable. It gives a proper display no matter whether you are sitting or standing. Epson's display allows you to tilt the panel and then see the number given on the screen. Sometimes, when you see from the sides, it might be challenging to read.
Connectivity
Epson Workforce Pro WF-4833 offers wireless connectivity to its users. You can connect different devices with this printer, including; Apple Air Print, Android print, Mopria Print, and other mobile printing capabilities. The connectivity offered by this printer is fantastic; you can easily connect with it by downloading the Epson Workforce Pro WF-4833 printer app and taking out your desired prints.
Efficient Productivity
Epson Workforce printer has a 500-sheet paper capacity and another 250-sheet capacity as a bonus to aid. It also gives the duplex solution with 2 sided auto print option that you can also turn off from the settings. You can also take a copy of files, scan them for later use and send a fax with the help of its display technology. It also gives you the ability to send 50-sheet ADF.
Multi-Cartridge System
It has many unique qualities, including its four-cartridge system, including; Cyan, Yellow, Black, and Magenta. The scanner installed in this printer uses an automatic document feeder, a built-in optical character recognition feature (OCR), and a duplex scanning capability.
Benefits of Epson Workforce Pro WF-4833
It feels very well-built.
Comes at a meager cost.
Uses a large input tray capacity
It can print black documents quickly
Drawbacks of Epson Workforce Pro WF-4833
It becomes slow in color document printing
Gives a low black page yield.
Specifications
| | |
| --- | --- |
| Brand | Epson |
| Connectivity | Wi-Fi, Bluetooth, Ethernet |
| Paper Size | 8.5 x 14 inches |
| Max Print speed Monochrome | 25 ppm |
| Max Print speed Color | 12 ppm |
| Display | 4.3 inches |
After using many other brands' printers and watching them give up so early, I decided to buy Epson Workforce Pro WF-4820. The price and features given on this product are what caught my attention. Its high-speed printing and high-precision printing makes my work easy and saves a lot of time. I like to take regular prints from it with the efficiency of 250 sheets at once. I also give many other features we are going to discuss in detail;
High-Speed Printing
The Epson workforce pro wf-4820 sublimation printer works with high-speed printing technology; it uses precision core heat-free technology that ensures you get the perfect quality prints in seconds. You can-do high-speed printing with the help of this printer. It uses 25 black and 12 color prints with outstanding fast technology.
Maximum Productivity
Epson WF-4821 can produce a large volume of business prints and other copies. It enables automatic 2-sided prints; you can turn this off from the setting if you want a single-sided print. The amazing 35-page ADF streamlined workflow has helped me to gain maximum out in a second, and its sizeable 250-sheer paper capacity makes this printer extremely efficient.
Highly Precise and Reliability
Epson printer delivers the exact output with the help of its professional DURABrite Ultra instant-dry pigmented, high-quality ink. You can rely on this printer for massive volume printing, and heat-free technology makes this printer reliable.
Easy to Use and Set Up
Epson workforce pro WF-4820 sublimation printer is easy to use, thanks to its 4.3-inches color touchscreen display, which you can navigate and control easily. This printer also offers an easy wireless setup. You can easily set up this printer with the help of your mobile phone or PC; it enables Bluetooth and has built-in wireless and ethernet working effectively.
Smart Scan and Secured Data
Epson WF-4820 has an innovative seamless scan technology that scans the page with extra precision and makes the scan easy by sharpening the written words. You can also edit with its user-friendly interface. Your data is completely secured with this printer, and it gives you the power to erase the data from the input server of this printer.
Benefits
It is fast and has unique core output quality.
4.3 inches display is spacious and wide
USB thumb drive support is a plus
This printer offers comprehensive mobile device support to solve all your problems.
Drawbacks
ADF auto-duplexing feature of this printer is unable.
It is slightly expensive.
Lacks multipurpose tray and slots
Specifications
| | |
| --- | --- |
| Brand | Epson |
| Connectivity | Wi-Fi, Bluetooth, Ethernet |
| Max Media Size | 13 x 19 inches |
| Max Print speed Monochrome | 21 ppm |
| Max Print speed Color | 11 ppm |
| Display | 2.7 inches |
For quite some time, I wanted to make a tiny office at my house where I could get all my work done from home instead of waiting for the next day to do the work. I ordered my Epson Workforce Pro WF-3820. It was super easy to set up, and I was surprised to see the efficiency of the Epson installer. The prints I took were of excellent quality; I can connect this printer to the work computer easily. It is a perfect size; I can take it to my office quickly. Let us look at some of its features in detail;
Build Quality
The Epson workforce pro WF 3820 sublimation printer has a great design and consists of durable and premium quality plastic with a solid scan lid and paper trays. You can lift the output tray to see the number of papers left inside it, and the lid can stay open automatically to insert the pages.
Innovative Design
This printer has hinges at the corner of the lids, giving you extra space to easily take the heavy magazines and textbooks out. One thing about this printer is that it comes with a single input tray, and you can't load photo paper and regular paper together. Besides this, this printer will not disappoint you with its unique features.
Spacious Display
Epson-3820 printer has a 2.7 inches big display that gives you good visibility; you can also tilt the panel in a vertical position to see the screen, giving you a better view of the screen. This printer has a crisp background with a touch-sensitive button around the display border. You can easily navigate through the touchscreen, and a help button on display will show you multiple how-to pictures to solve your queries.
Smart Scanner
Epson WF-3820 has a fantastic scanning feature with flatbed scanning that gives you a clear and highlighted scan where you can read in-depth with precise resolution. The color prints are scanned with sheetfed using automatic document feeder ADF; this allows the scanning different colored pages together in seconds. One thing that I found difficult is that you have to manually flip the pages if you want to scan a 2-sided page.
Speed and Accuracy
Epson 3820 uses precision heat-free technology that delivers fast prints in less time. Speed is the primary trait of this printer, the high-volume prints through which you can have 21 black pages and 11 color prints in one minute. Thanks to its high-precision printing, you can focus on every word easily. The instant dry pigment and DURABrite Ultra technology deliver high-quality prints.
Benefits
It gives a low cost per print.
Gives several connectivity options for your ease.
The color quality delivered is impressive.
Available in a flexible price range.
Drawbacks
Lacks duplex scanning.
The black page yield is not good.
The screen size is comparatively smaller.
Specifications
| | |
| --- | --- |
| Brand | Epson |
| Connectivity | Wi-Fi |
| Max Media Size | 8.5 x 14 inches |
| Max Print speed Monochrome | 10 ppm |
| Max Print speed Color | 5 ppm |
| Display | 1.4 inches |
While reviewing Epson printers, Epson workforce 2830 sublimation got my attention. I wanted a more reliable and faster printer, and my previous printer was not delivering the output up to my expectation. It offers better features than my previous printer. Its wireless technology is impressive; you can instantly connect it to your mobile phone and PC and take prints within minutes. Let's see some detailed information about this printer;
Design and Quality
The design of my Epson-2830 is excellent, and the build quality is highly reliable and durable. The printer feels solid and sturdy; the trays with this printer are thin and delicate, and the shallow tray is not very reliable in protecting you from paper dust. I had difficulty reaching the paper jams and opening the printer's rear cover. The power cable of this printer is removable, and you can remove it easily whenever you want. The scanner lid is easy to hold, and the hinges take heavy textbooks out.
Fast Printing
Epson 2830 printer enables fast printing through which you can get print on both sides of the page and feed 30 additional documents automatically. Copying and scanning with the help of this scanner are straightforward and convenient. Epson-2830 gives you the ability to print 10 black pages in one minute and 5 color prints at the same time.
Easy Connectivity
Epson WF-2830 printer offers exceptional connectivity by connecting with iPad, Android tablets, iPhones, and other smartphones. This vast connectivity enables me to get my required prints in a few minutes at my mobile phone's ease.
Affordable Ink Cartridges
You can use an Epson cartridge with the help of this printer; avoid using third-party cartridges and ink. The cartridges involved are compatible and refillable easily; this ink cartridge is exceptionally affordable and replaces the already run-out cartridge.
Benefits
It comes with an excellent mobile app.
This printer comes with an all-in-one design.
It can scan multiple pages with the fantastic ADF technology.
Drawbacks
The print speed is deficient.
The maximum print output is less than the competitors.
Duplex scanning is missing.
Specifications
| | |
| --- | --- |
| Brand | Epson |
| Connectivity | Wi-Fi, USB, Wi-Fi Direct, Ethernet |
| Max Media Size | 13 x 19 inches |
| Max Print speed Monochrome | 18 ppm |
| Max Print speed Color | 10 ppm |
| Display | 4.3 inches |
I decided to review my Epson Workforce WF-7710 and make everyone aware of its unique features. I bought this fantastic printer 3 months ago and am more than satisfied with its great features and premium quality. This printer cost me a little extra, but I was delighted with the reliability this printer will bring to my work. Let us have a look at its other features;
Connectivity
It provides wireless and wired connectivity; you can choose what is more convenient for you. You can print directly from your smartphone and PC. Again the choice is yours. You can navigate freely with its 4.3 inches touchscreen. Thanks to its diverse connectivity option including; Wi-Fi Direct, 2 Ethernet, and NFC3, that gives multiple benefits.
Efficient Printing
When you enter a market to compare the printing efficiency of multiple printers with the printing and scanning quality, you will find Epson one of the best, most convenient, and most affordable options among all the other options. This printer offers 2400 DPI maximum print resolution; this resolution is not present in any other printer available in the market. The vibrant colors and deep black prints are graceful; the output is of high quality that you can trust blindly.
Cost of Printing
The printing cost per print offered by Epson-7710 is less than the competitors; this requires 252 and 252XL cartridges for printing. The cost per page of this printer makes it a better affordable option because you are already a lot in the purchase of this printer. It is a one-time cost, and you can get as many prints as possible.
Increased Productivity
Epson WF-7710 has a 250-paper per sheet capacity with an extension of 20 sheets of photo paper and 10 envelopes. The excellent borderless printing will leave you astonished; photos up to 13 x 19 inches and 80% less energy consumption with the increased output is one feature of Epson.
Print Anything You Want
I am running a sublimation business, and this printer has helped me grow fast to print our photos and multiple designs to paste on t-shirts and mugs, etc. You can also use this printer for office work and take out regular prints, including; vibrant color prints and monochrome themes.
Benefits
The pictures are clear and clean and offer high quality.
It is an affordable dye-sublimation printer other than its competitors.
The dye sublimation kits are available at low costs
You can print a massive volume of documents in minutes.
Drawbacks
The graphic quality could be better.
The cost of this printer is high comparatively.
Paper cassette is singular.
Specifications
| | |
| --- | --- |
| Brand | Epson |
| Connectivity | Wi-Fi |
| Max Media Size | 13 x 19 inches |
| Max Print speed Monochrome | 25 ppm |
| Max Print speed Color | 12 ppm |
| Display | 4.3 inches |
After a few hours of testing and checking different printers in the market, I decided to give Epson WorkForce WF-7840 a try. It is an excellent wide-format sublimation printer with many unique features and came within my budget. Different printers are available in the market with almost similar features at different costs, but I was surprised by the many outstanding features of this printer on my limited budget.
Highly Precise and Accurate
The printer has high-speed technology with printing up to 13 x 19 inches; the color prints have precision core heat-free technology that gives high-speed prints. The print speed is 25 black prints in one minute and 12 color prints in one minute. The precision is present due to the accurate dot placement and DURABrite Ultra instant-dry pigment inks that ensure professional quality prints with the help of the technologies installed in this printer.
Ease of Use and Connectivity
This printer offers connectivity with a wireless setup that uses a smartphone and other mobile devices. Bluetooth low energy, Wi-Fi direct, and ethernet are also present in this printer. Thanks to all these connectivity options, this printer becomes easy to use. Moreover, this printer's 4.3 inches color touchscreen display is easy to navigate and take out prints.
Enhanced Productivity
Epson-7840 offers a 500-sheet paper capacity and extra 250-sheet trays along with a 50-sheet rear tray; this feature is mainly not supported by other printers. These multiple tray options increase the productivity of the printer.
Small But Powerful
Epson 7840 printer comes at an affordable price, and you can get extra 250 sheets if you pay an extra $50; this enables the printer to give the maximum volume of printing on multiple layers of media. There are multiple drawers in the printer to hold 10 envelopes separately.
Benefits
This printer is fast and excellent at giving precise core output
It supports USB thumb drive support
Affordable and Economical.
It gives borderless and vibrant color printing.
Drawbacks
The cost per page is relatively high.
The black page yield could have been better.
Lacks Bluetooth support.
Specifications
| | |
| --- | --- |
| Brand | Epson |
| Connectivity | Wi-Fi, Ethernet, USB, NFC |
| Max Media Size | 13 x 19 inches |
| Max Print speed Monochrome | 18 ppm |
| Max Print speed Color | 9 ppm |
| Display | 4.3 inches |
Epson WorkForce WF-7720 came as a gift from amazon with a request to review. While reviewing this multi-featured printer, I noticed many outstanding features, including; genuine Epson ink gives a premium-quality print. It's an economical printer that gives low-cost prints. It consumes 80% less power than the other printers. The productivity offered by this printer is 500 sheets with an increased 125 prints from the rear tray. There are many other features, such as;
Connectivity Options
This Epson printer allows several connectivity options to connect and take printouts easily. These connectivity options include Wi-Fi, Ethernet, and USB with the help of your computer, laptop, and smartphone with the help of connecting through Wi-Fi. At the same time, other options, such as USB and Ethernet, are also available. You can connect with the help of near-field communication NFC, which scans a document by touching the printer's NFC spot.
Two-sided Printing and Wide Format
You can enable two-sided printing automatically, which will help you save paper and get prints on both sides of the page. If you want to take a single side print, set it from the settings and take printouts in minutes. All these prints are available in a comprehensive format of 13 x 19 inches; this size is more significant than other printers in the market. This extra help you to see better results.
Efficiency and Power Consumption
The Epson-7720 printer offers 500 sheet capacity, and the rear tray can use 150 extra sheets. The capacity of the tray relieves you from paper feeding all the time. This printer also saves you 80% of power compared to the other printers. If you are an environmentally conscious person like me, you will like the power-saving technology of this printer.
Affordable Printing
When you enter the printer to buy a new printer, the first thing you want is cost-cutting; you check multiple printers and see their cost per print, then compare them with each other, and then with the market. The one you find most affordable is the one you take home. This Epson-7720 is one printer that promises affordable prints; you can get prints per page in 2 to 3 cents.
Benefits
It has a high paper feedback capacity.
It is fluent and fast in printing.
It makes the scanning perfect.
You can take the prints from anywhere conveniently.
Drawbacks
Paper types in this printer are limited.
You have to use a lot of ink when you shift to high-quality printing.
Color accuracy could have been better.
Best Epson Workforce Sublimation Printer – A Buyer's Guide
Some essential features should be considered while buying the best Epson Workforce Sublimation Printer. The first thing to note is that color accuracy, productivity, and cost per print should be better than the other available options in the market.
There are other things that you should consider before buying an Epson Workforce printer, including;
Quality and Resolution
Epson has been a renowned name in the sublimation industry for over 10 years. Resolution is critical; when testing a sublimation printer, check its resolution before making a decision. Resolution refers to images' detail, higher DPI, and a durable design. If the image is monochrome, it should not be blurry; if it is colorful, it should be vibrant and beautiful.
The picture quality is necessary as it makes your printer one in many. The printer, whose price is affordable and the resolution power is 48000 x 1200 DPI, is a better choice. For a better resolution, I would recommend Epson Workforce WF-7710 gives 2400 DPI; this makes the resolution of this printer clear and vibrant. This printer comes at a very affordable price and with excellent resolution.
Budget
Always make a list of features and a budget you want to spend buying this printer. You can find several qualities in a single printer but make sure it comes within your budget. Budget-friendly printers are tough to find because you are finding the perfect features, and when they tell you the price, it is out of your budget.
I recommend Epson WorkForce WF-7840 if you want terrific features at an affordable price. This printer is very economical and offers all the features a good printer must have.
Print Media Size
Another thing to notice before buying a printer is the print media size the printer offers. The speed of the product should be great, and the number of points you can get in a day will decide the future of your business. A printer should take maximum prints with the exact sound quality resolution.
Resolution and print speed in a single printer is sometimes tricky. But, Epson WorkForce WF-7840 delivers incredible print speed with accuracy and print speed. You can get as much print as you want in a day with the exact resolution and quality.
Connectivity
You should decide on the number of options it gives for connectivity; you should choose the printer with multiple options, such as Wi-Fi and Bluetooth, and seamless printing options. Find a printer with wireless connectivity and get some extra prints in less time. You should be able to connect the printer to whatever device you have available near you, such as smartphones, laptops, PCs, and laptops.
For extensive connectivity, you should buy Epson Workforce Pro WF-4820; it gives Wi-Fi, Bluetooth, Wi-Fi Direct, and Ethernet connectivity options. You can also connect through your smartphone, PC, or laptop.
Quality Ink
An Epson printer works on the best quality ink; if the ink is genuine, you will get a good quality print. Epson has special ink that goes into the ink kit with multiple colors. If you add some other local ink to your inkjet, you can reduce the quality, and if the printer is damaged, the warranty does not cover this expense.
The top 7 Epson Sublimation printers mentioned above have perfect quality ink and inkjets that work fine. You can get any ink to get a more vibrant and detailed print.
My Recommendation
Choosing the right printer is necessary as you have to take these printers a long way with you and invest once or twice in these types of things. I did extensive research on these printers for more than 4 weeks to give you all the top picks to decide. I hope this solves your queries.
In conclusion, the Epson Workforce WF-7710 is the best overall pick for a sublimation printer. Its unique features make this printer a great choice, including its perfect design and size, productivity, and connectivity. In short, this printer is a package.
Best Epson Workforce Sublimation Printer – FAQs
Is Epson Workforce A Sublimation Printer?
You can convert an Epson printer into a sublimation printer by changing the entire ink cartridge with sublimation ink. When you insert the sublimation ink inside the ink cartridge of this printer, it changes into a sublimation printer.
Can Epson WF 4833 For Sublimation be suitable?
Yes, you can use Epson WF 4833 for sublimation. You can do this by changing the ink cartridge. This printer requires sublimation ink to convert into a sublimation printer. It is perfect for everyday printing to commercial-level prints.
How Do I Change my Epson Printer to Sublimation?
You can convert your Epson workforce for sublimation by using a simple process. You are only required to replace the ordinary ink with sublimation ink. If you have a simple cartridge, convert your simple cartridge into a sublimation cartridge, and you are good to go.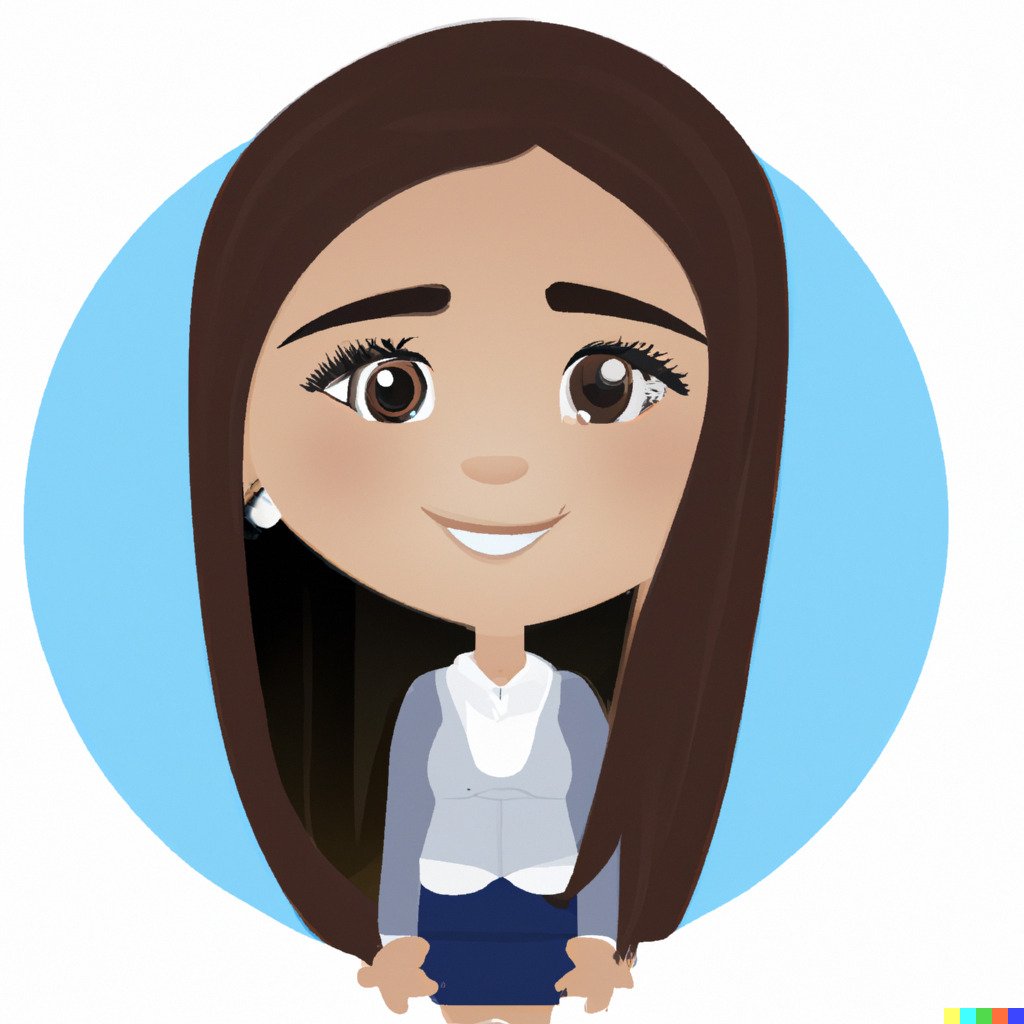 Selena Richard
Selena Richard is a tech blogger and entrepreneur who is passionate about new technologies. She has a keen interest in 3D printing and sublimation printers, which she uses to design crafts and solve problems for small business owners.

Selena provides simple and effective solutions for small business growth. With a team of expert members, she targets the needs of small business owners and takes pride in her work.