List of Epson Printers Convertible to Sublimation Printers in 2023
Sublimation printing is the newest and most notable art trend. Getting started with sublimation printing is simple, and a sublimation printer is the most critical piece of equipment you'll need. All the printers in the market are not for sublimation printing. However, some of the Epson printers are convertible for sublimation techniques.
The cost of traditional sublimation printers may be prohibitively costly, which is why we are showing you how to convert an Epson EcoTank Printer into a sublimation printer so that you can produce great sublimation crafts projects.
You may get started on your sublimation printing as a hobby or as a small company by selecting the appropriate Epson printer from our list of Epson printers that are convertible to sublimation printers.
You may use this best sublimation printers list to find Epson WorkForce printers for sublimation and Epson EcoTank printers convertible to sublimation printing.
Recommended: How To Print On Mylar Bags, Pouches & Packaging (A Step-By-Step Guide)
What Is Sublimation Printing?
Sublimation is a physical process in which solids convert straight into the gas phase without becoming a liquid. This method is essential to getting the correct pattern across. When printing on a thermal transfer foil or paper, the image is first printed mirror-inverted and then put on the required material and heated to 230 degrees Celsius for 30 to 60 seconds using a thermal transfer press.
The thermal transfer press lets the fibers readily absorb sublimating dyes in their gaseous condition at this temperature. Thus, the paint gets into the material and sticks to it. There won't be any left behind because the fabric absorbs the colors instead of gluing on the fabric. Also, the design lasts a long time and is easy to maintain.
In short, sublimation printing is a form of printing that involves the transfer of a pattern into a material or fabric via the use of ink and heat. It's a game-changer in the crafts industry since it enables printing patterns to print from top to bottom.
Read: Does CVS Print Documents? (Print Types, Cost, and Much More)
What Epson Printers can be Used for Sublimation?
Printers appropriate for sublimation printing often operate with dispersion dyes that are insoluble in water. Due to the ink's consistency and temperature sensitivity, these printers are the sublimation printers or "sublime" printers in certain circles. Regular inkjet printers use special water-based inks available for purchase separately. However, changing between standard and special inks is not suggested due to the possibility of contamination of the print heads and tubes with residue.
For a printer to perform sublimation, it has to have a specific type of print head. The printers with the Piezo print heads collaborate for sublimation, and those with the Thermal print heads certainly don't support sublimation. Although they are both high in demand print heads, the processes by which they flow ink into and out of the print head are unique.
Piezo Inkjet Print Heads
Piezo inkjet print heads are standard on Epson inkjet printers for sublimation, including small and large format printers. Furthermore, piezo print heads do not require heat to send the ink to the nozzle compared to thermal print heads. Also, with the slight coating of charged electricity, the print head vibrates.
Furthermore, the vibration in the print head causes the film to move and flex, which aids in building ink on the paper that comes out of the nozzle. The ink accuracy out of the nozzle is improved by rapidly vibrating and bending the film. Because piezo print heads do not need heat during the printing process, inks suited for them come in a broad range of colors.
Thermal Inkjet Print Heads
The thermal inkjet print heads heat the ink and apply it to the paper. Hence, the ink boils and forms an air bubble filled with ink vapor. As the air bubble passes into the print head's nozzle, it bursts and produces a fireball. Once the ink evacuates, the chamber swiftly cools down. Furthermore, Aquas, often known as water-based ink, is compatible with thermal print heads.
Should You Convert an Epson Printer to a Sublimation Printer?
Because there are sublimation-ready printers available, why are customers opting to convert their Epson printers instead? There are several reasons for this, the most important of which is the financial restrain. However, not all Epson printers are convertible to sublimation printers.
Sublimation Printers That do not Need Conversion
In addition to Sawgrass, Epson also offers sublimation printers that don't need any conversion. They start at $400 and can print up to 8.5 x 14″. This seems like a fantastic deal. However, it would be best to consider the expense of ink refills and the availability of printers.
A color cartridge of Sawgrass ink may cost as much as $77 per color, which might be prohibitively expensive for someone just starting in their home-based company or personal interest. The new Epson F170 printers are sublimation printers that do not need conversion and replacing ink costs as little as $20 per cartridge.
The main benefit of choosing a printer intended for sublimation printing is that it comes with a manufacturer's warranty and technical assistance included in the price. The professional technical support staff is available to assist you if you have a problem with your product from the manufacturer or, in some instances, from an approved partner. If they cannot resolve the issue, a new printer will be delivered.
Epson Printers that are Upgradeable to a Sublimation Printer
One of the primary reasons people convert Epson printers for sublimation printing is that they are the best sublimation printer and are widely accessible at significant shops such as Best Buy, Office Depot, Staples, Adorama, and other similar stores. Reasonably average printers cost as little as $200. Therefore the cheap cost is another critical consideration in their choice.
The drawback to bear in mind is that it will not come with any technical assistance if you use it as a sublimation printer. Additionally, adding sublimation ink to it will violate the manufacturer's guarantee. As a result, if you encounter any difficulties, you would have to find out how to resolve them independently. But don't be concerned since several social media platforms and public forum groups may seek assistance.
How Easy is it to Convert an Epson Printer to a Sublimation Printer?
You'll be astonished at how simple it is to convert a conventional Epson printer to sublimation printing technology. You should ensure that you acquire sublimation ink from a third-party printer ink dealer when you buy your Epson printer. Fixing the sublimation ink should be made at the initial setup of your printer rather than the conventional inkjet that comes with it. That's all there is to it. You now have a sublimation printer.
Additional Stages in the Conversion Process
You may need to download and install the ICC profile for the sublimation ink on your computer before you can begin printing sublimation transfers. If necessary, these are available from the same source from which you got your sublimation ink. However, certain inks do not need ICC profiles, making things simpler.
ICC Profile and its Need
ICC is a color management system for your printer. The ICC stands for International Color Consortium and is a collection of standard data that regulates your printer's color output. The primary purpose of a color profile is to provide printed output that is as near as feasible to the color guidelines supplied by your design program.
Remember that what you see on your screen may not be what you get printed. Since other variables such as screen calibration and design software might have an impact on the final printed output from your newly converted Epson printer.
Epson Workforce Vs Ecotank for Sublimation
If you want to convert your printer to sublimation at this time, you have the choice of selecting between Epson WorkForce and EcoTank printers. The most significant distinction between the Epson WorkForce and the EcoTank is the ink cartridge required for each. The WorkForce printers require a whole ink cartridge containing sublimation ink, but the EcoTank printers feature a built-in cartridge that you fill with the sublimation ink before printing.
Ink cartridge issues, such as cartridge chip faults, might arise since the WorkForce printers rely on ink cartridges for operation. As a result, since the EcoTanks need an ink refill into their already-installed cartridges, they are the most straightforward kind of Epson sublimation printers to convert.
List of Epson Printers that can be Converted into Sublimation Printers
Discontinued Epson Printers
Even though certain printers are convertible to sublimation printing, Epson has ceased producing the following models. You may still be able to acquire them as a reconditioned printer directly from Epson, or you may be able to locate them on the second-hand market. It is essential to ensure that the print heads are still in good working order when purchasing second-hand printers. The print heads have likely dried out if the printer has been left disconnected and inactive for an extended period. As a result, buyers should exercise caution.
Epson Artisan 1430
Epson WorkForce WF-3620
Epson WorkForce WF-3640
Epson WorkForce WF-7110
Epson WorkForce WF-7710
Epson WorkForce WF-7720
Epson WorkForce WF-7610
Epson EcoTank ET-2700
Epson EcoTank ET-2720
Epson EcoTank ET-2750
Epson EcoTank ET-2760
Epson EcoTank ET-3710
Epson EcoTank ET-3760
Epson EcoTank ET-7700, ET-7750
Recommended: Discover the Best Epson Workforce Sublimation Printer in 2023
Epson Printers That Can Be Converted To Sublimation
Here is a list of the best Epson printers for sublimation that are convertible to sublimation printers currently available. These Epson inkjet printers are available in various stores, and converting them to sublimation printing is as simple as inserting a third-party sublimation ink cartridge.
However, this is by no means an exhaustive list. It does represent the most frequent Epson printers that are convertible. And these are compatible and utilizable by other sublimation printers along with third-party sublimation inks.
List of printers that can be converted to sublimation;
Epson WorkForce 7210 (WF-7210)
Epson WorkForce 7820 (WF-7820)
Epson WorkForce 7840 (WF-7840)
Epson EcoTank 2800 series (ET-2800, ET-2803, ET-2850)
Epson EcoTank 3800 series (ET-3830, ET-3850)
Epson EcoTank 4700 series (ET-4700, ET-4760)
Epson EcoTank 4800 series (ET-4800, ET-4820)
Epson EcoTank 5800 series (ET-5800, ET-5850, ET-5880)
Epson EcoTank 15000 (ET-15000)
Epson EcoTank 16000 series (ET-16500, ET-16600, ET-16650)
If you are finding what printers can be converted to sublimation? All the above Epson printer models can easily be converted to sublimation.
Wide Format Epson as a Sublimation Printer
Suppose you are primarily interested in producing more extensive 13×19-inch sublimation transfers for garden flags, doormats, and blankets, or in printing larger designs on garments. In that case, you will want a wide-format sublimation printer to do this. A few Epson Inkjet Printers are Wide Format and capable of printing. Although these Wide Format Epson Printers are readily convertible to sublimation printers. However, they come in and out of supply regularly. When searching for one of these printers, it is essential to be patient.
The Epson EcoTank ET-15000 can print 13″ x 19″, appealing to many individuals since this size is ideal for more significant sublimation projects such as XL t-shirts, doormats, and garden flags.
There is currently no estimated time frame for when they will be able to catch up with production. To get your hands on this particular printer, you'll need to be patient and keep checking for availability. Also, keep an eye on our social media for updates on when this printer will be back in stock.
Related: Can You Use Sublimation Ink for Regular Printing?
Which Printer Is Best To Use Sublimation Ink?
If you're going to the budget-friendly side and have good results, you may go with Epson printers. These have very good results and our recommendations from Epson printers are the WF 7720 and WF 7710. They will give you the best results. I must say that these models will be value for money. The features of these models are;
When used with a continuous ink supply system, this printer produces the best results.
Currently ranked among the best printers for sublimation.
This printer produces clean, vibrant transfers.
There are also Sawgrass Models SG500 and SG1000, specially designed for sublimation purposes. You may also go with the Sawgrass printer. But I will recommend you start your sublimation journey with any budget-friendly Epson printer.
Final Verdict
Installing sublimation ink into an Epson inkjet printer is the only thing you need to convert to sublimation printing. Various Epson printers are available for purchase and convertible to sublimation printers when needed. How much money you have, the size of the sublimation projects you want to make, and the printers available in your area all play a role in which one you should buy.
We hope that you can shortlist the best printer to convert to sublimation for your high-resolution free sublimation designs from the list above so that you can get started on your sublimation adventure.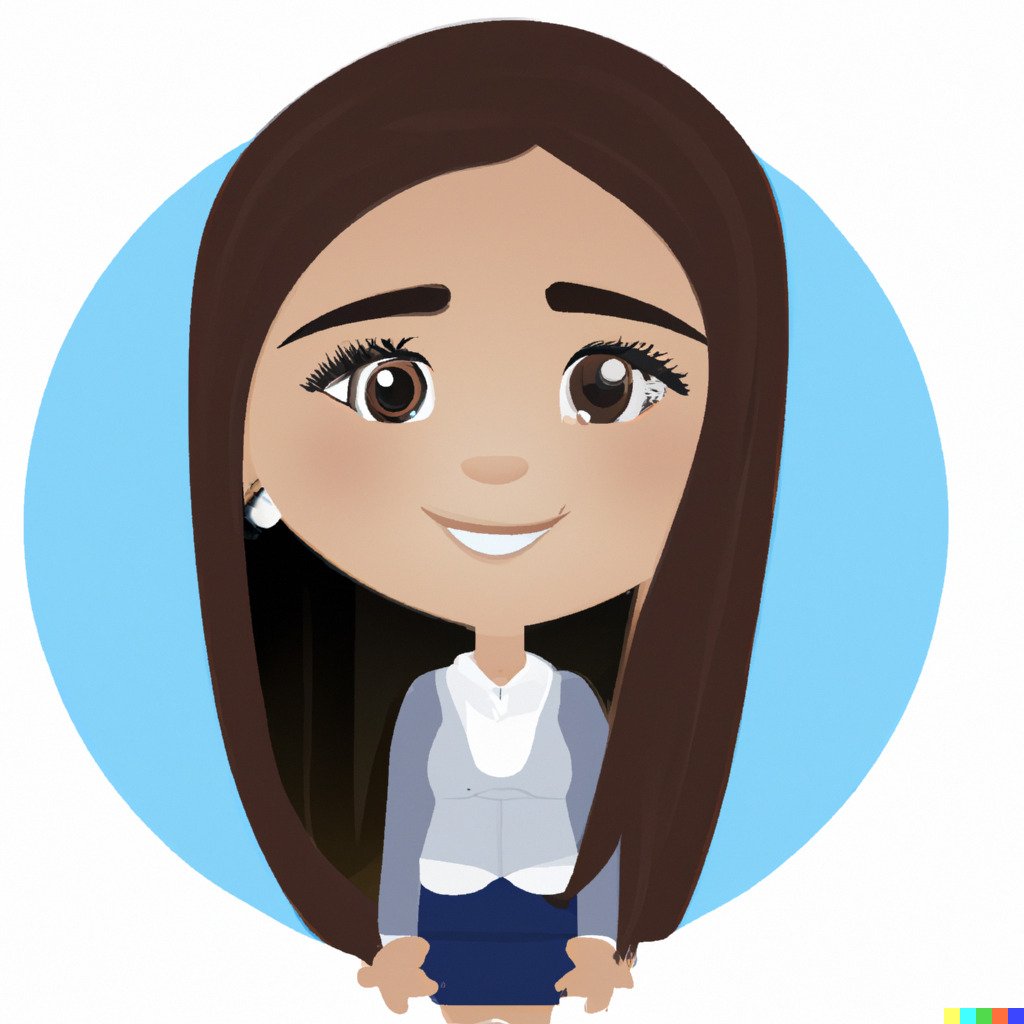 Selena Richard
Selena Richard is a tech blogger and entrepreneur who is passionate about new technologies. She has a keen interest in 3D printing and sublimation printers, which she uses to design crafts and solve problems for small business owners.

Selena provides simple and effective solutions for small business growth. With a team of expert members, she targets the needs of small business owners and takes pride in her work.