How Does Sublimation Printing Work? The Complete Guide
Are you seeking for long-lasting printed products that include vibrant colors and high-resolution quality? The best graphic clothes, home decoration, and displaying ideas utilize the dye sublimation technique to create brilliant, permanent designs.
So, what really is sublimation printers and how effective is it? This complete guide provides the details you need to know.
What is Sublimation Printing?
Definition
Sublimation is whenever a solid material transforms directly into a gaseous state without passing through the liquid state. It implies that your craft transfers to a gaseous object during the dye-sublimation printing utilizing a high-temperature heat press. It is distinct from conventional printing techniques in that it omits the liquid step. There is no drying of the inks on the printed product.
How It Works
In dye-sublimation printing, the image is first absorbed onto the primary printing paper, resulting in a minimal mess and making the entire process quick and effortless. After that, heat transfers the design from the sublimated paper to the object print on it.
Business owners and interior designers utilize this type of printing to create graphics for clothes, signage, home décor, company showcases, and personal accessories such as napkins, coffee mugs, and keychains.
What Products Can You Print On Sublimation Printers?
Rigid Substrates: Non-fabric elements such as glass, plastic, fibreglass, and aluminum are treating with polymer. These are goods that are not flexible in the same way as fabrics are.
Blank Rigid Items: Many of these materials, such as personalized mice pads, mobile phone cases, and drinkware, are available to purchase in bulk at wholesale pricing, making them an excellent investment. They are frequently referring to as "blanks," which are things that do not have any graphics or printing on them so that they can personalize afterwards.
Signage: This is ideal for e-commerce enterprises that offer a "click to print" option. Build retractable posters as well as other trade fair displays quickly and easily by printing on vinyl. There's a significant likelihood that sublimation use to create the signs that hang in front of stores or buildings when you see them.
Polyester fabrics: One of the most common ingredients to dye sublimate because of their durability. They are classifying into two categories:
Knit: Polyester items that hang and flow naturally in their natural setting, such as garments, flags, posters, and custom printed tables covers, are examples of knitting.
Woven items: Products that are more durable, such as custom handbags, cloth backdrops, and customized tents
Home Decor: Businesses that market to interior designers frequently employ the dye-sublimation method. Ceramic floor tiles, for example, are a popular choice for a variety of applications, including bathrooms, kitchens, restaurants, and more.
Photograph printing: Arguably, the finest method for producing the highest-quality photographic pictures on canvas, magnets, and garments is through photographic printing.
Requirements for Sublimation Printing
Here are the five important tool which is using to customize your dreams into reality:
Sublimation printer
First and foremost, a sublimation inkjet printer would be the most significant piece of equipment. Such technology builds for use in both the home and the workplace. These sublimated gadgets would have been prohibitively expensive only a few years ago. In response to the surge in demand for printed products, the cost of these sorts of printers has dramatically reduced. Mimaki, Mutoh, and Durst are some of the most well-known sublimation printer brands.
Sublimation Paper
When using a sublimation printer, every spectrum colour can generate and transmitted onto printer paper compatible with the equipment. Sublimation paper, also known as transfer paper, is a type of paper used for sublimation printing. It is possible to print a personalized masterpiece, a customized logo, a family photo, or any other design for usage in the same way that one would print on office paper.
RIP Software and Computer
Some sublimation printers come with software that allows you to customize the images that will print. These computer applications refer to as RIP software, an abbreviation for 'Raster Image Processor.' This feature did not include all printers, but it can order as a separate item. It cannot be stated enough how critical it is for the software to be suitable with the printer type utilized.
Mechanism of Cutting
Other items that advise for sublimation provide a cutting tool, which can be either a knife or a revolving blade, among other things. This step is essential to create a unique fabric design. It is possible to find cutting devices that feature or more one option in a single system to meet the needs of all users. Hemming the material would necessitate the use of a sewing machine as well. Particularly important when producing Silicone Edge Graphic frames is the ability to work quickly and efficiently.
Heat Press Type
A heat press is another essential piece of equipment for printing because it is the following step in the sublimated operation after printing. Like printers, sublimation transfers are available in various dimensions, models, and price ranges to accommodate a wide range of requirements. The purpose of a heat press is to transfer a design from sublimation paper to suitable material, like coffee cups, t-shirts, or napkins, without damaging the pattern. Consequently, a more vibrant image will produce on the item, which will be more resistant to fading and hence more durable in the long run.
Requirement for Dye Sublimation Printer
While dye sublimation can use for a variety of purposes, 4 main types of sublimated transfer can be employed:
Calender Heat Press
While using a calendar heat press for sublimation print on larger, softer materials, such as cloth signs, this press is larger. It can support printing on both clothing and banners simultaneously.
Tiny Heat Press
Small heat presses recommend for sublimating on small items, such as putting a design on a piece of handheld kitchenware. In addition to taking up little room, this press is versatile in that it may use to press various objects.
Heat Press with a Flatbed
A flatbed heat press would suit sublimation on tougher materials such as floor tiles and comparable home decor. In addition to being versatile, this sort of press is well suited for printing on garments.
3D Vacuum Heating Press
A 3D vacuum heating element, on the other hand, is the best option when working with tiny things that have a variety of shapes and edges. This sort of equipment was creating for sublimating on non-flat surfaces, which broadened the scope of the printing industry to include a greater variety of products.
What Are the Advantages of Sublimation Printing?
After multiple usages, graphics will not break or wear away due to utilizing this procedure, and the graphics will last for as long as necessary. It is especially critical when working with goods that will be used regularly throughout time. Mice pads, crockery, and bespoke all over print t-shirts are examples of everyday things that will thrive from this printing style.
In particular, this is true of clothing and bedding, which may be laundered frequently without the worry of changing their appearance. As previously stated, ink sublimation can use on various fabrics, but heat transfer printing is limited to fabrics alone.
To truly express one's creativity in the items they would like to print on, such as designing puzzles or personalized keyrings, dye sublimated is the most effective method to employ. As a result, there are many printing options available, which are particularly useful for crafts and professional presentations where uniqueness is desirable.
What Are the Disadvantages of Sublimation Printing?
The most significant disadvantage of this method of sublimated printing is its high cost. Even though dye sublimation printing design for both professional and domestic use, it can be expensive, with a small home model costing around $300 and an expensive professional model costing up to $600.
Large printers for mass manufacturing can cost $10,000, and they can be rather expensive. Keep in mind that this is a significantly lower price than they were several years ago, but it is important to note that this is only for the printer.
Other components such as printing paper and heat press are necessary, greatly increasing the project's cost. Heat presses that are well-made can cost anywhere from 150 to 500 dollars, and the sublimated paper used in the printer might be worth more than $100 based on how much you require.
In addition, printing paper must buy with caution instead of the equipment used. Note that the cost of this machinery is well worth it in the long term once it comes to the quality of print produced.
Dye Sublimation vs Heat Transfer
Do you know what the distinction is between sublimation and heat transfer? The two forms of printing are sometimes mistaken with one another since they both employ thermal presses; however, the differences between them are enormous:
Dissimilarities in Heat Transfer
Transfer Paper
Transfer paper is a type of paper that is using to transfer information from one place to another. When treated with a press, heat transfer paper creates an additional coat of pattern on the fabric material, whereas fabric material does not create this effect. Consider the pricey, low-quality stuff that you find at tourist attractions when you're at the beach. The paper is quite inexpensive because it does not have the same high quality as sublimation paper.
Printable Fabrics Material
Compared to sublimation, heat transfer is used on a larger range of fabrics material and is less expensive; but, the outcome will not be as bright as when using sublimation. However, heat transfer can degrade in quality over time, resulting in cracking and fading of the material. That is why the sublimation technique prefers over heat transfer print by the majority of businesses.
Paper for Sublimation Transfer
Sublimation transfer paper produces a result that appears to be a part of the fabric or solid object transfer. Because this pattern completely infuses into the fibres or substance, you are printing on, and it will not fade or shatter over time. It doesn't appear like a lower-cost label was heat-pressed to the material in question. The finished result is quite remarkable.
Sublimation Printing vs Traditional Screen Printing
Process of screen printing
The screen-printing procedure requires mesh stencils that forces the ink onto the fabric as it being printing. The most common fabrics used for this are t-shirts as well as other fabric items. Screen printing is not expensive, but it necessitates creating a new template for each pattern and colour that is required. Because it is a stencil, the designs usually keep it simple because it is a stencil with only a few different colours. When stencils use to create drawings, there isn't much space for alternative, more elaborate designs. The use of dye sublimation printing provides greater opportunities for the creation of unique and vivid designs.
Printable Fabrics Material
The application of screen printing to any flat surface is possible, whereas sublimation must be done on polyester or poly-coated products to be effective. However, whilst it opens the door to a wider range of materials, such as cotton, screen printing often isn't used on more rigid surfaces, like mugs or rough tiles. A flat surface is required to achieve the best outcome, or the picture may become distorted.
Due to the limited colour selection, this type of printing is primarily used on clothes and is limited to designs that use only a single colour. Conversely, when more colours are employed, and the graphics can be quite intricate, sublimation produces the most impressive results.
What Makes Sublimation Printing Superior
Sublimation allows for greater freedom of expression and the creation of one-of-a-kind designs printed in full colour. In addition, when compared to screen printing, the range of materials printed on is larger. Screen printing can be beneficial for creating quick and simple designs. However, for the most part, sublimated is the superior alternative in the vast majority of circumstances.
Material Sublimated Through Sublimation Printing
Sublimation is an extremely effective printing process that produces graphics of professional quality. Still, it has some limitations in terms of the features that can print with it. It is critical to remember that dye-sublimation should only utilize on polyester or polyester-coated substrates.
While this may limit the types of fabrics material that can use, it leaves the door open for all other non-fabric possibilities such as trade fairs displays, ceramic tile, and sporting goods, to name a few. These materials cannot print using other famous printing, heat transfer and screen printing procedures. Here is the detail of the material where you can use a sublimation printer:
Fabric Printing
Dye sublimation on fabrics such as t-Shirts, outfits, tablecloths, customized tents, etc., are numerous things to understand. It is simple to create "all-over" designs in which a pattern or picture covers the entire print. It is a popular choice because it is quick and simple.
One of the difficulties that can arise is random white wrinkles on the printed fabric when printing on fabric. It is commonly caused by not properly positioning the transfer paper, which folds over or is moist. When it comes to starting prints for sublimation, one must be quite careful.
Furthermore, if anybody wants their design to have a slight roughness, this type of printing would not be the best option because it designs to replicate the look rather than the feel.
Sublimation Printing on a Glass Surface
Because glass is brittle, it is critical to exercise greater caution while dye-sublimation printing on it. The heat press should only use with caution. The use of heat pressing pads can provide additional protection for the glass, although it is not essential.
Additionally, when printing on glass, it is necessary to consider that glass heats differently than more ordinary fabrics. Halftones can utilize to hide up hazy portions of the print that can occur due to the heat.
Textured material, which gives the illusion of a crisper image, is another option for solving the problem. Something unique about this process is that the ink should always sublimate in the straight style because the print goes to the backside of the glasses and is seeing from the other side. Other materials necessitate the sublimation of the picture in a mirror-image structure.
Plastic Material
To print on plastic materials, a new type of technology may require. While a flatbed press often uses for textiles and other flat surfaces, an heat press will be necessary if a 3D item has to be sublimation printed on top of the fabric.
In addition, the picture will imprint on film instead of paper, which will allow the image to be more stable to the item as the item display. A third aspect to note is that the object has to resist temperatures of approximately 4000 degrees Fahrenheit without becoming destroyed. Compared to textiles and glass, plastic items are more likely to have this feature.
Metal and Aluminum
The use of metal or aluminium might result in a printed image that is extremely dynamic. Deciding to print on high-quality materials will yield the most effective results. A high-capacity sublimated printer acquire to achieve the most stunning results. It is advisable to use an 8-color preset.
When printing with sublimation transfer paper, it's important to remember that metals are typically placed on top of the paper rather than underneath. Without the use of hot tape, ensure that the picture properly positions on the material. Overall, one must ensure that the heating is directly applied to both the metal and the paper sheet to be effective.
Canvases Printing
Canvases can print with dye sublimation, but the primary distinction is that they can construct to extend. It is referred to as a "Gallery Wrap," It occurs when the canvases print is wrapped around the sides of the frame and into the rear of the framework so that if the tools used to secure the canvas are not visible to the public.
It is important to remember that the edges will be viewable and will have to be printed either with a continuance of the front picture or repetition from the same image. This gallery wrap technique allows the canvas material to be larger than the frame to stretch without breaking. When preparing to utilize a heat press, it is critical to ensure that the material is completely clean. A lint roller can use to accomplish this.
Wood Material
The application of sublimation printing technology has also been expanded to wooden products, hence expanding the range of items that can print on. While wood does not contain polyester, as do most other items, it can be encased with a poly material utilizing rollers and heat to give it a glossy finish.
Once the sublimated step is complete, like that of dealing with other nylon materials, it is possible that the coating will enable the heat press to utilize at a temperature lower than the normal 4000 that most other models require. When applying particular coatings on wood, it is important to consider this.
Acrylic
Although acrylic is not a polyester-based material, there is an item known as sublimation that is. Acrylic that may utilize in the dye sublimation technique is also available. This product can be used with the traditional heat press and transferring paper without causing any damage. Sublimation Acrylic is available for purchase on websites and in places that sell printing supplies and machines.
Vinyl Surface
The sublimation process for vinyl is very similar to the technique for other materials. The primary distinction between vinyl and other materials is that it applies to objects cut into certain shapes.
Wall and floor decals, for example, are examples of goods that use sticky adhesives to adhere to surfaces. It accomplishes by trimming the desired image's silhouette from the design file before printing using the sublimation printer.
When it is come to sublimate, the vinyl slice into the appropriate shape, trimming as close as possible to the print's edges, according to the size of the vinyl product, more than a single vinyl product can be printed simultaneously and then cut individually.
Nylon Fabric
It is the most challenging material to print on with dye sublimation. Each variety of nylon has a particular response to the sublimation process, and there are several different types available. Nylon 6 is the form of nylon that is most widely using in textile production.
Keep in mind that nylon printing requires trial and error to determine which results are the most visually appealing. Because of the diverse range of possibilities accessible, each output is unique. One suggestion would be to utilize lower heating temps when possible.
Why Choose a Dye Printing Sublimation?
Look, sublimation printing may be more expensive than other printing methods, such as heat transfer printers. Still, it produces a more professional-looking image that may use for years.
The range of materials that can be print on is significantly greater than that of other more economical printing techniques, allowing for greater scope for creativity. If you're looking for something that you can use for a limited amount of time, something such as heat transfer might be a good option.
If, on the other hand, you're printing something that will be maintained for an extended period and will wash to maintain its flawless condition, dye sublimation is your best option. Whether you intend to use sublimation to develop your own concepts or whether you are searching for high-quality products, the information provided here should assist you in locating what you are seeking.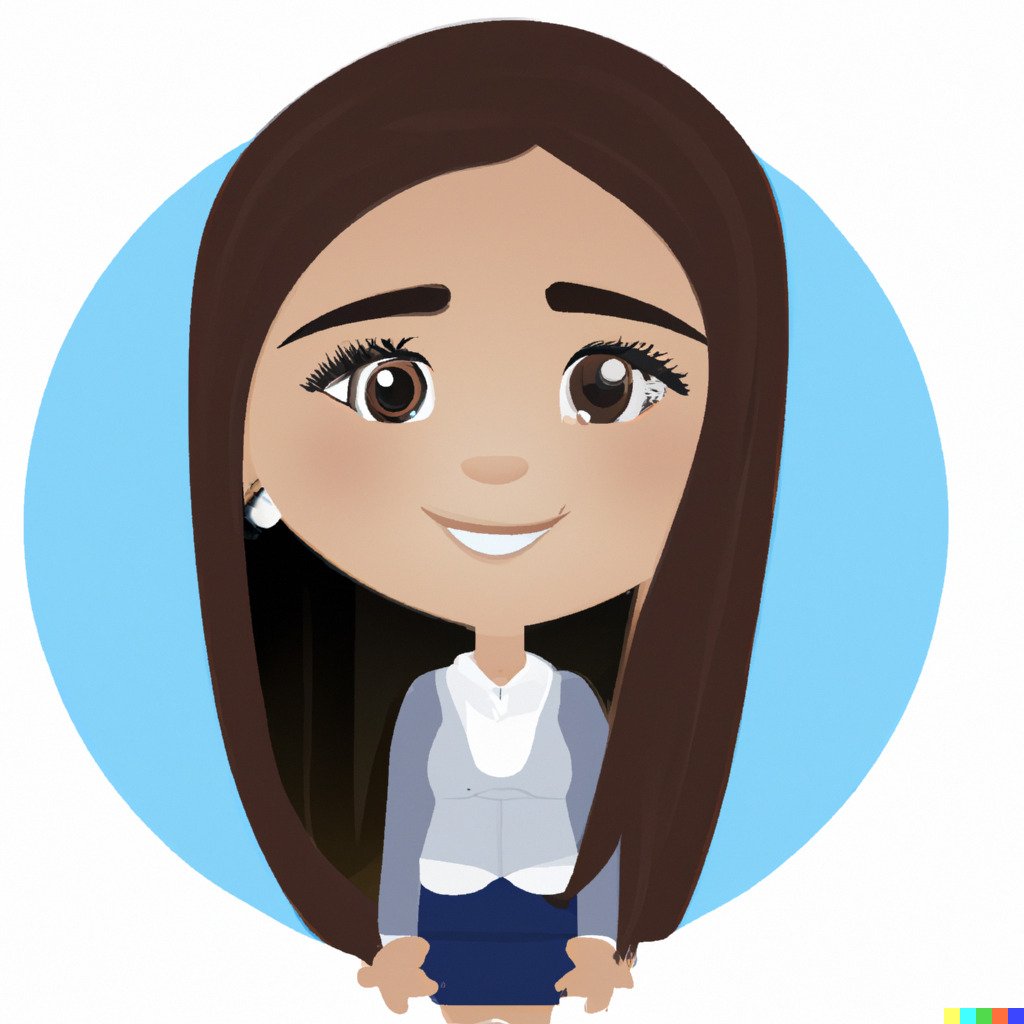 Selena Richard
Selena Richard is a tech blogger and entrepreneur who is passionate about new technologies. She has a keen interest in 3D printing and sublimation printers, which she uses to design crafts and solve problems for small business owners.

Selena provides simple and effective solutions for small business growth. With a team of expert members, she targets the needs of small business owners and takes pride in her work.