The Ultimate Guide to Direct Fabric Printing for Beautiful, Long-Lasting Designs
Fabric printing is a beautiful way to keep your inner art alive. If you are curious about printing on fabric and want to do something different on your old or new clothes.
Here we are with excellent digital marketing techniques. There are many ways to transform your old clothes to a new level.
You don't have to worry about fabric printing anymore because advanced technology allows you to print your favorite designs on your favorite fabric at home. It might seem risky, but believe me, it is not.
Here is the complete guide for you; by reading this article, you will know all the unique procedures to print your clothes with beautiful colors and designs.
What Is Fabric Printing?
In fabric printing, a person prints the colors and designs on the fabric. Different types of colors can be added to make specific designs or patterns. If a person likes to add only a few colors, he can use only one color to print a specific part of the fabric.
Fabric and dying are similar in some ways; in dying, only one color is printed on the fabric. But in printing, a person can add many colors to fabric and print a beautiful and fascinating design. In fabric printing, a large image, a pattern, or design prints on the fabric using a digital printer machine or an ink-jet printer.
Types Of Digital Printing
There are two main types of digital printing:
Direct Digital Printing
Sublimation digital Printing
There is the same technology in both printing, but the method and the media on the fabric will be different. They are both very easy-to-do methods; you must get all the tools you need for the process. Here is the complete detail for both of the printing methods:
1. Direct Digital Printing
Follow the procedure carefully to get accurate and perfect results on fabric:
Step 1- You must coat the fabric with chemicals before printing. You can also say it is padding. The colors you print on the fabric will hold and penetrate due to the chemical coating.
Step 2- The second step is to ready your design. According to the fabric select the profile design that you want to print on the fabric.
Step 3- Place the fabric horizontally on the printer belt. Then the fabric will go into the printer and start printing the design. It will get printed quickly in a few seconds.
Step 4- A dryer will be attached to the printer; the printed fabric will go instantly into the dryer and come out after drying.
Step 5- The printed fabric will go through the long process of streaming, washing, and drying, and then you have to iron it. All the fabric materials are different, so every fabric requires different times to get printed, washed, dried, and then ironed because of their different sizes and areas.
2. Sublimation Digital Printing
Here is the complete detail for the sublimation printing method using sublimation printer, so read it carefully:
Step 1- Choose the design you want to print on the fabric.
Step 2- Print the mirrored reflective image of that digital design that you want on the coated paper. The print will start emerging on the paper from left to right and right to left. Then lay the ink on the paper in layers.
Step 3- Place the printed paper on the fabric on which you will print the design. Now place them in the machine at high temperature; you must use a heat-transfer sublimation machine that must be perfectly suitable for fabric printing. You can use the sublimation machine, either electric or oil-based.
Step 4- After a specific time, remove the fabric from the machine and remove the coated paper. You will get a beautiful and fantastic design on the fabric.
Things To Remember when Printing Directly on Fabric
The thick Fixer ink integrates into the ink itself during screen printing, but if we talk about digital printing, it clogs the printer's ink heads. So, apply the fixer on the fabric you will print.
When you place the fabric into the printer, make sure to place the paper on the fabric at an accurate height; otherwise, the design will be unclear and blurry.
You must steam the fabric to bond the ink to the fabric.
After steaming, washing is essential to remove the extra stains of the ink. By washing, the extra fixer will also remove from the fabric, which is necessary.
There are a few things that can affect the fiber printing process are:
Number of head passes
Design
Color management
Print head
Printer brand
Temperature and humidity
Fabric GSM
Pre-treatment of fabric with chemicals
Fabric type
Ink/Dyes
These are the few things that can affect your whole printing process. If you use them accurately, no one can stop you from getting mesmerizing printing on your favorite clothes.
Alternate Methods for Fabric Printing
There are various methods that you can use for fabric printing methods. Other than digital printing, there are three more methods that are also very easy to do:
Roller Printing
Roller printing is one of the easiest methods to give you perfect and beautiful results. It is also called machine printing and cylinder printing. This method involves block printing by using a machine version. Instead of carved blocks, rollers or copper silvers are used to print designs on fabric.
Screen Printing
The most common method nowadays is screen printing. Screen printing has two types; flat screen printing and rotary screen printing. This method uses a blade to print the design from the computer screen to the fabric.
Related: DTG vs. Screen Printing – Which One is Better: Digital or Traditional?
Block Printing
Block printing is a unique and easy method many people use today to print their fabric. It is also called Wood Block Printing and Hand Block Printing. The blocks have wooden material. The design is applied to the block; now press this printed block on the fabric's surface. Then the beautiful and fascinating designs print on the fabric.
Is Digital Printing Better?
If you love fabric printing, digital printing would be the best option for everyone. There are many benefits to using digital printing, but some are tremendous. Here are some benefits of digital printing that you still need to learn.
It allows you to print the designs as much as you want.
Digital printing is a high-quality method that provides sharp and accurate printing.
They are water-proof, which means they do not get washed away.
It needs less functional space.
Digital printing is a very low-cost start-up.
You can create a fantastic design on any fabric, whatever it is.
It allows you a wide range of color variety; there is no limit to color selection.
It allows you to do short runs without any preparation.
You only need very little time to print designs on fabrics.
Read: Sublimation Transfers vs Screen Print Transfers
Which Fabric Printing Methods Would Be Best for You?
There are many methods in this advanced technology to print your fabric; it might need to be clarified. I'm sure after reading this, you will get to know which type of fabric printing will be best for you:
Digital Printing: Specifically for challenging designs on T-shirts.
Digital Roll-To-Roll Printing With Reactive Dyes: When you want to make medium-high designs.
Flat Screen Printing: Best for simple graphical prints on T-shirts.
Digital Roll-To-Roll Printing With Pigment Inks: It is best when you want some light and medium designs on cotton.
Digital Roll-To-Roll Dye Sublimation Printing: It is best to design on polyesters.
Best Printers For Fabric Printing
Today, many printers are available in the market for fabric printing. Every printer differs from the others in many ways, just like all the fabrics differ in their compositions. Getting a printer according to your printing fabric and needs would be best.
There is an unlimited variety of fabric printers in the market, but we will focus on the most famous ones here:
VJ-1638WX Mutoh
F6370 Epson SureColor
SureColor F570 Epson
SuerColor F9470/ F9470H Epson
TS55-1800 Mimaki
TX300P-1800B Mimaki
Mimaki TX300P-1800
TX300P-18—MKII Mimaki
Stitch S500 from HP
While purchasing any fabric printer for yourself, always remember to consider some essential properties. You must ensure that the printer you buy has a service maintenance benefit. You must know which type of fabric you want to print and which printer would be best for it. Then it will become much easier for you to select the perfect printer for fabric printing.
Conclusion
If you are thinking about fabric printing and want to know different methods, this article sums up all the information. By reading this, you will get all the information about fabric printing and the complete process that you have to do for fabric printing.
Now you can print any fabric just after getting little information about them. Use this tutorial to print any fabric you want to try, and create your art. It will surely be fun if you know how to do it. Remember to give us your feedback.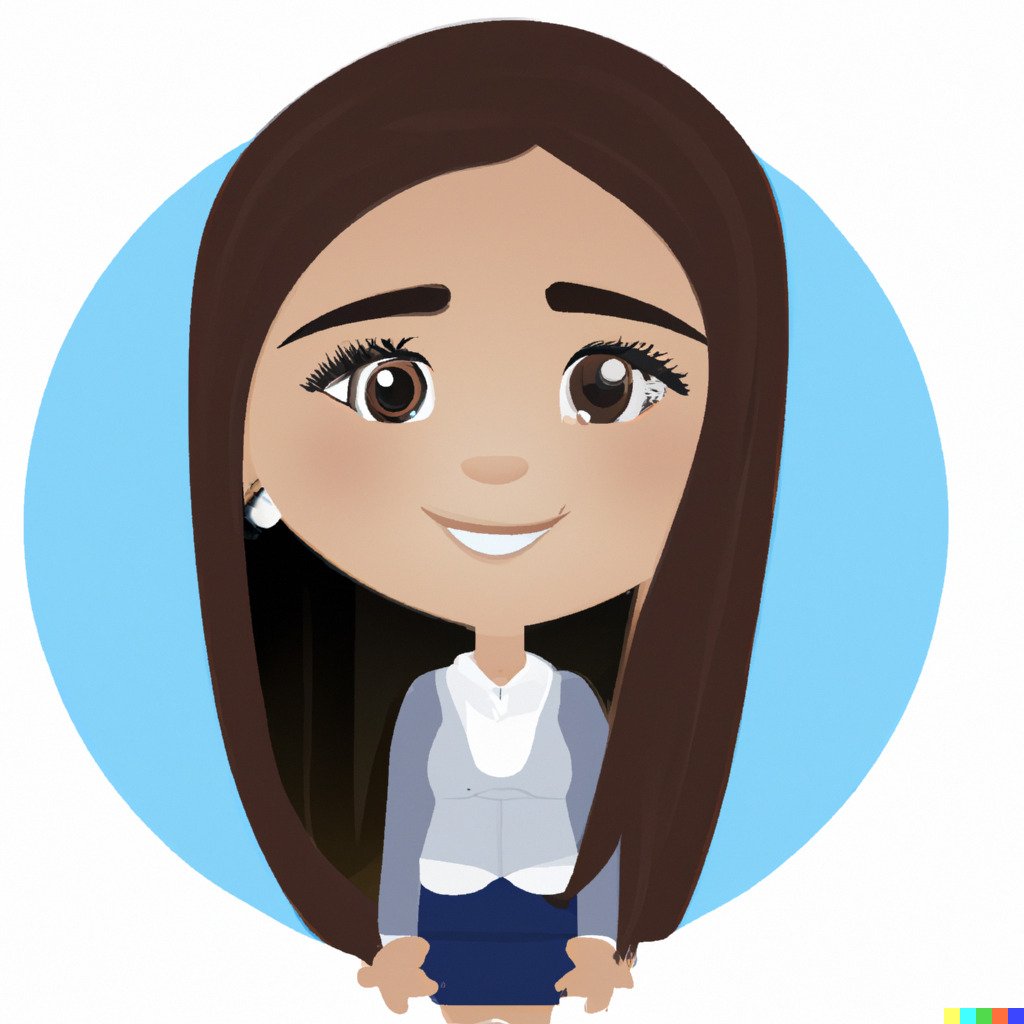 Selena Richard
Selena Richard is a tech blogger and entrepreneur who is passionate about new technologies. She has a keen interest in 3D printing and sublimation printers, which she uses to design crafts and solve problems for small business owners.

Selena provides simple and effective solutions for small business growth. With a team of expert members, she targets the needs of small business owners and takes pride in her work.