The 10 Best Portable Photo Printers of 2023 – Mini Printer For Smartphones Review
Do you love capturing moments on your phone or camera but don't have an easy way to print them out on the go? Whether you're on vacation or attending a family gathering, having a portable photo printer can be a game-changer. No more waiting for prints to be delivered, or going to the store to print photos. With a portable photo printer, you can print out your favorite pictures instantly and keep them as a tangible memory. But which portable photo printer is the best for your needs?
In this article, we'll take a look at the top-rated portable photo printers on the market and compare their features, print quality, and ease of use. When it comes to portable instant printers, the HP Sprocket, Fuji Instax, and Polaroid Zip are three popular options in the market. All three devices have their unique features and capabilities, making it difficult to decide which one is the best. Comparing and contrasting the HP Sprocket vs Fuji Instax vs Polaroid Zip to help you choose the right portable printer for your travel journal. Whether you're looking for convenience, print quality, or affordability, this article will help you make an informed decision.
10 Best Portable Printers For Smartphones
So, if you're looking for the best portable photo printer that can deliver high-quality prints on the go, you're in the right place. Let's explore the world of portable photo printers together and find the one that will help you preserve your memories for years to come.
Specifications
Print Size: 2″ x 3″
Connectivity: Bluetooth
Print type: Color
Speed/Print: 60sec
Weight: 1.34 lbs
Dimension: 7.28" x 5.59" x 5.39"
Polaroid Hi-Print is competing with other polaroid photo printers. It utilizes time-tested dye-sublimation or dye-sub technology, which predates inkjet printing.
As such, cyan, magenta, and yellow dyes are incorporated on a ribbon housed in a cartridge and applied to the paper in three straight passes, followed by a final protective topcoat. Before the ultimate print is done, the paper is fed through the machine four times.
The Polaroid Hi–Print app keeps you informed of the status of your print at every stage, reporting back through your phone's screen. The battery charges in approximately an hour and has enough capacity to shoot 20 images before it needs to recharge again.
Bluetooth pairing is straightforward and ensures that your smartphone or any iOS device or Android device can communicate with one another. However, there is no Wi-Fi or other networking possibilities, and printing from a computer is impossible via the USB port. The USB port is only to charge the internal battery.
You can purchase the printer alone or as a beginning set with 2 cartridges, which is the most economical choice. Each cartridge contains 20 sheets of picture paper and an adequate dye-sublimation ribbon to print them. With dye-based printing, the amount of dye ribbon utilized is constant irrespective of how much or how little dye is used in any given color.
There are no onboard controllers on the printer; instead, everything is handled by your smartphone through the Polaroid Hi–Print application, which includes a fantastic array of capabilities while remaining simple to use. The Polaroid isn't the fastest dye-sub printer on the market, but it's far from a slouch. As previously stated, generating a print takes approximately 60 seconds from beginning to end.
The image quality is quite attractive, with precise yet bright color reproduction and a wide tone range that compares favorably to Canon dye-sub printers. The only valid criticism is that the prints are on the small side, particularly when compared to 4×6-inch postcard prints.
Pros
Print quality is good
Ease of use
App for connectivity
Build quality is fantastic with ergonomics
Cons
Can not be able to print from computer
Little high printing cost
The Polaroid Hi-Print is the best smartphone polaroid printer that makes some of the best smartphone instant prints currently available on the market. Keep in mind that the low base price may lead you to believe this is a bargain instant printer since high usage will cost you dearly. Despite this, if you're willing to pay for picture-perfect quality, you won't find a better option anywhere else.
Recommended: Best Sublimation Printers For T-Shirts | Top Model Picks & Reviews
Specifications
Print Size: 2″ x 3″
Connectivity: Bluetooth
Print type: Color
Speed/Print: 60sec
Weight: 5.7 ounces
Dimension: 4. 5" x 3. 0" x 0. 7"
If you are looking for hassle-free portable printing, then a Polaroid mint pocket printer is made for you. This printer is easy to operate. It prints your memories genuinely as you capture them and adds more editing effects to make it beautiful than the original. The final output is highly adorable.
It is the best printer option to boost your dream into reality when you want your memories to look while hanging on the wall or in your photo albums. If you are not a good photographer and left some mistakes in the lightning effect, don't worry because this printer helps you with the editing option.
It is a highly portable Polaroid printer which you can go to parties or recreational places to that you will make the life of the party. It has long battery life, so you don't have to worry about your photos. If the battery drains after too many photos printing, there is an easy charging ability to avoid the hassle.
There is an App for Polaroid MINT, which you can download free of cost from the Google Play Store. If you get an App on your smartphone, then connect this app with the printer with Bluetooth wireless connectivity option. You can take pictures from your app and the command print option, or if you need a little editing, go to the editing option, add effects to your photo, add stickers or overlay text to your masterpiece and go to the print option.
Read: Best Portable Printer for Your Travel Journal? HP Sprocket vs Fuji Instax vs Polaroid Zip
If we are talking about this Polaroid mint printer's overall look, it is beautiful and aesthetically pleasing. It is available in white, blue, red, and black options. So it is your color priority which one is appealing to you the most.
The Polaroid pocket printer is your primary need when you are going on vacation and saving your best shots or decorating your room with your best clicks and best memories. People prefer this printer when they have to gift someone with their old memories on tour. This printer will impress your family and friends if you get attention from your family and friend with your best photographs at your home party.
Pros
Ease of setup
Highly portable
Hassle-free use
Aesthetic look
Cons
Little pricey
The smartphone is mandatory for connection
If you are a novice and want hassle-free, rapid printing, then the Polaroid mint pocket printer is the best option for you. This printer is highly portable so that you can take it anywhere, and it can offer you instant photos printing when you are at a party or tour. You will never regret purchasing this excellent printer.
Specifications
Print Size: 77 x 79mm
Connectivity: Bluetooth
Print type: Color
Speed/Print: 15sec
Weight: 1.40 lbs
Dimension: 5.9" x 4.6" x 5.9"
Polaroid's original lab is more aesthetic and has lots more options than its previous model. The angled black edge makes it more beautiful in overall appearance. In the design of this original lab, the optics are housed at a black pedestal to reduce internal reflections. The Logo is visible on the front side of the printer. There is a black power button on the pedestal to on/off the printer.
You will be shocked when we talk about printer connectivity options because it does not support Wi-Fi or Bluetooth. But the good news is that this printer utilizes an optical lens to shoot the photos from your smartphone screen.
You can download the free polaroid app from Google Play Store or Apple Store, which is mandatory to operate the printer from the smartphone. Images can be printed from a phone by selecting one or collages simultaneously. For collages, you have multi-layout options from which you can choose as per picture requirements. Also, there is a picture cropping option, and you can review your images.
When your print is ready for printing, place your phone screen on the top side of the lab. When you listen to the lab's beep sound, just press the red button, which locates on the base side, and the process will start. Your photo will print out quickly after pressing the red button. Your print is ready in just 15 seconds.
Printing size is in almost a square form which is available in both colored and monochrome. The image size is 77x79mm. The normal film involves incorporating white bordering, but Polaroid also offers customized editions with various border colors.
Pros
A unique feature in the best design
Smartphone app operation is easy
Big square format for printing
Cons
Somewhat connectivity issue with smartphone cases
Little pricey
Your dreams come true by Polaroid original lab because it can precisely convert your digital photos to instant photos through your screen of a smartphone. The original lab is unique among its competitors but somewhat costly.
READ: Acrylic Prints Vs. Canvas Prints – Which is Right for You?
Specifications
Print Size: 2.4″ x 2.4″
Connectivity: Wi-Fi
Print type: Color
Speed/Print: 13sec
Weight: 11.1 ounces
Dimension: 5.1" x 4.6" x 1.8"
If you enjoy instant prints but are dissatisfied with the narrow image area, Fujifilm Instax SP-3 is viable. The Instax SP-3 SQ is among the best polaroid printers for iPhone that may easily carry in a pocket, handbag, or backpack despite being slightly more significant.
It has a height of 5.1 inches, a width of 4.6 inches, and a depth of 1.8 inches (HWD). It won't fit in a pocket, but it should work in a small bag just fine. Additionally, it's portable and battery-operated, charging via a micro USB connector, making it ideal for use at parties, family reunions, and other social occasions.
The battery has a more tremendous potential than that in the SP-2, which is excellent for extended use. The SP-3 can print 160 pages on a single charge. Because I was only given 2 packs of films to use, I didn't have enough time to use them all. You'll be OK if you remember to charge your phone before heading out to an event.
You only have to ensure the cartridge's yellow line matches the compartments and close the door. You get a much larger image for the additional money. The dimensions of the Mini format are 1.8 x 2.4 inches without the print border. The Instax Squares is 2.4 x 2.4 inches; thus, it offers a 33 percent larger surface area than the Instax Mini.
It uses your smartphone's screen as a printer, so it's more like a hands-on experience. When it comes to simplicity, cost, and portability, Fujifilm beats the competition.
Since there is no card slot or USB connection, the SP-3 must be used with a mobile phone to send photographs for printing. The Instax Share app, available for both Android and iOS, is required. Because the printer transmits its own wireless network, you don't need a password to join.
Template capabilities let you add text, date and time stamps, and even geographical data to your prints. It is a viable option if you're an expert Snapchatter who likes to offer text commentary.
Pros
Analog film prints in square format
Compact in design
The device power by batteries
It is compatible with both Android and iOS devices
Connectivity through Wi-Fi
Digital photographs print on square formatting and instant films using the Fujifilm Instax  SP-3. It is great fun, but the filming expenses may add up quickly. Nevertheless, if you do not even mind paying for it, the SP-3 is the best phone polaroid printer that will provide you with genuine, physical photographs that you can show to your friends or stick on the fridge as a souvenir.
RELATED: Top 8 Latest Sublimation Printers for Beginners 2023 Picks & Reviews
Specifications
Print Size: 3″ x 3″
Connectivity: Bluetooth
Print type: Color
Speed/Print: 50sec
Weight: 15.8 ounces
Dimension: 6.18" x 5.43" x 2.24"
With the Kodak Mini 3 Retro, you can take your photo printing to the next level. The wireless picture printer utilizes the most up-to-date technology to deliver stunning results.
To suit your requirements for Polaroid printing, the Mini 3 Retro has a compact and robust design. As a result of its slim profile, it fits effortlessly into your bag while still being comfortable in your hand. Aside from giving it a sleek appearance, the rounded corners protect the device while placing it with other items.
Apart from zero ink technology, dye-sublimation is undoubtedly one of the greatest imaging technologies for photo printing. Using 4Pass dye-sublimation printing technology, the Mini 3 Retro ensures stunning photo quality.
This print method produces stunning prints that have kaleidoscope hues. This laminated protection will keep your photos from fading or becoming distorted. It also has prints that are waterproof and dry quickly.
Print quickly and easily with the Mini 3 Retro. This widget makes printing images on the go a breeze, printing them in under 50 seconds. For the same price, you'll get a print speed that's up to three times faster than the competition.
This printer's 3×3 inch color printer capabilities are top-notch, thanks to the use of high-end components. This size is ideal for printing Instagram photos; just choose your favorites, make any necessary edits, and print using Mini 3 Retro. You can paste the print about any surface after print.
This compact printer offers more than just great print quality. The laminated protection provides water and smudge resistance. The outcomes may differ based on the conditions you're working in and the storage you're using.
This printer employs an ink-paper cartridge and dye-sublimation technology to produce stunning prints that are true to life. The case has a built-in cartridge slot, although it can simply retract to replace the cartridge.
The battery can print 25 photos with a single charge, but the actual number will vary based on the file size. Recharge the battery will take about 90 minutes before your subsequent use. Connect the micro USB cord to the slot and let it charge for a few minutes before using it.
Mobile devices and printers can create a secure connection via Bluetooth, which is an industry-standard. It's also compatible with printing wirelessly from Android and iOS mobile devices. Before using the camera, download the Kodak applications from the Play Store or the Apple App Store.
Pros
Best Portable option
Best quality outputs
Ease of use with an app
Affordability of printing cost
25 photos on a full charge
Cons
No connectivity with Mac and Window Computer
No connectivity option through Wi-Fi
You might think of the Kodak Mini 3 Retro as having a Polaroid picture studio with you at all times. High-quality photographs from Instagram or your smartphone gallery may print with a simple setup. With Kodak app integration, you can get the most from your photos.
6. Fujifilm Instax Mini | Best Portable Photo Printer for Smartphone
Specifications
Print Size: 2.13″ x 3.35″
Connectivity: Bluetooth
Print type: Color/Monochrome
Speed/Print: 50sec
Weight: 1.09 lbs
Dimension: 8.27" x 6.34" x 4.72"
You'll do so while holding the camera, just as you would on a real-world photographic safari. Additionally, the Instax Mini Printer allows you to convert those in-game photographs into tangible memories. If you've ever used an Instax camera, the Fujifilm Instax Mini Printer will seem familiar.
The film extraction slot and compartment are identical, as are the film cover and knob. Additionally, it utilizes nearly identical film loading techniques and, of course, the same Instax Mini film that catapulted the Instax brand to fame.
There are additional characteristics that distinguish it as unique. Rather than relying on a battery that would eventually need to replace or recharged separately, the Instax Mini Printer features a USB port for charging. It significantly improves accessibility, even though a USB-C slot is your favorite.
The Mini Link Printer does not connect directly to your Nintendo Switch; instead, it takes advantage of the Switch's capacity to send stored screen grabs to smartphones via Passcodes. It adapts the already-existing Mini Link mobile application, only changing it slightly to speed up the process.
Although it includes an in-game picture editing option that allows you to add effects, frames, and stickers to your images, it is a feature that the Facebook and TikTok crowds will enjoy a lot. The Connect for Switch application itself includes a slew of extra editing and customizing options.
Fujifilm has introduced 15 new entertaining Pokemon Snap frames to the collection. It also retained several of the actual mini Link app's capabilities, such as collage, party, video printing, and the editing of sketches. I discovered I spent more time printing my Pokemon photos because I enjoyed the sport.
The printer functions flawlessly. Printing takes seconds, albeit you must wait for the picture to develop and materialize on the film, as is customary—no need to jiggle — these are not vintage Polaroid films.
The battery life is adequate, lasting up to 100 images on a single charge. In actuality, I have not yet depleted the battery to zero. While I will not determine the state of charge from 0 to 100%, I can confirm that recharging is pretty quick despite the micro USB connection.
RECOMMENDED: Can You Use Sublimation Paper in any Printer?
Pros
Reasonable price
Ease of connectivity with Bluetooth
iOS and Android Support
Available in three colors (pink, blue, or white)
Print up to 100 pages with one charge
Cons
Little heavier in cost
Lack of USB-C
The Fujifilm Instax Mini Link Mobile Printer is the best mini polaroid printer which is not an inexpensive investment. It's a great small addition to the game that seems organic. The Instax Mini Link Printer allows you to perform the same thing on a smaller scale as real-life photographers that produce prints of their photos.
7. Kodak Dock Plus |Best Portable Photo Printer
Specifications
Print Size: 4″ x 6″
Connectivity: Bluetooth, Wi-Fi, USB
Print type: Color/Monochrome
Speed/Print: 90sec
Weight: 3.43 lbs
Dimension: 14.53" x 13.23" x 5.16"
The Kodak Dock plus is quite simple to use, which many people look for in these printers. It produces decent images if you search for a convenient and straightforward way to print high-quality photos, particularly from your smartphone.
Kodak Dock Plus prints beautiful photographs instantly using 4Pass technology, each photo produced in layers of ribbon and then laminated for long-lasting quality.
Your smartphones and the Kodak Dock app serve as a control panel and a quite smart one at that. It is far more convenient than almost anything Kodak might have included on the printer directly. The physical control panel of this device contains two buttons: Power and Print.
Apart from printing directly from your phone, users can also print directly from USB thumb drives that you can navigate using your docked smartphone. In other words, because the Kodak Docks has a control panel within itself, you must access your flash drive via the dock unless you link your tablet or smartphone to the Dock through Wi-Fi Direct.
The Kodak Dock is the best polaroid photo printer which is a breeze to install. Basically, take everything out of the package, fill and attach the paper tray (including ten glossy photo sheets), and plug it in. The cartridge for the 10-page solid-ink printer is already installed.
Picture Dock includes a detachable tray extender that holds up to 15 pieces of perforated excellent photo paper. When printing, this device removes a sheet first from a tray and pulls it into the machine, eventually exiting through the back slot.
While the Kodak Dock plus produced fine-looking shots comparable to those produced by a photo lab in a department store or a camera shop, they are not the finest we've seen on the picture printer; specifically, inkjet machines tuned to produce the best possible images.
Pros
Best printing quality
The Control panel is controlling through a smartphone
Ease of use with printing and photo editing
USB drive option for printing
The Kodak Dock plus is a compact, Polaroid dye-sublimation printer that produces high-quality images without a lot of effort. It's small enough to fit in your pocket or bag.
RELATED: Printable Vinyl – What is it and How Does it work?
Specifications
Print Size: 4″ x 6″
Connectivity: Bluetooth 5.0
Print type: Color
Speed/Print: 61sec
Weight: 2.05 lbs
Dimension: 10.75" x 6.65" x 2.68"
Simply because we live in the twenty-first century and digital photography is the standard, physical photographs are obsolete. There are still a significant number of people who prefer to have a tangible photograph. Indeed, thanks to 21st-century technology, you can instantly print that tangible photo directly from your smartphone.
The HP Sprocket Studio seems to be a new twist on the company's Polaroid image printer line, producing glossy 4 x 6-inch prints instead of pocket 2 x 3-inch prints. It means that you can get a snapshot worthy of framing minutes after snapping the shot with your mobile phone.
The Sprocket Studio is the best portable polaroid printer with dye sublimation to put color layers onto a medium. While this is a longer process than the innovation used in normal inkjet printers, the results are superior to those produced by a typical printer.
To begin, download and Install the hp Sprocket App (accessible for iPhone and Android) for your smartphone. This software has a slew of editing features that will help your prints stand out. We find these editing features pretty useful throughout our testing. However, some may find them a touch kitschy.
However, unlike a more simple Sprocket printer, the Studio requires a power source to operate. It is not as quickly portable as HP's other quick printers when you factor in its increased size. HP's Sprocket Studio connects to your phone through Bluetooth, with the Sprocket application controlling all printing. The software is straightforward to use, guiding you step by step through the setup procedure, including entering the ink cartridge.
A set of editing tools is available that enables you to fine-tune your image before pressing the metaphorical "prin" button. Adjust the exposure to boost the brightness, modify the color, and add a predefined filter or lettering, giving you lots of creative freedom.
It's simple to use, as well as the image editing features included in the program can help give your smartphone's camera roll a personal touch. However, making unique stickers does not function as well as we had anticipated. The Sprocket's relatively large power supply precludes it from being a true "go-anywhere" device like HP's other quick printers.
Pros
Use the app to control functionality
Best editing features
Lowest printing costs
Add frames and stickers option to print
Print up to 100 pages with one charge
Cons
Lack of speed as competitors
Not suitable for pocket size
The photo prints that come out of the Sprocket Studio are of high quality. Some imperfections are left, but the colors and fine. Our test prints had a small vertical line that runs down the right border; therefore, we say it's not flawless.
Recommended: DTG vs. Screen Printing – Which One is Better: Digital or Traditional?
9. Canon Ivy CLIQ+ | Best Instant Camera Printer
Specifications
Print Size: 2″ x 2″, 2″ x 3″
Connectivity: Bluetooth
Print type: Color
Speed/Print: 30sec
Weight: 0.4 lbs
Dimension: 4.8" x 3.2" x 0.9"
Strangely, physical pictures are still relevant now. The HP Sprocket Studio seems to be a terrific product for individuals who can't have enough of them. Compared to sites like Walgreens and Shutterfly, the print cost is comparable. Additionally, you'll have the immediate gratification of receiving your prints.
There are two things that a contemporary instant camera must do, to begin with, and it should be able to print a photo immediately after you take it. The digital era's finer points must include, but in a manner that doesn't trample on nostalgia. Most of the time, Canon's Ivy Cliq+ hits the mark. It's a terrific camera, and you can use Bluetooth to apply effects and stickers to your photographs and print them.
Only one-tenth the thickness of the Kodak Smile, Ivy Cliq+ is lighter and more convenient to use. The camera has a minimalistic yet elegant design: In comparison to cameras like the Fujifilm Instax small LiPlay, which has way too much going on, it doesn't feel cluttered.
Unlike Fujifilm's Instax cameras, which utilize actual photo paper to make a picture, the Ivy Cliq+ uses Zink paper to create an image using heat. It is still the case, although Fujifilm's photo paper creates richer images than Zink. I have seen better images from Zink printers, but Cliq+ produced some of the best ones.
Additionally, you will use the Cliq+ to print images taken with the smartphone camera by connecting it via Bluetooth and using the Canon Mini Print application (available for Android and iOS). These photos, which I printed out, best showed off the Cliq+'s capabilities.
In addition to printing your images, the Mini Print application has a few more useful features. Adjusting brightness and contrast is simply the beginning of the customization options available. If you want a larger image, you can use Zink paper, which prints without borders, to generate a 4/9 sheet layout instead of one single sheet.
Pros
Slim and sleek design
Produce print with good quality
Allow printing from smartphone
Annotations and Fun filters
Cons
Camera pictures can not view itself
If you want more traditional prints, the Canon Ivy Cliq is the best polaroid camera printer nice option, even if I like the looks of prints with Fuji's Instax line. You may share your images with those around you immediately after they have printed, thanks to the sticker prints being clear enough for most people.
Specifications
Print Size: 2.7″ x 2.7″
Connectivity: USB, Wireless
Print type: Color
Speed/Print: 43sec
Weight: 445g
Dimension: 102 x 143 x 31 mm
In terms of size and weight, this photo printer is comparable to the Experts' Pick HP Sprocket Select and Canon's original IVY Mini Photo Printer, both of which are smaller and lighter Canons. To be honest, this Selphy isn't much that different from other current models of polaroid photo printers regarding the size.
The Selphy Photo Layout 2.0 application for Android and iOS handles everything. You may add text, frames, and other sorts of clip art plus styles to your photos using the app and printing them. In a minute, we'll delve deeper into the program.
Selphy Square paper packets come with dye-sub cartridges instead of Zink chemical-infused paper, and enough dye-sub carrier is rolled within each cartridge to fill each piece of paper in the pack. Also included are 10 sheets of plain paper and a starter supply of black ink.
Selphy does not support Links from your Windows and macOS computer. However, you can use Wi-Fi to connect to every Android or iPhone smartphone or iPad. This printer can print roughly 20 pages on a full charge and recharge using a typical smartphone power cable or a USB slot on your desktop or laptop computer.
According to Canon, Selphy Square takes 43 seconds to take a photo, depending on the ambient temperature. Using a Galaxy Note 10 as well as an Apple iPhone 9, the QX10 ran at a rate of 43.5 frames per second on average. Canon accurately predicts the speed of its camera.
It prints well enough and quickly, and the included software is simple to use and reliable. As a smartphone-companion picture printer, it's a bit heavier and bulkier than smaller Zink printers, but it would still fit in a backpack or briefcase with ease.
Pros
Best photoprint quality as commercial
Ease of use with software
Adhesive-backed square picture stock
Low operating costs
4 colored options
Cons
Not compatible printing from laptop/PC
Little heavy
Canon's Selphy Square QX10 is a POLAROID Photo printer that is portable, though not as pocket-sized, and uses dye-sublimation technology. It produces vibrant smartphone images at a reasonable cost of operation.
---
Buying Guide of Portable Printers – What to Consider and How we Select?
This tutorial covers the best Polaroid printers with the best Polaroid printer prices. Smartphone users who wish to be able to make a physical picture from a phone's camera with a small device to go to a celebration or a family event, for example, it is not too large to carry around.
Most of them may even be carried around in a pocket or bag and still print images in seconds. With Bluetooth or Wi-Fi connectivity, most polaroid printers allow you to print without using cables or cords. Different printing technologies are available as well.
Portability
The capacity and portability of your printer are important factors to consider while taking it anywhere with you. Most of these printers are small enough to be carried in a pocket or backpack without any difficulty. Carrying wires will be necessary if your printer needs a direct connection and cannot connects via Wi-Fi or Bluetooth.
Connectivity
This is a critical deciding factor for anyone considering purchasing a zero-ink picture printer. You should be aware that you will want a source device in order to print photographs. This device is typically a smartphone. However, you should inquire as to how the printer communicates with the telephone.
Virtually all zink printers communicate with smartphones wirelessly, either through Bluetooth, Wi-Fi, or both modes of communication. In some cases, a USB cable can use to link the two devices together. It goes without saying that the greater the number of connection choices available, the more usable the system. Suppose your Wi-Fi connection fails; you may simply attach a wire to your computer instead.
Quality of the Image
The paper that comes with these printers is unique, so you'll want to think about what type of pictures you'd like to print before purchasing one. Picture size is typically 2×3, but certain printers can print larger images.
An additional feature to keep an eye out for is the printing technology built into the camera itself. We advocate using Zink technology, which is an abbreviation for "zero ink." On the other hand, polaroid prints do not require ink cartridge replacement because the ink is present in the paper itself, and the image creates using a pressure printing process.
The process of dye sublimated printer is similar to that of zinc printing, but it can generate a more transparent and vibrating picture because the print passes through more times.
Power
Consider yourself at a place with no power, such as a camping site in the forest or a hiking trail via a mountain trail system. In order to print a photo, there is no place to connect a printer.
A majority of folks choose a battery-operated quick printer because of this. It is simple to capture special moments with that kind of device, no matter where you are.
Evaluate how much the unit's charge will last while considering a certain unit. More specifically, how so many prints can it produce on a single charge. Some machines have a capacity of 25, while others have a capacity of up to 100 prints.
Also Read: Sublimation Transfers vs Screen Print Transfers
FAQs (Frequently Asked Questions)
Which Polaroid Printer Is The Best?
The Kodak Dock Plus is equipped with a revolutionary all-in-one cartridge, which allows you to effortlessly swap out the photo ink and paper ribbon as necessary. The 4Pass Kodak Dock Plus is the smallest 4Pass printer and delivers the highest print quality at the press of a button.
Which Printer Is Best For iPhone?
Instax SP-3 is the best printer for iPhone. It requires iOS 8.0 or later to use. Instax may not be suitable for all types of phones that meet the abovementioned requirements. SP3 is utilizing the app already installed on iPhone for better connectivity and suitability.
What should one do when confronted with paper feeding issues?
It is a frequent issue that can occur with any printer and is also relatively simple to resolve. If you have problems with your printer's paper feeding, one probable explanation could be that users have not set the printing paper properly. It occurs most frequently when you run out of documents and have to refill the slot. Therefore, if this issue happens, you can attempt to position it correctly.
Can I send more than one print job?
Yes, this is feasible; you can issue many commands simultaneously; they will be queued and executed sequentially. However, because most printers have a finite range of sheets, I recommend printing them one at a time, as if something goes wrong with the print, the entire batch of sheets may be squandered.
Final Verdict
The next challenge is to solve the mystery of the best portable photo printer on the market. You're probably wondering which one is the trustworthy brand and which one is just bragging about itself. We have extensively researched the most dependable companies for you because we understand that not every company is reliable.
Are you ready to embark on a journey with us to uncover some excellent polaroid photo printers? Let us take you on a journey through our top recommendations for you:
Happy Memories with the best purchase.
ALSO READ: How to Put a Picture on a Shirt – DIY Steps to Print a Photo on a T-Shirt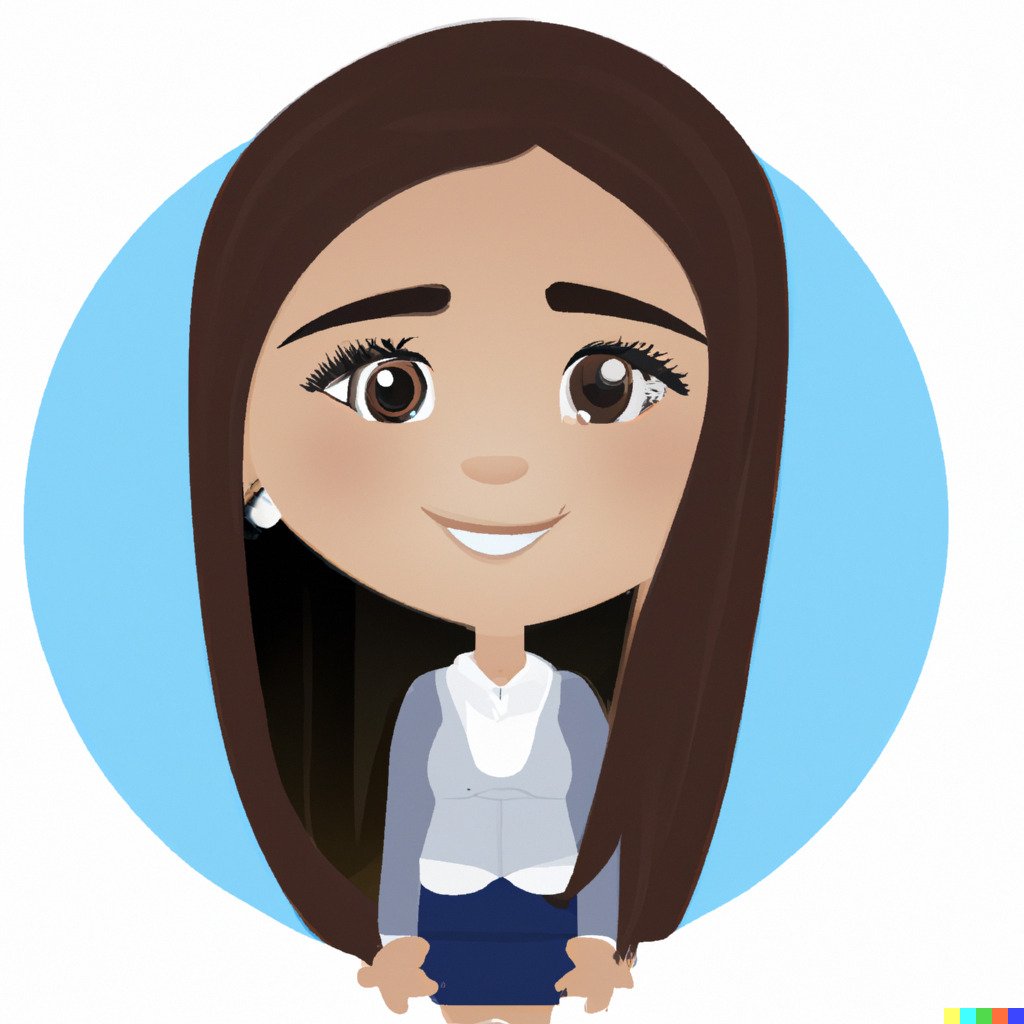 Selena Richard
Selena Richard is a tech blogger and entrepreneur who is passionate about new technologies. She has a keen interest in 3D printing and sublimation printers, which she uses to design crafts and solve problems for small business owners.

Selena provides simple and effective solutions for small business growth. With a team of expert members, she targets the needs of small business owners and takes pride in her work.