The Best Creality 3D Printers of 2022 | Discover The Perfect One!
Creality has a variety of 3D printers for any need, from those looking to get started with printing in their own home or office space to all-around models that can be used anywhere. In 2022 there have never been more options than now, and it might seem overwhelming trying to find the best one to fit your specific requirements. But don't worry because we've done just this by narrowing down our top picks based on Entry Level machines, allowing users to create items without spending too much money. 
A Creality 3D printer makes the perfect choice if you are looking for a hobby- or business-oriented 3D Printer. This article will take a look at our reasons for recommending Creality printers. To help you decide which Creality printer is best for you, we'll explain the differences between the models and their features.
Creality: Why Is It Important?
The choice of Creality 3D printers is mainly due to their impressive quality and reliability at an affordable price.
The Creality printers are also very easy to use right out of the box. Generally speaking, it takes about an hour to calibrate a new Creality printer properly. As a result, these printers require very little calibration, so you won't have to spend much time making adjustments to get excellent print quality.
In addition, if you need a large format printer, Creality offers the best choice of any consumer brand. Although these printers are more expensive than small entry-level printers, they are still less expensive than other large format printers, aiming to target businesses rather than consumers.
Recommended: How To Pick The Best Filament For Creality 3D Printers | Complete Guide
Top 7 Creality 3D Printers For Beginners to Professionals
Creality 3D printers come in various models with similar features, but each model has its own specialties. To make it easier for you to choose the perfect 3D Printer, we have narrowed down the available choices in the Market. Now, you review each 3D creality Printer and make the right choice that fulfills your needs.
1. Creality Ender 3 S1 | Best Creality 3D Printer For Beginners
Features
High-quality printing
Calibration and print monitoring at the highest level
Community involvement and excellent support
Print volume: 220 x 220 x 270 mm (8.6" x 8.6" x 10.6")
The flexible magnetic print bed
CR-touch auto bed-leveling
The first 3D Printer on this list is the Ender 3 S1, a machine with many highly appealing features. A bit more volume is built in this version at 220 x 220 x 270mm.
In particular, the automatic bed leveling system is one of its main advantages. In addition to making bed leveling easier, this also reduces the time it takes for this process. With this Printer, you get a direct drive, dual-gear Extruder called Sprite that handles a variety of filaments, including flexible filaments.
In addition, the bed leveling screws on these printers are firmer, so you rarely have to adjust the level because you don't move them around much. LCD screens don't have touchscreens, but they provide an easy-to-use interface.
As well as that, you have helpful features such as the filament runout sensor, which will stop your Printer automatically when the filament runs out while you are printing a large model. Having a PC spring steel build surface allows for better adhesion of the bed and the ability to pop models off the plate. In addition, it improves the print quality by giving a more stable foundation.
By combining Z-axis dual-screws and Z-axis dual motors in the Ender 3 S1 Printer, stability is added and improved printing quality. This feature was not available in previous Ender 3 machines. You can resume printing from the last position if you accidentally experience a power outage or remove the plug.
Creality Ender 3 S1 is excellent choice for the beginners. Moreover, you'll enjoy the high print quality of the RealityEnder 3 S1, as well as the advanced calibration and the active community.
2. Creality Ender 6 | Best Creality Ender 3D Printer
Features
3 Times Faster Speed
Acrylic Enclosure
Modeling Technology: FDM(Fused Deposition Modeling)
Print Size: 250x250x400mm
Resolution: ±0.1mm
Supported OS: MAC, LINUX, WIN7/8/10
File Formats: STL, 3MF, AMF, OBJ, Gcode
In the Ender 6, a new extruder improves printing accuracy and speed by utilizing an updated MK10 extruder. The updated XY structure maximizes speed and quality by minimizing vibrations for higher-speed printing.
Carborundum glasses are a great choice for this Printer because of their high thermal conductivity and heat resistance. In that way, it results in a faster heat-up and better adhesion of the prints.
This Ender 6 has a remarkable printing speed of up to 150mm/s, much better than conventional FDM 3D printers. But here, we recommend you to use Klipper and H2 direct-drive Extruder.
An optional acrylic enclosure for the Ender 6 Core XY 3D printer. So these clear acrylic enclosures offer the best view of the 3D printing process.
After a power outage or a broken filament, your Printer will automatically start printing again. With this, no prints will fail.
As a result, Ender 6 produces very high-quality 3D prints even on the first layer, and it has ultra-smooth prints even on the first layer.
Read: Resin Vs. Filament 3D Printer | Which Is Better For You?
Features
Print volume: 220 x 220 x 250mm
Perfect for beginners
An improved version of Ender 3
Compatible device: Personal computer
Updated silent motherboard
In our opinion, the Creality Ender 3 V2 is the best 3D Printer for beginners because it offers many modern features at an affordable price. Due to their excellent quality, the Ender 3 series of printers are very high-demanding. They have an excellent print quality and are also a very reasonable price. Their print volume is 220 x 220 x 250 mm (X, Y, Z), which is sufficient for models and small parts and won't require much desk space.
In addition to silent motor drivers and a color LCD, the V2 model adds several improvements to the classic Ender 3. Overall, this model is fine.
We think the Ender 3 V2 is worth the added $50-70 that it costs over the Ender 3, based on our experience. An affordable printer with a premium feel, this Printer runs quietly and has an improved design. Considering the future, we consider it one of the best 3D printers for entry-level in 2022.
You may also want to consider the Ender 3 if you are looking for an even more affordable printer, but we feel that the extra features on the V2 are worth the price difference.
Features
Build volume: 220 x 220 x 300mm
Added rigidity with enclosed frame
Compatible device: Computer
Upgraded Silent mainboard
Metal Extruder frame
Imported Capricorn Bowden PTFE Tubing
Creality's Ender 5 series offers similar print volumes to its Ender 3 series but with added stability provided by an enclosed frame. It helps avoid common problems with taller or larger prints such as Z-wobble, as this reinforced design reduces vibration and shaking during printing. A design element prevents movement in the X-distance or Y-direction of the print bed.
Besides a quieter motor driver and easier print removal, the Ender 5 Pro includes other upgrades over the Ender 3.
Our opinion is that, especially for most users, the Ender 3 series (specifically the Creality Ender 3 V2) offers a better value than the Creality Ender 5 series.
Its wires appear to be quite well done, and the bed leveling takes a bit of time if it is done correctly. Ender 5 pro's frame is strong and sturdy, and it has quite a sturdy frame.
5. Creality CR-10 V3 | Best 3D Printer For Hobbyists
Features
Build Volume: 300 x 300 x 400mm
Direct Drive
DIY Upgradeable
Strong Power Supply
Rapidly Heat
Filament Runout Sensor
With the Creality CR-10 V3, Creality offers several improvements over the original Creality CR-10. A direct-drive mechanism allows the Printer to print with flexible filaments like TPU because there is a small space between the Extruder and the nozzle.
As a result of the 350 W power supply, the build plate can rapidly heat up to 100°C, making it possible to use high-temperature filaments.
To handle high temperatures and increase extrusion torque, it uses a premium E3D metal extruder.
The Printer incorporates a filament runout sensor to prevent print jobs from being halted due to an empty spool of filament on this large-format Printer. In the case of power outages or unexpected stops, the CR-10 V3 can resume printing.
Some of its features are similar to those of the Ender 3 V2. It uses an all-metal frame with a V-profile design, which significantly reduces vibration-induced errors during printing. A NEMA 17 stepper motor can also be easily added later so that the Z-axis can print faster.
For your 3D models, the glass bed provides a reliable and flat surface. It is highly recommended to have a flat surface for larger 3D prints. A circular heat sink on the hot end, combined with dual-port cooling fans, assists in dissipating heat rapidly. It helps keep the filament from jamming.
If you find 3D Creality Printer for beginners, then we recommend going with Creality CR-10 3D Printer.
A coated glass build plate works well, so there is reasonable satisfaction. When you load your filament and program, it usually heats up very fast. Because the print head is heavier and compact, it has not been easy to fix jammed extruders or hotends.
Features
Build volume: 300 x 300 x 400mm
Reduced footprint with a new unibody design
Bed leveling automatically
Improved reliability with upgraded components
Upgraded silent mainboard
Imported blue Teflon tube
Despite costing considerably more than the CR-10, the Creality CR-10S Pro V2 offers a lot more value in comparison. One of the most eye-catching improvements is a sleek, unibody design that combines all electronics into the machine's base. It will eliminate the requirement for separate electronics boxes on previous CR-10 Printer models. As a result, the Printer takes up less desk space.
In addition to the unibody design, the touchscreen interface is also significantly improved over previous CR-10 models. There is a large print bed (300x300x400mm), and it can be used with the most common materials for 3D printing (PLA, ABS, PETG, and TPU).
It provides reliable dual-drive extrusion, which helps ensure stable filament feeding.
By integrating hardware bed-leveling with the BLTouch probe, 3D printers will no longer have to worry about bed-leveling headaches. There are many ways to level the bed, but probing is the most effective and reliable.
This larger and more robust machine is ideal for those moving up from an entry-level model. If cost is not as important to you and you want a printer with the latest convenience and quality features, the CR-10S Pro is great.
Features
Endless printing with infinite Z-axis
Print volume: 200 x 170 x ∞ mm
Core-XY structural stability
Conveyor belts that roll
Dual-gear Metal Extruder
Innovative Printing Software
The Creality CR-30 is unique in that it prints parts on a belt, similar to a treadmill, so there is no limit to the length you can print on it. It is necessary to align the Extruder at a 45-degree angle to be able to print long pieces continuously. Printing in the standard vertical orientation would be impractical because each layer requires the Printer to travel across the long print.
For those familiar with designing and orienting 3D prints on traditional 3D printers, the 45-degree angle proved challenging. You will also need to learn a new slicer software package since not all currently support belt printers (presently, it supports a modified version of Cura and Ideamaker, among others). In light of this, we cannot recommend this Printer to anyone unfamiliar with how to use and set up 3D printers.
Despite the Printer's capability to create a one-piece model continuously without interaction, we have determined that only certain geometries were viable due to the 45-degree angle. Therefore, we believe that the Printer is the most appropriate application for long prints (such as cosplay weapons or functional parts) that would be impossible to produce with other machines.
The 3D Printer is a great project for middle school and high school students with all tools included in this kit. It will provide a deeper understanding of machinery and robotics and spark a lifelong love for science and engineering! A hands-free continuous printing engine designed for designers, SMEs, and others to replace print farms.
---
3D Printers Guide: How to Choose Creality 3D Printers
1. Build Volume
There are two sizes of Creality 3D printers: large format and standard. All three Ender 3, Ender 5, and Ender 3 V2 models have the same size build plate of 220mm by 220mm.
Nonetheless, the Ender 5 Pro's Z-axis height has increased by 50mm, allowing it to reach a better 300mm build height than the Ender 3. As a result, the CR-10 S5 is the largest build volume on the Market, measuring 500mm on every axis.
Moreover, having a large build volume does impact its speed because there's a lot of mass moving forward and backward.
2. Stepper Drivers
A Creality 3D printer's volume may be an issue depending on where it will be installed. If you are using it next to you on your desk, a quiet printer may be more suitable. In its room, this may not be important if it is part of a print farm.
Both the Ender 3 V2 and Ender 5 Pro are equipped with motherboards that utilize TMC stepper drivers, which operate quietly and with high reliability.
Comparatively, the Ender 5 Plus, CR-10 S5, and Ender 3 have stepper drivers that dramatically increase their volume during operation without trying to suppress them.
3. Extruder
An extruder can refer to the motor and accompanying reading that is gripping and feeding the filament to the hot end, or it can describe the entire system that pushes and melts the filament. The arrangement of the extruder can influence the Printer.
Bowden and direct drives are common options. Although the Ender 5 Pro extruder has the most durability, both the Ender 5 Plus and the CR-10 S5 have filament runout sensors.
4. Bed Leveling
In most Creality 3D printers, the plane that rides in each corner is adjusted by knobs and springs. Unlike the easily adjustable rest, the CR-10 S5 uses a knob.
However, most printers use knobs. Due to the large bed of the Ender 5 Plus, bed leveling is a breeze with the BL-Touch
5. Temperatures
The majority of materials are compatible with each machine. Still, certain materials, such as PETG or nylon, and certain brands, may not print well as their ideal printing temperature is right at the maximum nozzle temperature.
Other Creality 3D printers can reach temperatures similarly high to those of the Ender 5 Pro, although the former is capable of reaching higher temperatures.
6. Build Surface
There are typically two types of Creality 3D printer beds: glass and adhesive sheets. Adhesive sheets also come with magnetic backings, so you don't have to wait for the bed to cool completely or use sharp scrapers to remove the 3D print after removing the actual bed from the Printer. Magnetic beds are available on the Ender 3 and Ender 5 Pro.
However, with the CR-10 S5, the glass bed does not have any coatings. Its main objective is to be as flat as possible over a large area, something it does fairly well: Ender 3 and Ender 5 Pro feature magnetic, removable build surfaces for ease of use.
7. Price
Creality's printers are currently well below the $1,000 price tag, making them the most affordable 3D Printer for hobbyists. Some recommendations are for you from the beginners to the professional level.
Standard Level = Top results with a mid-range price, CR-10 and the CR-10S Pro
8. Customizability
A large community exists to modify and customize Creality 3D printers to suit individual needs in part due to the affordable prices, many customization options, and room to customize workflows; creality as a whole win this category.
Final Words
So, if you're in the Market for a 3D printer, which one should you buy? Well, as we've seen, there are a lot of great options out there. If you want to make sure that your prints come out well and don't have a huge budget, the Ender 3 is a great choice. However, if you think you might need more room to work or want to print bigger objects more often, consider stepping up to a CR-10 Max and CR-10 S5.
No matter what you choose, be sure to do your research and find the best deal possible – these machines can get expensive! Thanks for reading our guide on choosing the best 3D creality Printer for your needs.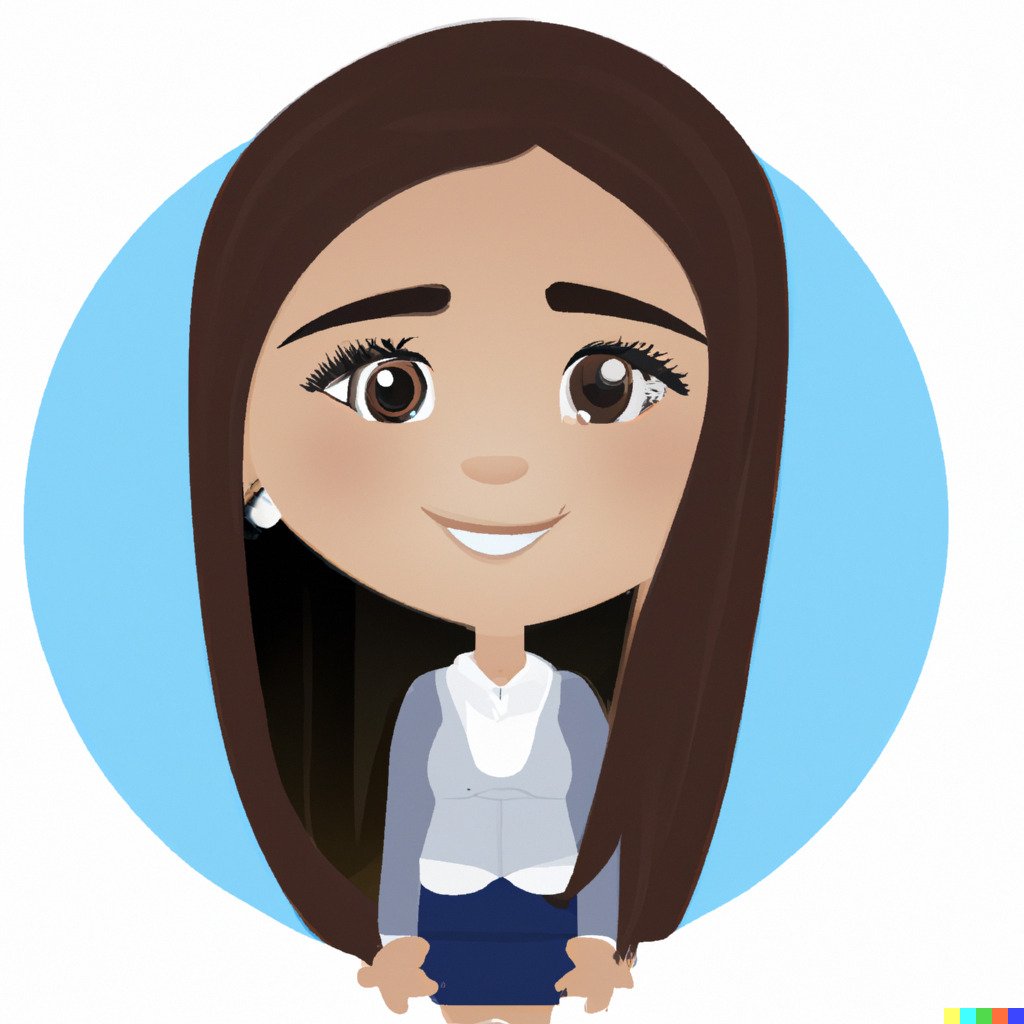 Selena Richard
Selena Richard is a tech blogger and entrepreneur who is passionate about new technologies. She has a keen interest in 3D printing and sublimation printers, which she uses to design crafts and solve problems for small business owners.

Selena provides simple and effective solutions for small business growth. With a team of expert members, she targets the needs of small business owners and takes pride in her work.