Top 6 Best Sublimation Printers For T-Shirts
Clothing products such as T-shirts are popular and never go out of style, and they are considered a fashion standard. As a result, t-shirt printing has developed into a significant sector that meets the needs of customers who want high-quality sublimation-printed sweatshirts. Furthermore, if you enjoy attending rave parties where specific phrases and wonderfully made t-shirts wear, sublimated printers are the appropriate solution for you.
My personal opinion on the best printer for sublimation printing is present in this post and will assist you in determining which printer is most suited to your needs in the process. With the use of a sublimation process, this type of printer prints edge-to-edge graphics. They are equipped with various useful features, including different connectivity options, print color quality, printing speed, ink tank capacity, and printing capacity, which make them quite comfortable to use.
For your convenience, I have prepared a list of the best sublimation printer for t-shirts that are cost-effective, allowing you to save a significant amount of money over more expensive printers with nearly identical capabilities.
RECOMMENDED: Can You Use Sublimation Paper in any Printer?
Top 3 T-shirt Sublimation Printer
Do you love experimenting with fashion and printing your own designs? If so, a sublimation printer for t-shirts may be the perfect accessory for you! There are many different models available on the market, but we've compiled a list of our top three favorites to help make your decision easier. Keep reading to learn more!
EDITOR'S CHOICE
WorkForce WF-7710 Wireless Wide-format Color Inkjet Printer
Multi-functionality (Print, Copy, Scan, and Fax)
Borderless print (13 x 19 inches in size) with PrecisionCore Technology
Automatic double side printer
4.3 inches touch screen
STANDARD PICK
Sawgrass SG500 Sublimation Printer
Ultra-HD Sublijet ink
Support Windows and Mac
Wireless Connectivity
Media printable up to 51 inches
BUDGET PICK
Epson EcoTank ET-2750 Wireless Supertank Printer
Dimension is 9.4" x 14.8" x 13.7"
auto duplexer
Hold 100 plain paper
Double-sided printing
---
6 Best Sublimation Printers For T-Shirts Business
1. Epson EcoTank ET-3760
With a plastic casing that feels strong to the touch, the Epson ET-3760 is easy to use, and the ink volumes are apparent on display. The rear chamber of the printer is easily accessible and detachable. On the other hand, the input cassette makes it possible to accommodate jammed paper and different paper sizes by utilizing a width slider.
The Epson ET-3760 is equipped with a kind of super tank ink technology. The printer does not use replaceable ink cartridges; instead, it has four ink tanks with large capacity that you must manually replenish. Because of their massive storage, both the black and color ink tanks are capable of printing an extraordinarily high amount of pages before they need to refill. Even if you are regularly printing a large number of sheets of paper, you should never have to refill the tanks very frequently.
One of the most significant advantages of the ET-3760 is the wide range of connection options. Standard interfaces can be easily connected through some kind of local network or with the use of a router. Additionally, depending on their configuration, mobile devices may be able to connect to a network via Wi-Fi or a network cable.
Specifications
Sheet/tray – 150
Average speed – 15 ppm for black, 7ppm for colored prints
Print resolution – 1,200 dpi
Ink Usage – Color tanks
Connectivity – Wi-Fi, Bluetooth, USB
Features
Claria ET black pigment ink
Automatic Document Feeder with a capacity of up to 30 sheets
PrecisionCore Technology( Heat-free technology)
The EcoTank printer significantly decreases cartridge waste
Pros
Low operating costs
Minimal footprint
Excellent print quality
Cons
Bulky in comparison to other options
Thanks to its giant tank ink technology refilling, the Epson EcoTank ET-3760 is a superb all-in-one inkjet printer. As a result, this printer's operational costs are pretty inexpensive, despite its high-quality monochrome and color print capabilities. Despite its size, the performance level and color combination are impressive.
2. Epson EcoTank ET-2720
The Epson EcoTank ET-2720 all-in-one printer is among the most compact and competitively priced versions available among Epson's line of all-in-one printers. This printer equips with both a scanner as well as a copier, and there is no degradation in the accuracy of the scanning or copying operations of the printer.
Rather than using replacement ink cartridges, the Epson EcoTank ET-2720 sublimated printers make use of "tanks" that only need to be topped up with ink when the ink runs out. As a result of the printer's environmentally friendly architecture, it is even more trustworthy and efficient, especially considering its low operating costs and high productivity.
It is easy to see how much ink is left, which is a nice feature when looking at the printer from the front. I have found this printer to be well-organized in my experience with it. It is something I would recommend to others.
Even though its graphic printing quality is pretty good, its meager cost per print makes it a reasonable choice for most households. Its flatbed scanner produces excellent quality images and may be used to swiftly digitize household papers and produce t-shirts using dye-sublimation technology, among other things.
RELATED: Printable Vinyl – What is it and How Does it work?
Specifications:
Connectivity – Wi-Fi
Paper tray holds – 100 sheets of A4
Printing speed – 20 pages in two minutes
Cost/page – 0.2p/0.1p
Features
EcoFit-exclusive ink bottles
Easy-to-refill ink tanks with a large capacity
Copier and scanner built-in
Using Micro Piezo heat-free technology produces crisp text
Pros
Per page cost is minimum
Under your budget bracket
The best printing quality of pictures
Cons
No cartridge replaceability option
Due to its low operating costs and excellent print quality, the EcoTank ET-2720 sublimated printer is a perfect choice for your home or workplace. The low ink consumption is also an advantage as a dye-sub printer for t-shirts. With so much promise in the entire efficient and environmentally design, this printer has the potential to save customers a tremendous amount of money, mainly if you are a big user.
3. SAWGRASS SG500
The Sawgrass is the most excellent sublimation printer for t-shirts, with distinctive sublimation-supporting features. A Sawgrass SG500 is a printing machine that produces much more than only t-shirts, mugs, and the like. The printing cost is minimal, allowing for easy startup mass printing in high definition clarity. Profit margins gradually improve as a result of the reduced cost of printing.
Costly printing with pricey ink and high ink usage per print is a significant drawback of sublimation printing. Sawgrass designs incorporate cutting-edge technologies to minimize ink consumption while maintaining high-definition prints. The brand never makes a sacrifice in terms of quality or efficiency. The SG500 uses the same historical processes but a higher resolution and more affordable sublimation dye ink, lowering each print's cost.
Color palettes and combinations are critical components of graphic design and photographic prints. Additionally, Sawgrass has color management software that enables accurate color management and color auto-adjustment. Further, the high-quality sublimation ink results in a uniform color display with optimal results.
Additionally, Online CreativeStudio offers many templates to choose a design with editing software for creating one-of-a-kind and beautiful t-shirt prints. SG500 is the best dye-sublimation printer for t-shirts and other media such as mugs, photo sheets, and wall clocks. While the free version supports various file types, the premium (paid) version includes complex designs and tools for creating appealing designs.
Specifications
Sheets/tray – 100
Print resolution – 4880 x 1200 dpi
Ink Usage – SubliJet UHD Sublimation Inks
Connectivity – Wired and Wireless
Features
Ultra-HD Sublijet ink
Support Windows and Mac
Wireless connectivity
Media printable up to 51 inches
Pros
Fast printing
Reduce ink cost
Best size for all settings
Improve design with Creative Studio
Multi-media prints
Cons
Little noisy when printing
The Sawgrass SG500 is a one-stop shop for the best sublimation printer to make shirts. The brand-name t-shirt prints that you receive from Sawgrass are unique and high-definition. Further processing does not require a heat press, and you may easily print polymer cloth, acrylic, and ceramic.
Recommended: DTG vs. Screen Printing – Which One is Better: Digital or Traditional?
4.WorkForce WF-7710
The WorkForce WF-7710 delivers professional-quality prints at lightning-fast speeds, making it simple to increase production without sacrificing quality or reliability. It widely regards as one of the most efficient heat transfer sublimated printers for t-shirts on the market. For years, sublimation printing has been my top reliable alternative, and I've had great success with it. If you like to get started, then it is the best sublimation printer for t-shirts customization.
One of our favorite printers, the WorkForce WF-7710, is a versatile inkjet printer that delivers "performance beyond laser." The fact that this printer can perform double-sided printing, including double scans, faxes, and photocopies, makes it one of the few on the market. Using it is a breeze, and it accommodates a vast number of different paper types and sizes. Furthermore, it is of excellent quality and is available at a low cost.
The most notable feature of this printer would be its environmentally friendly construction, which also makes it a user-friendly option. It can save up to 80 percent on energy consumption when compared to conventional inkjet printers. Beyond the fact that it is ecologically friendly, the color touchscreen lets you feel like a pro when it comes to operating and exploring your printer.
Specifications
Sheets/tray – 250
Average speed – 18 ppm
Print resolution – 4800×2400 dpi
Ink Usage – Epson 252 & 254 ink cartridges
Connectivity – Wi-Fi, Bluetooth, and NFC
Features
All-in-one printer with automatic duplexing
Includes four ink cartridges: black, cyan, magenta, and yellow
Document feeder that operates automatically
It is compatible with a wide variety of printing media
Pros
Fluency with best print quality
Dual side printing ability
Ease of operation
Quite low expensive
To let you print in sizes other than the normal ones, you need something quick and high-quality. These t-shirt printers will not let you down. The WF-7710 is an excellent choice for those getting into sublimation printing for the first time.
5.WorkForce WF-7210
In addition to producing monochromatic textual pages of high quality, the WorkForce WF-7210 also generates color graphics and photos in brilliant hues. One of the most advantageous characteristics of this inkjet printer is the wide range of connection options available to users. It is pretty convenient to have the choice of delivering commands over Wi-Fi, USB, Ethernet, Wi-Fi Direct, or Near Field Communication (NFC).
The Epson WorkForce WF-7210 provides printouts that are both high-quality and readable, even though utilizing the smallest font size currently available. Especially when it comes to color printing, the WF-7210 generates high-quality business graphics from images that are exact and detailed.
Due to its dual-tray configuration, this printer is particularly well suited for high-volume print at the home, workplace, and even commercial levels due to its vast capacity for paper. Additionally, the WorkForce WF-7210 features an override tray inside the bottom that produces one-off pages such as premium image paper in relation to two drawers that each holds 250 pages. Furthermore, printing with Epson processes provides accessibility to DURABrite Ultra Pigment packs, which are not available with other printers.
Also Read: Sublimation Transfers vs Screen Print Transfers
Specifications
Average speed – 18 ppm for black, 10 ppm for colored
Sheets/try – 500 sheet capacity (Dual Trays)
Print Resolution – 4800×2400 dpi
Printertype – Inkjet
Connectivity – NFC, Ethernet, Wi-Fi
Features:
Epson-branded inks are using exclusively
Dual paper trays for printing
Auto printing on both sides
Utilizes state-of-the-art precision core technology
Pros
Ease of setup
Automatic dual side print
Wi-Fi Connectivity
Cons
Lack of thump drive support of USB
It is an ideal choice for a business-oriented solitary amazingly inkjet printer that can also use as a t-shirt sublimation printer, such as the Epson WorkForce WF-7210. The WF-7210 is a fast printer that produces high-quality printouts. However, its operational expenses rise in direct proportion to the amount of paper used. Its productivity and qualities make it the best choice for home and small office use due to its bundle of benefits.
RELATED: Epson WorkForce WF-7720 Wide-Format All-in-One Printer Reviews
6. Epson Stylus C88+
When it comes to print speed, the Epson Stylus C88+ surpasses the competition. The use of sequential DURABrite Ultra color ink offers excellent quality and durability. It comes with ink that is fast drying, smear, and blur resistant, as well as water–resistant. Additionally, it has an ideal slimline resolution and uses ink particles as tiny as three picoliters in size, ensuring that every print leaves a lasting impact on the recipient.
The most striking characteristic of this Epson Stylus C88+ is its high-limit input plate, allowing it to produce great outlines and freebies quickly. The DURABrite Ultra shading ink generates exceptional clarity and shading on both conventional and photographic paper. Using single-color ink cartridges, you can easily manage your ink consumption by changing only the colors you need on a need-to-replace basis, allowing you to reduce your overall ink consumption.
The Epson Stylus C88+ Printer features a big-capacity input tray that allows customers to manage a large output volume. Because it is capable of using four distinct ink cartridges, including black, cyan, yellow, and magenta, the ink consumption of this printer is noteworthy. Also included are support for both Windows and Macintosh systems, various connecting choices, including USB and parallel connections, and the ability to change ports automatically.
Specifications
Average speed – 18.5 ppm
Sheets/try – 120
Print Resolution – 5760x1440dpi
Ink usage – Singlar ink cartridges
Connectivity – USB, wired
Features
Features four ink cartridges
Smear, blur, and water-resistant ink
Print more large documents per feed
Uses single-ink cartridges
Pros
Quick print
Paper feed reliability
Quick ink drying
The Epson C88+ Inkjet Printer is an excellent sublimation printer at this price point. In my perspective with the Epson C88+ machine, it performs admirably for brief chores. I really enjoy the rapidity of dark print and quick-drying inks. Additionally, the high quality and crisp edge clarity improve the natural beauty of the images.
RELATED: Top 8 Latest Sublimation Printers for Beginners 2022 Picks & Reviews
Buying Guide
To achieve the most satisfactory results with sublimation printing, selecting the most appropriate printer is critical. When making this decision, there are several important factors to consider. Being aware of these essential considerations will support you in gaining a more in-depth understanding of the product and making the best thing imaginable about yourself and your scenario.
To ensure that you get a high-quality sublimation printer for t-shirts, take into consideration the following factors before making your purchase:
Printed Medium Size
Because not all sublimation printers can produce complicated designs on large dimensions, you must ensure that the sublimation printers you choose can suit your requirements in terms of size. For example, printing modest logos on t-shirts does not necessitate the use of large media sizes. In such a case, something with a printing capability of 4×6 inches will be more than adequate.
On the other side, more substantial designs necessitate using a bigger media width from the printer. As a result, the capabilities of the sublimation printer are determining by your requirements. So, before you choose a printer, consider the size and dimensions you have now and match them to the printer's capabilities in consideration.
Printing Resolution
The sublimation printer resolution must consider obtaining the desired design. It's easier to get away with printing little logos using a minimal resolution printer that has no drawbacks when printing small logos. However, for large-scale projects, it is advised that you use a machine with a low resolution of 4800×1200 dpi to provide the best outcome in terms of quality.
For printing purposes, higher resolution directly translates into greater detail in the graphic. It means that you will require a printer featuring high-resolution ability if you are focusing on detailed drawings. Otherwise, with lower-resolution printers, the image may appear blurry, which will degrade the overall quality of the final product.
RECOMMENDED: How to get best results with sublimation on wood | Wood Sublimation
Printing process's speed
The printing resolution has an effect on the overall speed of the printer as well as the overall performance of the printer. In the case of printing high-resolution images, the printing speed experiences a substantial drop. For those who own and maintain a t-shirt printing business, print speed is crucial to the overall efficiency and productivity of the business. You may also complete a large number of orders in a short amount of time if you use a fast printer.
To ensure that you receive the most pleasing possible quality results from your printing medium, your need to invest a little more money to suit your needs. Because of this, before making a final decision, one should try to find the best possible balance between the printer's speed and quality capabilities. Whenever it talks about personal use, remember that performance takes precedence over everything related to the resolution.
Volume of printing
The amount of work done influences the rate and resolution of a sublimated printer. You should consider purchasing a printer that can handle high printing if you plan to sell customized t-shirts commercially. Therefore, it is possible to print many orders simultaneously with considerable ease using this method.
However, not every printer has the same printing capacity. A few hundred copies can print by much more costly printers on the market, but others can only produce a few hundred copies every print run on the most basic equipment. The final decision on whether to get a printer for personal or corporate purposes gets down to your requirements.
Connectivity Options
A wirelessly or Bluetooth connectivity option in the printers is quite convenient for the consumers. The majority of the advantages of this technology may not be available to those who want to function from a pc with a physically linked link.
Even in today's technologically advanced world, the number of devices connected to a printer will support an important consideration. It offers you the unique ability to connect several devices to a single printing machine, allowing you to get through your investment. This feature makes it simple to transfer designs to a printer and have them printed without using a computer while creating the drawings. Therefore, it may be wise to give it a shot and think about the many connecting choices.
Budget
No matter how great or little the investment, financial restrictions will always factor in the stance process. Depending on the model, sublimation t-shirt printers offer at a range of price points. Purchasing the most expensive model, on the other hand, isn't the essential option to make.
If you want to get much more out of your money, think about your requirements and set a clear, appropriate spending limit for yourself. It will allow you to make your selection within a price bracket that is comfy for you and avoid getting sidetracked by other factors. It is standard for buyers to regret when they purchase an item that is higher priced than their budget, irrespective of its quality.
Related: Sublimation Transfers vs Screen Print Transfers: Which one to Choose?
FAQs (Frequently Asked Questions)
What kind of printer do I need to make sublimation shirts?
A simple inkjet printer also can print on t-shirts and may be a decent alternative for beginners. However, a sublimation printer is a way to go if you want a build quality design with increased resolution, faster speed, and crisp and delicate edges. A sublimated printer is the best option, mainly if you are concerned about the quality of your work but want to assure consistently good outcomes.
What is the best heat transfer printer for T-shirts?
It is possible to boost production while maintaining or improving quality with the WorkForce WF-7710. It considers being one of the best heat transfer printers for T-shirts available. Therefore, if you're interested in learning more about sublimation t-shirt printing, this may be one of the most trusted options for you.
How much does a t-shirt printing machine cost?
The cost of T-shirt printing machines rises in tandem with the enhancement of the quality of the printer. It is mainly reliant on whatever qualities you desire in a t-shirt print gadget when making your buy. Prices for sublimation t-shirt printers vary based on the model and the manufacturer.
Final Verdict
Sublimation printing seems to be a fascinating and thrilling process that might be scary at first. However, once you get started, you will find it quite rewarding. The recommendations listed above should have given you a general sense of what constitutes the best sublimation printer for T-shirts in the market! These recommendations can help you create a printing routine that is both inspiring and efficient. They go above and above to meet your expectations! Avoid thinking seeing them as typical printing equipment because their capabilities are much beyond your expectations and requirements.
It is now necessary to provide a genuine incentive for sublimation printing. In addition to being quite pleasing to the eye, this procedure ensures that the picture we transferred onto our object will not fade over time. Because it has become one with the surface, the final touch is smooth, delicate, and one-of-a-kind. It is now possible to reevaluate your objectives thanks to the suggestions for sublimation printers below.
Our top editor choices are:
We hope that the sublimation mentioned above printers continues to provide you with the thrill, power, and concentration you have come to anticipate. Furthermore, the use of sophisticated elements and innovative designs makes them user-friendly sublimation printing machines. They are eager to demonstrate a guarantee of long-term viability and provide you with a complete and emotional experience.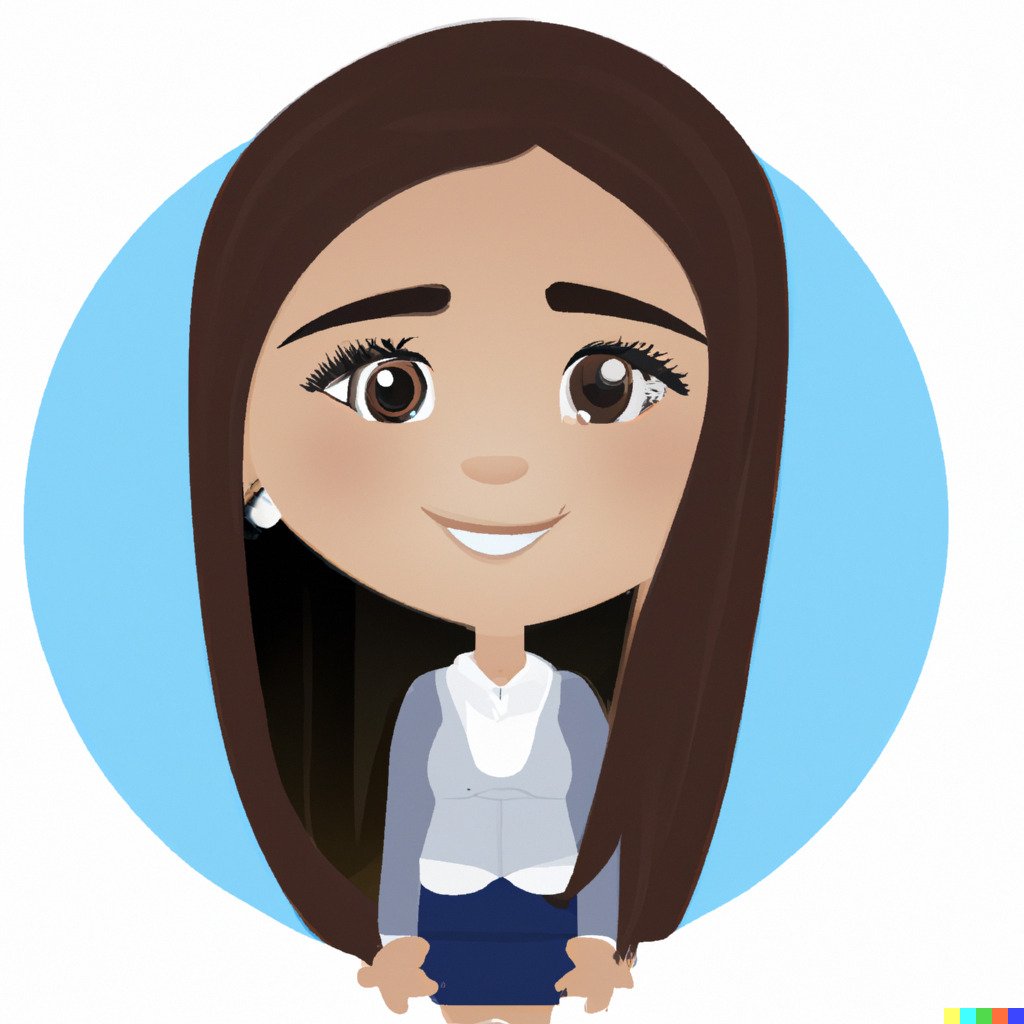 Selena Richard
Selena Richard is a tech blogger and entrepreneur who is passionate about new technologies. She has a keen interest in 3D printing and sublimation printers, which she uses to design crafts and solve problems for small business owners.

Selena provides simple and effective solutions for small business growth. With a team of expert members, she targets the needs of small business owners and takes pride in her work.