Can You Sublimate on Glass? A Complete Glass Sublimation Guide
Glass is used in so many different ways. It uses in our buildings, clubs, and cars, even made out of glass! Its beauty coupled with a simplistic touch can elevate the visual appeal of even the most mundane objects, such as a coffee mug. Sublimated Glass is more than just visually appealing; it's also quite durable when looking for an opportunity to start a side business or simply add something fun and different to the mix of work and hobbies.
So sublimation on glass can be for decorating specific household objects. The next step is to develop some skills! So Why are you here? Do you need to start a glass sublimation business or personal sublimation glass products but don't know where to begin? Don't worry, and this informative article will give you a basic idea of what it takes to create a glass sublimation business or customize your artwork on a beautiful medium.
Read: How to Use Transfer Paper with Vinyl – A Complete Guide
Sublimation Printing
Sublimation is a process used in many industries and can apply to many different substances. It refers to a direct transformation of one state into another without going through a transitional liquid state. Sublimation printing doesn't involve running or drying inks; instead, the artwork is exposed to high-temperature heat pressure, turning it into a gas.
Recommended: Best Sublimation Inks of 2022 – Compatible with Epson and SawGrass
Custom Glass Sublimation Steps
Sublimating glass requires certain specific steps to ensure the outcome is exactly how it should be. Here's what we recommend doing in order to execute glass printing with ease.
Put heat-resistant tape on the back of your printed image and stick it to the glass. So you have at least 1/16th to 1/8th of an inch of bleed around the edge. Make sure that you can see through to what's behind the paper and press both surfaces together firmly.
It's time to get your heat press working! To ensure the long-term success of your heat-press, the best thing you can do is protect the lower platen. Adding a Teflon sheet on top will prevent undue wear and tear and ensure that it serves you well for a long time.
First, it advises using a protective pad and then placing that onto its separate sheet. Commonly available in either a 14×16 or 16×20 size, it is important to be sure to get one that works best for you. Pressed rubber pads are commonly used to achieve even pressure while pressing down on glass or ceramic surfaces to achieve clear sublimation.
Put the parchment paper felt pad right on top of your printing sublimation paper to protect it from getting ink all over it. A vital thing that many forget to consider as a pitfall!
Related: How to Convert a Printer to Sublimation
Put the transfer at the bottom of the glass, followed by the glass on top of it. As a result, sublimation takes place from the front to the back. Taking a peek at the sublimation print via the glass allows you to determine if it has been complete or not.
It is important to choose a heat press safe for use with glass and make sure you apply even pressure. 3:30 minutes at 400 degrees Fahrenheit heat is required to sublimate glass. The temperature used to achieve the melting and fusion of two objects together is known as an "interfacial temperature." If you don't have access to a clamp-down heat-press, there are other options like using a swing-away press.
To remove the heat-pressed vinyl material from the glass, slide the metal upper platen away with your hands and take the material off. Be patient as the glass will remain hot for a short time after removing the material. It recommends that you use protective gloves or additional tools or both to do so safely.
Recommended: Best Vinyl Cutting Machines in 2022 – Top Picks, Reviews & Ratings
Your attempted sublimation on the project was finally completed, and it was quite a success. Nothing is quite as satisfying as seeing a project you've poured your heart and effort into finally come to an end.
Items Needed for Glass Sublimated Procedure
1. Sublimation Printer
If you want to print sublimation products, you need a printer that uses heat to transfer ink from a ribbon onto a special paper. To do this, printers must have a sublimation mechanism and the ability to swap between forwarding and backward directions to dye fabrics. Before purchasing a printer, check the technical specifications to meet your needs.
Read: List of Epson Printers Convertible to Sublimation Printers in 2022
Best Printers for Glass Sublimation
The list of the top 5 Best sublimation printers for glass sublimation
2. Heat Presser
Heat presses are also required to achieve this effect because it's not as simple as just placing a printed object onto clear glass and letting it sit there. Glass is a lot more sensitive to heat and pressure than paper or fabric.
It means one will have to take great care when pressing their printed product against the surface of the glass. Just make sure you invest in a good quality heat press for applying prints onto glass, and make doubly sure you take proper safety precautions like wearing gloves and glasses at all times!
3. Glass
The reflective characteristics of your mirror's surface can improve by using tempered glass. Ensure that the backdrop for your mirror is only of its very own colors and is free from color discrepancies brought on by the reflective surfaces of other surfaces that might have contact with it when you buy it!
4. Sublimation Paper and Ink
Sublimation paper is used to transfer images onto glass or any other surface. It's well known for its fine-grained vibrant color palette that doesn't interrupt image quality when it comes to printing.
To transfer the image from the surface onto the glass, you must use both sublimation ink and paper that are compatible. Otherwise, none of the colors will be exactly what you see on your screen when you try to print out or scan your drawing before applying it to the window pane.
Tips and Tricks for Perfect Glass Sublimation
Following our sublimation on glass tips and tricks will prevent you from getting sidetracked during the procedure. Here's what we propose you avoid making any mistakes: Let's start!
When placing a glass design onto a surface, there is a chance that the edges may crack or break. It's best to use Teflon sheets placed above and below your design as they're guaranteed not to break to avoid facing these problems.
In addition, consider the factors for printing on glass. You may unintentionally cause damage to the glass material by setting it too high or too low.
To achieve a more in-depth and vibrant look, purchase tempered glass with an opaque white appearance with a reflective finish.
Sublimation on Glass FAQ's
Can You Sublimate On Glass Cups?
Obviously, but only with the right treatment. Dye-sublimation printing requires a smooth surface that is easily attainable by spraying polymeric sprays onto various materials, including wood, corkboard, metal, and carpet.
What temperature do you press on sublimation?
When you are talking about heat-press temperature, you have many options. We've best found setting the heat press at 400 degrees Fahrenheit per hour and 40 psi for 60 seconds for average glass sublimation.
Can you do sublimation on glass at home?
It is possible to set up your own sublimation station at home if you are organized, have a clean space, and most importantly, do not mess with the fire! Sublimation involves temperatures just below those required to melt glass. Although it may be appealing to work, with this beautiful material at home, it is dangerous as one may harm themselves or their surroundings in the long run.
Can you sublimate on a mirror?
Yes. We agree with your point. You can totally sublimate on a mirror using the same technique as glass sublimation.
Can you sublimate on tile?
Sublimation is most effective on polyester-coated materials. When creating a tile with sublimation, make sure it's poly-coated because the transfer process will not work properly and can ruin your tile without poly-coating.
Final Verdict
Painted glass is a type of printing that has been around for decades, but it's only recently become more popular because people realize just how good it looks and isn't nearly as expensive to get done as you might think! Depending on where you live and who you want to do the printing, you may be able to accomplish this DIY project reasonably quickly.
You could probably even do the job yourself if you happen to have the right materials on hand. This article about sublimated glass prints may have caught your eye, but we hope that sharing it helps to spread the word about the inspiring product further and inspires others to create a more beautiful home!
Also Read: Top 8 Latest Sublimation Printers for Beginners 2022 Picks & Reviews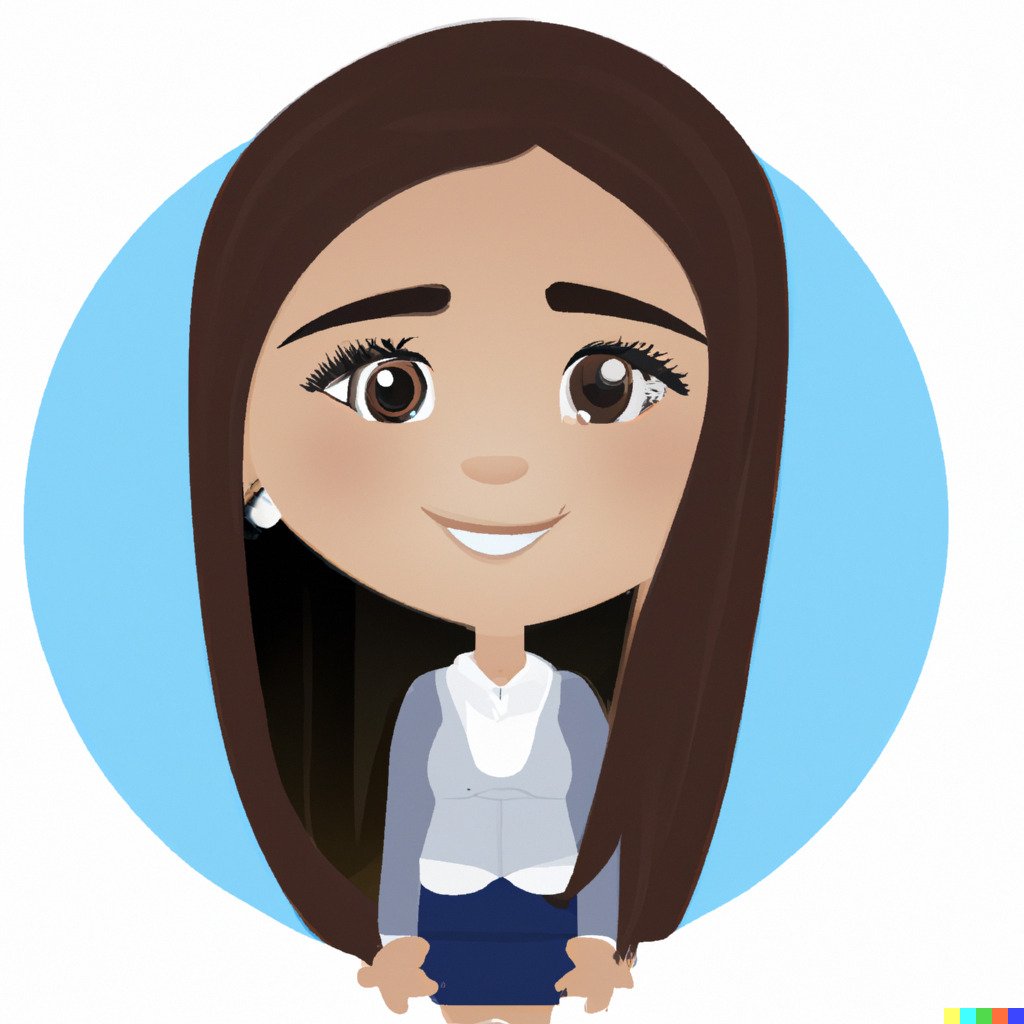 Selena Richard
Selena Richard is a tech blogger and entrepreneur who is passionate about new technologies. She has a keen interest in 3D printing and sublimation printers, which she uses to design crafts and solve problems for small business owners.

Selena provides simple and effective solutions for small business growth. With a team of expert members, she targets the needs of small business owners and takes pride in her work.